Founded in 2013 by Mediaset, Infinity offers a vast catalog of films and TV series, from slightly "dated" titles to the most recent releases. We have selected for you the ones that, in our opinion, are the best comedies on Infinity
In recent years, online streaming services have multiplied, enriching their catalogs more and more. Self Netflix continues to dominate the scenes, placing itself in first place among the streaming platforms, there are many competitors trying to grab other slices of the public. Among these there is certainly Infinity, which in recent years has tried to compete with the major streaming service providers.
Although the rental formula within a paid platform is not the best, Infinity however, it offers a rather interesting catalog of films and TV series included in the chosen payment plan.
Best Comedies on Infinity: Our Top 10
After having listed what we believe are the best comedies on Netflix and Amazon Prime Video, we now want to talk to you about the best ones on Infinity.
10. The Terminal | Best Infinity Comedies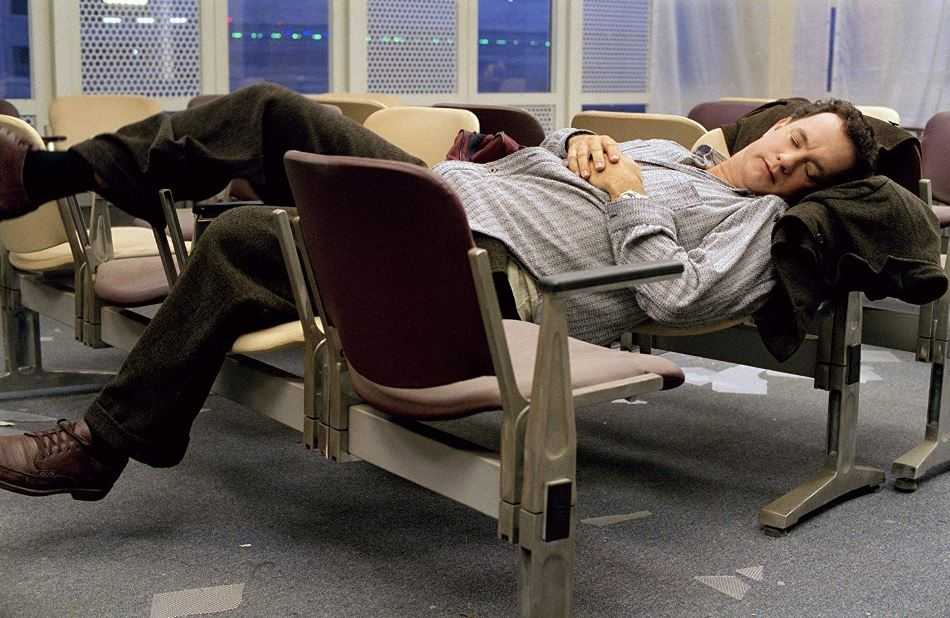 Tender comedy with Tom Hanks, The Terminal is based on a true story. Due to a coup, Viktor Navorski's passport is no longer valid and as the new regime is not recognized by the United States, he cannot enter America. The man is then stranded at New York's JFK airport, which becomes his home. Through this story that appears comical and surreal, we want to reflect on the role of the immigrant and the difficulties he has to face every day.
9. Café society | Best Infinity Comedies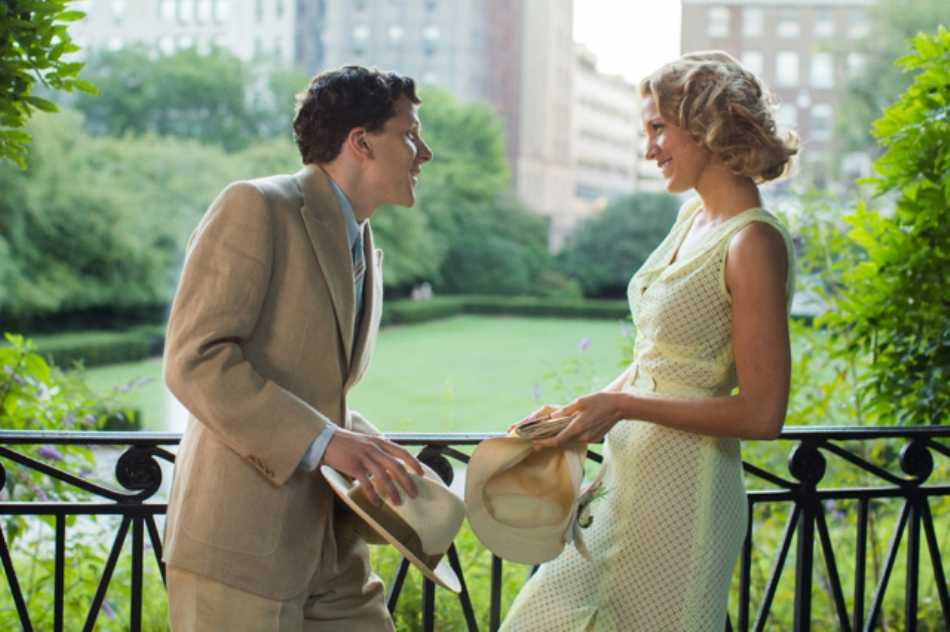 Set in the 1930s and directed by Woody Allen, in Café Society we see the young Bobby leave the Bronx to move to Hollywood in search of fame within the world of cinema. Starring Kristen Stewart, Jesse Eisenberg and Blake Lively, Café Society takes us back to the Hollywood splendor of the 1930s and the golden age of cinema. A social criticism told with lightness and a sparkling rhythm, in a film made above all of light, colors and atmospheres.
8. Bad Moms | Best Infinity Comedies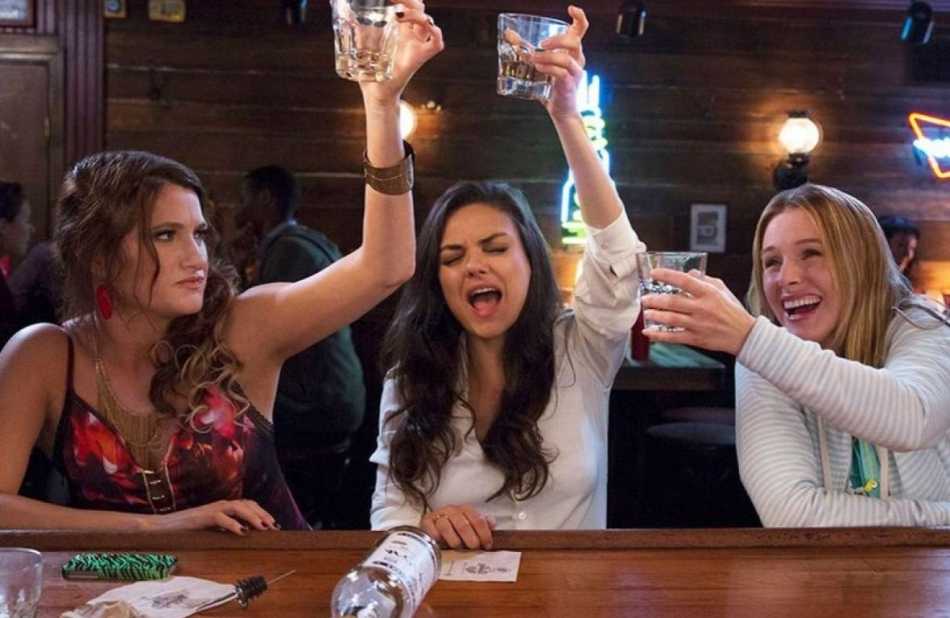 Does the perfect mom exist? From the writers of The Hangover, the irreverent comedy starring Mila Kunis tells us what happens when three mothers, stressed by competition and perfectionism, explode. A light film, for the whole family, which with the tones of comedy makes us reflect on the difficulties of being a mother.
7. Wedding in the South | Best Infinity Comedies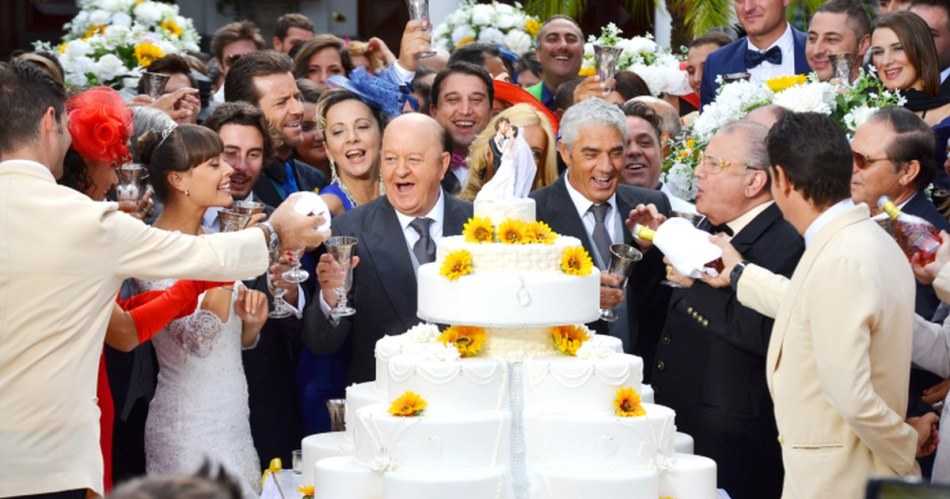 The quiet life of a rich Lombard industrialist is turned upside down by the news of his son's imminent marriage to a girl from the South. This amusing comedy with Massimo Boldi and Biagio Izzo shows the (paradoxical) differences between North and South, taking to extreme consequences the stereotypes that have always characterized the eternal "struggle" between southerners and polentoni.
6. Where am I going? | Best Infinity Comedies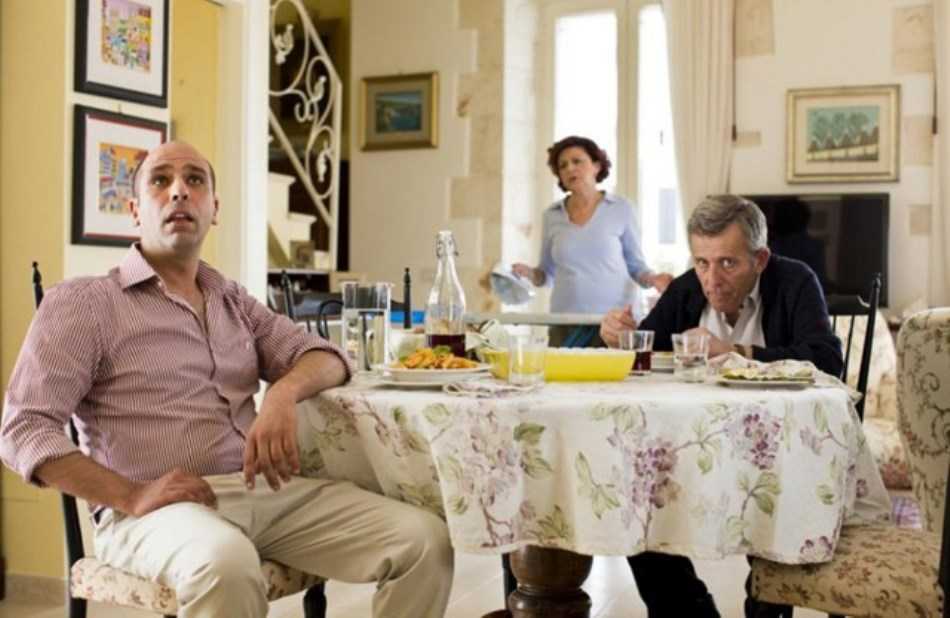 On Infinity you can find all the films of the irreverent Checco Zalone. Among these we find the blockbuster film , Whither I go away? where an exhilarating Checco Zalone shows the vices of the average Italian, willing to do anything to not give up on a "steady job". The film held for 4 years the record of highest grossing in Italy on the day of its debut with over € 6,850,000 and the record of best single day. Once again Checco Zalone he manages to talk to everyone with a film made of a comedy that does not need vulgarity and that leaves something to think about.
5. All the fault of Freud | Best Infinity Comedies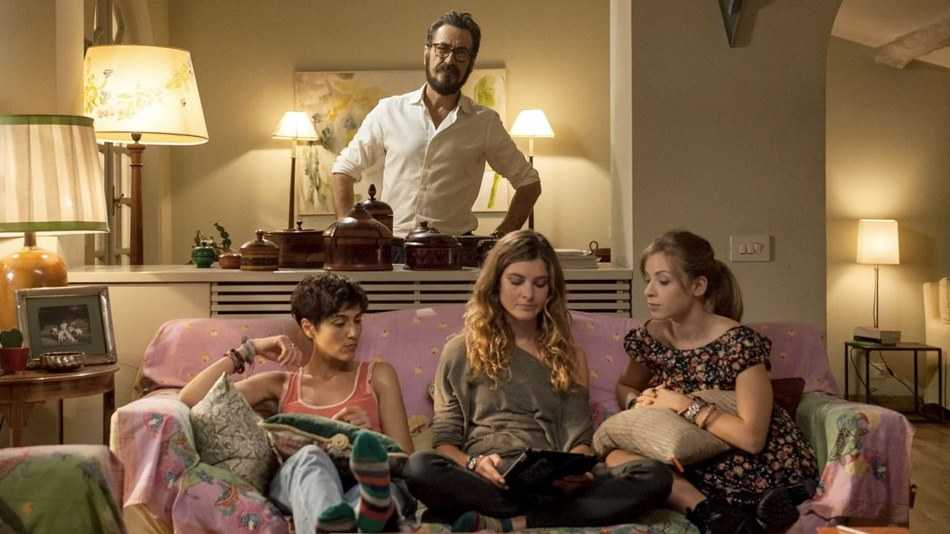 The director of "Perfect Strangers" directs Marco Giallini in a brilliant comedy about a psychoanalyst struggling with the problems of his three daughters: Sara, a lesbian who returns from the United States determined to become straight after yet another disappointment in love; Marta, who manages her grandfather's bookshop; Emma, ​​18 years old who is having an affair with a 50 year old married architect. Genovese shows us a cross-section of Italy seen through the eyes of a caring and understanding father. The result is one bright and clever comedy, and which tackles important and serious issues with light tones.
4. Midnight in Paris | Best Infinity Comedies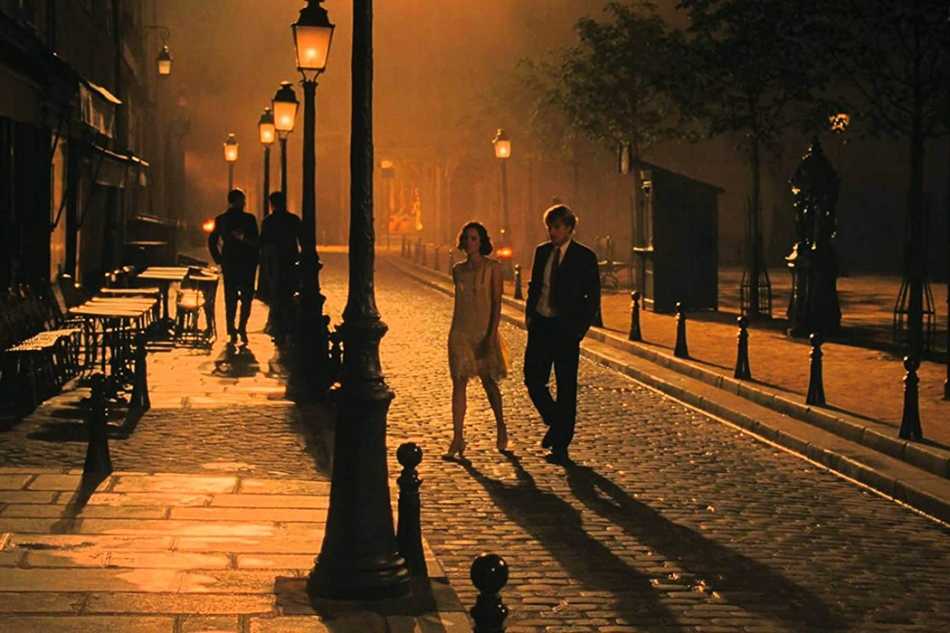 Still a brilliant film of Woody Allen. A writer on vacation in Paris finds himself transported one evening to the cultural fervor of 1920s Paris. Here he meets the writers and artists who were staying in Paris at that time: the writer Francis Scott Fitzgerald with his wife Zelda, Ernest Hemingway who offers him writing and life lessons, Gertrude Stein who lends himself to reading his novel giving him essays advice; he then meets Salvador Dalí, Luis Buñuel, Pablo Picasso, Man Ray and many others. A romantic film about nostalgia and imagination, where the romantic dream and the fantastic escape are exalted, seen as the necessary fuel to live everyday life.
3. Dark Shadows | Best Infinity Comedies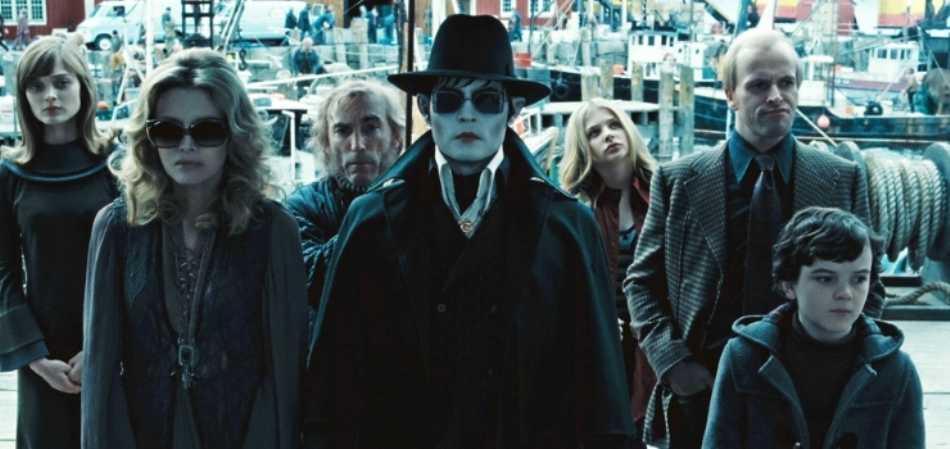 The visionary genius of Tim Burton tells a story of monsters, witches and ghosts with humor based on the gag of the eighteenth-century vampire who finds himself out of his time in modern society. Johnny Depp he is an eccentric and somewhat awkward vampire back from the past. Tim Burton's unmistakable style mixes with horror style and kitsch melodrama, giving us back a light film imbued with pure humor. It is no coincidence that the screenplay of the film is based on the soap opera of the same name from the sixties. A perfect black comedy, which thanks to its exceptional cast (from Eva Green to Helena Bonham Carter to Michelle Pfeiffer) gives us back a kind of Adams Family a bit "loser".
2. Just let it work | Best Infinity Comedies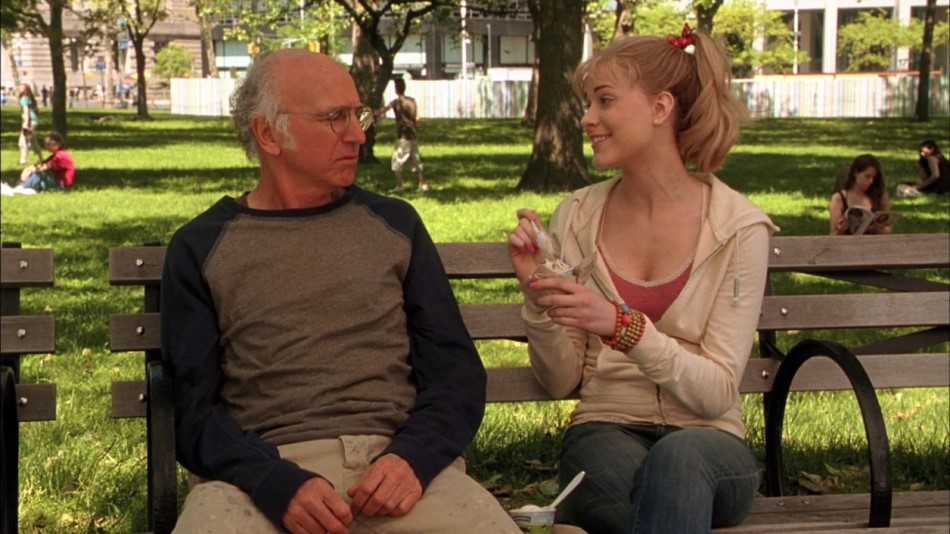 The protagonist of the film is Woody Allen's alter ego, Boris, a man who is perpetually struggling with the world. World-renowned physicist years earlier, he went so far as to attempt suicide, thus prompting his wife to leave him. One day he meets Melody, a young provincial miss who has arrived in New York and sleeps wherever she happens. Boris gives in to her requests and hosts her for a night. The misanthropic and cynical character Boris is not a problem for the naive Melodie, who gets to be allowed to stay in his house. Eventually the two will end up getting married showing us an over the top and hilarious couple. To make it even more comical is the arrival in the city of Melody's mother, who from a rigid lady to goodness becomes an artist and establishes a relationship with two men. The film focuses on the complexity of interpersonal relationships, on the acceptance of differences, on the abandonment of hypocrisy, on being oneself in defiance of convention, on the pursuit of happiness and on love.
1. That mother-in-law monster | Best Infinity Comedies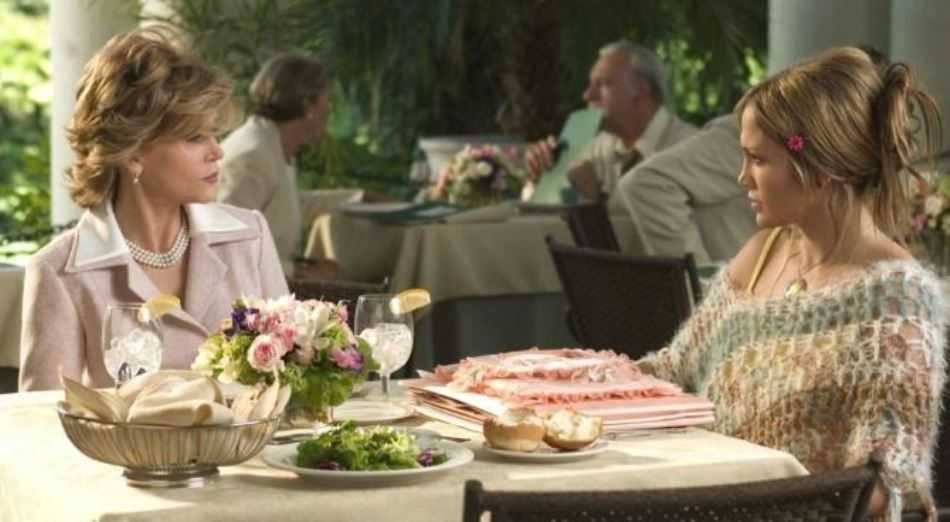 Charlie (Jennifer Lopez) and Kevin decide to get married, but his sour mother disagrees and will do anything to make the life of her future daughter-in-law hell. That mother-in-law monster is a harmless and funny sui generis comedy about the eternal battle between the future daughter-in-law and mother-in-law, with all the stereotypes of the relationship between the two figures. The film follows a classic formula with a frenetic and pleasant cinematic panache. There is no shortage of gags and sparkling jokes guaranteeing fun for the public, also thanks to an overflowing one Jane Fonda.
Which ones will you choose?
These comedy movies on Infinity which we advise you not to miss. Which ones will you choose? Let us know the titles you have preferred. In the meantime, keep following techgameworld.com to stay up to date on cinema and TV series.