In this guide we will see which are the best music players for Android, to be used as an alternative to Google Play Music which by now, as many may have noticed, has been closed. Choosing a valid replacement may not be easy, let's see some advice
Google Play Music has been permanently abandoned to make room for YouTube Music, Google's music streaming service based on the huge YouTube database. However, many users did not like the idea of ​​having to pay a subscription for full features such as locked screen playback and more they do not want to give up the possibility of being able to reproduce their musical heritage accumulated over the years maybe! This guide to the best music players for Android is meant for all those who have found themselves confused by this sudden decision!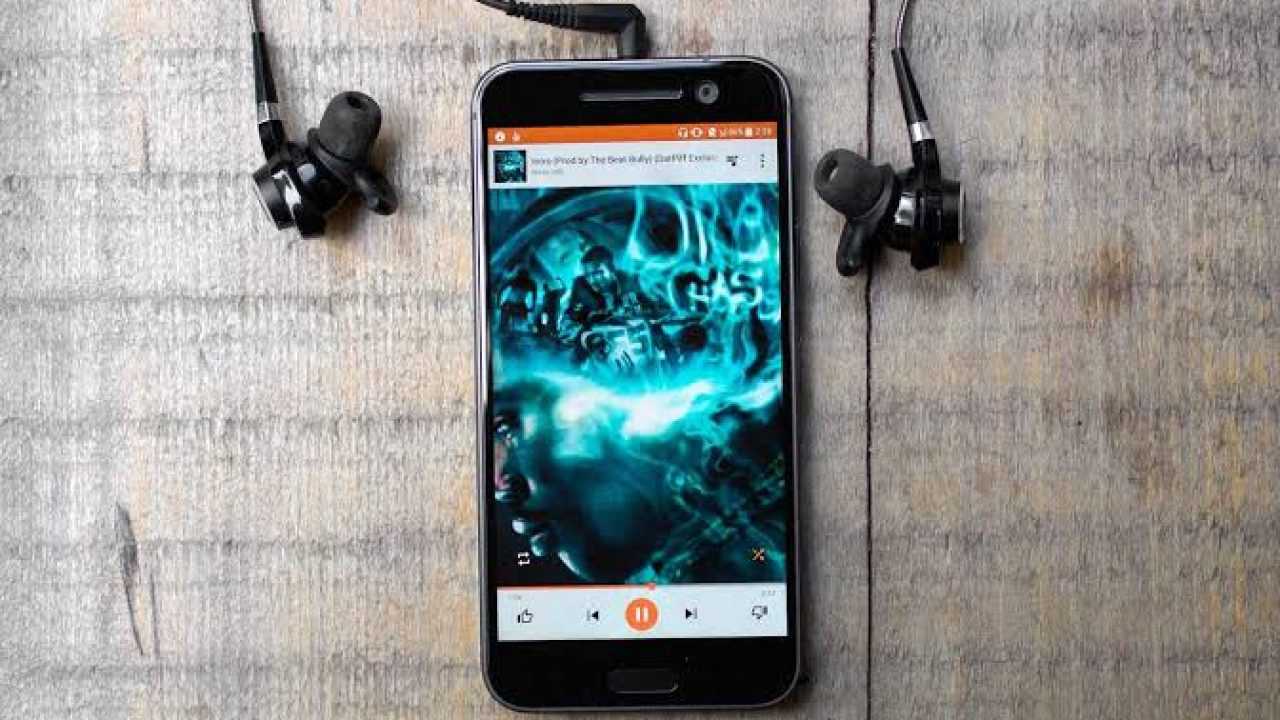 Before starting
Let's first look at some general tips to guide the choice. The best local music players for Android must first of all be easy to use and with an intuitive graphical interface, as well as beautiful to see. It is also important to evaluate the ability to browse folders and then find the lost music tracks on your device by adding them to the collection. Another thing to carefully consider today that we are entering the world of the Internet of Things is the compatibility with external ecosystems such as Android Auto, Google Home e Google Cast, as well as full compatibility for playback via Bluetooth devices. Additional features such as the ability to edit song tags and information, in order to facilitate their classification and research. For the more experienced and for audiophiles, even advanced equalization functions could be decisive. The value for money is also a fundamental factor.
Poweramp Music Player | Best Android Music Players
Poweramp allows you to reproduce a myriad of local music file types and it also allows you to import HTTP streams from websites. Offers support for Android Auto, Chromecast e Google Assistant and it is not a trivial matter. Integrated into the application is a very simple to use equalizer that allows you to adjust the bass and treble and there is also the Direct Volume Control (DVC) for extended dynamic range and deeper bass. If you want to listen to music at a loud volume, you can increase the gain by selecting the appropriate option. The graphical interface is in general molto user friendly and allows you to quickly reach the main features such as creating playlists or searching for songs. Furthermore, it is also possible to set animations and screen controls to transform the smartphone into a real environmental display system that will allow you to interact with the music player in a simple and immediate way. In any case, there are many advanced settings, all to be discovered. The app can be tried for free for 15 days and then purchased for a cost of about 5 euros.
Omnia Music Player | Best Android music players
Omina Music is one of the best Android music players because of its simplicity and completeness. The user interface is very reminiscent in some respects that of Google Play Music and is obviously dand all free of advertising. Omnia has all the standard features, such as lossless audio support and smart playlists, and support for playing many different types of audio files, including Windows MP playlists. Works with Google Cast and Android Auto. We also find many useful features such as the automatic shutdown timer for those who love to fall asleep to music and of course the ability to organize their collection in folders and playlists. By paying a one-time license of 2.99 euros you can also unlock an equalizer 10-band with 15 presets and an audio effects panel, as well as theme customization.
Pulsar Music Player | Best Android Music Players
Pulsar Music Player is very similar to the previous Omnia music player, aim for a more sophisticated design. In fact, upon payment of the € 1.99 license or via Google Play Pass, it will be possible to customize your music player with many themes and animations, all well done. You can customize each of the themes by selecting colors for up to six different interface elements. Like Omnia, Pulsar Music Player integrates several standard music playback functions, including smart playlists, custom playlists, song classification and lyrics display, plus support for technologies Google Cast e Android Auto. Unlocking the app also allows you to use a 5-band equalizer, 9 presets, a bass amplifier with different effects.
AIMP | Best Android Music Players
AIMP is a music player for Android that is specially designed for those who like to find everything in the right place, quickly and quickly. With no unnecessary frills, the main focus of this app is quick access to the music collections you have created. Wondering what's so special about it? All Android music players allow you to create playlists and organize songs by authors and genres. The advantage of AIMP is that the playlists are embedded directly into the hamburger menu and therefore are quickly accessible. Among the settings it will be possible to choose the theme, save the gestures and even the choice of criteria displayed in the file name during playback. AIMP supports Android Auto to listen to your playlists in the car.
Musicolet | Best Android Music Players
The graphical interface of this app is a bit more confusing than other music players for Android and is not very customizable. However, it has some very interesting additional features. Eg there is a batch editor for editing album tags and covers. You can therefore easily customize your music collection and organize it in the best possible way. Managing even huge libraries won't be a problem thanks to the power of this music player. The advanced search allows you to quickly find our songs. For playback, Musicolet has everything you need: built-in lyrics, gapless playback, sleep timer and shortcuts to your favorite album or playlist. There's support for Android Auto, plus a handy backup and restore feature.
Music Player – MP3 Player | Best Android Music Players
Powerful and beautiful to see and use, Music Player – MP3 Player is a modern music player that allows you to enjoy our music (even in high definition). Allows you to easily manage the whole completely offline music collection in one place, browse through the quick search and supports playing music in all formats. The graphic interface is modern and sparkling, highly customizable even with photos from the gallery. Also it is possible take advantage of 10 equalization presets on 5 bands, bass booster, music virtualizer and 3D reverb effect adjustments. There is also a simple editor that also allows you to cut songs directly in the app and then save them. A truly powerful and versatile application that nevertheless remains very compact. Really good!
Until next time
Here are our recommendations on the best Android music players. We hope they will also be useful in light of the recent cessation of Google Play Music activity. If you also need some advice on headphones, try taking a look at this other guide. That's it from the mobile devices section, keep following us!