Elgato has decided to present the future of multicam production dedicated to content creators and professionals who interact with the online audience
The cat, the leading provider of hardware and software for content creators, today announced the launch of Cam Link Pro, an innovative and powerful capture card and video mixer which boasts well four HDMI inputs to broadcast or record video in 4K o 1080p60 Full HD from DSLR cameras, laptops, tablets and any other device that generates a clean HDMI signal. From live broadcasting to editing, through video conferencing and remote training, with Cam Link Pro, multicam production becomes child's play for content creators and professionals who interact with the online audience.
Cam Link Pro: the main features of the new capture card
While the production value of user-generated content continues to improve dramatically, traditional webcam configurations are no longer sufficient to deliver the quality and flexibility you need. With Cam Link Pro, creators can connect up to four high-quality cameras, including DSLR cameras, camcorders and action cameras. Plus, you can connect other HDMI devices to add more multimedia content from laptops, tablets, and more. Thanks to the Cam Link Pro's four HDMI inputs and the integrated Multiview technology, it will be possible to give life to a cutting-edge multicam show using multiple HDMI devices at the same time. Elgato 4K Capture Utility offers you a number of Multiview configurations, such as Picture in Picture o Side by Side, which can be activated instantly for professional presentations and streaming.
Cam Link Pro captures video a low latency with impressive resolution, up to 4K 30fps (frames per second) or 1080p 60fps. With support for a wide range of live production or video conferencing applications, including OBS Studio, vMIX, Zoom, Slack, and Microsoft Teams, Cam Link Pro will go beyond the traditional concept of video conferencing by integrating up to three cameras to make video calls or take online courses. Depending on the configuration, creators will have the option of acquire multiple different angles and use different lenses to get different shots, such as wide angle, side or close-up, and take advantage of exceptional effects such as bokeh to improve your video production.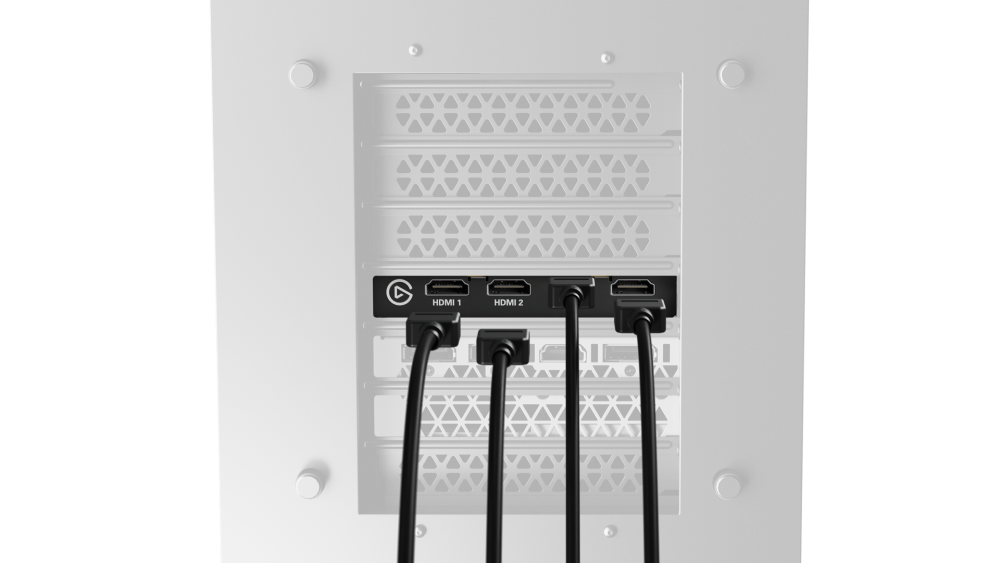 Cam Link Pro is integrated with Elgato Stream Deck, so as to access the functions of Cam Link Pro in an incredibly fast and direct way. Switch cameras and instantly modify Multiview configurations at the push of a button: in this way you will have total control of your live content. Streaming, online training, videoconferencing or traditional videography: thanks to Cam Link Pro you can capture various angles and different HDMI signals at the same time and professional multicam production will become a breeze.
Availability, warranty and prices
Elgato Cam Link Pro can be purchased immediately through the international network of Elgato and CORSAIR authorized resellers and distributors. Elgato Cam Link Pro features a two-year warranty and is backed by CORSAIR and Elgato's worldwide customer service and technical support network. For current Elgato Cam Link Pro pricing, see the Elgato website.
What do you think about it? Let us know in the comments and keep following us on the TechGameWorld.com pages where you can find the latest news and more.