FRITZ! Box 6850 LTE review. Let's find out together the perfect combination for an LTE connection up to 150Mbps, and an absolutely competitive price
Is always based on the previous design which AVM has successfully studied and implemented in previous families (Fritz! Box 7590 for example) the new 6850 LTE arrives on board the same case (although in reality there are two antennas in this variant), but with a market positioning quite different. The new a 4G modem / router for the house, in fact, it wants to position itself for that price quality that certainly its predecessors could boast, even in the face of better technical specifications, but certainly accessible at a higher cost.
FRITZ!Box 6850 LTE is always synonymous with quality like all AVM products, a device now matured in hardware and software, thanks to the present support of FRITZ! OS. Not even this time the company is denied, with the support a mini SIM with connectivity 4G LTE / 3G, WiFi AC+N until 866 Mbit/s (5 GHz) e 400 Mbit/s (2.4 GHz). With his 4 Gigabit LAN ports, 1 USB 3.0 port, connection for analog telephones, ISDN, DECT e IP, Media server, IN THE. Will it have flaws? Let's find out in the full review.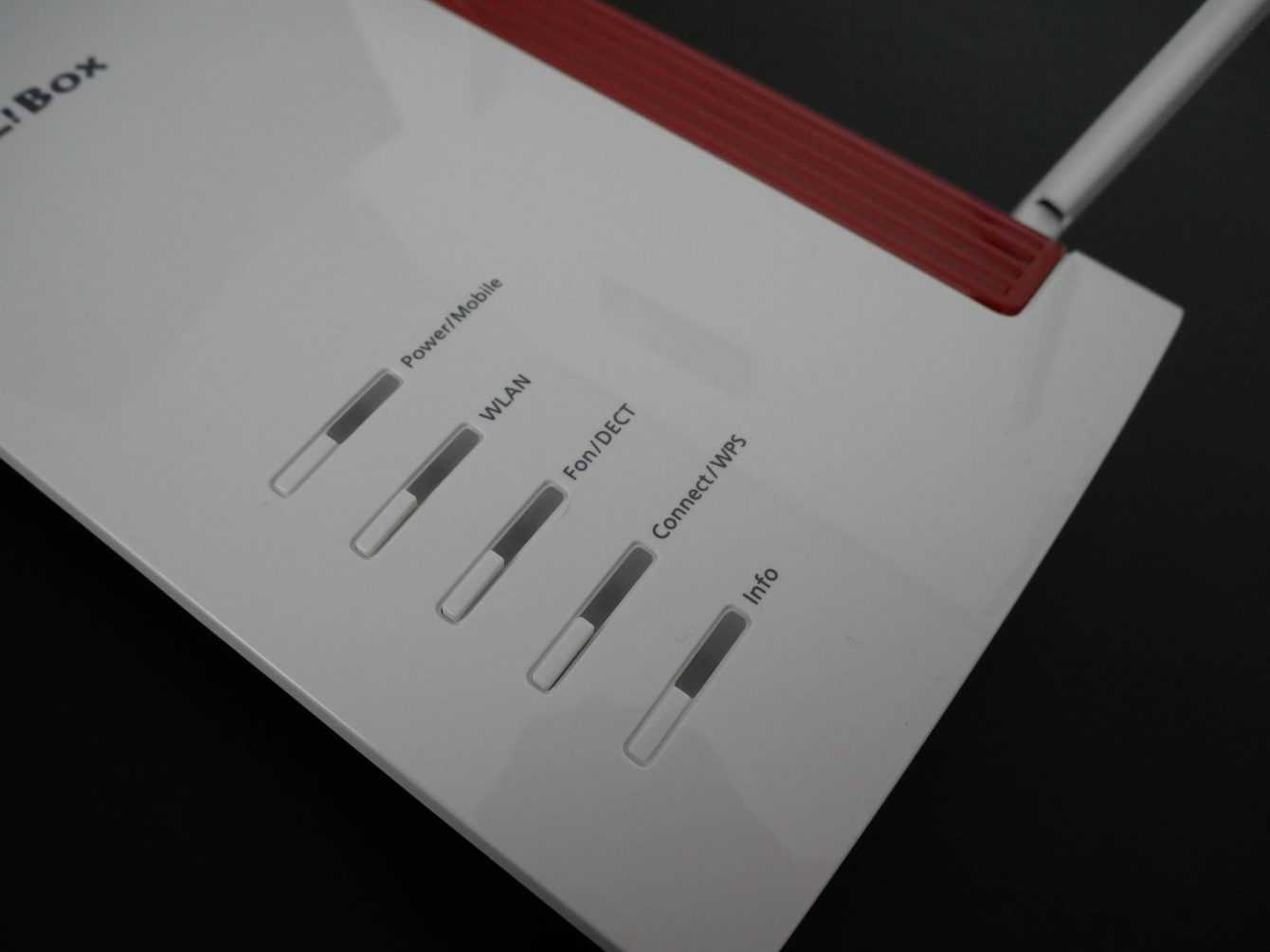 Fritz! Box 6850 LTE product details
Wireless router with LTE modem of category 4 for FDD band 1 (2.1 GHz), band 3 (1.8 GHz), band 5 (850 MHz), band 7 (2.6 GHz), band 8 (900 MHz) , band 20 (800 MHz), band 28 (700 MHz) and band 32 (1,5 GHz)
Also for TDD band 38 (2.6 GHz), band 40 (2.3 GHz) and band 41 (2.5 GHz)
Internet access also via UMTS / HSPA + (3G) up to 42 Mbit / s
As an option, external antennas can be connected via SMA sockets
Internet via mobile network via LTE and UMTS / HSPA +
Anywhere online even with UMTS / HSPA +
Wi-Fi 5 (fino a 866 Mbit/s lordi; 5 GHz) e 4 (fino a 400 Mbit/s lordi; 2,4 GHz)
Compatible with 802.11g, b and a wireless standards
IPv6 support
Secure remote access over the Internet with VPN (IPSec)
Router LTE con firewall/NAT, server DHCP, client DynDNS e UPnP AV
Mobile radio interface with mini SIM (category 4 LTE modem)
4 Gigabit LAN ports
Wi-Fi access point IEEE 802.11ac, n, g, b, a
1 fast USB port for memory and printer
Integrated DECT base for up to 6 cordless phones
1 a / b port (TAE / RJ11 optionally) for analog telephone, answering machine or fax
What will you find in the package? Power supply unit, external LTE antennas, the 1.5 m LAN cable, and related manuals.
Materials and design | FRITZ! Box 6850 LTE review
The design is now well known and consolidated, we saw it with the Fritz! Box 7530 model, and also with the more recent Fritz! Box 7590. So we always talk about materials of best quality, and that even if made of plastic, the sensation it returns is that of a solid, robust and well-made product.
The color is the classic red and white which houses in the front part i classic five LEDs. Which in order have the function of reporting the operations / statuses for; Power/DSL, WLAN, Fon/DECT, Connect/WPS e Info. Under the aforementioned LEDs we can find the relative single dedicated keys. Always very compact dimensions, we have 250 x 48 x 185 mm, really versatile in terms of space.
Moving on to connectivity we certainly don't find the same specs that we saw in the big brother, the 7590, but in any case we have no particular compromises given the value for money. In fact, we still find on the back a port for telephony, 4 ethernet ports and a slot for a SIM, in mini format. It does not have a WAN port, so it can only be used as a UMTS / LTE modem. Not for your ADSL or Fiber. In fact, the antennas that you will find in the box will not be used for the WIFI connection, but to access 4G / LTE connectivity.
As we have seen, this router tries to inherit the main features from its older brothers, but combines them into different services.
Same body different soul we could say. As this time AVM aims to create a product intended for those who do not want, or cannot, sign a contract with a fixed network operator, but who in any case, thanks to the mobile network, can access an absolutely stable and performing connection, obviously provided that your chosen provider allows you to do so.
By jumping on the WIFI connection, we have the Wi-Fi 5 (up to 866 Mbit / s gross; 5 GHz) and 4 (up to 400 Mbit / s gross; 2.4 GHz). Compatible with standards wireless 802.11g, b e a. And the modality Wireless dual, which will allow you to use the two 5 GHz and 2.4 GHz bands at the same time. In short, a very usable variety, as well as the support for Internet access also via the UMTS / HSPA + (3G) protocol up to 42 Mbit / s if necessary.
How's the connection going?
Moving from the data sheet to the practical field, the FRITZ! Box 6850 LTE does not disappoint at all. We can safely sail up to 150Mbps, with excellent dual band Wi-Fi coverage, with full support for Mesh networks as well.
Speaking of pure technicalities, the theoretical speed is ensured up to 400Mbps with the 2.4GHz network and 866Mbps for the 5GHz network. Needless to say, full support for VPNs, support for WPA3 encryption, also with free updates and access to all media server features.
Very useful the convenient USB 3.0 side port. Which you can use to connect a hard disk, directly through the router, or connect a NAS device, being able to share through the service FRITZ! data and building a Media Server.
In short, just like in all AVM products, here too the software makes the difference.
Difference that will allow you to access your data with your smartphone even remotely, with all the security of encryption and from a firewall that AVM implemented in the Smart Home service.
Fritz! Box 6850 LTE is also mobile
The peculiarity of this router is undoubtedly the possibility of take advantage of a SIM card to create a real WI-FI connection or by cable using a mobile operator. The only flaw is a discrepancy between the quality obtained on the connection itself. In fact, by carrying out two speed tests with the same SIM card, first with the smartphone and immediately after with the router in question, we realized that the average value decreased, albeit to a small extent. Nothing transcendental means it is right to point out every small flaw to give a picture as complete as possible.
The configuration under this front remains immediate and simple. The provider comes detected in a manner altogether automatic and you can therefore have, in addition to all the classic router functions, even those of the classic portable SIM modems.
Who should buy it?
So, straight to the point FRITZ! Box 6850 LTE costs about 170 euros on offer, certainly not a little, but not even more than 200 euros like the older brothers. And if we consider its positioning, or that of being a router designed for symbiosis with a SIM always connected to the network, even better a product designed for those who make mobile connectivity the only type of home connection, here we understand its nature. .
If you do not have the possibility to receive the cable network, or you simply cannot have a fixed network contract, AVM makes an excellent product in this regard. A complete router, especially for looking for one stable and quality solution via mobile networks. Be careful though, we specify it further. However, it cannot be used as a modem for the fixed line.
Note: All photos in this review were taken with a Panasonic Lumix Dc-G90M.
Points in favor
Excellent value for money
An ecosystem to be envied
The possibility of using a SIM card …
Points against
Although it turned out to be some small discrepancy with the same SIM on a smartphone