The new Onyx BOOX Nova3 Color takes eReaders with color screen to a new level, maintaining all the features and quality that have made the Chinese brand famous in this sector
A few hours ago the new was presented to the public Onyx BOOX Nova3 Color, a small masterpiece of the Chinese house that never stops innovating in the eReader sector and that today offers absolute quality in the market. In fact, BOOX products allow not only to read eBooks of all kinds, but you can also underline, take notes and use most of the apps in the Google Play Store without problems. In fact it is an Android tablet with an e-ink screen, optimized for reading and writing with the pen. However, the new Onyx BOOX Nova3 Color raises the bar further by introducing a new color e-ink screen with Kaleido Plus technology.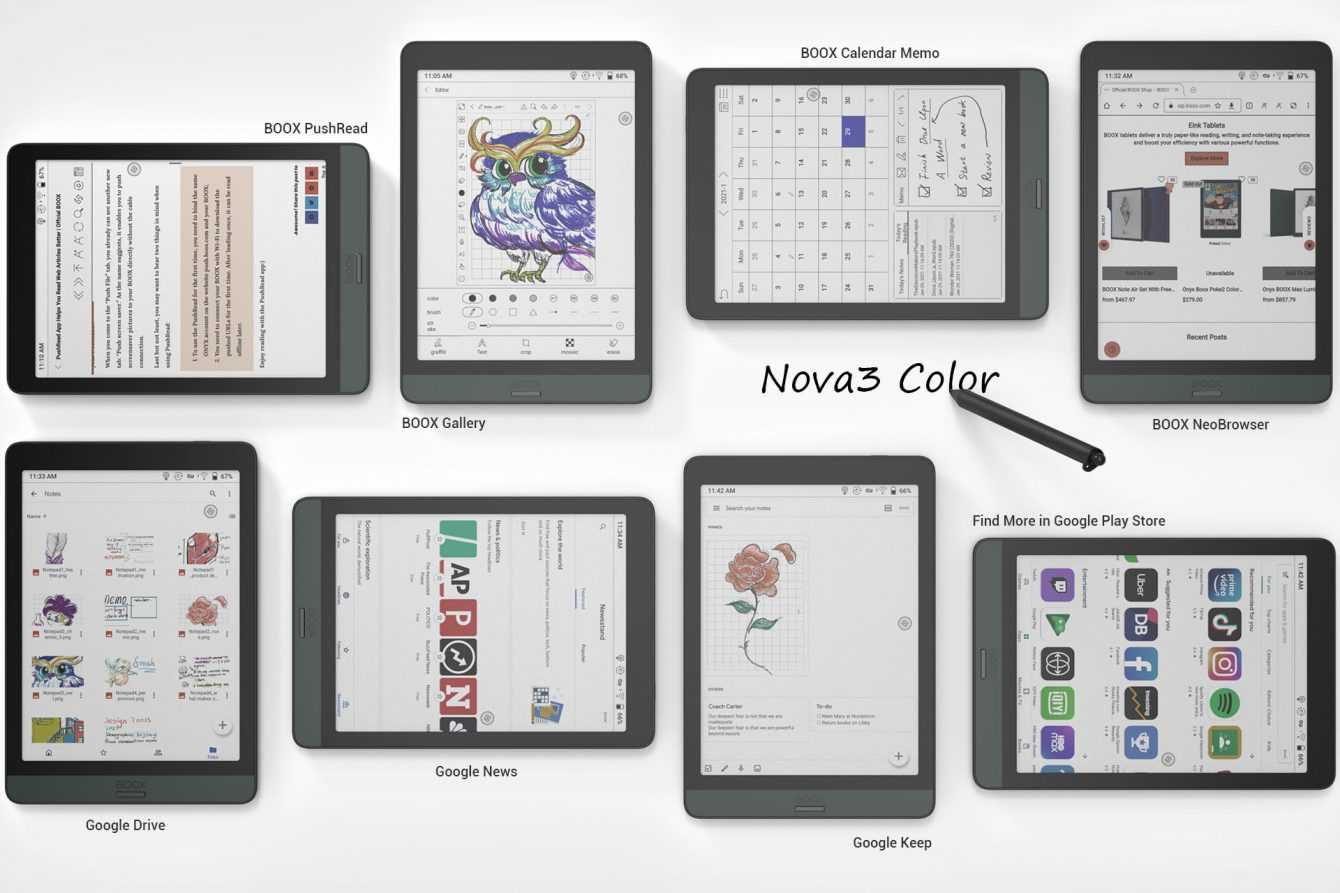 Onyx BOOX Nova3 Color: the characteristics
Color screen eReaders have been on the market for a while, but with this move BOOX aims to combine the quality of one of its most interesting products, the Nova3, with an E-Ink Kaleido Plus color screen. 7.8 inch. The new screen allows you to reproduce up to 4096 shades of color, more than enough to enjoy a comic or take notes in a more orderly and natural way, just as if we were using our highlighters and colored pencils. Furthermore, a proprietary Boox algorithm allows to improve saturation and color rendering, reducing the ghosting effect without giving up a high brightness. However, it will be possible to manually adjust the saturation, as well as the backlighting and the temperature on 32 levels, using the appropriate sliders and 17 LEDs placed around the screen (8 amber and 9 white). The display guarantees 300 ppi in grayscale mode and 100 ppi in color mode. However, you will have the advantage of enjoying color magazines or comics even in direct sunlight, which is impossible with a classic LCD screen.
Onyx BOOX Nova3 Color continues to offer all the additional features of the latest eReaders developed by BOOX. For example, we have support for the Wacom active pen (included in the box) with 4096 levels of pressure sensitivity, which was great for taking notes, underlining or sketching. With the new color e-ink display, however, the possibilities expand. We can in fact underline and highlight with different colors (it could already be done before, but it could not be appreciated directly on the eReader). We will also be able to color our drawings. The Boox Notes app allows you to use up to 16 colors, 5 brushes, customizable canvases, backgrounds, graphics and layouts.
Let's see what this Onyx Boox Nova3 Color offers under the body. The brain is managed by a Qualcomm Snapdragon 636 octa-core SoC flanked by 3GB of DDR4X RAM and 32GB of eMMC internal memory. For connectivity we find the now established USB Type-C OTG, enabled for data transfer and powering an important 3150 mAh battery (remember that e-ink screens consume very little), with support for fast charging Quick Charge 4.0 which allows you to go from 0% to 100% charge in less than an hour. We also have Bluetooth 5.0, WiFi 802.11ac dual-band, speakers and microphone to record vowels. We will then be able to play music and record audio files, such as university lectures, all with one device. The operating system is Android 10 with firmware updated to version 3.1 and complete integration of the Google Play Store and therefore with thousands of apps available to adapt the device to your needs.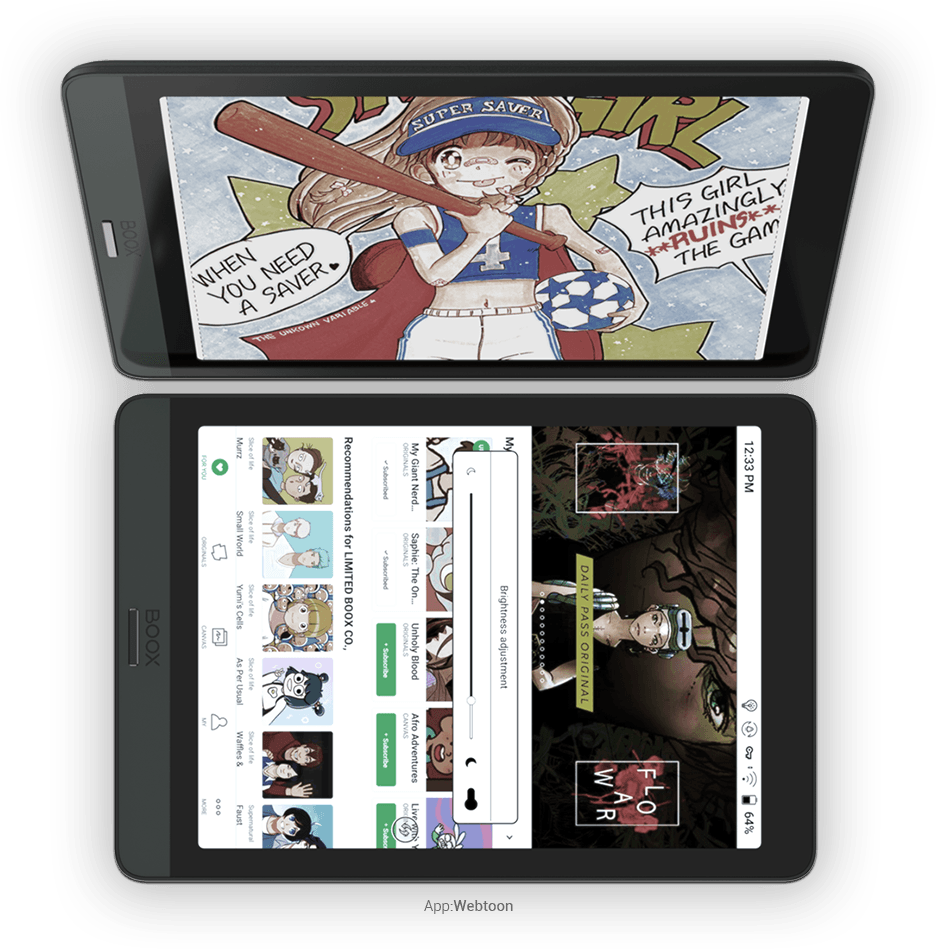 Availability and price
Onyx BOOX Nova3 Color is certainly an interesting product as was its companion with a grayscale screen. E-ink technology has made great strides and today, in addition to offering decent input lag and limited ghosting, it also allows you to admire the colors on the screen. The new BOOX eReader will soon arrive in the USA at the price of $ 419.99 (about 350 euros at the current exchange rate). In the European store we find it at a slightly higher price, 426.00 dollars which correspond to about 357 euros at the current exchange rate. From the electronic section that's all! Keep following us!