Spoiler alert! The virtual reality headset Meta Quest Pro was unveiled in preview from a video shared on Facebook by Ramiro Cardenas, who stated that the device was left in a hotel room. Apparently, the viewer resembles in all respects that of "Project Cambria", which has created not a little expectation for him. But let's find out something more.
Meta Quest Pro: A video shows the headset for the first time
In these hours Ramiro Cardenas caught the attention of Facebook users with a video previewing Meta's new VR headset. The content reveals a viewer with three cameras on the part front and a controller nero visibly updated design. Both products are pulled out by Cardenas from a box marked "Meta Quest Pro", which is labeled "Not for resale – engineering champion". The preview thus arrives exactly one month after the event Meta's Connectwhich will take place on October 11th.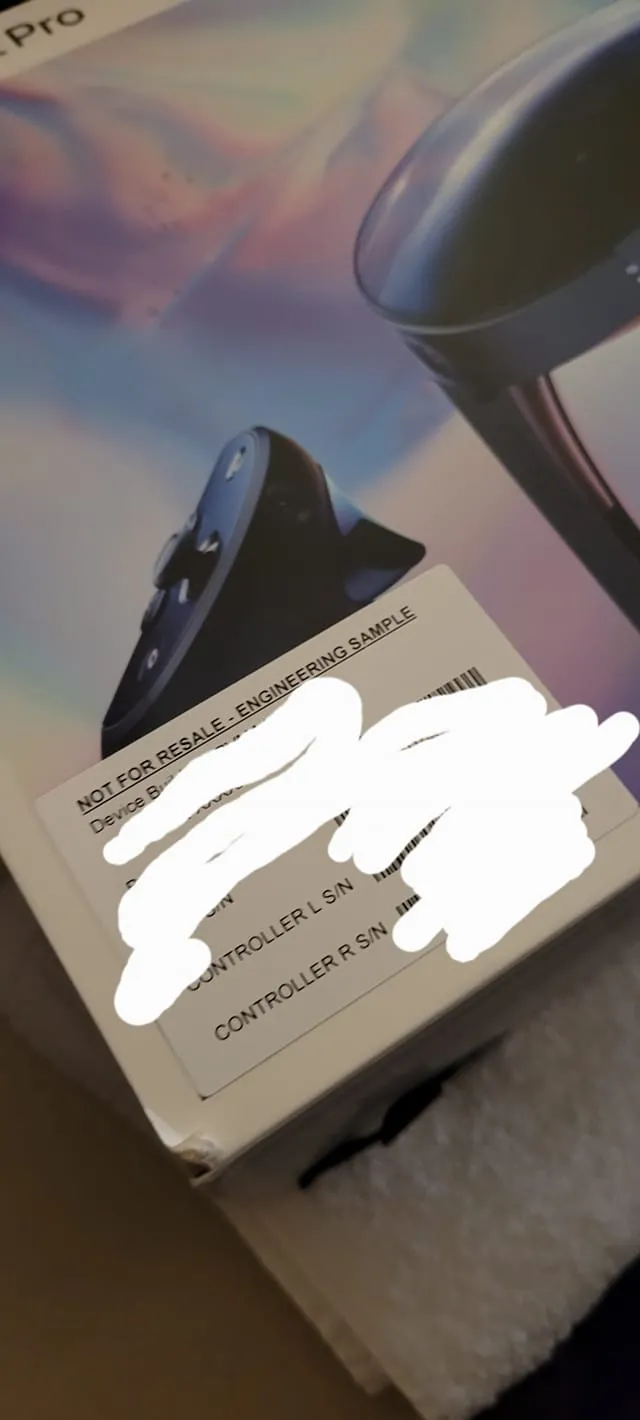 Credits: Ramiro Cardenas
The first time, then, Cardenas shared the images and the video in the comments section of a post published on the Facebook group "Oculus Quest 2". A mode that left everyone speechless, especially considering that this was it forgotten in a hotel room. And then publicly revealed on the Net. In any case, this is not the first case in which a product is unveiled in preview in this way. In 2010, for example, images of the iPhone 4 leaked onto the Net after it was left in a bar. Recently, however, the Pixel 7 was sold on eBay. And a Pixel Watch prototype got lost in a restaurant. In short, that a device is revealed on the Net by chance is not a coincidence at all. Now it remains for us to see if the Meta Quest Pro really will look like this.