Intelligent, collaborative and complete. All 'Adobe MAX 2021 the US company presented the evolution of his famous suite, which has always been appreciated by creatives from all over the world. Driving the change is not only what you can install on your computer but also what you will find in the "clouds". The Adobe cloud in fact it evolves becoming a perfect tool for teams. What changes? Let's go in order and discover all the main news.
Adobe Creative Cloud: Spaces and Canvas arrive
We have been dealing with tools dedicated to collaboration for years now. Just think about Google Drive and its ability to let us edit it at the same time, in real time, albeit located in extremely different places.
Now all this is not just a convenience but a real need. The pandemic has changed the way we work, raising the percentage of smart workers and forcing people to rely on the network.
Well aware of this scenario, Adobe has worked hard to evolve its Creative Cloud. The first step was one of those we have been waiting for for a long time: the possibility of having a web version of Photoshop and Illustrator. Let me be clear, you will not have all the tools present in the offline versions but you can open files and make small changes without difficulty.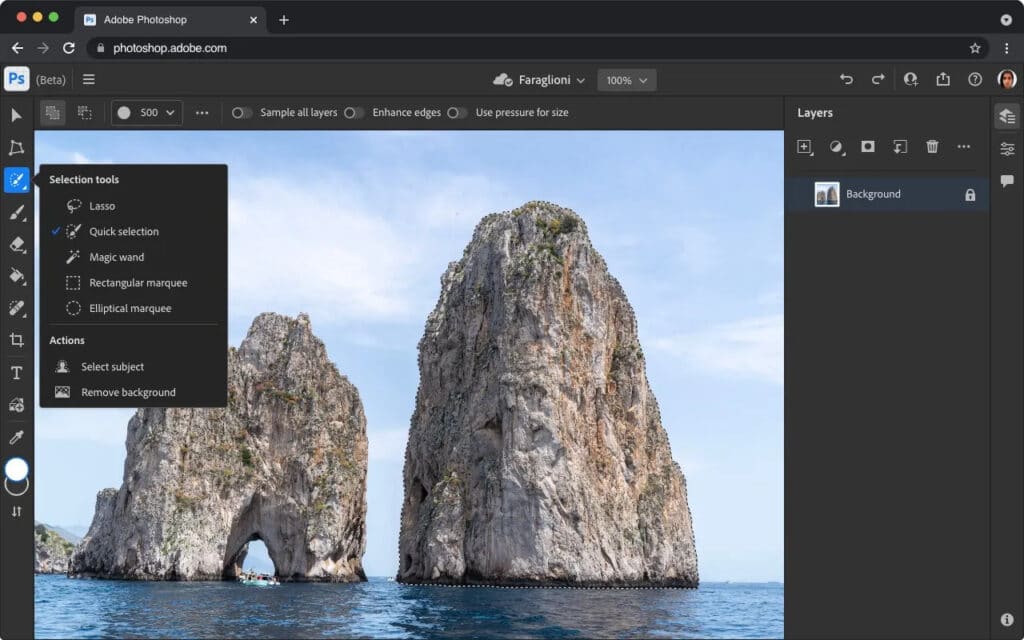 Photoshop on the web
But Adobe has also added a second and useful feature: you can share the preview of the file I've been working on with clients or collaborators who will be able to add any comments directly in the browser, without having Adobe applications and without the need for a subscription. All of their notes will also be visible in the desktop versions of Photoshop and Illustrator, and even iPad variants, so you can take into account what they share as you edit.
But when will these news arrive? Document sharing is available by updating related apps to the latest version, Photoshop on the web instead it is accessible thanks to the public beta while Illustrator on the web is still in private beta.
The ability to send files for approval to colleagues and clients and to edit them on the web is a small step in fostering collaboration between different people and teams.
Adobe has gone further with Spaces. As the name suggests they are spaces – digital – that facilitate the sharing of files, libraries, links, tasks and everything you need to work in harmony. In short, the idea is to have a place that contains all the useful resources, with the possibility of guaranteeing access to all the people who are working on the same project.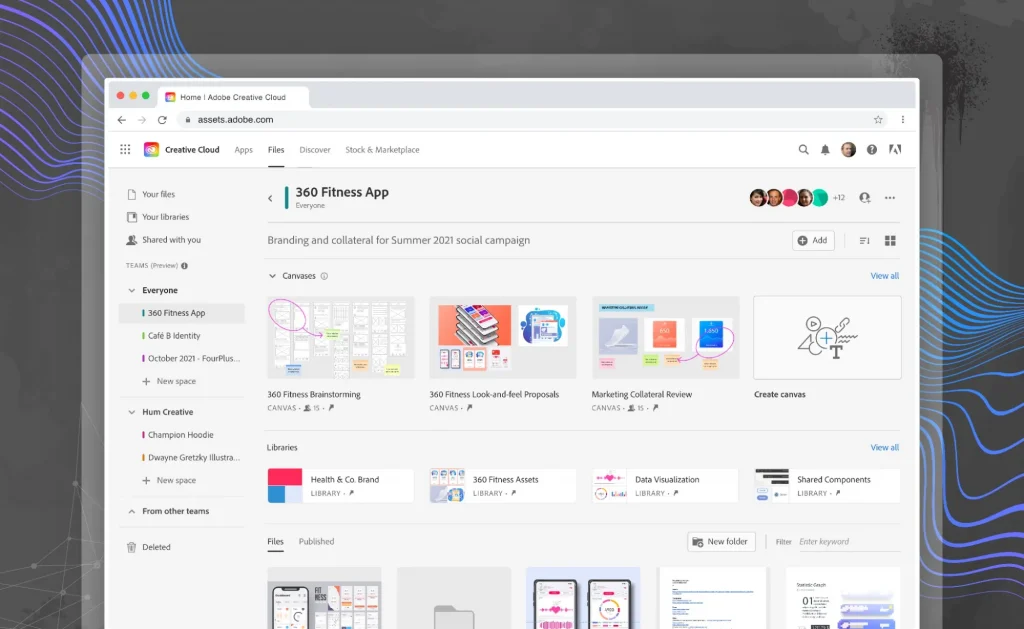 Adobe Creative Cloud Spaces will be available within the Creative Cloud Web App and in some of the most popular software such as Fresco, Illustrator, Photoshop and XD, both on computer and on mobile, with the ability to create new Spaces, consult existing ones, add content and to edit files. It is also possible to indicate your "Favorites" in order to facilitate access in the future.
But if these are Spaces, what are the Canvas? Imagine a huge surface on which your entire team's work is placed. Here, that's Canvas. It is about a tool that includes the creative work of all your colleagues and, of course, yours.
Adobe Creative Cloud Canvas is the place that enables you to have an overview, to insert texts, shapes and stickers and to add comments and post-its to facilitate dialogue with other members of your team.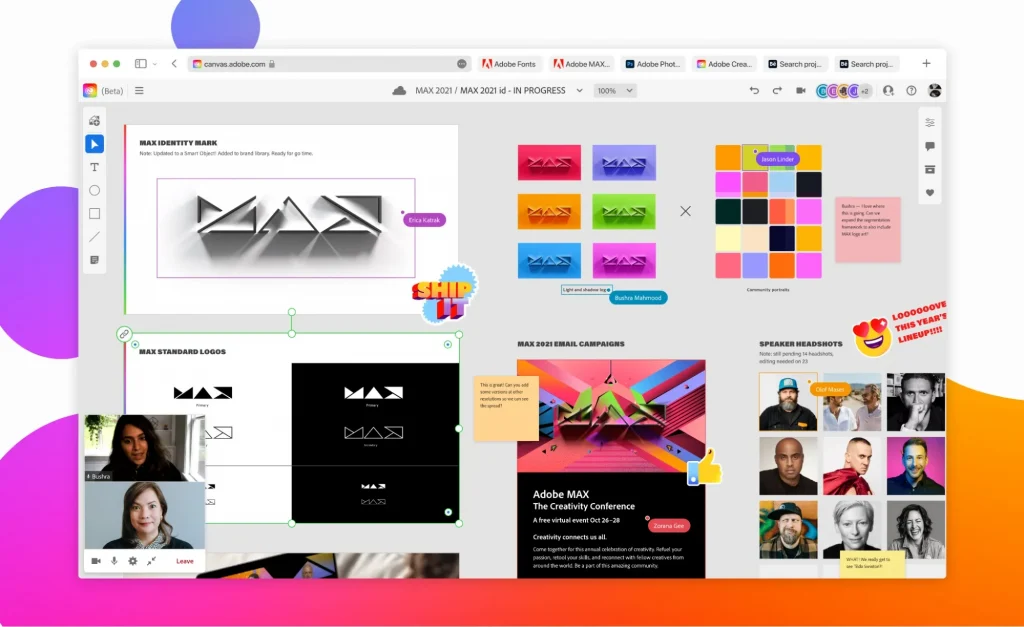 Let us give you an example. Imagine you have an event to organize.
You need the logo, the images for social media and the newsletter, the photos of the guests, the contents for a possible LEDwall or projector, etc. Instead of sharing individual files, use Canvas to see everything at once. A nice convenience.
Can't wait to get your hands on Spaces and Canvas? Know that they are available from today through limited private beta. If you can't wait for the official release, find here the form to request access to the beta.
Adobe Photoshop: Neural Filters, Harmonization and Content Credentials
After telling you how Adobe's cloud changes, it's time to understand what's new on the software front. To do this we decided to start from him, Photoshop, one of the best known programs in the world.
Also in this case the news are several, starting from Object Selection Tool which has been enhanced: now just one click is enough. In fact, by exploiting artificial intelligence Photoshop is able to identify the object and perform it a careful selection. Know that it is not yet a perfect tool but it will improve over time; in fact, this functionality is based on Sense AI, Adobe's machine learning technology, which means the system will improve over time.
Also i Neural Filters introduced last year, non-destructive filters that make work easier. Think, for example, of Smooth Skin, which adjusts and removes skin blemishes and acne from portraits.
There are exciting new filters on the way like the Landscape Mixer which allows you to simulate the seasons or add a sunset to a photo that does not foresee it. All this with a few clicks.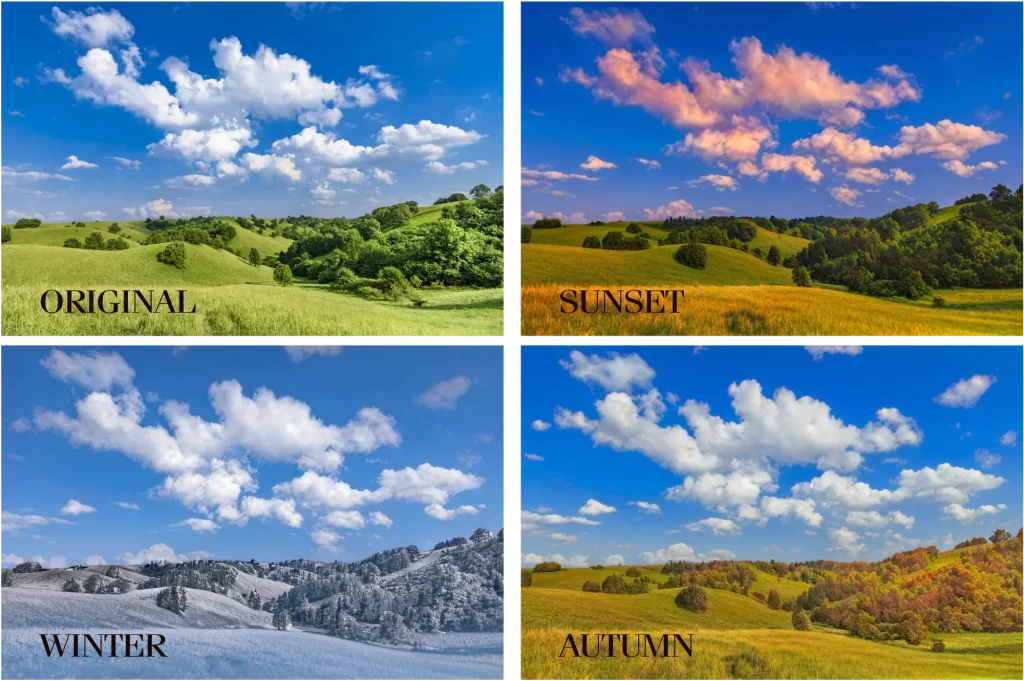 Landscape mixer
They will also join the ranks of Neural Filters Color Transfer, to transfer the colors of another image to yours, e Harmonization, which harmonizes the subject with the background.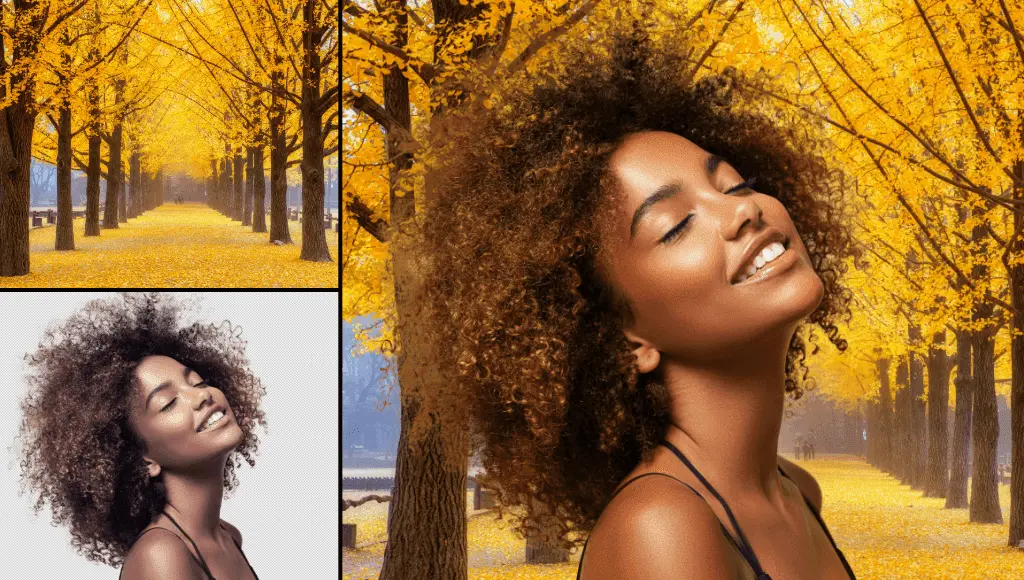 Harmonization
Adobe has also improved the existing filters to offer its users an even simpler and more effective user experience.
The news, however, does not end here. Photoshop will rely on improved gradients, on support for Apple's Pro Display XDR and new MacBooks, on Improved Export As functionality and on interoperability with Illustrator. In fact, now you can cop to and paste a file from Illustrator keeping all vector layers, levels that you can then edit with PS. Really a nice convenience.
We conclude the overview with Content Credentials, a feature that, if enabled, keeps track of all the changes that are made to an image. These data can be included in the export phase to ensure maximum transparency, possibly require the addition of the author's social profiles and can be linked to NTF marketplaces to guarantee the authenticity of the work.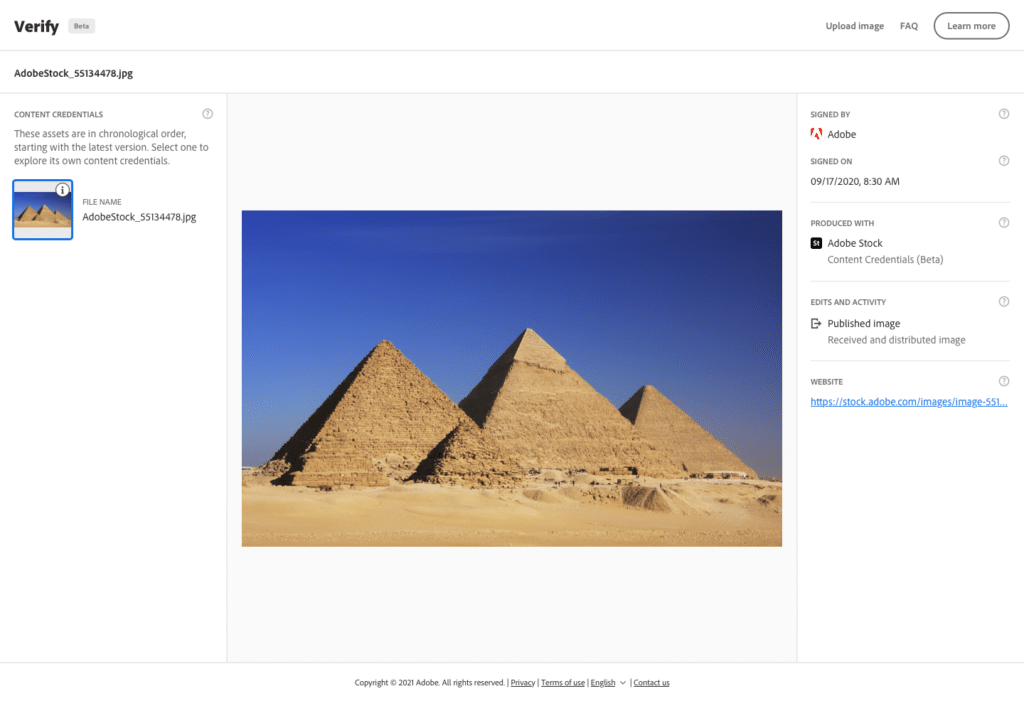 Content Credentials su Adobe Stock
What's new in Adobe MAX 2021: Lightroom and the importance of the community
We continue to talk about photography with Lightroom preparing to use artificial intelligence for identify the subject or the sky, automatically apply a mask and facilitate editing.
Lightroom also introduces two community-based features.
The first is called Community Remix and allows you to share your works with other creatives leaving them free to experiment. Basically other people will be able to take your photos and edit them according to their taste, giving you a completely new perspective.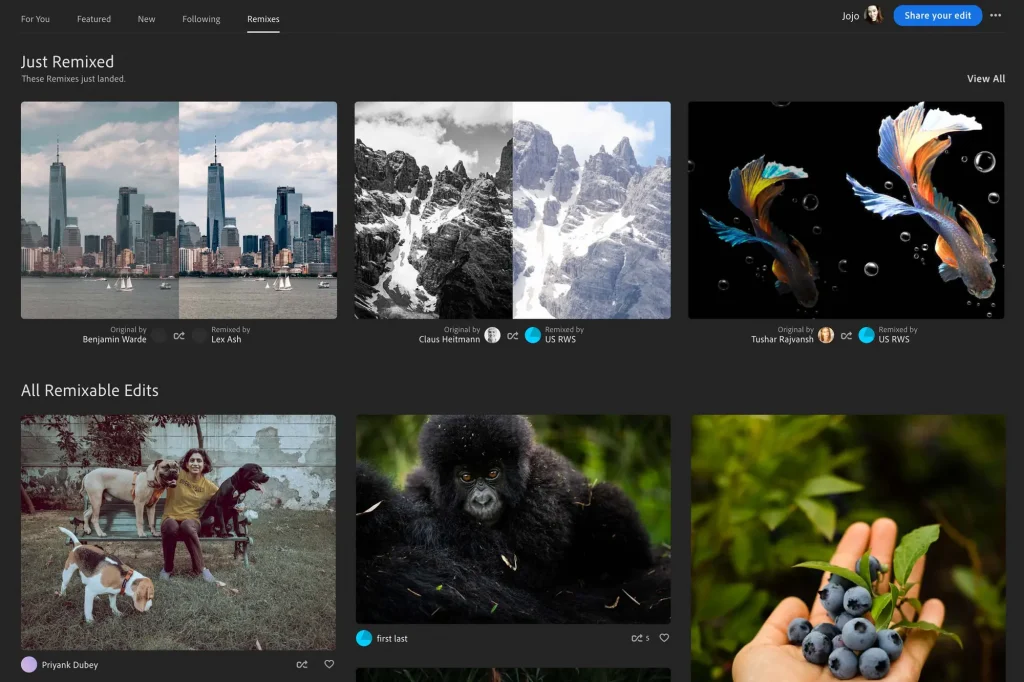 Community Remix
The second features you will notice in the editing phase with the software that can suggest a series of presets which can improve the shot. Like? Scanning it and comparing it with what is shared by other members of the community. A system that could simplify your work giving you access to thousands of new presets.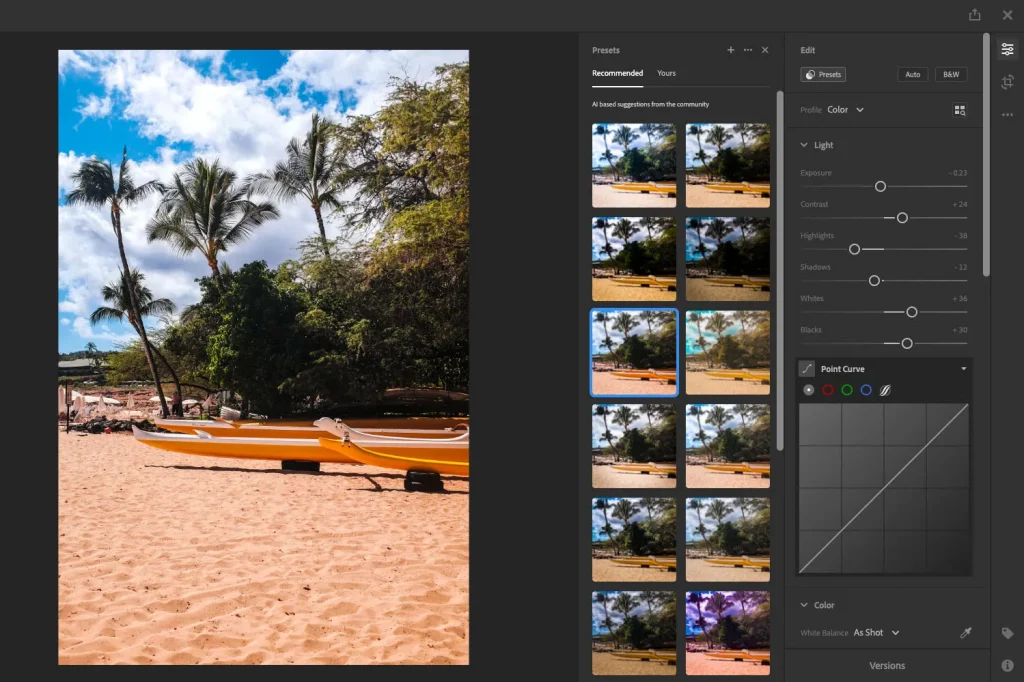 The presets suggested by Lightroom
Prefer i Premium Preset of Lightroom? Then we have great news for you. There will be added to the 7 packs launched in June altri 8: Black & White, Food, Landscape, Urban Architecture, Lifestyle, Retro, Travel II e Cinematic II.
If you are a novice photographer and do not yet know how to move inside and outside the software, there is for you Lightroom Academy which collects short articles, quizzes and tutorials to help you grow and learn.
Adobe Illustrator: the news on desktop and iPad
From photography to drawing. Also Illustrator iin fact it is renewed by giving users a renewed interface for managing 3D effects. The new panel will allow you to add depth to your creations and to easily create 3D objects, complete with shadows and materials that give a little realism to your drawings.
They also come auto-activation of fonts when you open a project e the new Discover section to get instant access to resources useful for learning and developing new skills.
It also evolves Adobe Illustrator per iPad which is enriched with Vectorize, a technology that transforms any image into a vector file. What is it for? Well, you can photograph a sketch made with pen and paper and import it into Illustrator to turn it into a manageable file with Apple's trablet.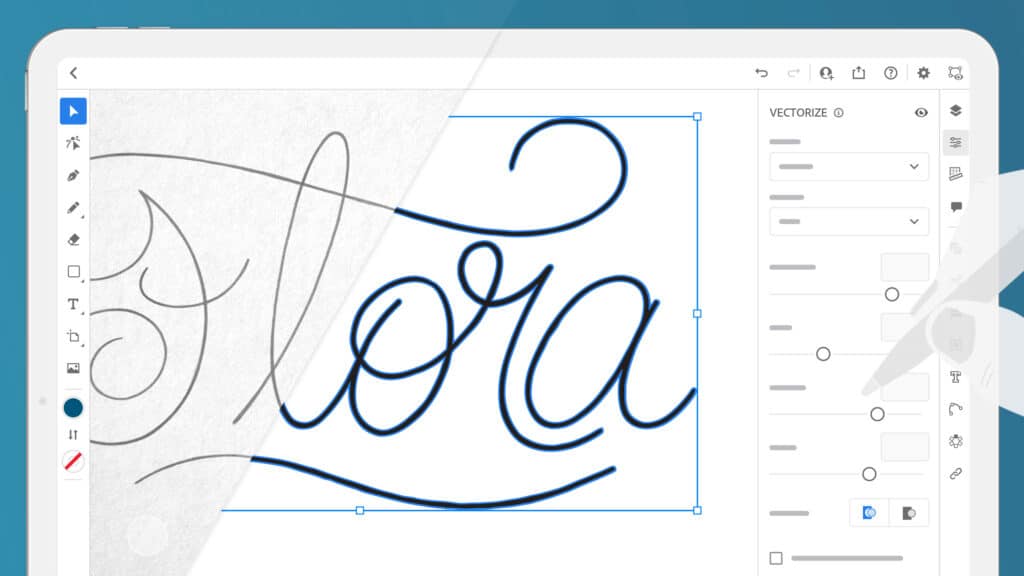 On iPad you can also count on the creation and use of brushes, the merging of two shapes, the arrival of rulers and guides, the ability to view a summary of the changes made to the document and the aforementioned interoperability with Photoshop.
Adobe MAX 2021: Adobe Fresco ever more complete
Adobe Fresco is a free application available on iPhone, iPad and Windows. A perfect tool for those who love drawing which is now enriched with another function: the movement.
Now then it becomes possible to animate your drawings, creating different timelines for different levels.
There are also the Perspective Grids, i.e. grids dedicated to perspective, vector brushes, which can therefore vary in size without losing quality, e the reference levels to help you when you start coloring the drawing.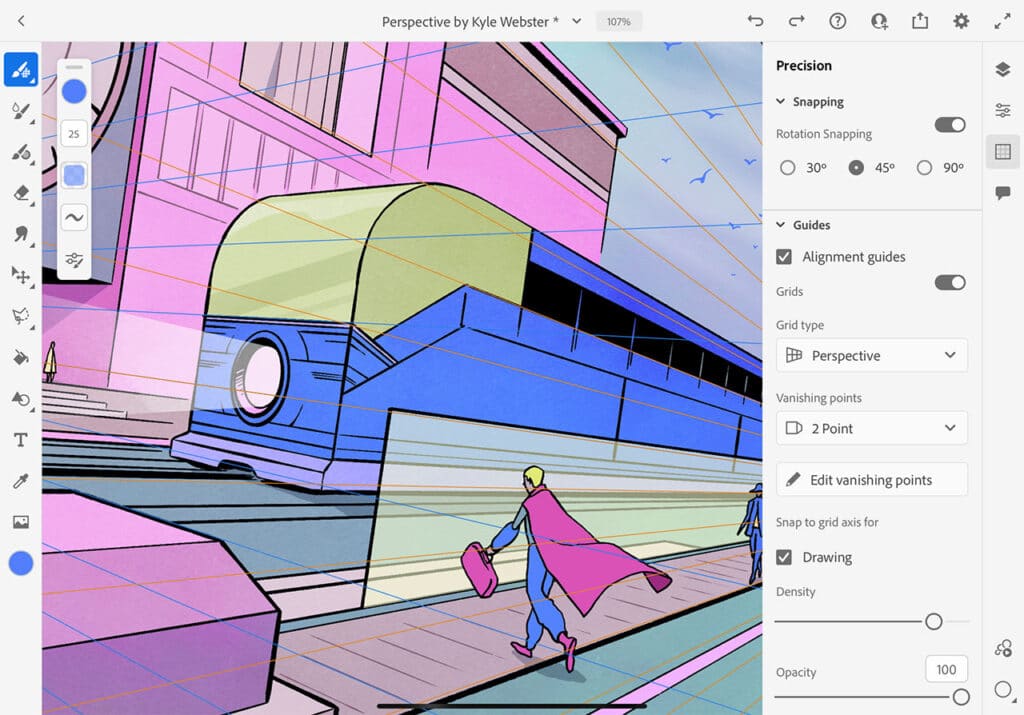 But this is only the beginning. Adobe is intent on making Fresco the best drawing application so we expect continuous news for this software.
Adobe Premiere Pro and After Effects: what changes for videomakers?
They also update Premiere Pro e After Effects, two software that have been part of the life of videomakers for years.
After Effects is enriched this time by the Multi-Frame Rendering, of the Speculative Preview he was born in Composition Profiler. All elements that help you speed up rendering and to understand how to optimize your projects.
The render queue also changes, which now provides more information about the export status and even sends a notification to your computer, smartphone and smartwatch when the render is ready ….