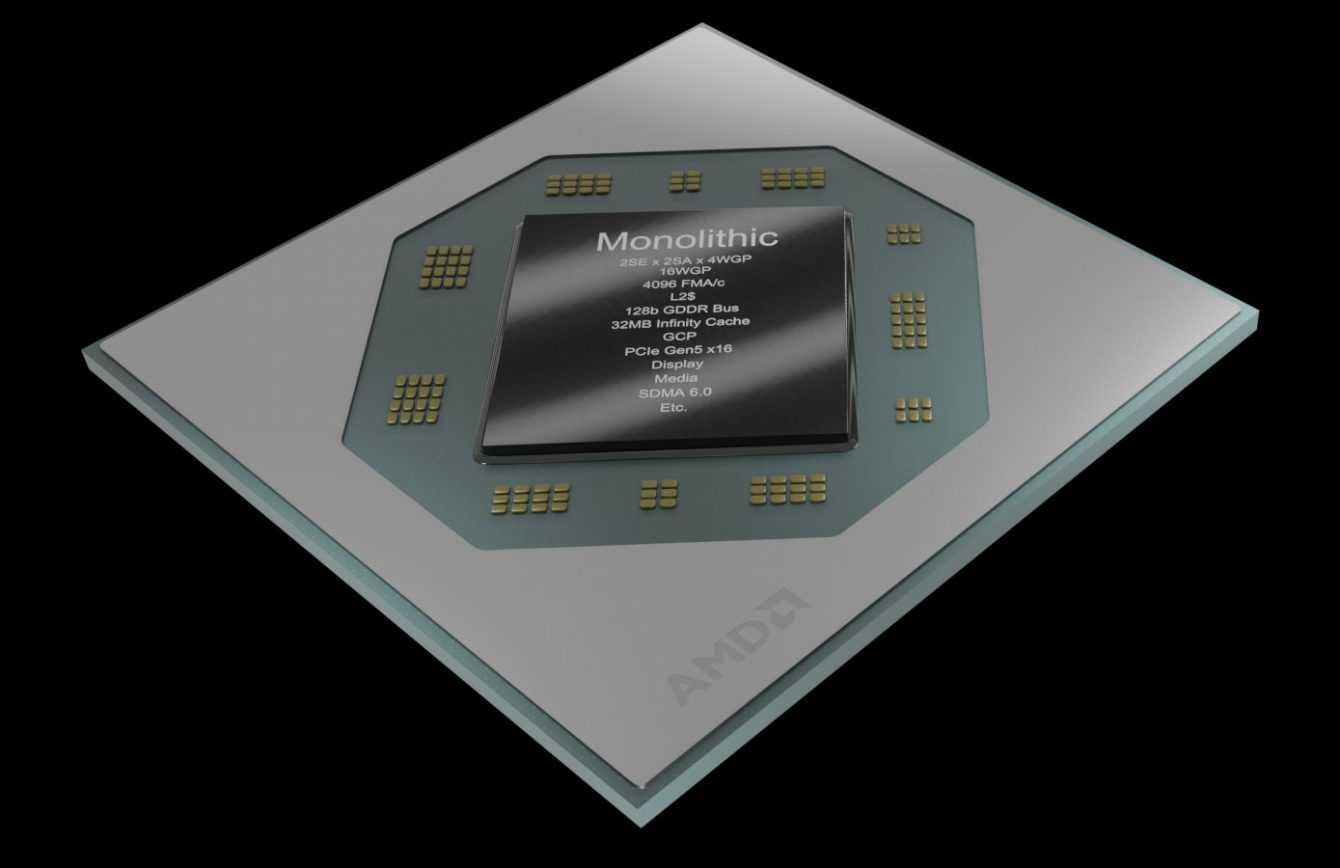 In this article we are going to see what the brand new AMD Navi 3X GPUs might look like and learn about their features
Last week Angstronomics revealed a considerable number of details about theAMD architecture (click here for more information on the company) RDNA3. The site claims to know the exact configuration of each of the three Navi 3X graphics processors. And it's not just about the core specs, it's also about the exact size of the die and even the size of the Infinity Cachedifferent from previous estimates.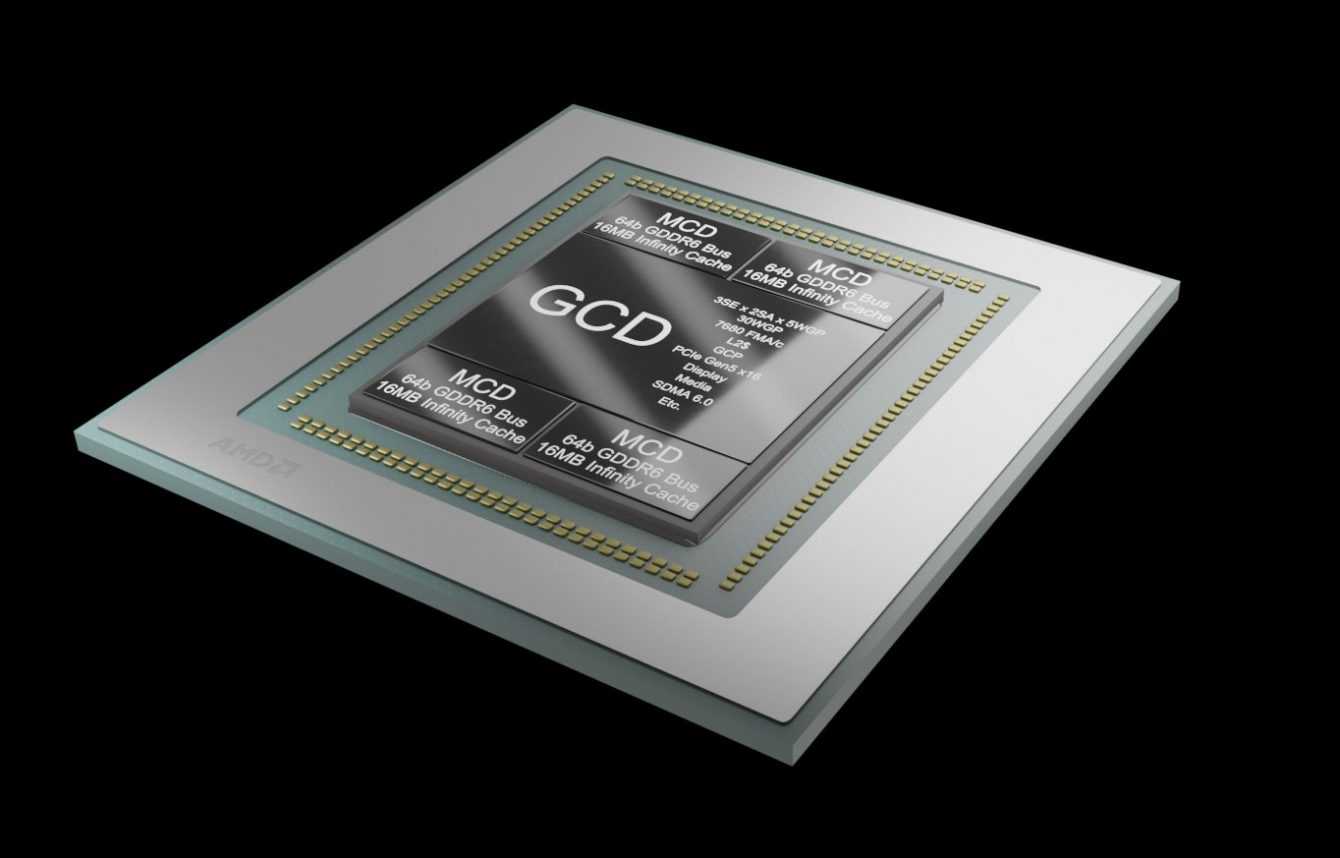 Learn more about upcoming AMD Navi 3X GPUs
This new leaked information was certainly helpful to Twitter user "Wild_C" to make new renderings of the GPU, perhaps the most accurate representation of the next chips to date. It should be noted that this is a slightly different layout than previous renders by the same author. Although the new renders are more accurate thanks to the updated information, these are still fan interpretations without any physical confirmation.
Also, just because we know the size of the die doesn't mean we know the width or height of the GCD. According to rumors, the AMD Navi 31 GPU has one size about 533mm squareof which 308 mm square GCD (Graphics Die) and six 37.5mm sq MCD (Memory Dies). The upper mid-range chip, known as the Navi 32should be 350 square mm in size (with four MCDs), while the Navi 33 it may have a 203mm square die.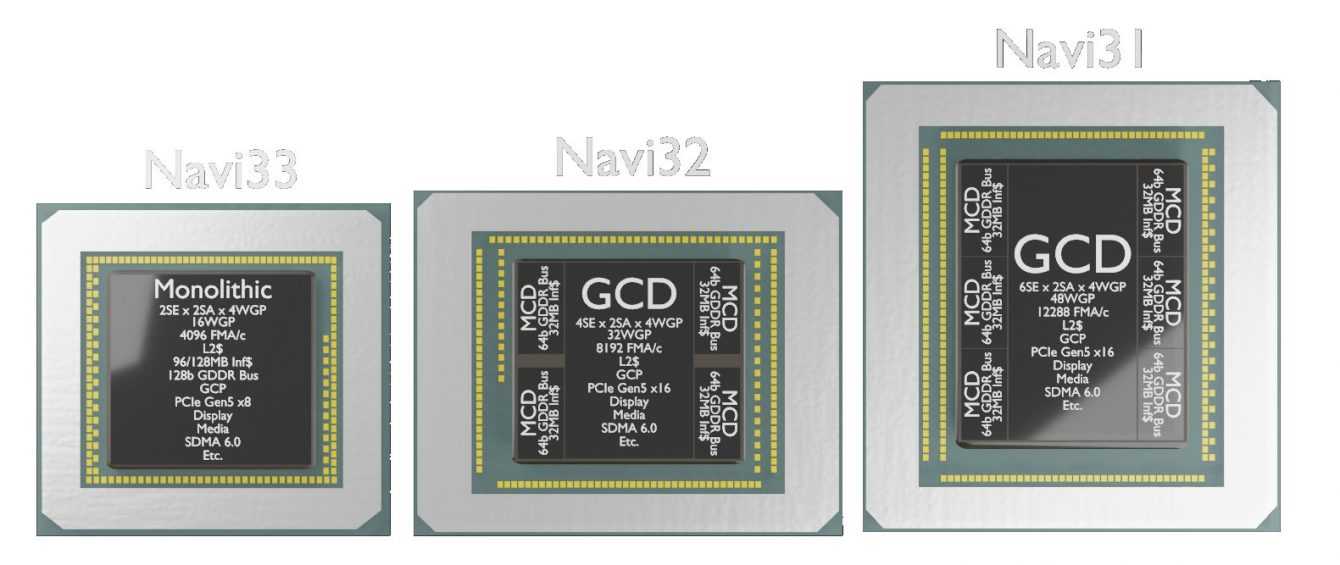 The details of Navi 33
It should also be said that the GPU Navi 33 it will probably use the interface PCIe Gen5 x8 and not x16 as indicated in the renders. Furthermore, the updated die size for Navi 33 leads us to think that AMD will use a angled layout of the GPU. Which the company has been using for years for its entry-level SKUs. On 3DCenter.org You can find a list of probable Navi 3X SKUs. Some of these variants have been mentioned by the leakers, others have not. These speculative listings can help us visualize the full range of products before launch, but they are usually not very accurate. After all, this has not yet been confirmed.
And you? What do you think of these likely AMD Navi 3X GPUs ? Let us know with a comment below and stay tuned to TechGameWorld.com for more news and reviews from the world of technology (and more!).
The AMD Navi 3X GPU article: here's what they might look like comes from TechGameWorld.com.