A year ago, more precisely on April 23, 2021, Apple has officially released the AirTagsreal ones Bluetooth locators made with the purpose of easily track your personal items worth. A year later, however, these small devices are at the center of several controversies as many people seem to be using them improperly: lo stalking.
How Apple AirTags work
Apple in April last year it marketed the AirTags, small Bluetooth trackers born to be hooked up or inserted into your valuables such as keys, backpacks, wallets or even cars. Thanks to the application "Where is" of the Cupertino company, in fact, it is possible to constantly locate the AirTag. If the device is close to us, we can use Bluetooth to have a very precise position; otherwise the anonymous network of the app – formed by the numerous Apple devices in circulation – will provide an approximate location of the tracker.
Apple's purpose was very clear: to provide a small, easily hidden device to always keep an eye on your belongings. And the AirTags were immediately a success since they integrate perfectly with the ecosystem of the bitten apple and never lose their position, allowing for example to hide one in a pocket of your backpack to prevent theft. Furthermore, these devices also communicate with Android, albeit in a very limited way. In fact, by bringing the AirTag close to a non-Apple smartphone equipped with NFC, important information will be obtained to be able to return the object – reported as lost – to the owner.
Apple AirTag: a revolution or a risk?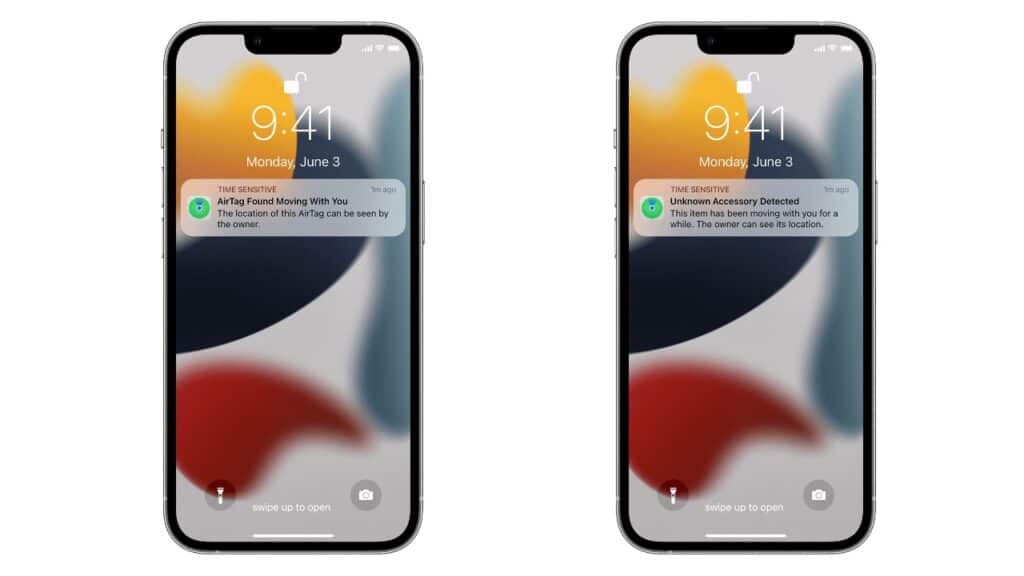 Photo credits: Apple.
Since the launch of the AirTags, many had expressed skepticism about their possible use. As early as January, a New York Times investigation pointed out that qhis small devices were often used for stalking of people without their knowledge. Especially in the United States, where iPhones are very popular. The newspaper had reported the testimony of Ashley Estrada, a 24-year-old girl who had received a strange notification on her iPhone one evening: "an AirTag has been detected nearby". The girl did not have one, yet in the iPhone map you could see the entire route that Estrada had made in the previous four hours.
But it was not an isolated case. The New York Times had in fact interviewed seven women who thought they were being followed with AirTags hidden in their cars or other personal items. Subsequently a police department of New York warned the community of potential tracking after an AirTag was found on a car's bumper. In Canadaa local police department said it had investigated five incidents in which thieves placed AirTags on "high-end vehicles for later detection and stealing."
The recent investigation
Later, a few days ago, Motherboard shed further light on the worrying situation regarding AirTags and stalking. Police records examined by the newspaper showed that this technology is used quite frequently as a tool for stalking and harassing women. Motherboard has indeed obtained from eight police departments all logs from the last eight months where AirTags are mentioned and the results are quite disconcerting.
Su 150 complaintsin 50 cases, women alerted the police because they had started receiving notifications on their iPhone telling them that an AirTag was in their vicinity. Of these, 25 were able to identify a man in their lives – former partners, husbands, bosses – who strongly suspected he had placed AirTags on their cars to track and harass them.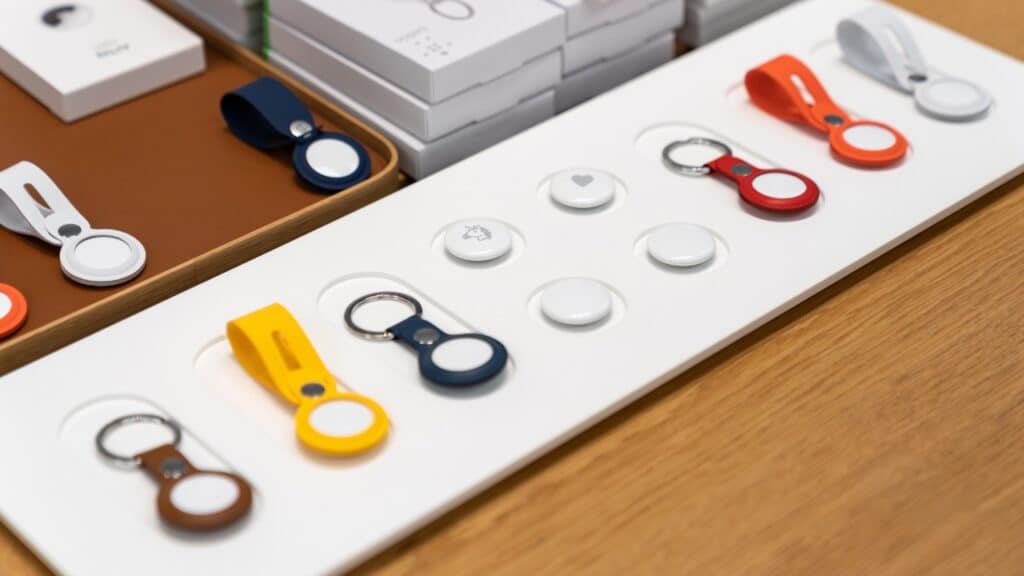 There are many testimonies, including a woman who told police she started noticing something beeping inside her car every time she left the house. She then found it an AirTag in your vehicle and his ex admitted he entered it to see if she was cheating on him.
Another woman walked into a police station to report that for weeks she had been receiving notifications about nearby AirTags and had found multiple devices mounted under her car.
Poor compatibility with Android smartphones
In addition to the fact that iPhones often warn late that they have an AirTag in their vicinity, another problem arises. As anticipated, in fact, Android smartphones are not fully compatible with these devices. Consequently, they do not have the same notifications that appear on Apple smartphones.
Apple recently released an application for Android that allows you to detect the presence of nearby AirTags, but does not send automatic notifications. Means that you need to regularly enter the app and check if there is a Bluetooth tracker at that time.
The Cupertino-based company also later released a statement on using AirTags for unwanted tracking. "Apple has worked closely with various security groups and law enforcement. Following our evaluations and these collaborations, we have identified even more ways to update AirTag's security alerts and help protect against further unwanted tracking. " the statement states. The intent is to provide law enforcement with the information necessary to identify who committed the offensefor the appropriate consequences.
Although the testimonies described concern the United States, where iPhones and Apple devices are widespread, this does not mean that the illegal use of AirTags does not also occur in Italy. Buying an AirTag – like any Bluetooth or GPS tracker – with the intent of following a person's movements is a crime. And it is a potentially serious problem around the world. The device, as it was designed, is really useful and essential if you tend to lose your personal items: this is the only use allowed and the only one we invite you to embrace.