Apple has announced that the Magic Keyboard with Touch ID is available for purchase individually for $ 149. Before, it was only possible to have the keyboard with the purchase of the new 24-inch iMac. This is undoubtedly great news for all users who want to make use of the Touch ID feature without necessarily buying an iMac device.
Apple: Magic Keyboard with Touch ID can be purchased individually
Apple has also confirmed that a version of the Magic Keyboard con Touch ID and a numeric keypad for $ 179. As if that weren't enough, a standard version without ‌Touch ID‌ of the Magic Keyboard will remain available, as well as a single numeric keypad, both of which can be purchased for $ 99. There is also a new Magic Trackpad for $ 129.
An important factor that must be taken into consideration is that the Magic Keyboard with Touch ID‌ is only supported on Apple Macs updated to macOS 11.4 or later. With Touch ID‌ built into the keyboard, M1 MacBook Air, MacBook Pro and Mac mini users can conveniently use this function via an external keyboard. A possibility much appreciated by Apple users.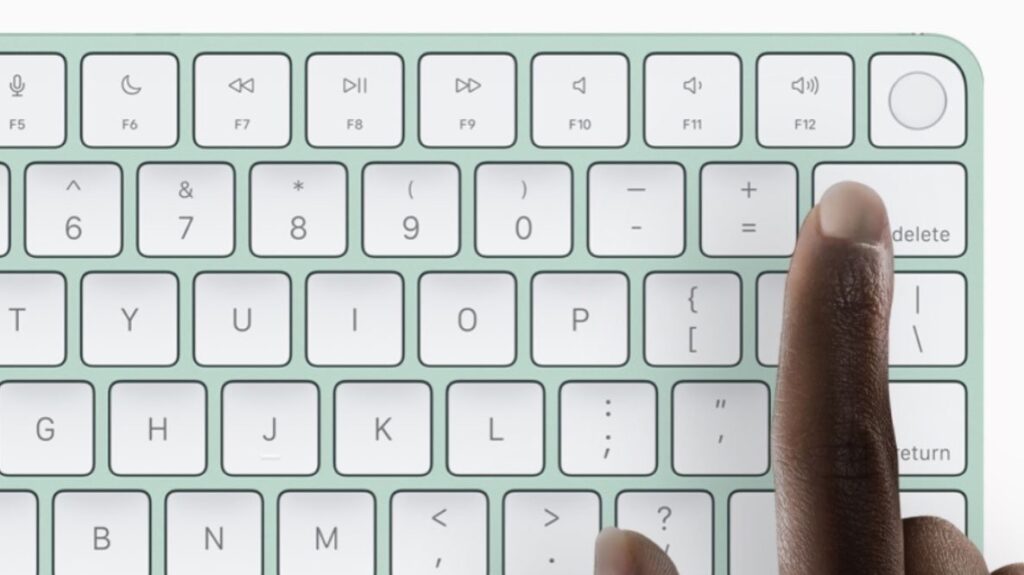 The Magic Keyboard with ‌Touch ID‌ in both its numeric and non-numeric keypad forms will be available in stores starting today, along with the new trackpad and it can also be purchased on the Apple website. All accessories are only available in silver though, as the other color options are exclusive to the 24-inch iMac‌.
We take this opportunity to remind you that in a few weeks Apple should release iOS 15, and that in the meantime the company has ceased support for iOS 14.7, in favor of its most updated version which fixes numerous bugs and other types of errors.