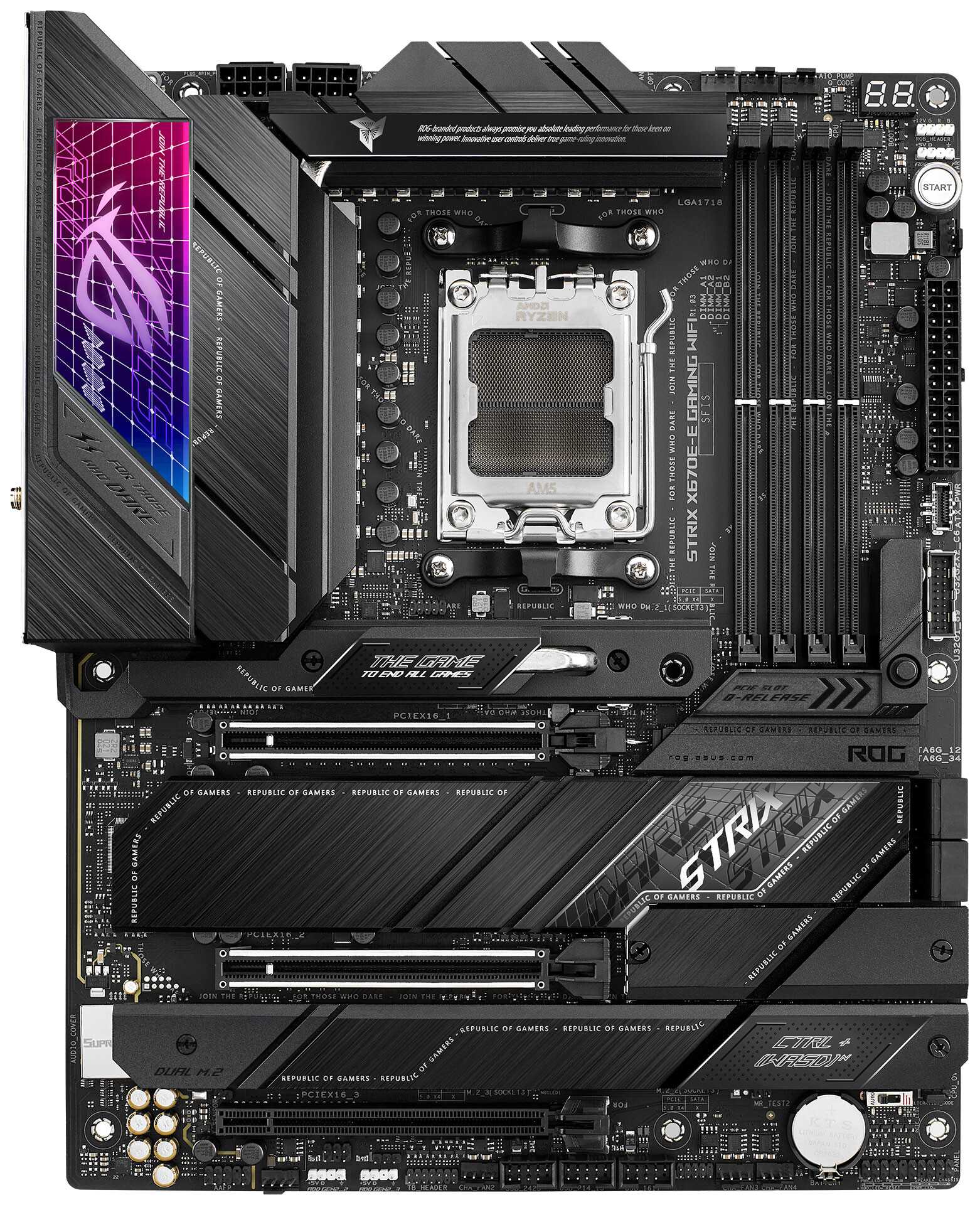 The ASUS company announced its brand new AMD X670E motherboards during the Canadian National Expo
ASUS (click here for more information on the company) is a company based in Taipei, Taiwan. This company produces motherboards, video cards, optical readers, PDAs, laptops, mobile phones, smartphones, computers, networking accessories such as modems / routers and computer accessories. ASUS today announced a new generation of AMD-based motherboards that accompany the ROG Crosshair X670E Extreme and support the latest Ryzen 7000 processors. ROG Crosshair X670E Herothe ROG Strix X670E-E Gaming WiFi and the TUF Gaming X670E-Plus WiFi.
Details of the new ASUS AMD X670E series motherboards
This new generation of AMD ROG motherboards, is called X670E series. They are equipped with support for DDR5 memory modules and PCIe 5.0 devices. In addition, the ROG Crosshair X670E Hero, ROG Strix X670E-E Gaming WiFi and TUF Gaming X670E-Plus WiFi cards are equipped with better bandwidth, stability e chappiness overall. All three cards feature the latest innovations ASUS Q-Design. ROG Crosshair X670E Hero and ROG Strix X670E-E Gaming WiFi include the button PCIe Q-Release. This is a feature that allows users to release the graphics card from the PCIe slot with a single push. Additionally, all three motherboards include docking design Q-DIMM on one side to ensure ease of installation and allow the memory sticks to stay firmly in place. Finally, the tabs include the Q-latch M.2, which allows users to attach or loosen an M.2 drive with just their fingertips. Below I will show you the three cards of the X670E series individually.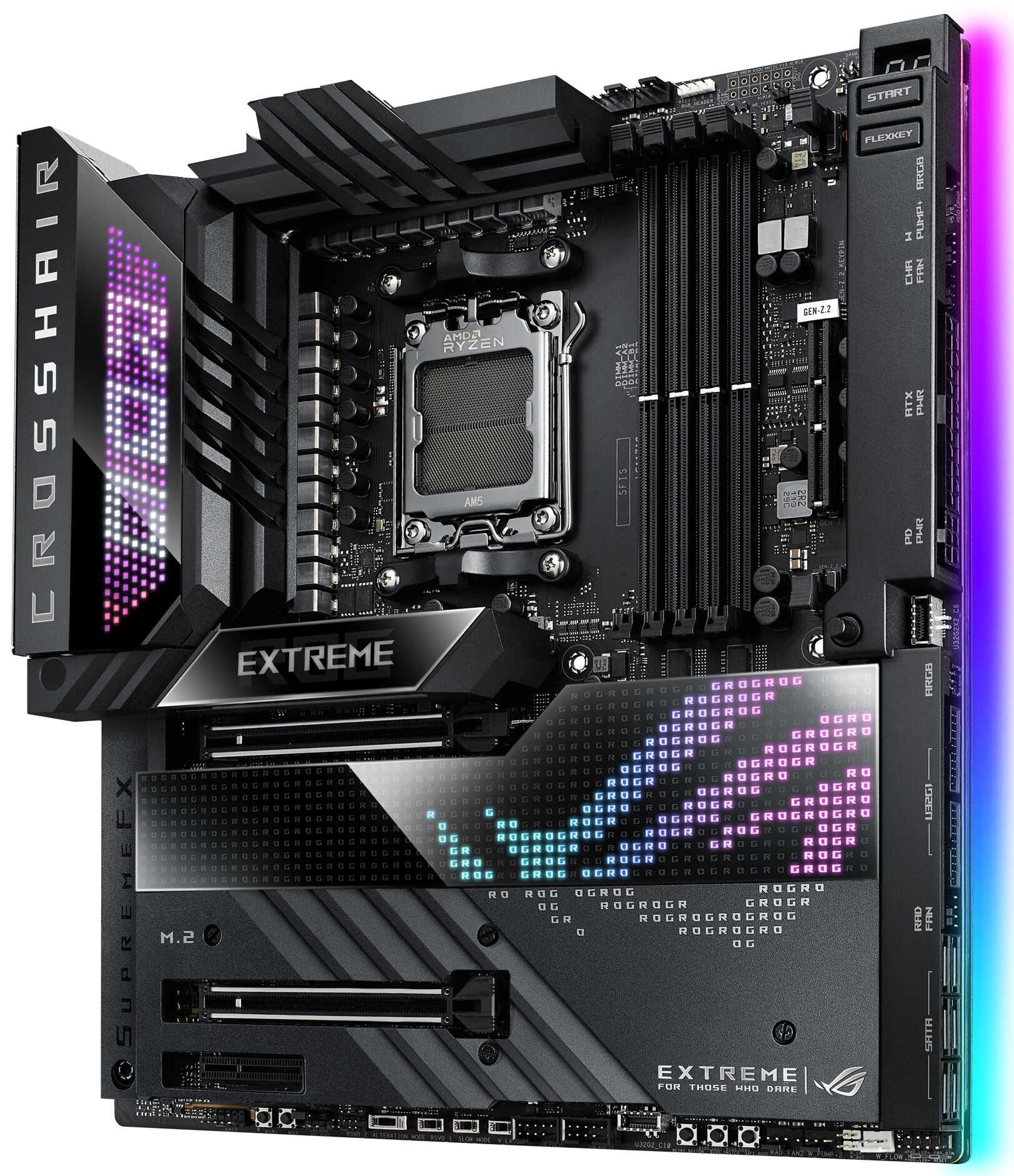 ROG Crosshair X670E Hero
The spearhead of the line Crosshair X670E, ROG Crosshair X670E Hero bridges the gap between professional PC builders and everyday gamers. Allowing all users to build a high performance showcase PC. With its 18 + 2 110A team power stages and substantial built-in heatsinks, the X670E Hero offers stable power supply at lower temperatures. The X670E Hero is equipped for the next generation, with a pair of PCIe 5.0×16 slots to support next generation graphics cards. We also have a tab PCIe 5.00 M.2 and functionality WiFi 6E for an unobstructed wireless network. The ESS ES9218PQ Quad DAC delivers pristine audio at the front panel output. Dark hues predominate on the surface of the ROG Crosshair X670E Hero, offering an intense aesthetic for PC build. Polymo lighting and bright RGB pattern on the integrated I / O screen deliver a microstructural array of light and color.
ROG Strix X670E-E Gaming WiFi
ROG Strix X670E-E Gaming WiFi combines the best of form and function in balanced gaming performance. The board is equipped with 18 + 2 110 A team power supply stages and a large M.2 heatsink bundled to provide stable power flow and thermal performance for the AMD CPU. In addition to PCIe slot release buttonthe ROG Strix X670E-E Gaming WiFi also features a power button integrated on the motherboard. Also present gods thermal pads M.2 parts to ensure optimal pre-test and future replacements. The board's heatsinks feature distinctive ROG iconography, accompanied by an illuminated acrylic display on the integrated I / O shield.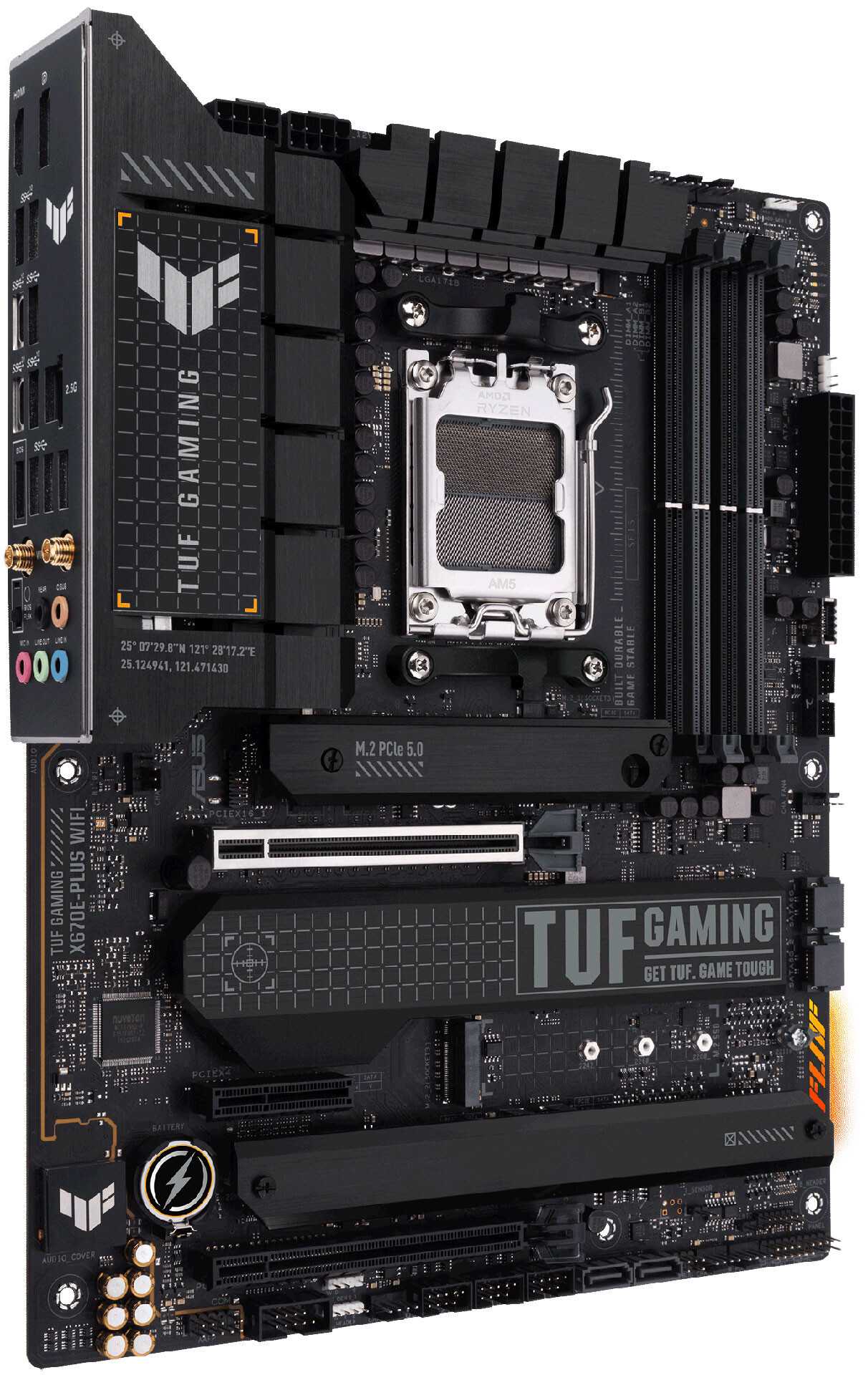 TUF Gaming X670E-Plus WiFi
The TUF Gaming X670E-Plus WiFi offers performance in a durable and practical form. The card includes one slot PCIe Gen 5.0 x 16, quattro slot M.2 and a memory unit for traffic management. Featuring a clean, simple aesthetic and integrated I / O shield badges, the TUF Gaming X670E-Plus WiFi also includes the latest features ASUS Q-Design. Among these, an intuitive agnostic matrix Q-LED which gives users a quick look at the status of their build.
And you? What do you think of these new motherboards from the AMD X670E series from ASUS? Let us know with a comment below and stay tuned to TechGameWorld.com for more news and reviews from the world of technology (and more!).
ASUS article announces new AMD X670E motherboards comes from allotek.