The new powerful ROG Phone 6D and ROG Phone 6D Ultimate gaming smartphones from Asus, take advantage of all the power of the MediaTek Dimensity 9000+, let's find out together in this dedicated article
ASUS, on the occasion of the Dare to be Ultimate: Building a World-Leading Gaming Phone event, unveiled the genesis of the new series of smartphone gaming ROG Phone 6D.
ROG Phone 6D e ROG Phone 6D Ultimate, they are powered by the latest flagship chipset MediaTek Dimensity 9000+ 5G. With a speed of CPU fino a 3,2 GHz and up to 16 GB of LPDDR5X RAM e 512 GB of ROM memoryil chipset Dimensions 9000+ offers an experience 5G state-of-the-art, perfect for mobile gamers.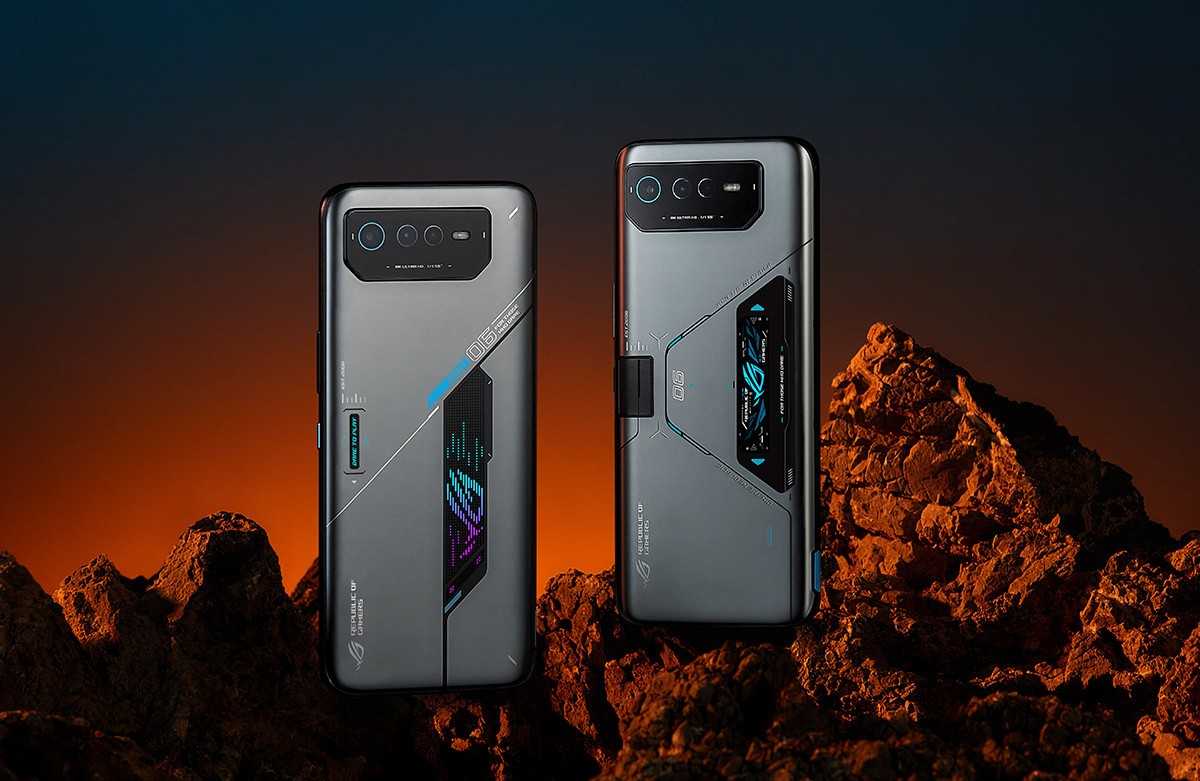 The statements of SY Hsu and JC Hsu
S.Y. HsuCo-CEO of ASUS, said:
The pursuit of maximum performance and the best gaming experience has always been the cornerstone of the ROG Phone. We constantly strive to surpass ourselves, embodying the spirit of For Those Who Dare. We are thrilled that this first collaboration with MediaTek has resulted in such outstanding performance and will continue to strive to constantly improve.
JC HsuCorporate Vice President and General Manager, MediaTek's wireless communications business unit, said:
The introduction of 5G has raised the bar for mobile gaming, as users can enjoy super-fast connectivity on the go. MediaTek's Dimensity 9000+ allows ROG Phone 6D users to enjoy fast and smooth gaming experiences, reliable connectivity, fast refresh rate and immersive visuals, while maximizing battery life.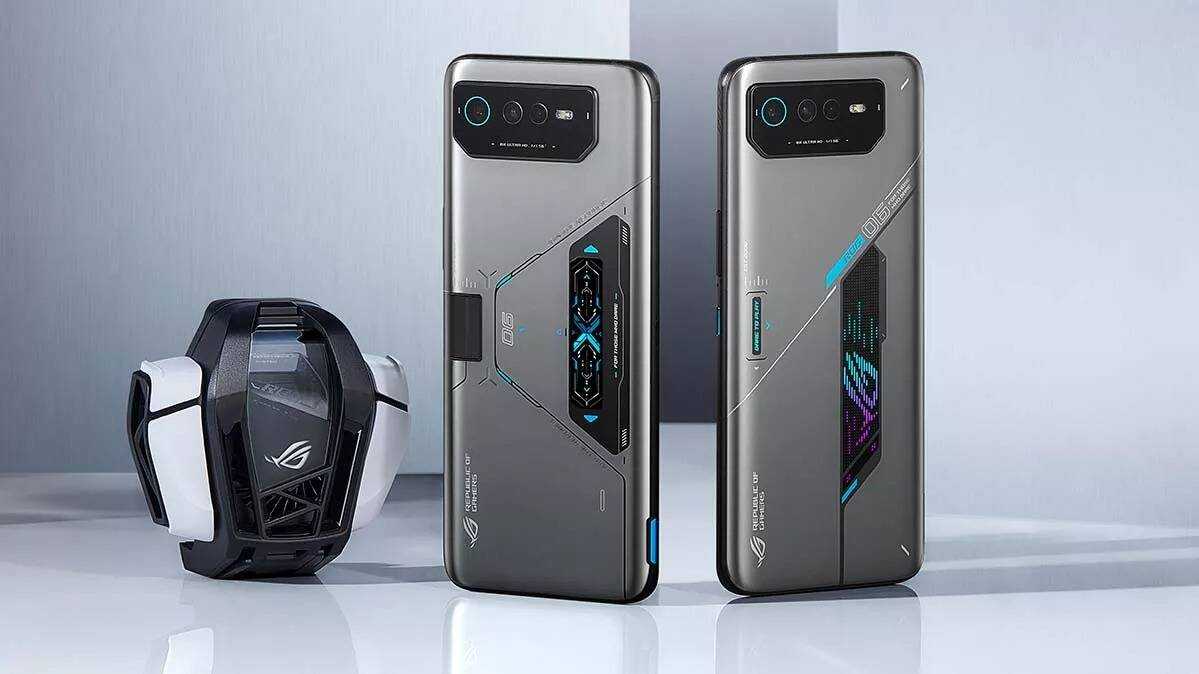 AeroActive Portal
Il ROG Phone 6D Ultimate, also introduces the brand new AeroActive Portala "door" to the heat dissipationand which works in conjunction with theAeroActive Cooler 6 and, the fins placed on the vapor chamber to introduce cold air into the chipset, ensuring the outstanding cooling performance. The thermal surface has increased up to 9 volte and the thermal efficiency increases up to 20% when AeroActive Portal is active.
The cooling system GameCool 6 updated, is equipped with an innovative cooling technology of the CPU a 360°, which allows you to achieve maximum long-term performance. The huge battery from 6000 mAh guarantees prolonged autonomy for long gaming sessions.
The display Samsung AMOLED HDR10+ da 6,78 polliciwhich uses the exclusive technology ROG Tuning to achieve an incredible refresh rate of 165 Hz and, a tactile sampling rate of 720 Hz, an industry leader, offers extraordinary insight. The new series is fully compatible with the ROG Phone 6 range of accessories, including AeroActive Cooler 6 and ROG Phone 6 Glass Screen Protector.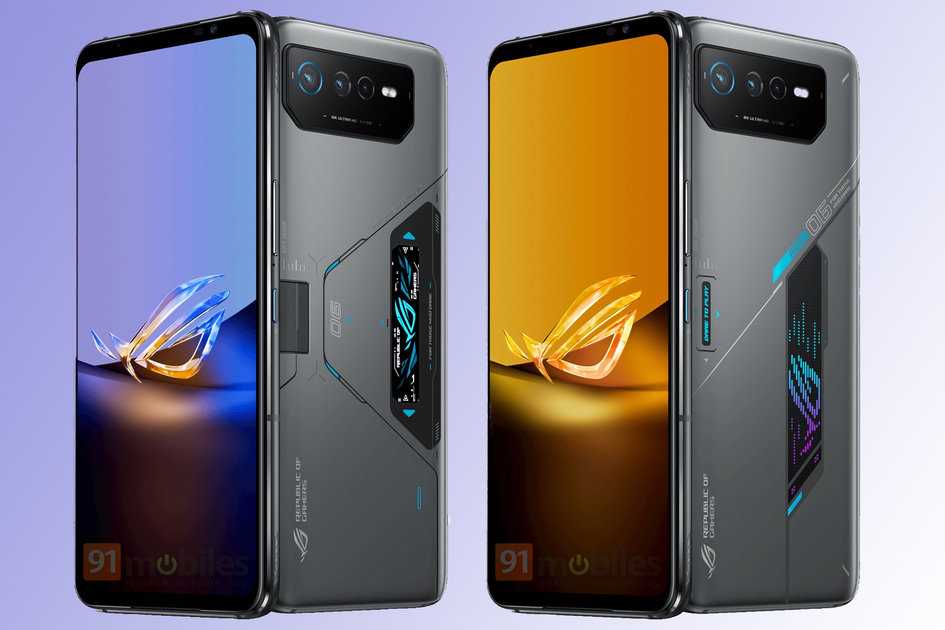 Asus ROG Phone 6D and Asus ROG Phone 6D Ultimate: invincible power and premium specifications
The Serie ROG Phone 6D take advantage of the latest flagship platform MediaTek Dimensity 9000+ 5Ga premium solution that offers power and performance improvements for a better user experience a 360 degrees. Dimensions 9000+ offers smoother gameplay, thanks to the full suite of features HyperEngine 5.0 and to one GPU MediaTek Mali extremely powerful, with a performance improvement of over 10% compared to Dimensity 9000.
The device is supported by up to 16 GB of LPDDR5X RAM and up to 512 GB of storage space, for a reliable and stable gaming experience. The ROG Phone 6D Ultimate also features a brand new design with AeroActive Portal. After adding the dissipation fins to the chamber ultra-thin steamthis is installed in the heat dissipation "door" of the AeroActive Portal.
The other end of the vapor chamber is connected to the system-on-a-chip (SoC). When the AeroActive Cooler 6 is connected to the smartphone, nearly a liter per second of cold air is directed to the fins and the carefully designed airflow cools the chipset to dissipate heat. The specially designed fins increase the thermal surface up to 9 volte and increase the thermal efficiency up to 20% when the AeroActive Portal is active.
The new cooling system GameCool 6 includes CPU cooling technology a 360°a larger vapor chamber than the 30% and graphite sheets larger than85%, plus a centered CPU design to increase heat dissipation from the core. In combination with the tool Armoury Cratethe ROG Phone 6D series allows gamers to adjust performance settings for different games, giving them a competitive edge in any gaming scenario.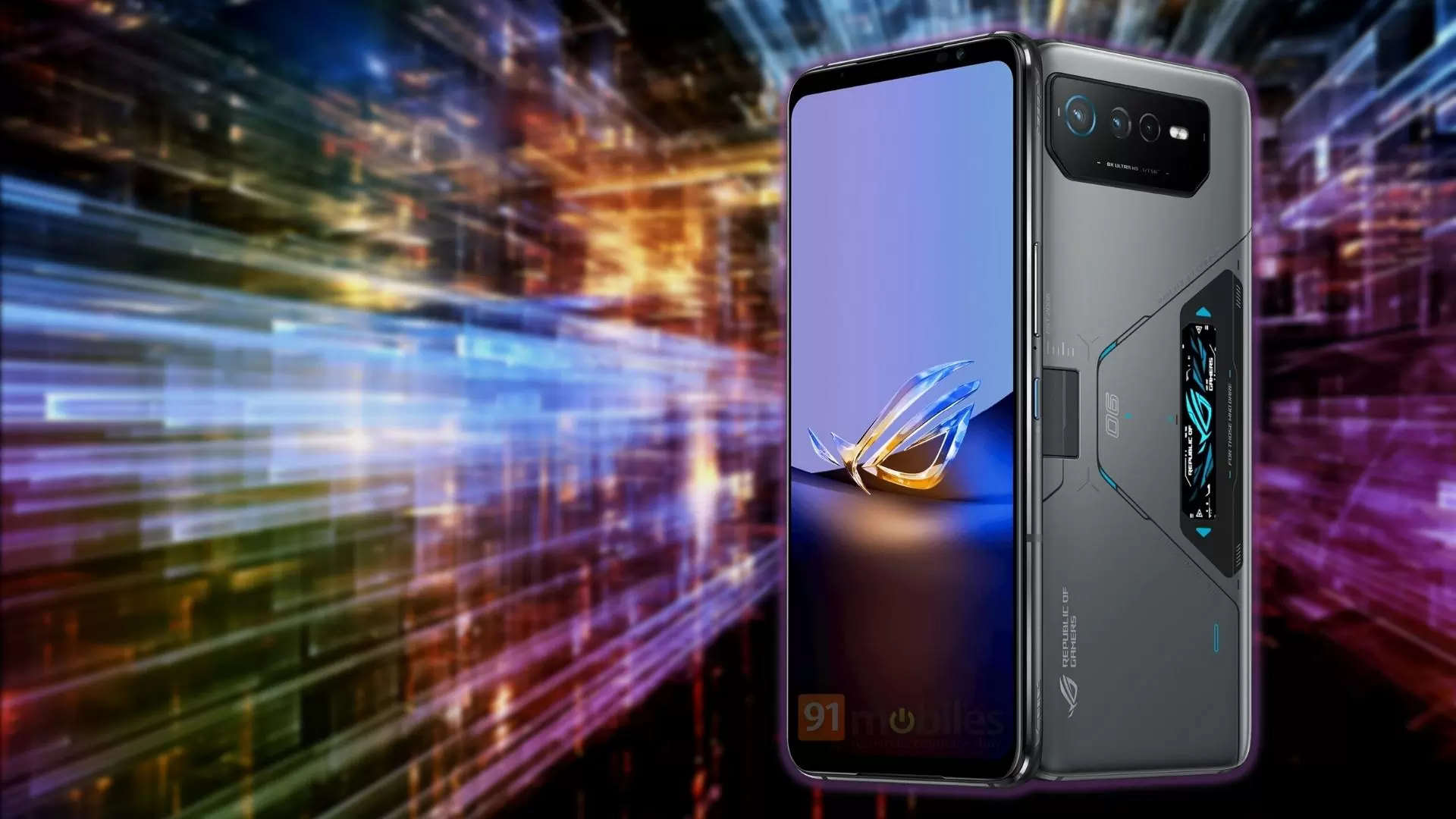 Extremely smooth and responsive game graphics
For extremely game graphics fluid and reactivethe Serie ROG Phone 6D is equipped with a display 6.78-inch AMOLED HDR10 + a 165 Hz with a touch sample rate of 720 Hz, leader in the sector. This amazing display can be set to 60 Hz, 90 Hz, 120 Hz, 144 Hz o 165 Hz, for an unprecedented gaming experience. The superb graphics have been developed in collaboration with Pixelworksa leader in visual processing, for record-breaking color accuracy.
To offer even more advanced control possibilities, this year theAirTrigger 6 has been significantly updated. Ultrasonic sensors support even more gestures, including functions such as double action, push and lift, and gyro pointing.
The system audio GameFX, of the ROG Phone 6D series comes with dual speakers for truly balanced stereo sound effects, as well as a comfortable 3.5mm headphone jack. The sound has been optimized in collaboration with the Swedish pioneer of digital audio Diracmaking the ROG Phone 6D series a rare beast – gaming phones with truly impressive sound quality.
The new smartphones are equipped with the spatial audio solution Dirac Virtuowhich uses patented algorithms to enable immersive stereo sound from the smartphone's built-in speakers, while improving the overall sound quality of the speakers.
6000 mAh battery
The incredible battery from 6000 mAh, It is equipped with advanced features that improve its performance and extend its life, and an adapter HyperCharge da 65 watt for fast charging.
The ROG Phone 6D series is equipped with a system a triple camera, with a wide-angle main camera Sony IMX766 da 50 MP, with improved image quality and processing HDRa second camera 13 MP ultrawide and a camera macro. Enhanced software features include video mode HDR10+ and a front camera from 12 MP for high-quality group selfies and live-streaming videos.
Available only in color Space Gray. ROG Phone 6D features Aura lighting RGB on the back, 16 GB of LPDDR5X RAM and up to 256 GB of ROM memory. ROG Phone 6D Ultimate, which comes with AeroActive Cooler 6, features a ROG Vision matrix color display on the back, 16 GB of LPDDR5X RAM and 512 GB of ROM memory.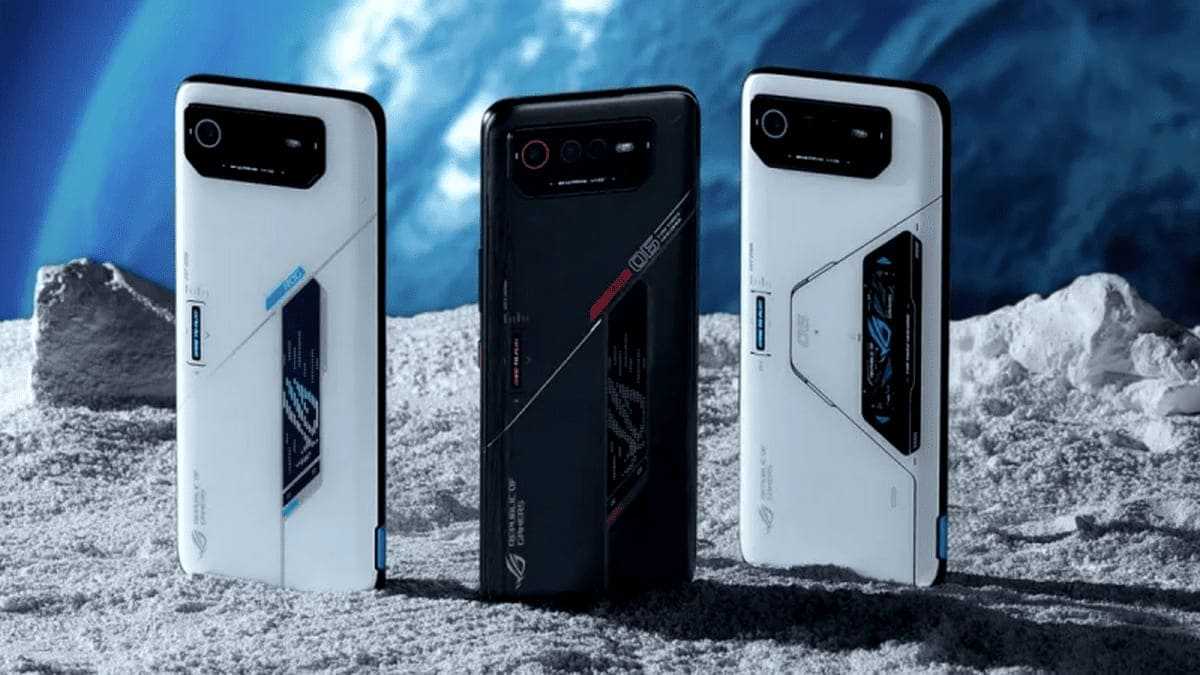 Wide range of accessories
The existing ecosystem of modular and fully compatible accessories allows gamers to optimize their gaming experience on the ROG Phone 6D series. Accessories include AeroActive Cooler 6, ROG Kunai 3 Gamepad, ROG Phone 6 Glass Screen Protector, cover and so on.
The AeroActive Cooler 6 is equipped with a thermoelectric cooling, based on artificial intelligence and a fan that provides more airflow directly to the hot spots of the back cover. The result is a reduction of the surface temperature up to well 25°C. It also adds four additional physical buttons to allow for a console-like control experience.
Availability and prices
Smartphones from Asus are available in pre-order. By selecting the Ultimate version you get in tribute also AeroActive Cooler 6. Actual availability from October are ESHOP, Gold Store and Unieuro: ROG Phone 6D a 1060€ e ROG Phone 6D Ultimate a 1499€.
What do you think of these new smartphones from Asus? Let us know below in the comments. Don't forget to follow us on our Instagram page, on all our other social networks and to stay connected on TechGameWorld.com.