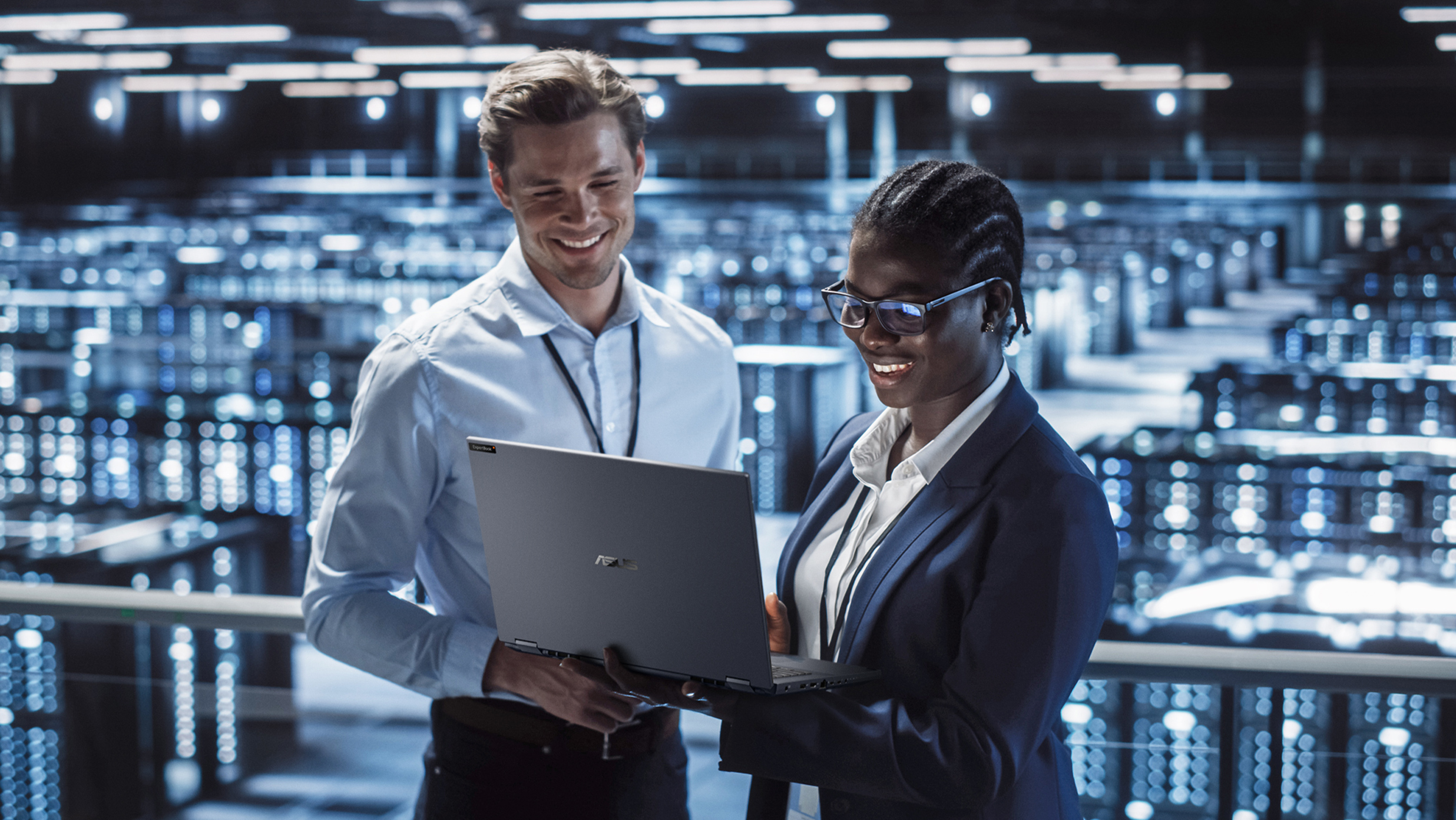 ASUS presents its new range of innovative products for consumers and businesses at IFA 2022
L'ASUS is an IT company, a global technology leader that provides the world's most innovative and intuitive devices, components and solutions to deliver incredible experiences that improve people's lives. With a team of 5,000 in-house R&D experts, ASUS is world-renowned for continually reinventing today's technologies and rethinking them for tomorrow's world, anticipating trends.
In these days, the company presented its products at IFA 2022. Visitors attending theBerlin event can experience live all the latest consumer, commercial and gaming innovations, signed by ASUS (here for more info)ROG and ProArtincluding the innovative Zenbook 17 Fold OLED.
Key points of ASUS presentation at IFA 2022
Suitable for professionals: la workstation mobile ExpertBook B6 Flip it is one of the novelties announced; ExpertBook B5 ed ExpertBook B5 Flip they are designed for business but with style.
Your personal health assistant: the new ASUS VivoWatch 5 Aero offers real-time health data, dual PPG and ECG sensors, GPS, Sp02 and heart rate tracker.
Focus on the latest innovations: ROG Phone serie 6; Zenfone 9; Display OLED ProArt e ZenScreen OLED.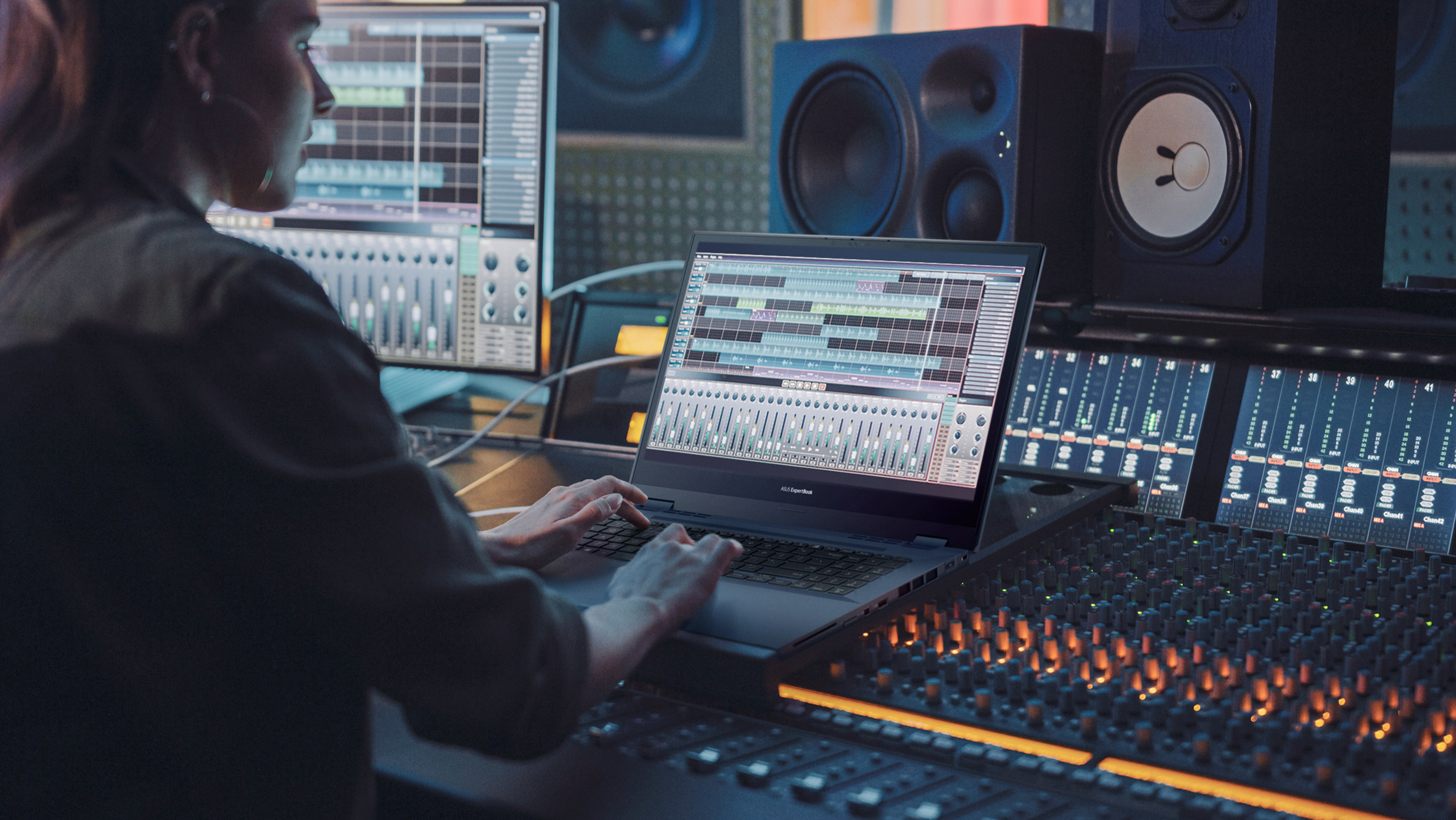 Details on the ASUS product range at IFA 2022
ASUS has unveiled a complete product makeover at the highly anticipated IFA 2022. The renowned trade show takes place in Berlin, Germany, from 2 to 6 September. Give her 10:00 to 18:00 every day. The ASUS booth is located in the Messe Venue, Hall 11.2 (Berlin ExpoCenterCity, Messedamm 22, 14055 Berlin, Germany).
New business notebooks presented at the show include ExpertBook B6 Flipa powerful mobile workstation designed for the heaviest workflows, along with ExpertBook B5 ed ExpertBook B5 Flip. The innovative Zenbook 17 Fold OLED, the availability of which was announced in a special virtual event on media day, will also be available at the booth for a hands-on experience.
All the latest ASUS and ROG innovations will be present, including the latest products: professional monitors ProArt Display OLED PA27DCE, ProArt Display OLED PA32DC; ZenScreen portable monitors OLED MQ13AHZenScreen OLED MQ16AH; the new smartphones of the series Zenfone 9. The public is invited to visit the ASUS booths for a hands-on experience with many other innovations across all product categories, including notebooks, desktops, displays, peripherals, networking, commercial products, motherboards and more.
Specially designed for professionals
ASUS ExpertBook B6 Flip (B6602F) is a mobile workstation that delivers the performance needed by experienced and professional users such as architects, engineers and product designers. With a flip-up touchscreen able to adapt to any activity. Designed to handle the heaviest of workflows, the ExpertBook B6 Flip has a processore Intel Core i9-12950 Hx vPro up to 55 watts of 12th generation. Graphics NVIDIA RTX A2000 professional level and up to 128 GB of memory SO-DIMMx4 type. The advanced thermal design keeps the chipset cool, quietly, even at peak performance.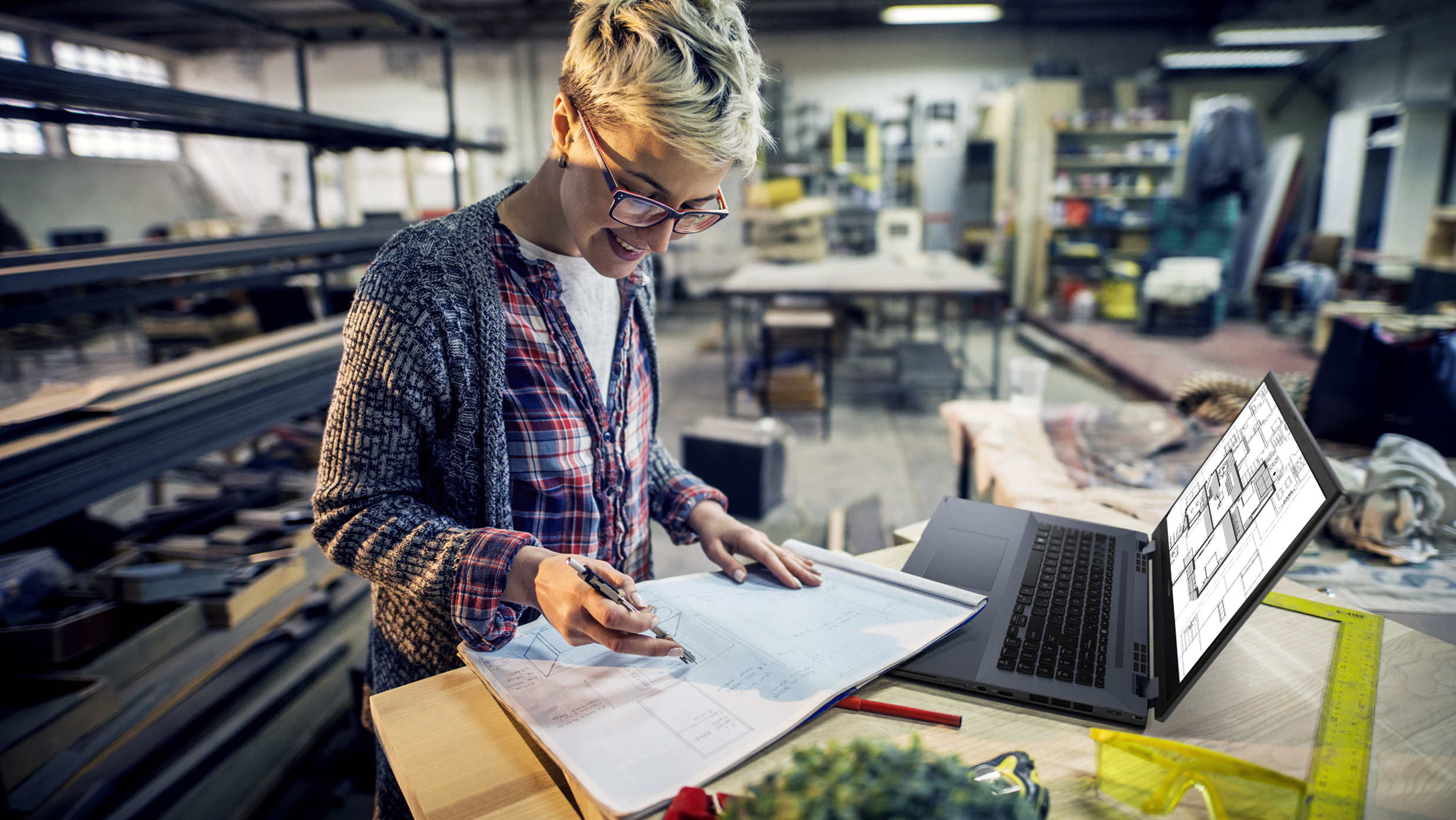 ExpertBook B5
ExpertBook B5 (B5602C) is designed for business needs but with style, by virtue of a minimalist chassis. It is made with maximum precision to make the most of lightness, pushing the limits and reaching only 1.4 kg. This weight makes it the lightest 16-inch notebook manufactured by ASUS.
Plus the optional OLED panel ensures stunning images. This powerful portable control panel on the move is equipped with cutting-edge technology up to Intel vPro con processors Intel Core i7-1270P 12th generation. Dedicated graphics up to Intel Arc A350M. All to make the laptop a powerful partner for the needs of the corporate world.
ExpertBook B5 Flip
To extend the possibility of transforming one's way of working, this powerful mobile powerhouse is also offered in a convertible version. ExpertBook B5 Flip (B5602F) has a touchscreen ruotabile a 360° and an extraordinary one OLED panel for maximum flexibility. It is also the first 16-inch notebook to feature a stylus in the compartment for fast and automatic charging when it is stored in the compartment.
The notebook is designed for demanding travel with incredible all-day battery life and is designed with the same processor and graphics as the traditional clamshell model.
Your personal health assistant
The new ASUS VivoWatch 5 Aero and the first smartband in the world equipped with touch sensors for the health monitoring. The smartband houses dual ECG and PPG sensors that measure pulse transit time, heart rate, blood oxygen, sleep monitoring. In addition, it provides real-time data on your well-being and continuous information on your health. Synchronization with theapp ASUS HealthConnect it allows you to obtain complete information on activities and health in an easy and instant way.
Il Integrated GPS and G-Sensor allow users to practice sports with reliable and accurate measurements, even without using a smartphone. VivoWatch 5 Aero supports 9 different sports modes, including jogging, swimming, cycling, treadmills, dancing, and yoga. In addition, it also includes comprehensive sleep tracking features, which detect sleep stages, heart rate, SpO2 and
breathing modalities, to provide a detailed description of the quality of your rest. The app ASUS HealthAI it also provides personalized suggestions, based on your habits and on more general parameters for health monitoring.
Not just sports
In addition to the functions for managing your well-being, ASUS VivoWatch 5 Aero also ensures the traditional functions typical of a smartwatch, including call and text message notifications, as well as remote activation of the smartphone camera.
Maximum concentration on the latest innovations
Visitors to IFA 2022 can discover the full range of innovative ASUS, ROG and ProArt products across all product categories, including smartphones, notebooks, displays and gaming products. Among the smartphones presented at the event, there is Zenfone 9and ultra-compact 5.9-inch device entrusted to the latest flagship mobile platform Snapdragon 8+ Gen 1. This is the most powerful Zenfone ever produced.
Was completely redesigned to give an elegant and superior quality look. With four new eye-catching colors, a new high-grip tactile texture and IP68 certification. It also has an enormously updated dual camera system thanks to the sensor Sony IMX766 da 50 MP assisted by a new 6-axis hybrid gimbal stabilizer.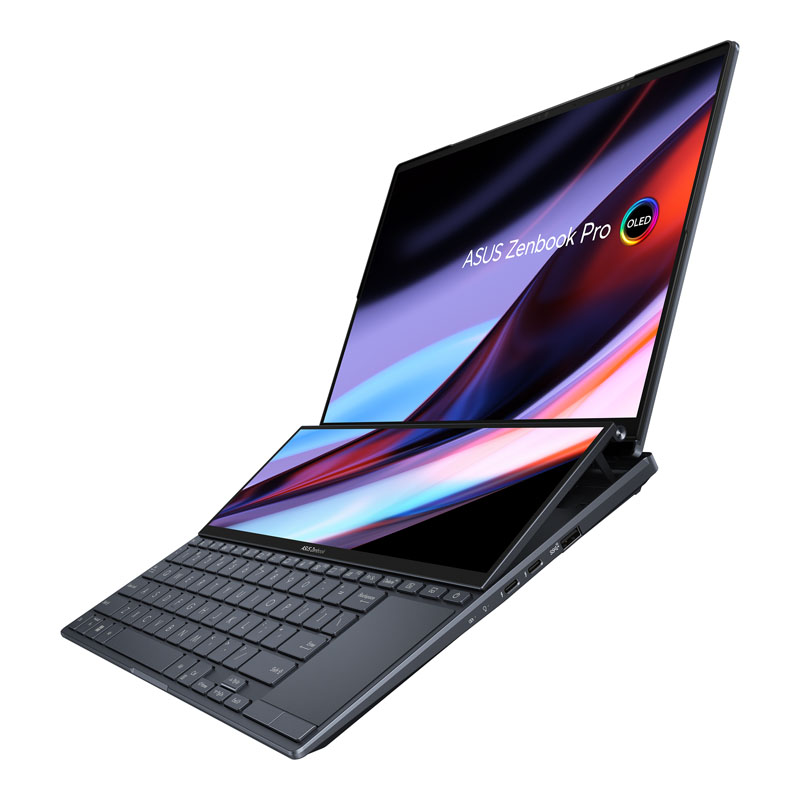 Notebooks for the consumer world
The powerful Zenbook Pro 14 Duo OLED (UX8402) allows creators to maximize their creative powers. Integrate a CPU Intel Core up to the top model i9-12900H of 12th generation and the GPU NVIDIA GeForce RTX 3050 Ti dedicated to creators. Both are cooled for extreme performance, up to a combined TDP of 85 watts, by the technology ASUS IceCool Plus, aided by the innovative AAS Ultra mechanism. This cools the chassis efficiently and also tilts the touchscreen secondario ScreenPad Plus next generation at a comfortable angle for a smooth and immersive viewing experience.
Zenbook S 13 Flip OLED
Zenbook S 13 Flip OLED (UP5302) is a ultralight 13.3-inch premium convertible notebook designed for demanding users with a busy lifestyle. Zenbook S 13 Flip OLED's versatile 360 ​​° ErgoLift hinge allows users to work or play in any mode they choose: notebook, tablet, tilted and anything in between. The new design unibody moderno, sleek and compact, it is made of premium quality magnesium-aluminum alloy and finished in one of two new colors. Ensures lightness (only 1.1 kg) and reduced thickness (14,9 mm) for effortless portability. The processor Intel Core i7 up to the 12th generation offers the performance to handle any business with ease.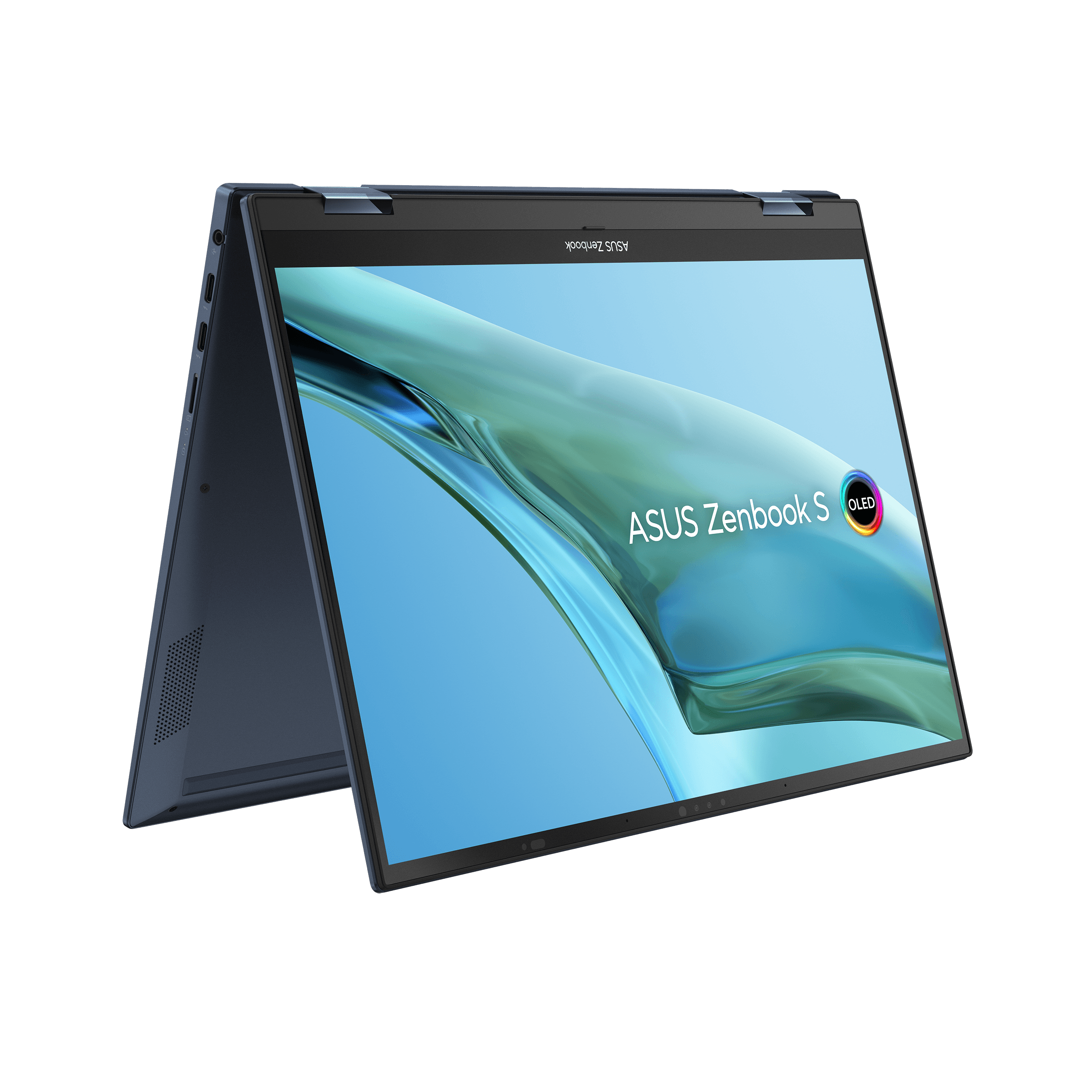 Zenbook Pro 16X OLED
Powered by 12th Generation Intel Core processors and NVIDIA GeForce RTX 3060 GPU, Zenbook Pro 16X OLED (UX7602) delivers extreme mobile performance and is packed with innovations to maximize productivity on the go. The mechanism AAS Ultra it automatically lifts and tilts the keyboard to ensure a comfortable typing angle and also improves overall system cooling, allowing more hot air to dissipate.
The intelligent lighting system RGB white for each key allows intelligent interactivity features, no shortage ASUS Dial and the enlarged touchpad with haptic feedback ensures click comfort in all conditions.
Vivobook Pro 16X OLED
The high-performance notebook for creators Vivobook Pro 16X OLED (N7601) is entrusted to the processor Intel Core i9-12900H of 12th generation and at GPU per notebook NVIDIA GeForce RTX 3070 Ti. With thermal technology IceCool Pro for sustained performance in any area. It is available with display OLED HDR 16:10 a 120 Hz with 3.2K resolution or display OLED HDR 16:10 4K a 60 Hz with a 90.3% screen-to-body ratio.
Creator-centric features include the innovative ASUS DialPad and a full set of high-speed I / O ports including the card reader MicroSD Express 7.1 and Thunderbolt.
Many new monitors presented by ASUS at IFS 2022
Il ProArt Display OLED PA27DCE is a 26.9-inch 4K (3,840 x 2,160 pixels) OLED monitor with 350 nits peak brightness, true 10-bit colors and 99% DCI-P3 gamut, 99% Adobe RGB and 100% sRGB. Calibration technology ASUS ProArt ensures maximum color accuracy for professional users, while also allowing you to save custom hardware-level color profiles directly to your monitor.

ProArt Display OLED PA32DC
ProArt Display OLED PA32DC has panel OLED HDR 4K (3,840 × 2,160 pixels) 31.5-inch RGB type and 99% DCI-P3 color gamut. It is the world's first OLED monitor with automatic calibration, which uses a built-in colorimeter and ASUS automatic calibration to support ASUS ProArt Calibration software. It also supports Calman and Light Illusion ColourSpace CMS professional hardware calibration systems.
The monitor includes two options for the table stand to ensure total versatility to adapt to any scenario or work configuration, together with an elegant metal handle for easy transport.
ZenScreen OLED MQ13AH
ZenScreen OLED MQ13AH it's a 13.3 inch FHD OLED portable monitor (1,920 × 1,080 pixels) with a 100% DCI-P3 color gamut and Delta E <2 color difference. Delivers impressively deep blacks, high brightness, and a response time of just 1ms for performance HDR surprising. L'ASUS Smart Case and the already integrated tripod mount allow maximum flexibility in the choice of …2.>