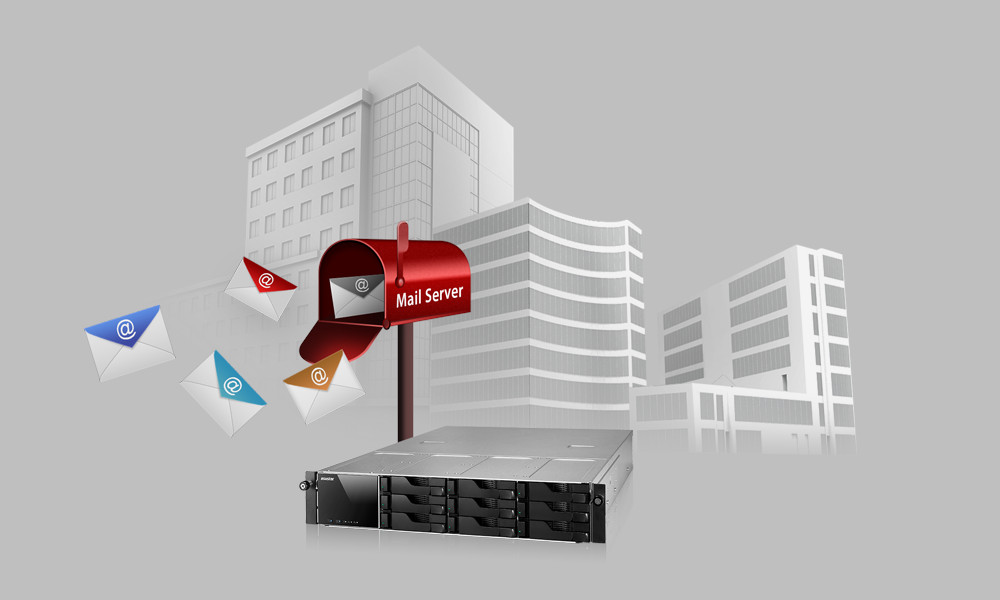 With the new features of ASUSTOR NAS, configuring and managing your own Mail Server becomes within everyone's reach
astorwhose name comes from the combination of "ASUS" and "Storage" was founded in 2011 through a direct investment of ASUSTeK Computer Inc. (click here for more info on the company). Today it is one of the most important and innovative manufacturers of NAS and video surveillance solutions. The company is also dedicated to the development and integration of its firmware, hardware and applications. One of ASUSTOR's main goals is to ensure an unparalleled user experience and offer the most complete range of network storage solutions possible.
New features for ASUSTOR NAS
As already mentioned, ASUSTOR is one of the most important and innovative NAS manufacturers from 2011 to today. The company is continuing to expand the capabilities of its NAS range. In fact, with the latest updates, they are now able to satisfy an ever wider range of needs. Below we will see in detail the latest functionality implemented, among the most important, which concerns the configuration and management of your Mail server.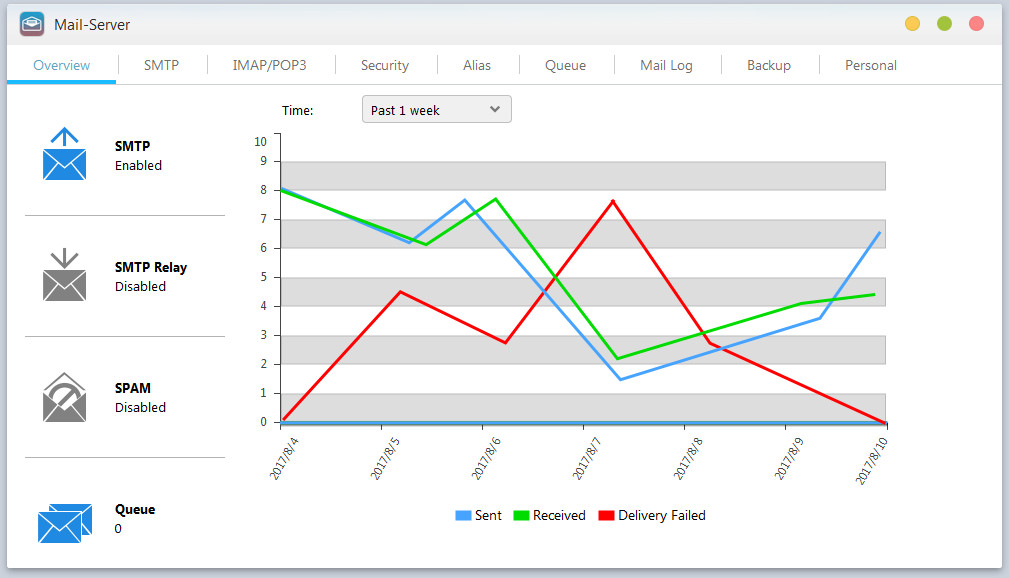 ASUSTOR NAS for configuring and managing your own Mail Server
Being able to have a Own mail server offers several advantages. But the complexity of its implementation, together with the need to find suitable hardware, able to remain active 24/7, often pushes to rely on the infrastructures of Internet providers. This unfortunately forces you to incur additional costs, giving up flexibility. THE NAS Asustorthanks to some new features, however, today represent a solution that makes the implementation and management of a Mail Server self-managed a simple and safe activity.
Details
Among the new services that ASUSTOR NAS offer today, one of the most appreciated is certainly the possibility of host a Mail Server. This, it is capable of manage an unlimited number of users without the need to incur additional licensing costs. In addition, it allows, among other things, to download several mailboxes on a single account. All this using your own server to manage inbound and outbound mail. Furthermore, it allows you to easily consult the logs to verify the delivery of the mails to the recipients' servers and, finally, to prevent the mails within your domain from passing through external servers, unnecessarily occupying bandwidth. Despite the advantages that managing a mail server self-managed guarantees, people often prefer to use "a different path". In fact, the complexity of the initial configuration and the need to have a hardware capable of ensuring high reliability and to remain active 24/7, has often made us prefer the possibility of relying on the infrastructures of the providers. But now, with the NAS ASUSTOR it is possible to easily overcome these difficulties.
Simplicity and speed
The activation of the service is really immediate: in fact, all you need to do is click on App Central From the NAS management interface, search for theApp Mail Server e install it. To facilitate the installation procedure, ASUSTOR has created aspecial guide which explains step by step everything you need to do to configure your network. In addition to initializing the service and customizing it to suit your needs, as well as how to configure Thunderbird and Outlook to send and receive your emails. To avoid abuses and guarantee the possibility of always having the system status under control, Mail Server provides administrators with a particularly simple and intuitive interface. This, for example, allows you to manage the size of individual accounts e-mail. Or, to view information on the status of outgoing emails and check in real time that there is no waste of bandwidth resources.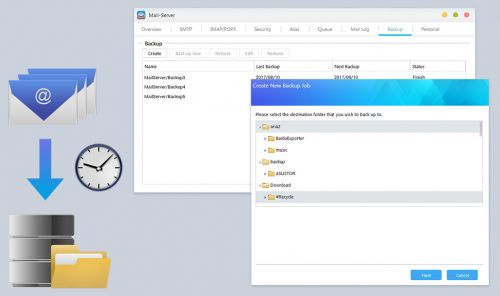 Scheduled backups for data security with NAS ASUSTOR Mail server
In addition, system administrators can configure scheduled backups of all Mail Server configuration files and all user emails. In this way, in case of emergency, it can be quickly restored. Finally, it is worth noting the availability of an integrated antivirus function, an antispam filter that allows users to protect themselves from malware and unwanted emails. For more information on ASUSTOR Mail Server click here.
And you? What do you think of these new ones ASUSTOR NAS functionality for managing your mail server ? Let us know with a comment and stay tuned to TechGameWorld.com for more news and reviews from the world of technology (and more!).
The ASUSTOR NAS article: Quick and Easy Mail Server Management comes from TechGameWorld.com.