The final opinion on Babbel is very positive. Even if you start from a very poor language base, this app can work wonders
There is no doubt that today foreign languages ​​have acquired an important weight in the context of individual training. Currently either you learn to speak a foreign language or in all probability you will see many doors closed in your face. It is valid not only in the world of work, but also in relationships with other people, especially for those who love to travel around the world.
At this point the question arises: how can technology meet this need? Fortunately, there are realities such as Chat which, thanks to the specific application for smartphones and mobile devices, are able to remedy this lack. Having tried it we can say that Babbel proved to be a very useful helper for learning foreign languages.
How this language learning app works
Today the word "smart" is used and abused all the time, but it is a term that fits perfectly with an application like Babbel. It is really simple, in fact, to start speaking foreign languages ​​with the app in question, that is downloadable on all mobile devices including iOS ones. This application manages to condense in a few hours the skills normally acquired in months of courses. The lessons offered by this software are very fast, but not ineffective for this. Let's say that, based on my personal experience, the app points straight to the point, in the sense that it offers lessons and exercises that are very practical and concrete oriented.
In summary, everything you will learn from Babbel will be useful in the real world and during your experiences. For example when you order a dish at the restaurant, when you introduce yourself, or when you need to organize a vacation. Using this application is not complex at all. The first step is the selection of your starting level, followed by the choice of a topic or topic (for example, English for medical professionals). Then we proceed with the development of the lessons and exercises, including the indispensable reviews.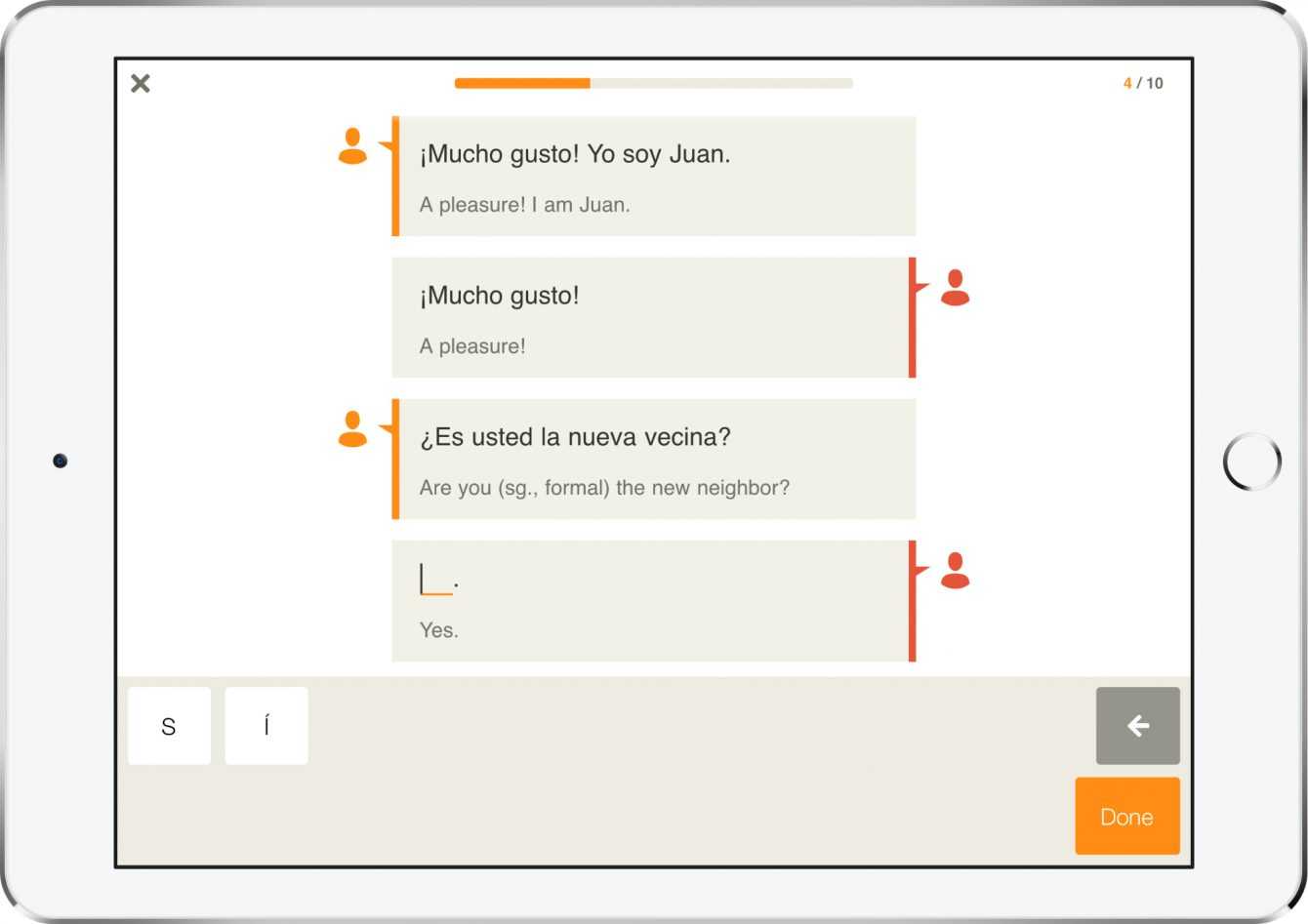 The strengths of Babbel's application
First, as we have already anticipated, it is a very practical app: the theory exists, but it has the merit of focusing above all on concrete things. In addition, it touches every sphere of foreign language learning, from pronunciation to vocabulary and writing. Let's not forget that it has a fairly negligible cost, when compared with the skills that we can acquire thanks to its options. In addition, this app, like many others now, works perfectly even offline: just download the lessons so you can practice without an internet connection. And if we're not convinced, we can anyway try Babbel for free for the first month, so as to understand if it really meets our needs.
Are there any other benefits? We loved it graphics accurate but easy to navigate, never heavy. I would then like to return to the teaching aspect, which obviously represents the beating heart of this app and which manages to give skills tailored to our starting level and our goals. Finally, the application is suitable for everyone and there are many languages ​​available besides Italian: English, German, Spanish, French, Portuguese, Swedish, Turkish, Dutch, Polish, Indonesian, Norwegian, Danish and Russian.
The final opinion on Babbel is very positive. Even if you start from a very poor linguistic base, in a few lessons this app allows you to make a tangible and concrete leap forward.