Welcome to TechGameWorld.com, in this buying guide we will discover the best ATX houses to buy, sorted by different price ranges
The case is undoubtedly one of the fundamental components for our PC. It represents the "home" of our members, and just as such, it plays a fundamental role in various aspects, which we will try to clarify today once and for all. Specifically, today we face the buying guide for the best ATX case category.
So, sooner or later we all found ourselves at least once faced with a dilemma: "Which case do I get for my pc?". Looking at the various producers, the proposal is really wide and varied, basically you just need to find the one you like best, in relation to the budget, but also the one that most of all manages to represent the right choice for our components.
This is where we at TechGameWorld.com come into play. We have compiled this first guide of three overall, where we are going to deal with form-factor cases ( micro-ATX, tower e full tower). In this guide we will focus on the houses PC ATX, divided by price ranges (plus a final treat).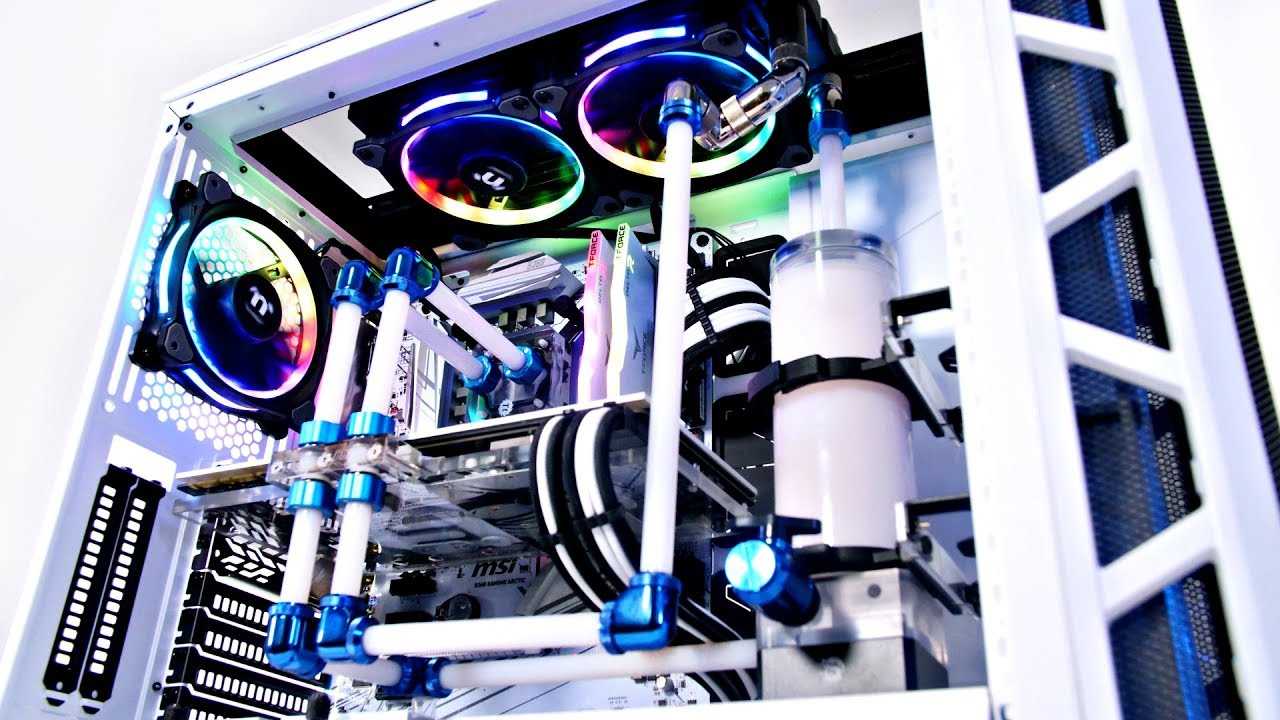 Best ATX Houses to Buy | What parameters do I take into consideration?
In general, the purchase of the case is evaluated based on the type of configuration we intend to carry out. In fact, there are various sizes of the case, and above all of the space available to house our components. If we decide to create a custom loop for example, we should adopt a case that allows the housing of fairly bulky components such as tanks and radiators. Conversely if we want to make a build with mini ITX motherboards, we could adopt for smaller size.
Also remember to evaluate the support in terms of fans, heatsink and radiator. Each case, on the manufacturer's website, indicates how many fans it can install, and above all up to what size it supports in terms of radiators, and the height of the air cooler.
Finally, excluding design as an absolutely personal parameter, we have to evaluate the quality in terms of materials and dissipation. The case has a passive, but at the same time active, role in providing the right directional channel to those responsible for dissipation (the fans). A good case certainly allows good air flow. Thanks to numerous ventilation grids strategically placed, and above all, protected by dust filters to limit damage to our PC and facilitate cleaning itself. Finally, we can consider the quality of the materials as a key point for the choice of the same, and the possibilities in terms of interior modifications.
To conclude, we have one of the most important elements to evaluate, which is the wiring. A good case allows you to make a good one too cable management, with strategic cable housing systems, and slots to facilitate the same. But we will see in detail what the market offers by price range.
Best ATX Houses to Buy | Low and mid-range
In this price range, roughly between 50 and 90 euros, you have to go down to a few compromise, especially if you keep around the minimum threshold. Certainly i materials make a difference, the sheet metal with which the skeleton of the case is made non will be of excellent workmanship and many times even definitely thin even compromising its shape if we are not careful in handling it.
In addition to the materials, another aspect that unfortunately we have to sacrifice is theairflow. We know how important the latter is in our systems to keep them fresh as much as possible by extending the life of internal components, but sometimes you have to make some sacrifices in front of the budget.
Homes over 50 euros
MSI MAG VAMPIRIC 010
One of the first branded houses MSI that enters this slice of the market on tiptoe trying to win over its fans even when it comes to the world of homes. This model comes with a pre-installed 120mm rear RGB fan. It's surely entry level, unfortunately not equipped with a mesh front as it is equipped with an RGB LED strip but the sides of the front are well ventilated and allow a good intake of fresh air. Another positive note, the PSU cover that makes the build very clean aesthetically.
Marsgaming MC8
Case that presents a particularity in the RGB field, is equipped with a 120mm rear fan RGB addressable, as well as the RGB led strip that runs along the front panel. This case also comes with PSU covers and the side panel is made of tempered glass. The only negative note, the non-mesh front, which prevents the case from having an optimal airflow.
Going up in price, touching the budget limit for this range, it seems to us that we have totally different houses compared to those seen above. In fact, the construction materials improve (less plasticky) and the airflow benefits.
Homes approaching the maximum budget
Corsair 275R Airflow
Excellent case given the perforated front that allows excellent heat circulation. They are included 3 non-RGB fans, tempered glass side panel and PSU cover to hide cables. The materials are excellent and allows the installation of an AIO quite comfortably.
NZXT H510
NZXT is famous for its sober and elegant lines. This case embodies its essence, offering a proposal in contrast to the spacecraft of recent times. Quality product despite the closed front and the tempered glass, the only drawback, if you want to install an AIO in the TOP section, we have only one choice, that of mounting a 120mm. Supplied with the case are present two 120mm non-RGB fans.
Cooler Master MasterBox TD500 Mesh
Excellent solution produced by Cooler Master, a leading company in the construction of houses. This is the perfect case for value for money, as it combines the aesthetic side with the practical side. It has a mesh front, PSU cover, 3 ARGB fans included and tempered glass. It also gives the possibility to mount liquid systems, even custom with radiators up to 360mm.
Best ATX Houses to Buy | Medium / medium-high range
In this price range, approximately between 100 and 200 euros, i materials chosen, the fans that we find installed, the cure in details, the type of doors of the I/O shield as the type-C, i filters anti dust and airflow are all aspects that come taken care of more. From this range on, it is also possible to install the custom liquid system with ease.
Corsair 4000D
A case that certainly needs no introduction, to be chosen for its own enviable price quality, and the possibilities in terms of Air-Flow. Everything you need to know about this case can be found in the dedicated review.
Be Quiet Pure Base 500DX
Elegant and functional, it is a choice aimed at quality. A best buy for those who love design. Also of this case you can find our review here.
Lian-Li Torre E-ATX LANCOOL II Mesh RGB
Particular houses of Lian-Li. It has a particular opening system that simplifies the work for cable management. It is equipped with 3 included RGB fans and has a mesh front. Lian-Li is synonymous with quality and the materials used for this case are proof of this.
Asus TUF-GT501
Solid case, badly designed, equipped with 3 RGB fans 120mm and a 140mm non-RGB fan, cover PSU, dust filters and enough space to install anything.
Best ATX Houses to Buy | High end
Between 200 and 400 euros we are in a completely different category, everything is taken "to the extreme", the details are king and can make you choose one house over the other. For example, there are houses that allow the installation of the video card vertically, and much more.
Other houses have pump installation support for ours liquid plant, some cases have pro controllers which are usually sold separately. In short, when you buy this type of case, you know you are buying only that, without having to buy fan controllers and RGB fans separately.
Corsair Crystal Series 680X RGB
Particular case, with two separate compartments for components and power supply. Modern design, with 4 fans included, 3 of which A-RGB, in addition it has the particularity of being able to install the video card vertically. Dissipative quality is certainly assured.
ASUS FIGHT Strix Helios RGB
Houses with a sober character but with that "tamarro" touch that gives it a not indifferent character, completely in metal and glass, with an important specific weight. There are included 4 non-RGB 140mm fans. This case also has the option of installing the video card and PSU cover vertically. Its peculiarity are the two handles that allow you to move the case easily given its weight. Equipped with dust filters.
COUGAR Gaming Conquer
Particular case, only suitable for totally liquid systems. Only in this way can this case express its full potential.
Conclusions
The choice of case it is purely personal. There are houses from the lines sober like the NZXT or those more "tamarri " and aggressive like i Cougar, suitable only for the liquid system, or the middle ways proposed by Corsair e Cooler Master, with some branded exploits Asus. The case is that component that we will change very little within our configuration and maybe we grow fond of it, given its choice dictated by the personal taste of each of us.
This ATX PC Case Guide will be updated very often to always bring you the best products, if a new case hits the market, we will be ready to tell you about it, and if noteworthy, we will add it to this guide. Let us know in the comments which houses you have, if you have one of these houses and your experience. Now we leave you with a very special case.
Curiosity
Out of this guide we leave you a very particular product. It is part of this guide on the best ATX cases to buy, given the standard format (tower), but its peculiarity lies in the fact that in this case it is possible to install two different builds, the primary ATX and the secondary mini-ITX (format which we will cover in a future guide). This is the Cougar Gemini X.
At the end of this article, we advise you to stay tuned to our buying guides, to stay up to date.