Best low cost flight sites, a phrase that could raise more questions than answers: that's why I decided to write this guide! After reading it, I'm sure you will be able to fly and save money
Nowadays, flying is the safest, cheapest and most comfortable way to get around. Whether you decide to do it for work, leisure or urgency, the important thing is that you can fly while saving money! Here then is the best low cost flight sites.
In this guide I will point out the best flight sites for convenience, savings and ease of use. If you are ready, fasten your seat belts, turn off your electronic devices (maybe avoid this) and make yourself comfortable. There guide to flying (almost) for free is about to begin. I wish you a good journey within the pages of TechGameWorld.com.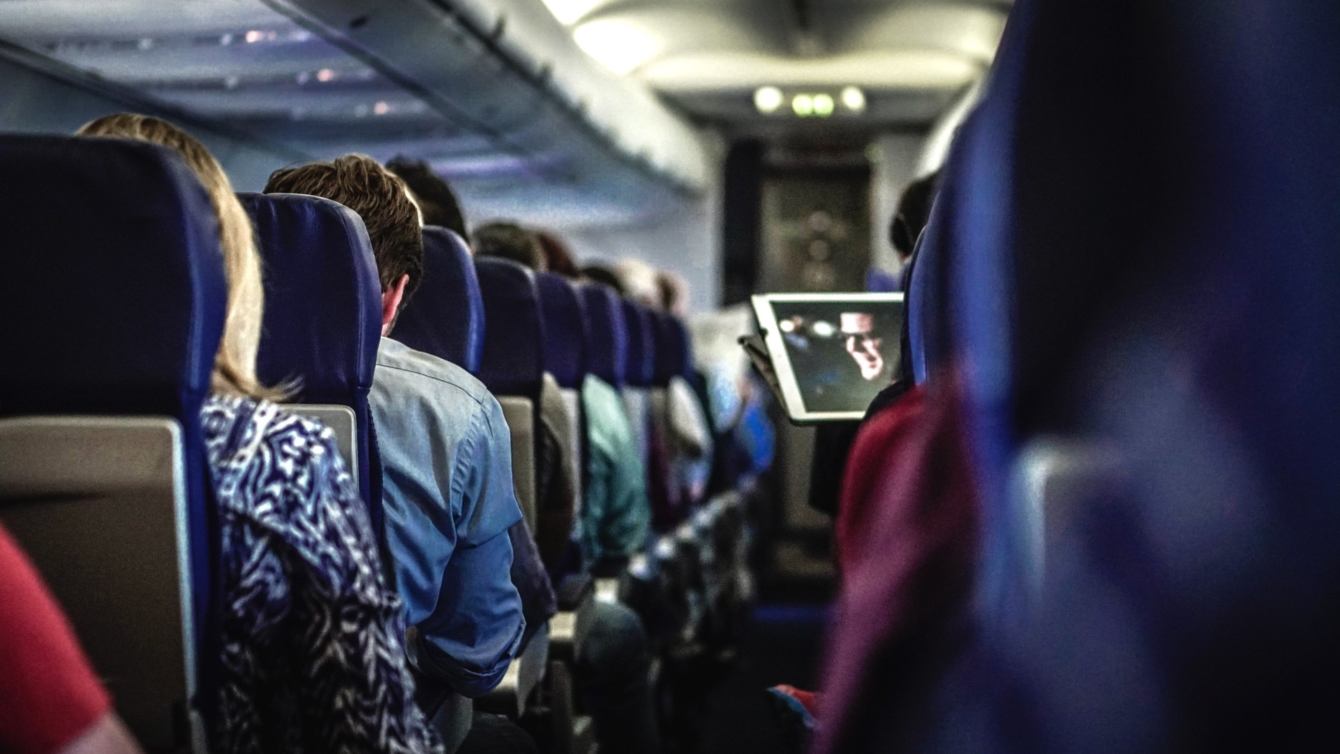 How to fly while saving, some general advice!
Before seeing the real list of the best sites to fly on a budget, it is good to know a few things. Many sites they leave aside additional expenses in the first phase of the research. So be careful not to fall into the trap of the first impression. Fortunately, for every "unpleasant" information we find a more amusing one. In fact, it could happen that you are the only passenger on a flight! In short, save by flying and travel like nabobs.
Another aspect to keep under close observation is certainly the possibility of having good traceability of your economic movements. The ability to use PayPal as a payment method certainly adds a good dose of peace of mind.
A valuable piece of advice is also to carry out your research in unknown mode. This way your searches will not be at the mercy of all aggregation and data collection sites. By doing so you could save a few hundred euros per flight.
Best low cost flight sites: let's find out the ranking!
Then which are the best low cost flight sites and how can you fly cheaply? Keep reading our guide and you will no longer have doubts about how to do it!
The first of the best low cost flight sites that I want to recommend is Skyscanner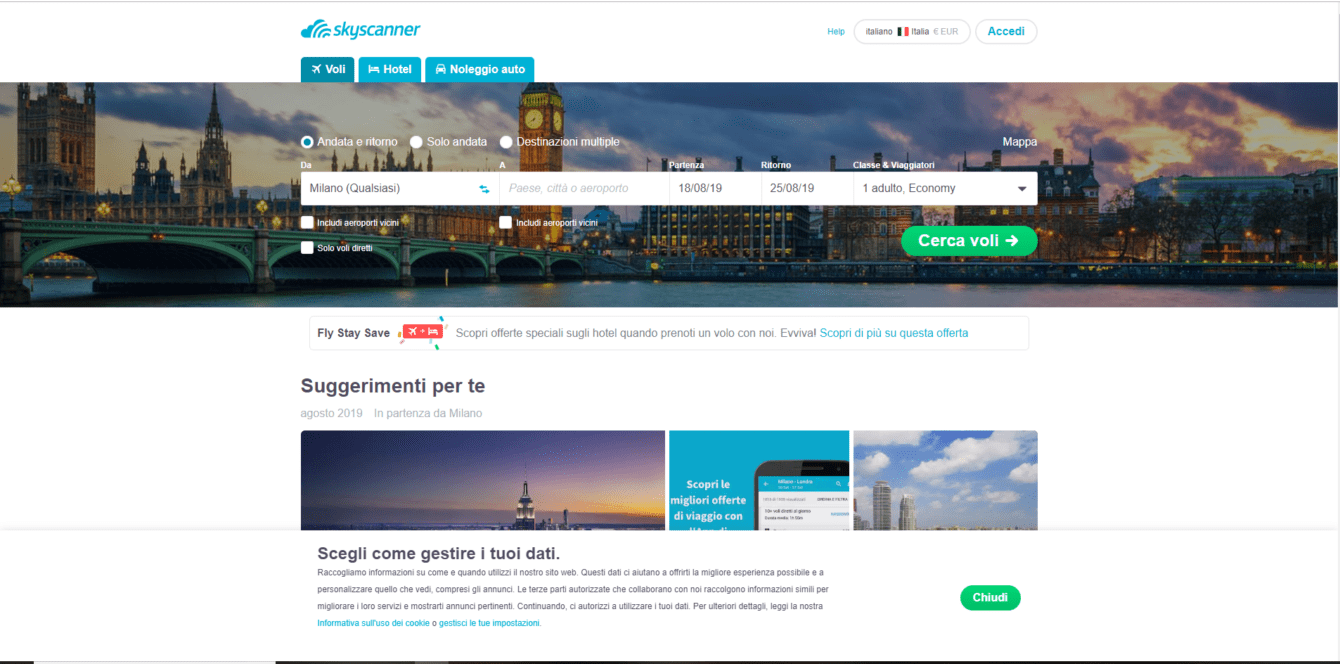 This low cost flights site It can be considered one of the best currently available on the net. In fact, just enter the departure and arrival airports, the dates for the same criteria and you can see the cheapest flights.
What's great about this site is that it is not aimed at selling but simply at information. Once you have found the flight that is of interest to you, you will be redirected to the flight company page.
In addition to being able to provide you with an infinite number of choices for your travels in seconds, you will have the ability to give a look at the hotels in your destination. If that's not enough you can use this site for book the perfect car at the best price for your vacation.
In short, Skyscanner is a fast, intuitive and complete site.
The second of the best low cost flight sites is: Momondo
Momondo is a great site for anyone who wants to fly cheap. Easy, intuitive and with interesting graphics.
One thing to know about this site is that it turns out part of the Booking group, a site well known by travelers looking for holidays and trips with the best offers!
Thanks to countless filters, finding the flight that best suits your needs will be a breeze. You will also find very convenient the function that suggests flights even on dates slightly different from those selected. This way, you will find the best price for the destination you have chosen, perhaps by postponing the departure or return for a couple of days.
Also on this site you can fly cheaply, choose whether to add hotels or cars to your package all with just a few clicks.
The third of the best low cost flight sites is: BudgetAir
As is easy to guess from the title, even from this site it is easy book your flight by spending as little as possible. BudgetAir as for the other sites seen so far, the rule is to fly a lot and spend little.
On this site, thanks to the intuitive and colorful interface, you can book flights, cars, hotels and even transfers. In short, with just one site you can fly low cost but also book accommodation and transport.
The strength of this site is certainly the ability to compare, in a single portal, more than 900 airlines and over 9000 destinations.
The fourth of the best low cost flight sites is: Omio!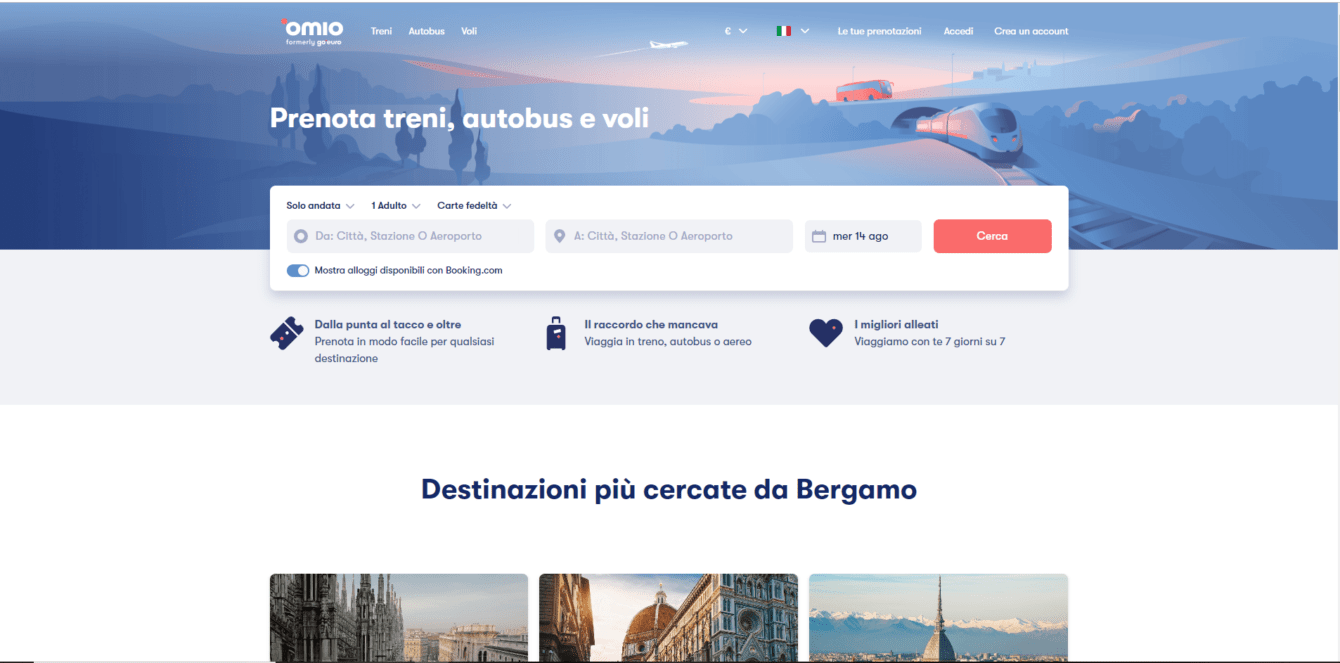 On this site, as is obvious, you can find the most interesting low cost flights at the lowest prices. But the value of Omio is the possibility of compare multiple means of transport to find the way to travel at the best price.
On this site you will find the most convenient low cost flights as said but, the best part will be that you will have the opportunity to book directly from the site without being redirected to third party sites. No invasive ads or pop-ups whatsoever.
As for the other sites, just enter the destination, date and number of passengers to start a complete search that will lead you to the best flight (and not only) guaranteed.
Omio, in addition to booking, accompanies the traveler in his travels. If there will be delays, cancellations or similar the site, by email or through the app, will notify you in real time.
The fifth of the best low cost flight sites is: Volagratis
Flying while saving on air tickets will be child's play with Bravofly. This site allows you to book your low cost flight with maximum customization. You can in fact take advantage of all the filters, made by the site at your disposal, for choose how to save.
Making a stopover, departing from this or that airport, traveling in a luxury or economy class will be child's play.
The site in question is able to compare thousands of solutions to find the best one. Obviously, also in this case, as well as on the fly you can add (if you want) a hotel and car rental to move comfortably once you arrive at the destination you have chosen. You will also have the opportunity to do a "cumulative" flight and hotel search in one fell swoop. In short words, we are facing one of the best sites to fly on a budget.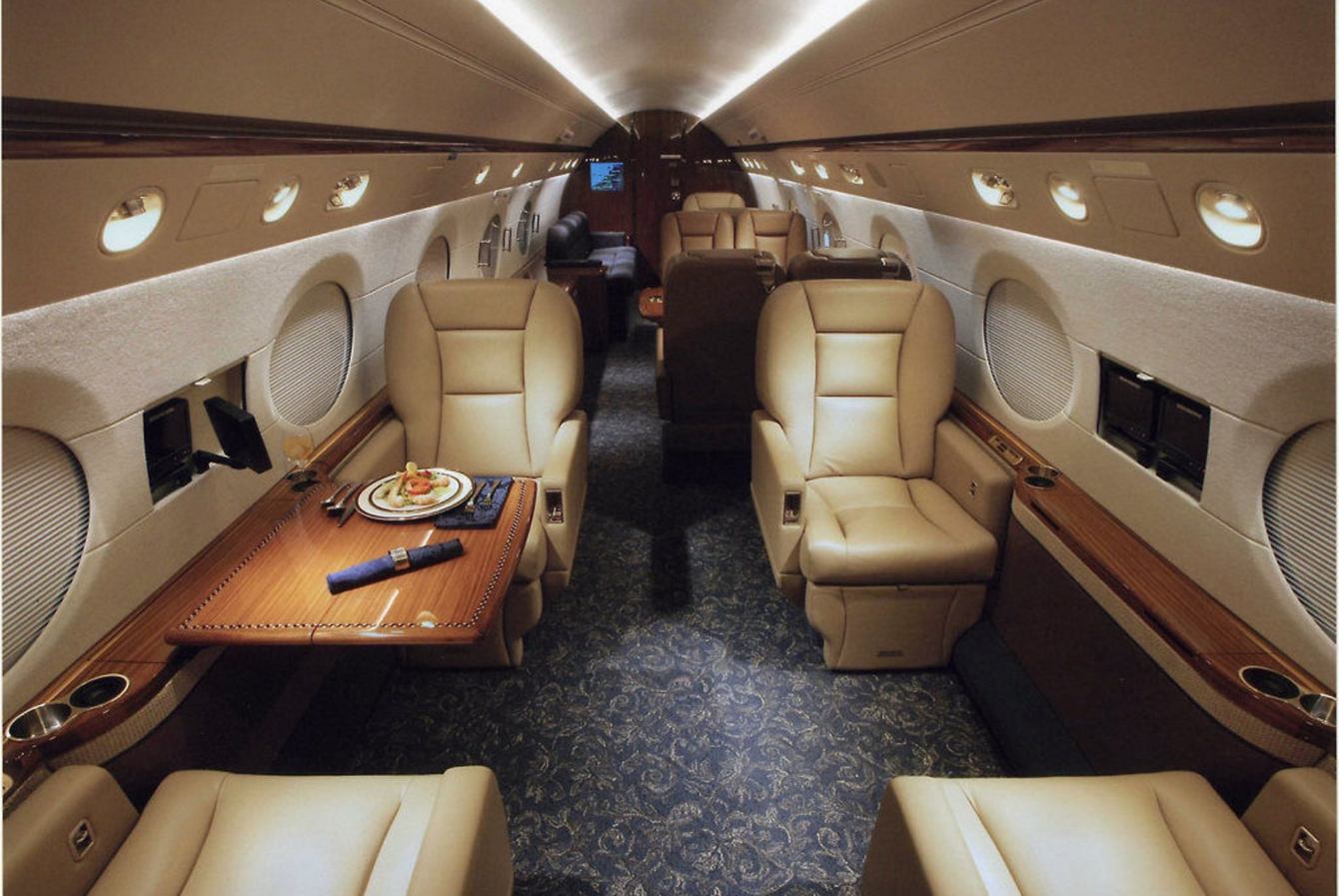 Flying while saving: here are some other little tips
Before leaving you and giving you an appointment next month with other sites to fly cheaply, I want to give you some other tips for flying low cost.
Many sites, as mentioned above, take advantage of cookie and search data to raise flight prices. So, in addition to browsing incognito, I recommend that you delete your browsing data. Another useful tip would be to use a VPN for the return trip. It might seem absurd to you but now I'll explain the reason for this choice.
As it is legitimate to think if a traveler leaves for a destination, let's take Milan as an example, and want to travel to London to visit Tower Bridge, always as an example of course, will have to return sooner or later. Don't be surprised if the return flight will cost significantly more than the outward flight!
As mentioned, the algorithms that manage flight prices consider this aspect very strongly. One solution could be that of take advantage of a VPN. This way you can book a one-way trip to London and, for the return trip, make the flight site believe that you are in London and then book a flight that will be for you back but for the site it will be outbound.
Using this little trick you can save on your return flight.
Another useful tip is, of course (if possible), book well in advance. Airlines have a great interest in filling their vehicles. A half-empty plane consumes the same fuel as a full one, but the profit is halved without passengers.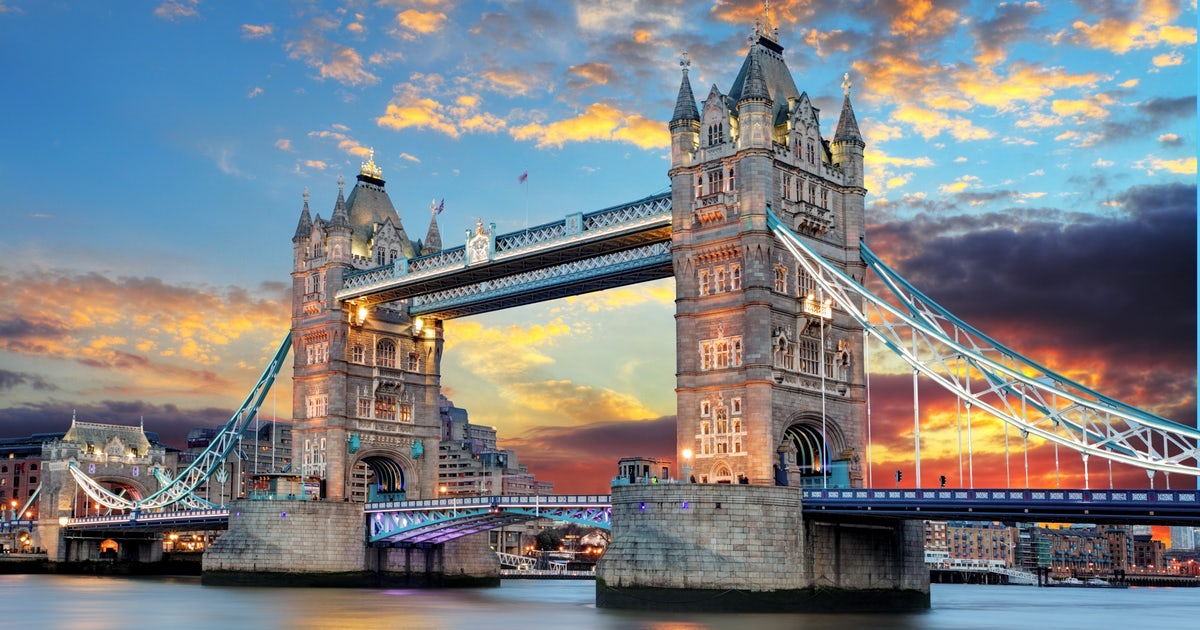 Before saying goodbye, the recap of the best low cost flight sites
See you on the next flight!
These were our recommendations best sites of low cost cheap flights. Stay on the TechGameWorld.com pages to stay updated on technology and more!