Let's see in this guide which are the best on-ear and over-ear bluetooth headphones on the market, and which ones to choose based on price and functionality
With the headphone jack present in fewer and fewer smartphones, a good pair of bluetooth headphones it is now a fairly obligatory purchase. In addition to true wireless headphones (such as Airpods or Galaxy Buds), it is therefore important to choose On-Ear or Over-Ear headphones, much more comfortable for prolonged listening and capable of offering much better audio quality.
What factors to consider when choosing headphones
Let's start by defining the difference between On-Ear and Over-Ear headphones. The former, as the name implies, rest on the ears, and therefore provide a less passive sound insulation, as well as being potentially uncomfortable for some. For those who are comfortable, the On-Ear have the enormous advantage of do not make your ears warm, resulting in summer much more suitable for prolonged use.
The Over-Ear are those with the widest pavilions, which envelop hence the whole ear. These headphones are much more comfortable, and have excellent passive sound insulation (the one due only to wearing the headset). The drivers are also often larger, and the sound quality, while not directly related, is often better (also because there is no need to boost the bass to compensate for the lack of isolation). As already written, however, they can become quite annoying in the summer, or in any case when it is hot, after a fairly prolonged use.
The choice between these two types of headphones is therefore quite enough subjective, and our advice is to go to some store and try them out for yourself. It must be said, however, that being undoubtedly better for noise reduction, now a very important factor for most users, there are many more models of Over-Ear headphones to choose from. The other factors to consider are: battery life, sound quality, e active sound insulation (or active noise reduction). For those who travel a lot in trains / buses or planes, investing in a model with better active noise reduction will be absolutely worth it, while for a purely home use a basic noise reduction will also suffice.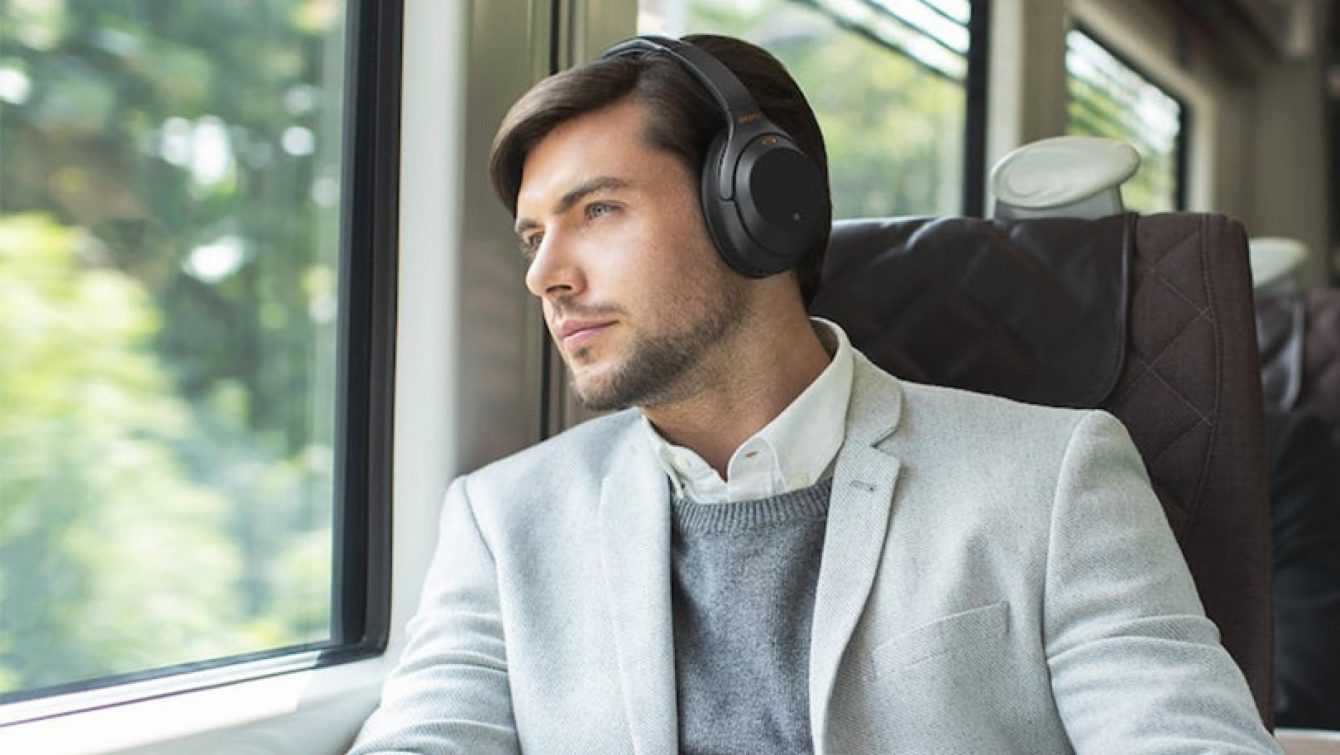 Sony WH-1000XM3 – Migliori cuffie bluetooth Over-Ear
With excellent sound quality, battery life, design, active noise reduction, and feature set, the WH-1000XM3 are definitely one of the best models of Over-Ear bluetooth headphones you can buy. These headphones also feature a jack for wired use, a USB Type C port for charging, and NFC support for quick pairing. Costing just under 300 euros, they compete in that price range with the Bose Noise Canceling Headphones 700, which surpass however in autonomy, sound quality, and active noise reduction.
Bose Noise Cancelling Headphones 700 – Migliori cuffie bluetooth Over-Ear
As already written, these headphones are in the same price range as the WH-1000XM3, better in many aspects, but for those who prefer design, or sound stamp by Bose, this model remains a great buy.
Bowers & Wilkins PX7 Wireless Headphones – Migliori cuffie bluetooth Over-Ear
Overcoming the quite prohibitive price, the Bowers & Wilkins PX7s ensure the excellent audio quality that is expected from the English company. In addition to excellent active noise cancellation, these headphones support bothaptX Adaptive for improved connection stability and latency, both theaptX HD for 24-bit high-quality streaming.
Sony WH-CH700N – Migliori cuffie bluetooth Over-Ear
For those looking for a pair of bluetooth headphones for around $ 100, Sony's WH-CH700N are among the best models you can buy. In fact, they offer excellent autonomy (about 35 hours), good active noise cancellation, although obviously not at the level of that of more expensive headphones, and good audio quality. The feature set is great too, with NFC for quick pairing, cable support, and the like Sony's proprietary optimizations to improve the audio quality.
Marshall Mid ANC Wireless – Migliori cuffie bluetooth On-Ear
At just under 200 euros, Marshall's Mid ANCs offer good audio quality, with deep and powerful bass, but at the price of less than excellent battery life (17 hours). The active noise cancellation, which being an On-Ear is not assisted by the passive one of the pavilions, is not very good, but it will be just fine for listening at home.
JBL LIVE 400BT – Migliori cuffie bluetooth On-Ear
This model is cheaper than the Marshalls, at a price of just over 100 euros. Battery life is excellent (over 30 hours), and a full charge will take less than two hours. These headphones they do not support active noise reduction, and are therefore absolutely not recommended for use in bus / plane or other noisy environments.
AKG N60NC Wireless – Migliori cuffie bluetooth On-Ear
Also at just over 100 euros, AKG's N60NCs have good audio quality and aexcellent active noise reduction for the price. The other distinctive quality of these headphones is the ease of transport, given by the compact size. The autonomy is not very good, however, with about 15 hours of listening.
Conclusions
We hope this guide has helped you in choosing your bluetooth headset, which can be quite difficult for the amount of great products on the market. As already written, the best thing to do is definitely try these models for yourself in some shops. As almost all of them are very popular, it shouldn't be a problem to find them in any major electronics store.
For other guides, news, reviews and specials on the hardware world, go to the dedicated section on our site!