The extension of the restrictive measures due to quarantine will prevent us from enjoying a good game of a board game with our friends for a while longer. This at least on paper. TechGameWorld.com comes to your rescue, recommending the best online board games you can play from your computer!
The prolonged quarantine that we are experiencing in this period has activated a large number of companies and publishing houses that have made many games available for free; as PDF or in print & play version. It is also true, however, that you do not always live together with other board game enthusiasts and many other problems can run into when trying to organize a match of your favorite game.
Best online board games: don't give up playing!
We therefore decided to collect in this article a list of sites and applications that allow you to play various board games in multiplayer. Let's go and discover them!
RisiKo! | Best online board games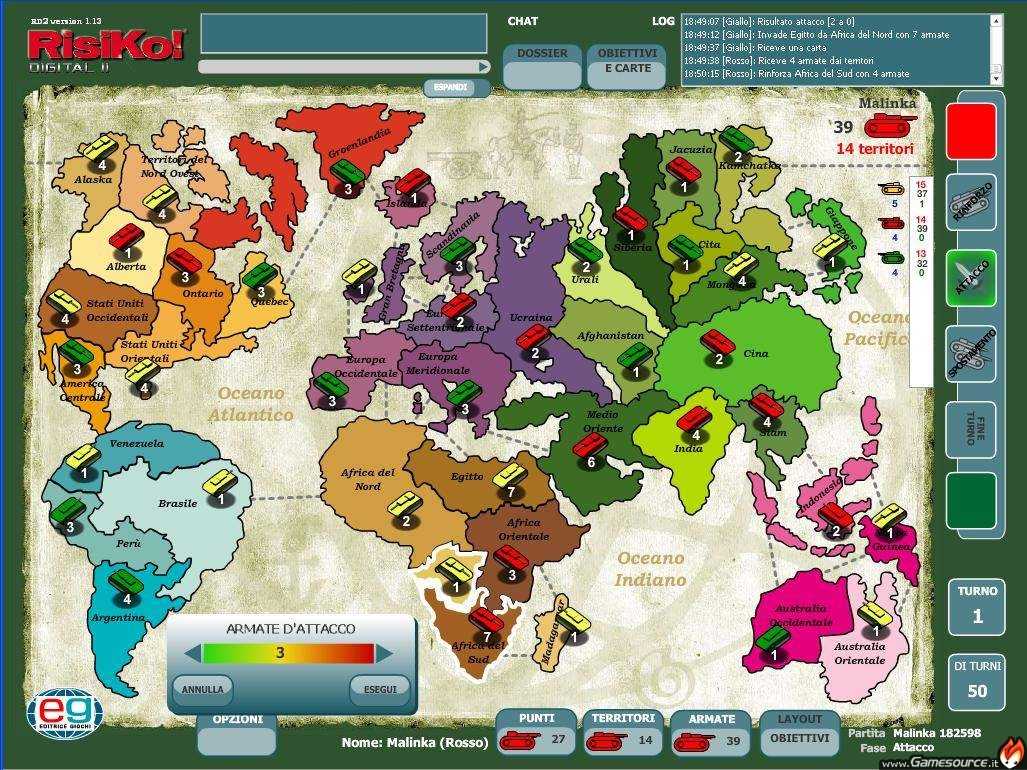 We certainly could not start with a great classic of competitive table games. To play Risk! just follow the link to the official Risiko website! Digital 3 and sign up for the 30-day free trial. The official online version of RisiKo! It has a monthly subscription, but it is certainly ideal for the most demanding and passionate gamers.
However, there are also many free alternatives, among which we offer Warzone.
Pictionary | Best online board games
The game has a very simple development: it consists in guessing a word that is being drawn; . For this game we absolutely recommend skribbl.io, which provides some interesting options, such as being able to customize your avatar and clues about the word you are trying to guess; as well as a series of graphic tools to create complete and accurate drawings. F.actors making it perhaps better to play computer multiplayer than its live counterpart.
One | Best online board games
No game ruins friendships like Uno, and why not start playing online too? There are a huge number of versions of Uno playable on the browser, but not all of them allow you to do it in multiplayer. Among these we would like to recommend this site. For those who want a more complete and curated experience instead, It is possible to buy a version of the digital game from various video-game stores, such as Playstation or Xbox costing about 10 euros. On the mobile stores, the official version of Uno is Free to Play.
Tabletop Simulator | Best online board games
The ones we have proposed so far are very classic titles, but if you are interested in more particular games, Tabeletop Simulator is the game for you. In fact, this program (available on Steam) allows you to simulate a huge amount of games, from the most banal based on cards, up to real licensed games, such as Zombicide. In fact the game has more than 40 dlc, which provide the digital version of some famous board games; Steam also has a section dedicated to mods, where new resources for Tabeltop simulator are released every day.
The only flaw is the price, since the program costs 20 euros and each player must have a copy, not to mention that the official games also ask for an additional payment. Money aside, Tabletop simulator is an investment that may be worth making, given its infinite potential.
Good fun!
Our list ai best online board games ends here. I wish you good fun and, in the meantime, I invite you to continue following us on TechGameWorld.com to stay updated on the world of board games and technology.