Prime Video certainly owes much of its success to being included in the Amazon Prime subscription at no additional cost. But what are the truly unmissable contents on this platform? We have handpicked the best Prime Video movies for you to watch!
Before starting it is important to point out that the following list of best movies to watch on Prime Video it is not classified but randomly numbered. All the contents on this list are equally valid, especially considering the different genres they belong to.
It will be up to the viewer to choose, among those listed below, the films that best suit their personal tastes.
Best Prime Video Movies to Watch
The advice is to give each of these contents a chance without being influenced by prejudices of any kind, trust me you will not regret it!
33 – Bombshell – The Voice of the Scandal | Best Prime Video Movies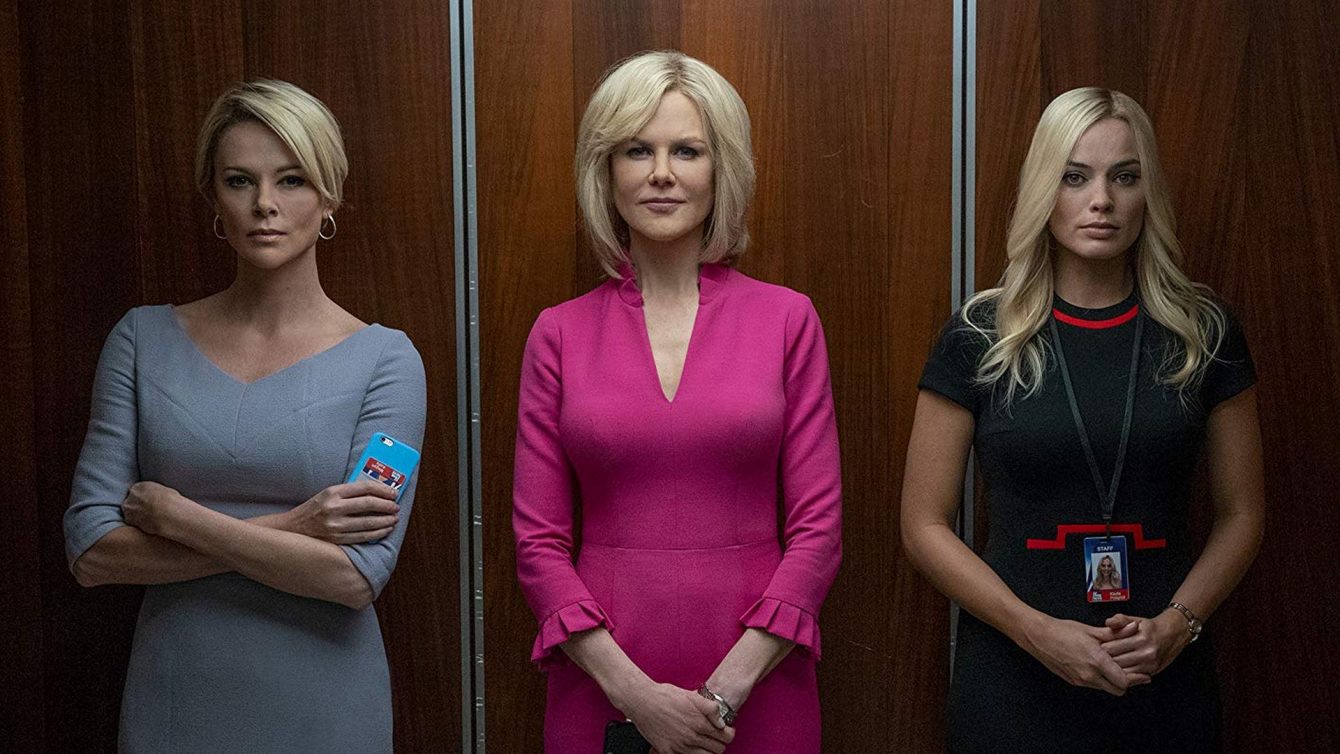 Bombshell is based on a true story, one sex scandal which shocked America and which saw Roger Ailes (John Lithgow), head of the media empire of Fox News, as a negative protagonist. The film crosses the story of three women (Nicole Kidman, Charlize Theron and Margot Robbie) of different ages and above all of different power, all employed by the aforementioned television network.
Powerful film, which shocks for being taken from real events in the recent past. It conveys a timeless message of denunciation. For a more in-depth evaluation, we refer you to our review.
32 – That house in the woods | Best Prime Video Movies
That House in the Woods is a 2012 film directed by Drew Goddard, starring Kristen Connolly and Chris Hemswort.
The narrative focuses on five friends and college students Dana, Curt, Jules, Marty and Holden who choose a seemingly secluded and quiet country house as a destination for a fun-filled weekend. Once there, what was supposed to be a relaxing weekend takes a totally different and unexpected turn.
Authentic horror, starts from a common premise, seen in dozens of other films, to arrive at an absolutely unexpected and original twist and ending. Highly recommended film, if you have not already seen it we advise you not to spoil anything.
31 – A small favor | Best Prime Video Movies
A Little Favor is a 2018 thriller, drama, noir film, directed by Paul Feig, starring Blake Lively and Anna Kendrick. The protagonist of the story is Stephanie Smothers (Anna Kendrick), a young single mom who enjoys running a popular cooking blog. His life is turned upside down by the encounter with the magnetic Emily Nelson (Blake Lively), mother of a schoolmate of his son. Emily works in a major fashion company and has a charisma that is impossible to resist. So much so that, when Emily has a work commitment out of town, she will be convinced to look after her son. However Emily has since been untraceable, does not return home, also bringing the case to police attention, which finds Emily's body in Michigan. Something about the autopsy, however, makes Stephanie suspicious.
Thriller as intriguing as the protagonists, which never takes too much on the series, resulting in a good result overall.
30 – Jack Reacher | Best Prime Video Movies
Jack Reacher (Tom Cruise), a former military investigator, is summoned by a sniper accused of firing on a crowd in a Midwestern town, firing six shots and killing five people. The sniper, however, proclaims himself innocent and knows that only Reacher can help him find the real perpetrator of the massacre. The former soldier will therefore begin his investigations, which will lead him to discover a much larger plot.
The film is based onbook of the same name by Lee Child and had a sequel perhaps not up to par. In fact, this film is of absolute depth, a tense thriller with well thought out action scenes, which is not redundant even in its remarkable duration.
29 – The gladiator | Best Prime Video Movies
Gladiator is a blockbuster by Ridley Scott starring Russel Crowe, who won the 2001 Academy Award for Best Picture. The protagonist is the valiant general Massimo Decimo Meridio (Russell Crowe), designated by the dying emperor Marcus Aurelius as his successor in favor of his son Commodus. Commodus, jealous, suffocates his father and orders the killing of Maximus and his family. Escaped for a short time, the general comes enslaved and sold as a gladiator. His fame soon grows to the point of bringing him back to Rome, where he is determined to kill Commodus and avenge his wife and son.
The famous film, of which we invite you to see our full review, has given new life to a long-forgotten genre. We still recommend his vision today, given that time has not affected it.
28 – Bridget Jones's Diary | Best Prime Video Movies
Bridget Jones's Diary is a 2001 romantic comedy directed by Sharon Maguire and based on the novel of the same name by Helen Fielding, starring Renée Zellweger, Colin Firth and Hugh Grant.
Bridget Jones she is a frustrated thirty-year-old, overweight, a little too prone to smoking, alcohol and foolishness. She is in love with her boss at work, Daniel Cleaver, brilliant and womanizer. On New Year's Day he also meets Mark Darcy, a divorced lawyer who is haughty and unfriendly towards him. His words, however, push Bridget to think, and decides to take back her life by starting a diary in which to write the whole truth about herself and propose to change.
Classic of the romantic comedy, to be recovered.
27 – Lord of War | Best Prime Video Movies
Lord of War is a 2005 film directed by Andrew Niccol, starring Nicolas Cage.
Young Yuri Orlov is a Ukrainian immigrant to the United States. Raised in crime, one day Yuri witnesses a failed murder in which a Russian mafia boss manages to survive and eliminate his perpetrators before turning around, looking him straight in the eye and deciding to pardon the young witness. Hence a "passion" of Yuri, that for weapons: it will become the biggest arms dealer in the world.
Definitely interesting movie, good performance by Nicholas Cage e significant plot. There are many reasons to see this film, and from February you can.
26 – Edison – The Man Who Enlightened the World | Best Prime Video Movies
Edison – The Man Who Enlightened the World is a biographical film directed by Alfonso Gomez-Rejon, starring Benedict Cumberbatch as the famous inventor. The protagonist of this story is precisely Thomas Alva Edison, who changed the world at the end of the 19th century with the creation of the electric light bulb. Success made him one of the most famous entrepreneurs of the time, but his ambitious project to illuminate all the major cities ran into the limits of his method based on direct current. The lesser known then enters the story George Westinghouse, businessman in possession of alternating current patents. In the film, therefore, we see the rivalry between the two which, surprisingly compared to what one might think, saw Edison author of many low blows.
The film gives an interesting cut to the biographical plot, showing in a fictional but at the same time sober way the moral flaws of a man who has dedicated his life to research and progress. The leading actors are gigantic, even if the success of the film ends up not having the bite that would have made it a masterpiece. In any case it is an interesting film and, therefore, recommended.
25 – The Report | Best Prime Video Movies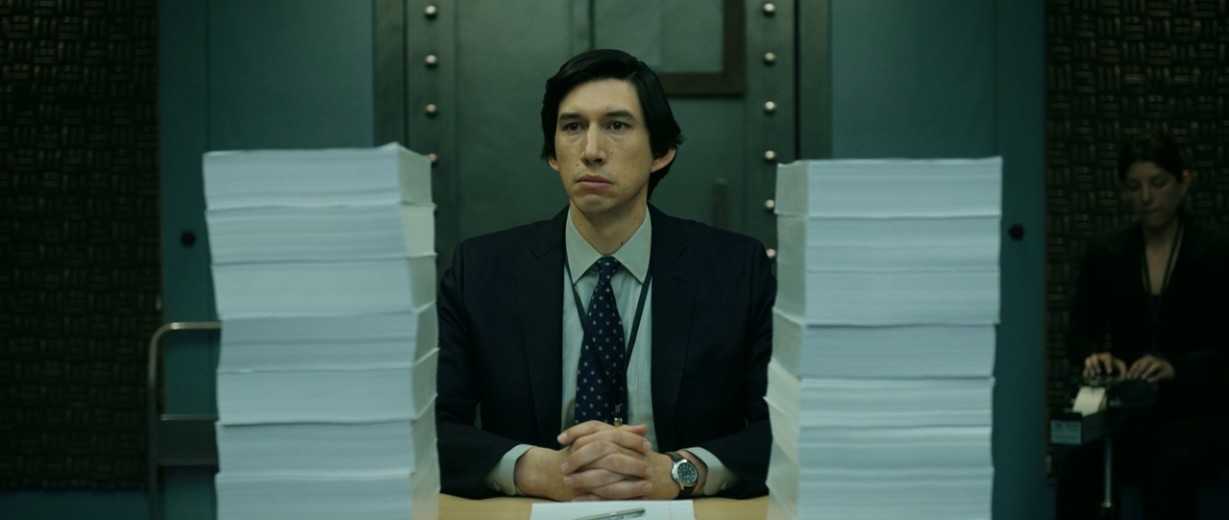 The Report is a 2019 thriller, directed by Scott Z. Burns, starring Adam Driver and Jon Hamm.
Daniel J. Jones is a member of the investigation and intelligence committee of the United States Senate and charged with shedding light on the methods of imprisonment and interrogation carried out by the CIA in the period following the terrible attacks of September 11, 2001. After several years of thorough investigation, Jones discovers the existence of immoral and cruel torture practices that the CIA has long sought to conceal. But the publication of this detailed report, which will ultimately count more than 500 pages, will be far more complicated than expected.
This is an original Amazon Prime Video production, which focuses on two talented leading actors to adapt a true story of conspiracies and secrets to the small screen. It deserves a look.
24 – Warrior | Best Prime Video Movies
Warrior is a 2011 drama film directed by Gavin O'Connor starring Tom Hardy, Joel Edgerton and Nick Nolte.
A father must help his son marine prepare physically to win a violent martial arts tournament. The eldest son also participates in the same event, thus igniting the rivalry between the brothers. The two, who have long since separated, so they will have to face their past in the ring.
For this film Nick Nolte was nominated for an Academy Award for Best Supporting Actor. The fight scenes are masterfully shot, incredibly realistic and immersive. Great performance of the two protagonists, who manage to convey a myriad of emotions almost without ever speaking. A little gem.
23 – Pulp Fiction | Best Prime Video Movies
Pulp Fiction is a 1994 film written and directed by Quentin Tarantino and starring, among others, John Travolta, Samuel L. Jackson, Uma Thurman and Bruce Willis.
Pulp Fiction is the final film of a "pulp" trilogy composed of The Hyenas of 1992, also written and directed by Quentin Tarantino, and Una vita al massimo in 1993, directed by Tony Scott but with the subject always by the maestro Tarantino. Nominated for 7 Oscars in 1995, he then won only one for the best original screenplay, which is in fact the flagship of this film. The labyrinthine structure, made up of joints, flashbacks and subplots, somehow connected to each other, allows you to enjoy a film that is truly set on an original idea.
The cast is made up of many of Tarantino's loyalists: Uma Thurman as Mia Wallace, Tim Roth (Ringo), Harvey Keitel who introduces himself as Mr. Fox, the problem solver and the inevitable Samuel L. Jackson, who as Jules Winnfield will remain in the annals for the scene unforgettable in which he quotes a passage from the Bible: Ezekiel 25:17, masterfully dubbed in Italian by Luca Ward.
in conclusion Pulp Fiction is a real must, essential for any cinema lover. For a more in-depth analysis, however, we refer you to our review.
22 – Bumblebee | Best Prime Video Movies
The Hasbro robot franchise has always made a lot of money at the box office, despite the fact that the real quality of the films quickly declined after the very first iteration directed by Michael Bay. It was therefore decided to stop the main trend to create a spin-off dedicated to one of the most loved characters: Bumblebee.
The events of the film are temporally placed in 1987, therefore before the whole main saga, and show us the arrival of the legendary Yellow Camaro on Earth, his first contact with a young human girl and the first fight in defense of what will later become the adoptive homeland of the Transformers after the destruction of Cybertron.
Bumblebee is a fun action movie, fast paced and successful, which relaunches and bodes well for the future of the whole saga.
21 – 21 Jump Street | Best Prime Video Movies
21 Jump Street is a 2012 comedy, directed by Phil Lord, Chris Miller, starring Jonah Hill, …