Buying the right smartwatch for your needs has never been easier thanks to our complete and always updated guide to the best smartwatch to buy for iOS and Android. There is no shortage of useful buying advice that will help you choose your device with greater awareness
The smartwatch represent one of the novelties of recent years able to clearly divide the opinions of users. On the one hand, there are those who support its usefulness in favor of greater accessibility of the contents that can be used on the smartphone combined with a series of unique features in the field of health and fitness. On the other hand, those who have not yet been addicted to these devices, not finding them a real usefulness in everyday life and prefer to adorn the wrist with classic quartz watches.
This guide seeks to help those who have not yet decided whether or not to buy a smartwatch analyzing the different characteristics and recommending the best one to buy. If you are not interested in our advice for making an informed purchase, you can jump directly to the list of products chosen from among the best Android and Apple smartwatches divided by price ranges, using the list below.
Do not forget to report us in the comments if, in your opinion, we have forgotten to include in our list at best smartwatch to buy some noteworthy devices and tell us your experience about it.
Why buy a smartwatch? – Best smartwatch to buy
Considering the high versatility of the devices considered in this guide, there could be several reasons why we would like to recommend the purchase of a smartwatch. First of all, these smart wristwatches manage to enclose a series of features capable of simplify everyday life without giving up portability.
Through the display you can in fact view and respond to notifications messaging applications, answer calls ed use a variety of applications optimized for these devices including: weather, browsers, multimedia players, document readers and an entire store of applications of any kind. Furthermore, the possibilities in the field of fitness and health thanks to a series of sensors including: accelerometer, gyroscope, GPS, heart rate and ECG (implemented in the new Apple Watch 4, nothing yet regarding Android smartwatches). Ultimately but with equal importance, the best smartwatches are real fashion products, with high build quality and able to be matched to the right situation thanks to replaceable straps and watchfaces.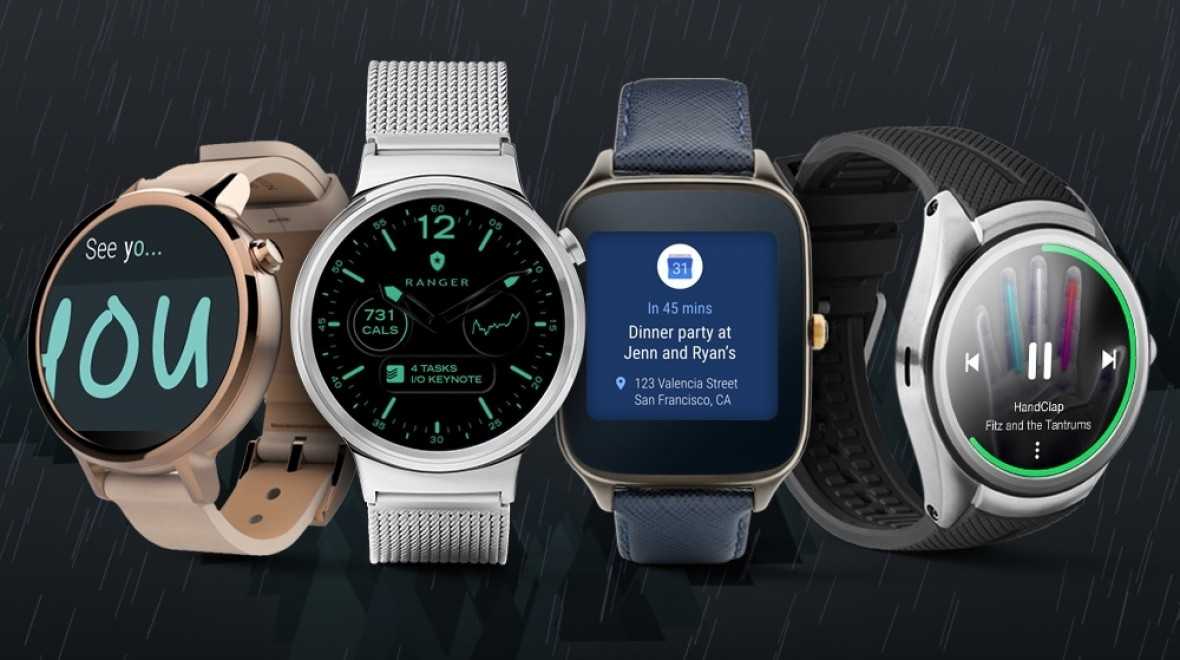 Which smartwatch to buy? – Best smartwatch to buy
On the market there are countless devices produced by the most famous brands but also of a purely Asian nature. The real difference between these products is represented by the different firmware installed inside. It ranges from proprietary operating systems which can sometimes run into limits due to poor compatibility with the smartphone paired to get to Wear OS (the Android mobile operating system) e WatchOS (Apple's mobile operating system).
Without a doubt, the basic advice is to buy an Apple smartwatch if you have a smartphone from the Cupertino apple or one of the best Android smartwatches if you have a smartphone with a green robot firmware. All without disdaining the best smartwatches with a proprietary operating system, at least as regards the economic products that are part of the economic range of the market.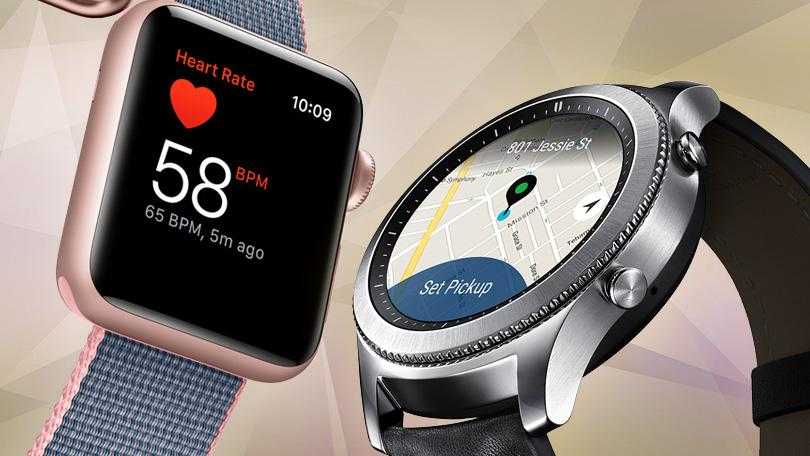 What is the difference between a smartwatch and a smartband? – Best smartwatch to buy
Browsing the net in search of the most suitable device for your needs you have probably stumbled upon two similar but completely distinct terms that could have created a bit of confusion. A smartband is a device that focuses on simplicity and immediacy, often resulting in the sector of fitness band. The limit of these products is represented by scarce possibilities in terms of applications and functionality able to guarantee. On the other hand the smartwatch they are exactly the opposite, just as simple clusters of technology but with unlimited possibilities, guaranteed by more powerful hardware and software with greater development possibilities. In most cases, in fact, all this is motivated by the price difference between the two products.
What must absolutely not be missing in a smartwatch? – Best smartwatch to buy
The basic requirement of a smartwatch is first of all represented by one high-level hardware components, intended not only as a processor and memories but also as the quality of the sensors on board, among which must absolutely not be missing: accelerometer, gyroscope, compass, barometer, brightness sensor e heart sensor. The best smartwatches to buy for Android and Apple can also be equipped with GPS (very useful for outdoor training sessions), NFC, 4G module for using a scheda SIM and one system speaker for the use of ringtones and to be able to make calls without having to use the smartphone.
Obviously, however, all this would not be usable if the display of these devices were not equipped with a 'very high brightness, able to contrast even the brightest light sources to be usable in any situation.
The complete list divided by price ranges
Below we propose the list of best smartwatches to buy currently available on the market, divided into price ranges starting from less than € 100 up to € 500.
BEST SMARTWATCH WITH PRICE LESS THAN 100 EUROS
Available at the lowest price on Gearbest at this link.
Xiaomi Amazfit Bip undoubtedly represents the only and unattainable BEST BUY in the field of low-cost devices. To a clean, refined and refined design it is combined with a very respectable hardware component which includes, among other things, a heart rate sensor and a GPS, a real plus considering the selling price. The display is a 1.28-inch unit protected by a Gorilla Glass. Present one 190 battery mAh which even guarantees a month of uninterrupted activity, very interesting data in this sector. To top it all off, Xiaomi Amazfit Bip is equipped with IP68 certification.
BEST SMARTWATCH WITH PRICE LESS THAN 200 EUROS
No products found.
Ticwatch E2 it is officially it cheapest android smartwatch to bring with them all the benefits due to Wear OS by Google, mature and even more optimized successor of the first series of Ticwatch E. The company was able to quickly reach the pinnacle of the best Android smartwatches thanks to a series of very successful products, thanks to an unrivaled quality-price ratio. The display AMOLED da 1.39" represents a guarantee in all lighting conditions. Waterproof certification up to 50m depth, GPS + GLONASS + Beidou, heart rate sensor, interchangeable strap these are just some of the features that make the Ticwatch E2 a highly recommended device. Unfortunately, however, compared to the first generation, it loses it speaker. The processor Qualcomm Snapdragon Wear 2100 with four cores, 4GB of internal storage and 512MB of RAM complete a technical sheet capable of guaranteeing absolute fluidity in every operation with an autonomy that is updated around a day and a half of use. MONSTER quality / price ratio.
Fitbit Versa is a device that, even before being defined as a smartwatch, is to be classified as sportwatch. The integrated operating system or the Fitbit OS 2.0 in fact, it focuses heavily on the functions inherent in the fitness and sports field with a series of very useful and well-conceived training programs. The same applies to the hardware it is equipped with: in fact, it is not lacking Wi-Fi, NFC but above all a very precise heart sensor and a Sp02 sensor for calculating oxygen in the blood. The real lack, unfortunately, for a device that claims to be the best inexpensive smartwatch for sportsmen, is represented by the GPS. The display, on the other hand, is an excellent panel from 1.34" IPS with a maximum brightness of 1000 nits, perfect for training even under the most intense sun. The autonomy reaches the good value of about 4-5 days of use.
Huawei Watch 2 takes the success achieved with the first version of the Chinese company's smartwatch to a whole new level. Available in two versions: one Sport Bluetooth and one with 4G support (that's why you will find it in the guide a little further on). In this iteration it is possible to choose between a sportier design or a more elegant and refined one. In both cases, the technical sheet characterized by a 1.2 inch AMOLED display with 390 × 390 resolution, IP68 certification, accelerometer, gyroscope, compass, barometer, brightness sensor, heart sensor, GNSS, GPS e NFC. Android Wear OS and a 420 mAh battery move this smartwatch in everyday operations.
BEST SMARTWATCH WITH PRICE LESS THAN 300 EUROS
Samsung Gear S3 it is undoubtedly the best smartwatch from Samsung and it too, as for Huawei Watch 2, has two versions, both with full rights to be part of this guide. Samsung Gear S3 Frontier is the cheaper of the two, featuring a silicone strap and one stainless steel case. The aesthetic is complemented by a circular display 1.3 "AMOLED while the beating heart is composed of a Dual-core Exynos 7270 processor, 4GB di RAM e 768MB internal memory. Present the IP68 certification and the GPS in addition to the entire range of sensors. Tizen is the proprietary operating system of Samsung that manages the hardware available in an excellent way albeit with some small limitations compared to Wear OS. There 380 mAh battery guarantees an autonomy of about 3-4 days.
Ticwatch Pro it is probably the device that most of all embodies the philosophy behind all the products on the market, combining first-class quality and hardware equipment in a product with a decidedly affordable cost. Ticwatch Pro presents itself with a very elegant air accentuated by leather straps and a noteworthy peculiarity. Inside the stainless steel case, in addition to the processor Snapdragon Wear 2100, there is a Layered Display (double layered display), i.e. one panel FSTN LCD above the 1.39 "AMOLED main panel. Obviously present a slew of sensors of good quality, in addition of course to the GPS. The 415 mAh battery it is able to guarantee about 2 days of autonomy which will increase even a lot with the use of the FSTN panel when the resources used allow it. Android Wear OS is a certainty for all Android smartphone owners.
BEST SMARTWATCH WITH PRICE LESS THAN 400 EUROS
Huawei Watch 2 4G embodies everything positive we have said …