With today's guide, we offer you a selection of VR headsets that we believe are the best on the market. Here, you will find information, features, details and links on where to buy them
The virtual reality it could be a revolution for the gaming world and has immediately aroused interest and fascination ever since the first viewers began to appear on the market. Today, virtual reality is constantly evolving and being tested. The videogame market is therefore full of viewers and many software houses are approaching this new reality, developing games that are also entirely playable through virtual reality.
If you are an expert gamer or maybe tired of the "classic" videogaming and you are looking for a VR viewer suited to your needs, you are in the right place. Below we have selected the ones that for us are the best viewers currently on the market, specifying features and other useful details to facilitate your choice.
Here is our monthly ranking
There are several virtual reality gaming devices: there are cheaper ones that can also be used by mobile phones and those a little more "sophisticated" that require a latest generation gaming PC or an equally high-performance console. However, there are also wireless viewers that do not require additional hardware or particular specifications to be performing even from mobile devices.
So let's see which viewers we have included in our ranking, from the cheapest to the most expensive!
Playstation VR – Best VR headsets
Being a list of the best viewers for all budgets and all devices, I could not fail to include the viewer of Sony. Although not one of the most recent, the Playstation VR it is still one of the best VR headsets for console which guarantees an engaging experience to a Great price. It hovers between the 150 and 250 euros and is also available for purchase on Amazon. There are two versions, but both offer excellent performance and features. In fact, both viewers include the accelerometer, the gyroscope and a vision of approx 100 degrees. Sony's viewer, outlined for the console Playstation 4, also has a refresh rate 120 Hz and 90 Hz. Another important notion to keep in mind is that Sony continues to develop games and experiences, including free ones, for PS VR.
Pro:
Lots of games and exclusives, even for free
Convenient price
Compatible with other Sony accessories and devices (DualShock and PS Move)
Versus:
Low resolution
It is not a latest generation viewer
Sony has not created any other compatible controllers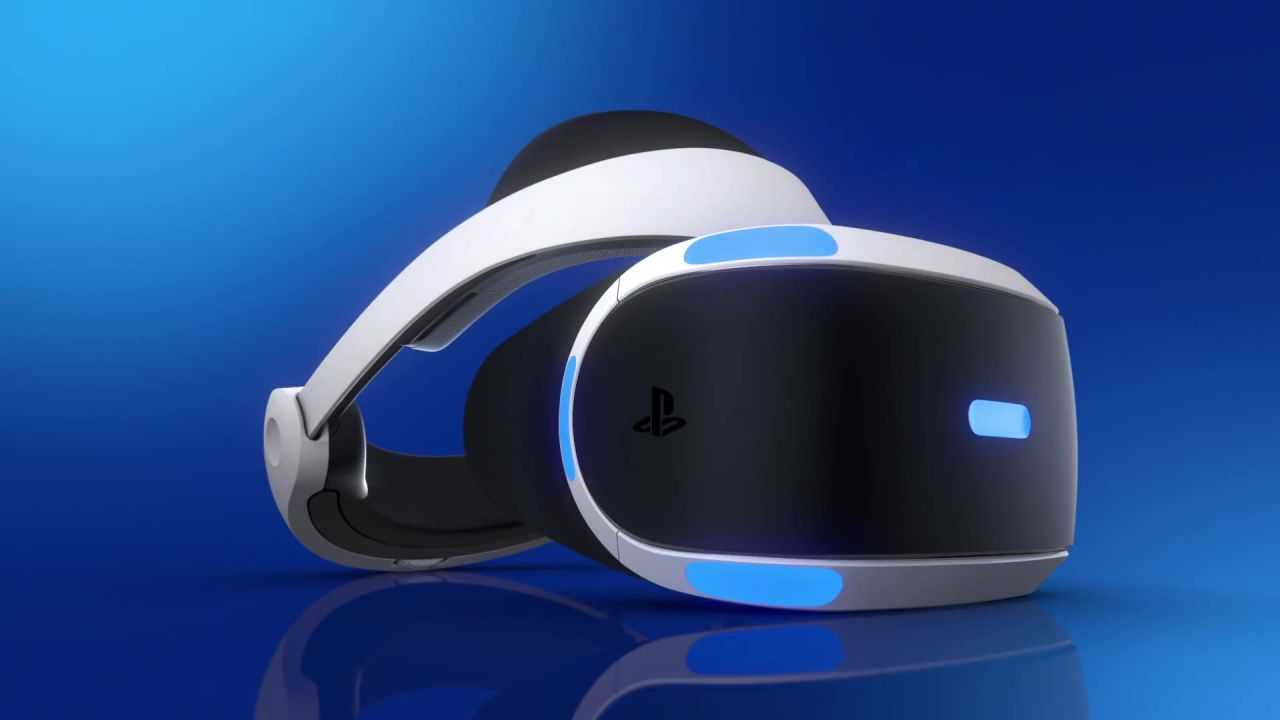 Oculus Go – Best VR headsets
The viewer Oculus Go is available with both the controller than in version standalone, in a price range that varies from 250 to 470 euros, depending on how many accessories you add. Using the Oculus Go is very similar to using another headset for smartphone, but without a smartphone. The display allows one clear vision in high definition, spatial audio e graphics optimized. It does not, however, allow for total mobility in the surrounding environment as with the Oculus Quest (see below), but at the same time allows you to enjoy video 360 degrees without hindrance.
It is mainly a smartphone viewer, equipped with a Qualcomm Snapdragon 821 CPU and a 2560 x 1440 WQHD fast-switch LCD display. Which translated means that the Oculus Go allows greater vision than the Rift and Vive viewers of about 1280 × 1440 (unlike 1080 × 1200 of the other two). Speaking of compatible software, the Oculus Go headset is currently compatible with more than 1000 apps and games.
Pro:
Great graphics and high definition display
Large number of compatible video games
Bel design
Completamente wireless
Versus:
Poco world-sense
Too much tied to the smartphone
The battery wears out quickly
HP Reverb – Best VR headsets
To extend accessibility to the VR experience, Microsoft has developed a platform called Windows Mixed Reality and, by joining up with other partners, it has created several latest generation viewers. These viewers, including theHP Reverb, they use a system called inside-out tracking: a system that allows the viewer to detect movements without the aid of sensors or video cameras.
The HP Reverb, among all the viewers compatible with the Windows Mixed Reality experience, is a viewer whose price range is medium and is around 450 euro. What justifies the price, however, is thehigh definition display (2160 × 2160 per eye), refresh rate di 90 Hz and the feeling of comfort unparalleled. With the fact that it is compatible with Windows 10, the HP Reverb is perfectly usable as gaming headset for PC. This means easy access to an enviable title library via the platform SteamVR, which includes more than 2000 titles.
Pro:
High resolution
Lightweight and comfortable
Compatibility with Windows 10 and Steam VR
Versus:
Your PC must have the necessary system requirements for Windows Mixed Reality
Raw controllers
Bulky cable
Not suitable for smartphones
Oculus Quest – Best VR Viewers
The real star of this ranking and one of the best viewers for VR standalone of the latest generation, the cost of which is between 450 and 700 euros. L'Oculus Quest allows the VR videogame experience and related immersive experiences practically anywhere, in a practical, comfortable and high quality way. Completely wireless, allows the player full mobility a 360 degrees with the addition of vibrations and detection of finger movements in the controller touch. Its technology allows you to move in total freedom in the surrounding space, without even having to worry about bumping into some obstacle.
The display resolution is high, speakers integrati and a good amount of compatible games and apps. The Qualcomm Snapdragon 835 processor isn't one of the best on the market, but it still guarantees a great experience on games like Beat Saber, Moss e SuperHot Vr. It is a complete viewer, finished in every detail and extremely versatile. In addition, the Oculus Quest allows functionality cross-buy, that is, it allows you to play multiplayer with friends who own other headsets such as the Rift or Go. Very comfortable fit even with glasses.
Pro:
All included
Wireless
Great touch controllers
Gaming convenience
Cross-buy functionality
Versus:
Library still to be expanded
High price
Long downloads
Not compatible with Windows systems that are too old
HTC Vive – Best VR headsets
Another viewer of high quality, immersion and… price. L'HTC Vive is one of the viewers compatible with Steam and therefore compatible with the incredible library of titles that the platform offers, as well as for the Valve Index (see below). It is often preferred to other viewers for its flexibility e ability to trace movements in very large areas. When it comes to mobility, the HTC Vive offers an immersive and mobility experience a 360 degrees. PreferableI use your PC, it is also customizable through the use of additional hardware. Also this viewer, has several similarities with the Oculus Quest: the mobility we have already talked about, but also the touch controllers and a eye-tracking very similar and performing in the same way.
Pro:
Great graphics and little latency
Wide mobility
The controllers are lightweight and easily adaptable
Large amount of compatible games
Versus:
It is not wireless
No integrated speakers
Requires a latest generation PC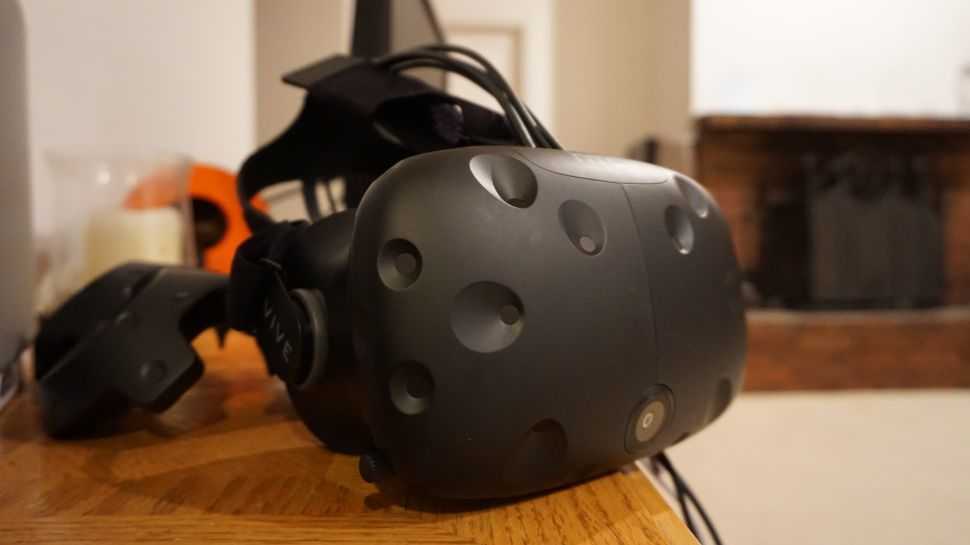 Valve Index VR – Best VR headsets
Viewer produced by Valve whose price is around 1000 euro. Aside from the exorbitant price, it is one of the best PC viewers available. Its controllers have sensors for the pressure able to detect and trace all the fingers of each hand. Of course, compatible with the platform's title library Steam VR, but aside from games, Valve has not yet developed any other headset compatible apps.
The Valve Index comes with excellent audio, very wide field of view and an adjustable rare refresh of 144 Hz, 120 Hz, 90 Hz or 80 Hz. Uses the same tracking system HTC Vive, making the two headsets compatible with each other and also very similar. The experience it offers is unparalleled, very high definition of 1440 × 1600 per eye, display LCD e very little latency. Also innovative dual element lenses, which guarantee even more sharpness.
Pro:
Futuristic controllers
High definition and low latency
High quality viewer
Compatible with Valve accessories, HTC Vive and Steam Vr games
Versus:
High price
Requires a high performance gaming PC
Requires a setup in the surrounding environment
Non wireless
Rather heavy
Samsung Gear VR – Best VR Viewers
A viewer manufactured by Samsung and strongly connected to the smartphone. Now, he also owns a motion controller, which makes it one of the best viewers for mobile devices. In addition to the new controller, the most updated version of the Samsung Gear VR it is lighter and more streamlined than before, while also allowing you to connect to your Samsung Galaxy via port USB-C. It is therefore compatible with Samsung smartphones, including the Galaxy S8 and S8 Plus, as well as the S9 and S9 Plus.
The included motion controller is somewhat reminiscent of the HTC Vive controller design: equipped with a touchpad and button. It is through this new controller that the Samsung Gear VR becomes interesting, allowing us to interact with the virtual reality worlds in front of us in a way that previously seemed impossible. As I announced before, the viewer is entirely connected to the smartphone, so even during the gaming experience the two devices will remain connected. Regarding the game library, the Samsung Gear shares the library along with the Oculus Go, so expect continuous updates and support.
Pro:
Support for various Samsung smartphones
Lightweight and modern design
Motion controller
Library and support shared with those of the Oculus Go
Low price
Versus:
The controller batteries cannot be recharged
Compatible with Samsung devices only
Audio and video quality depends on that of the device connected to it
Low battery
Conclusions
Our guide to the best VR headsets ends here! I hope I have helped you in your choice and have given you the right amount of technical information you need before purchasing. If you liked the guide, or would like to know more, don't forget to keep following us on TechGameWorld.com for all the updates from the videogame world!