In this review, we're going to look at Razer's Blackwidow V3 Quartz. Not only a mechanical gaming keyboard, but also a valid companion for everyday use
Thanks to its design and its versatility, Blackwidow V3 of Razer turns out to be a reliable peripheral not only while playing our favorite titles, but also in case we have to write for hours and hours. The main changes compared to the V2 are the use of the new Razer switches, Green or Yellow, and the new multifunction Digital Roller.
Hasn't Razer missed the mark (again) with this new mechanical keyboard? Let's find out!
Data sheet – Razer's Blackwidow V3 Quartz review
Tipo Switch: Razer Green Mechanical Switch (disponibile anche con Razer Yellow Mechanical Switch)
Backlight: Razer Chroma (16.8 million colors)
Connection: wired
Multimedia keys: Yup
Layout: US (soon also available in ITA)
Internal memory: up to 5 profiles
Wrist rest: Yup
Other: Compatible with Razer Synapse 3, Gaming mode, macro support with all keys
What if black turns pink? – Razer's Blackwidow V3 Quartz review
As we all know, most Razer peripherals are characterized by a black-green color. However, when it comes to the Razer Blackwidow V3, things are different. In fact, for this new mechanical keyboard we also opted for a Quartz pink version (the version we reviewed). A courageous choice by the company, which will surely please even users eager for a color alternative.
Of course, a keyboard isn't just about color. We therefore give space to its design and its most intrinsic characteristics that make it a great peripheral for gaming, as well as for everyday use.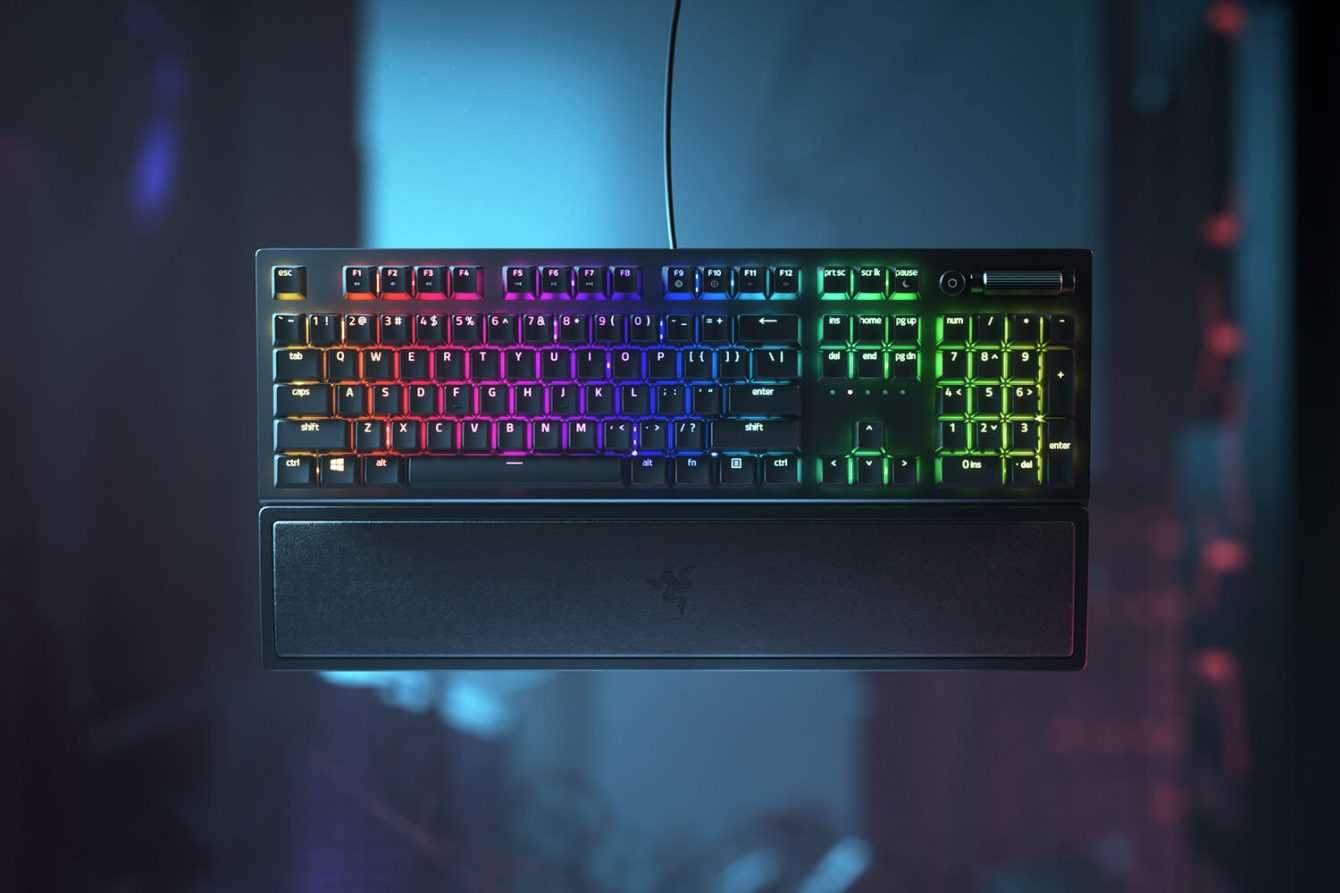 The keyboard features highly customizable RGB lighting. Thanks to the Razer Synapse we will in fact be able to choose the effect that best suits our tastes. From the software you can choose, in addition to the various wave or rainbow effects, also to light up only the button you are pressing, with the color you prefer. In conclusion, customization is certainly not a problem for this mechanical keyboard.
This customization is obviously not just aesthetic. Thanks to the integrated memory it will be possible to record 5 profiles that you can combine with your games. It will also be possible to configure macros and modify the operation of some buttons including the Digital Roller.
Let's see some details – Razer's Blackwidow V3 Quartz review
In addition to the inevitable numeric keypad (a version without the latter will soon be available), the peripheral is also equipped with two multimedia keys. Through the latter it will be possible to control whatever audio source you are listening to (be it a song from Spotify or a Netflix TV series) via the press of a simple button. Obviously it will also be possible to adjust its volume or skip track using the wheel at the top right (Digital Roller). If pressed, the latter will be able to enable or disable your output device. The Digital Roller can also be reprogrammed via Razer Synapse 3, as accented, for any function, such as page scrolling or lighting controls.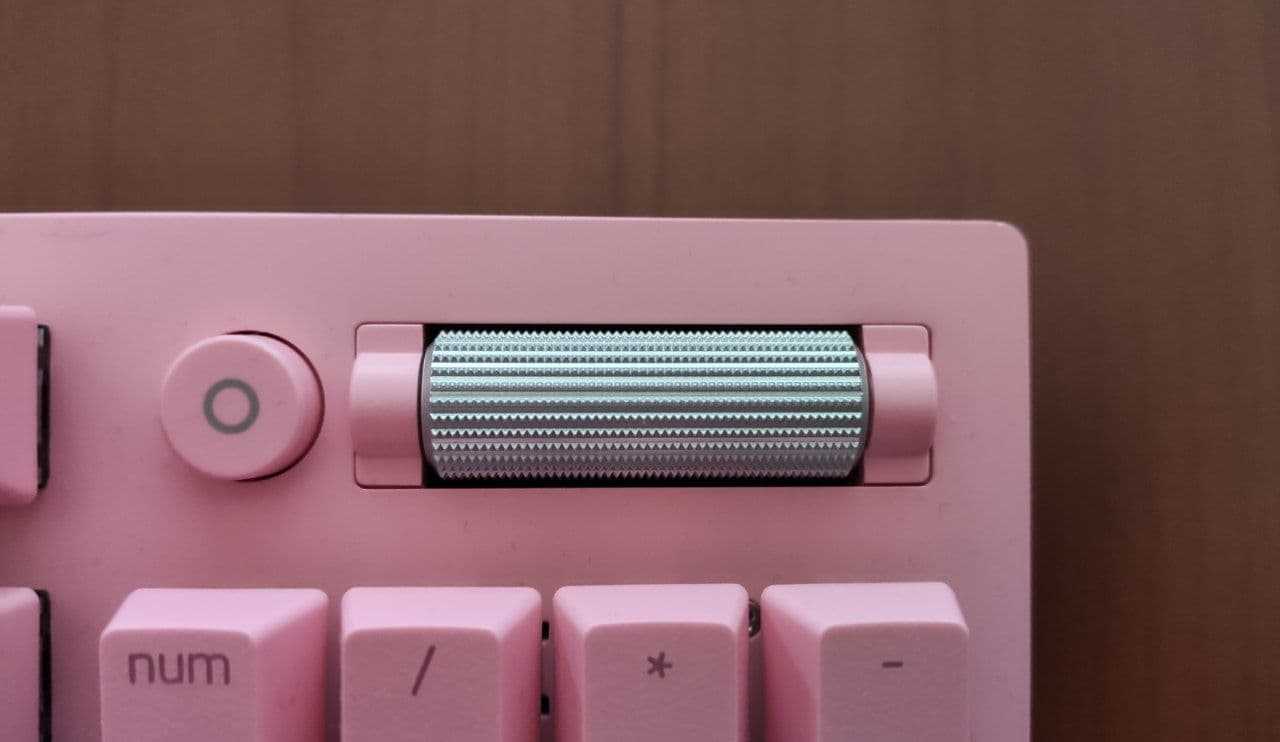 The mechanical keyboard we tested is characterized by Razer Green Mechanical Switches that guarantee a almost immediate reaction time, activated with a pressure of only 50g, and which withstand a good eighty million strokes. The Green version switches are designed for true fans of pure mechanical keyboards: short stroke, instant activation and a dry response with audible click feedback.
The peripheral is made of aluminum and includes a hard plastic wrist rest that turns out to be very comfortable even after hours and hours of use.
How does it behave? – Razer's Blackwidow V3 Quartz review
Thanks to the various configurable profiles with the games we prefer, it will be possible to play in comfort without having to open the software each time to make the change. You can easily switch from Warzone to League of Legends to any MMORPG with peace of mind, with the certainty of having your favorite configuration always active. The Green version switches perform really well in gaming with performance superior to normal switches on the market in terms of responsiveness.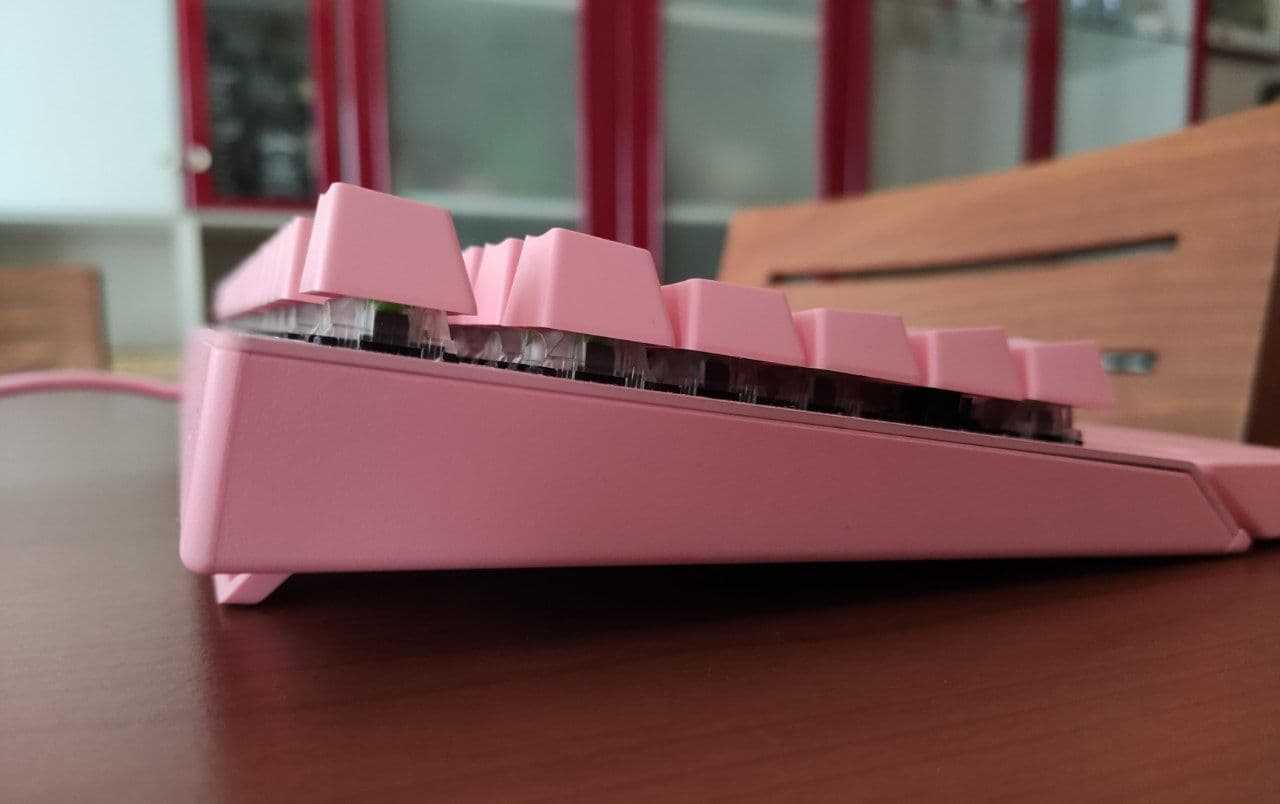 However, as previously stated, Razer's new mechanical keyboard is very comfortable to use even in everyday use. Typing is fast and accurate even in writing, obviously you have to be a fan of the "noisy" click to fully appreciate it. If noise is a negative note for you, check out the version with Switch Yellow, the latter are linear and silent switches offer extremely smooth beats without haptic feedback.
The version we tested is in US layout but the ITA layout will be available soon.
Who should buy it?
We have now reached the end of this review on the Razer Blackwidow V3 Quartz and it is therefore time to take stock.
This wonderful keyboard is certainly a great product both for everyday use, and especially for the gaming side. The Razer switches in fact allow for excellent performance, ensuring high reactivity at minimum pressure. Keyboard customization is also important.
The 5 programmable profiles and the possibility of being able to connect them to our favorite games, will allow us to have maximum performance in any situation, even switching from one game to another in no time.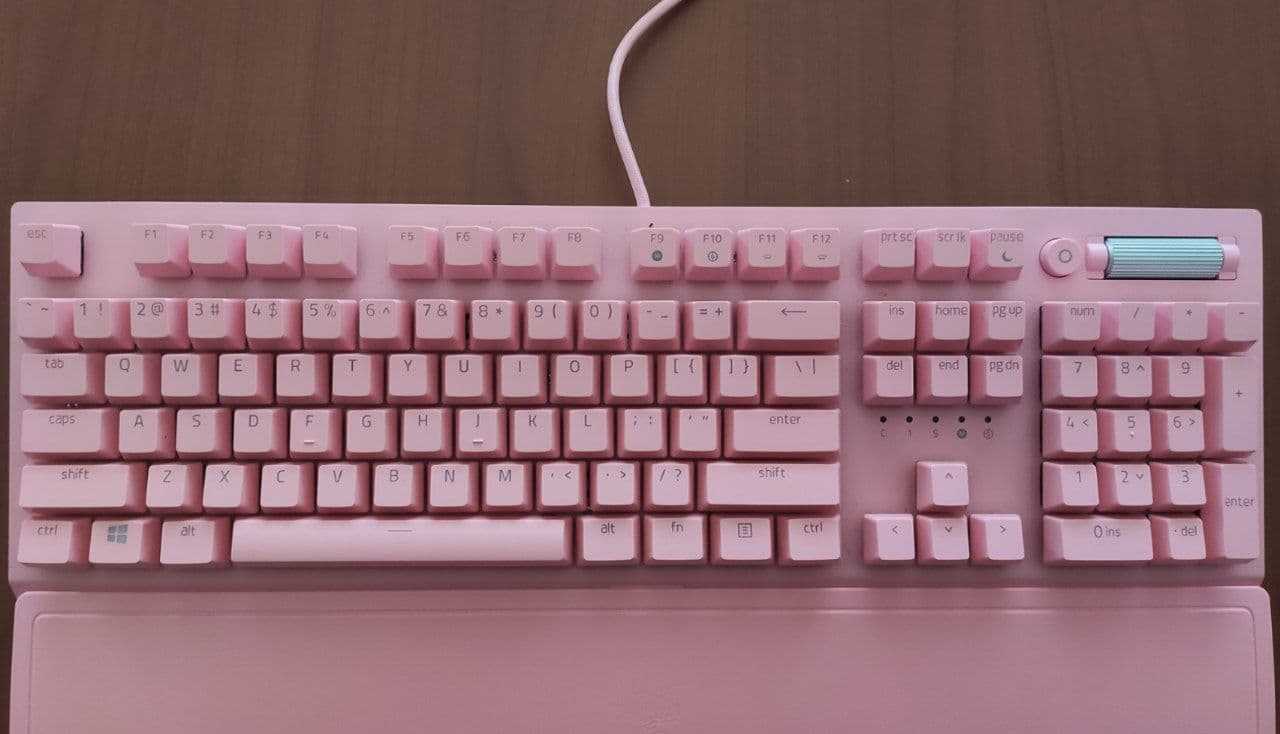 Obviously, if it is to be used only for working from home, the purchase by us is highly discouraged. Not only for a question of price (certainly not low), but for the fact that it could not be exploited to the maximum of the properties that characterize it.
If, on the other hand, you are a gamer, novice or experienced, this keyboard is the one for you. Especially if you opt for the Green switches, really excellent in gaming for speed and feedback.
That's all for this Razer Blackwidow V3 Quartz review. In order not to miss further news and reviews regarding the world of technology and video games, keep following the pages of TechGameWorld.com!
Points in favor
Great gaming performance
Stable in typing
Customizable
Comfortable
Points against