Unfortunately, buying an NVIDIA RTX 3080 was almost impossible, but what is behind the shortage of video cards and what awaits us in the future? The company answers the most common questions with a Q&A
Those of you who have tried to buy an NVIDIA RTX 3080 are immediately disappointed because impossible to find at any retailer and even on the NVIDIA website? I believe almost everyone. In fact, the first stock of video cards is smoked in seconds, with difficulty accessing websites for purchase in the first hours after arriving on the market. A large part of the blame could be the bots written for buy the RTX 3080 in large quantities and then resell them speculating on the price as supply is currently too low to meet demand. NVIDIA has already said that it will review the process by which video cards can be ordered on its website to avoid this unfortunate situation. Even if the omelette is now done, we can try to understand how it came to the impossibility of buying an RTX 3080 and what awaits us in the future.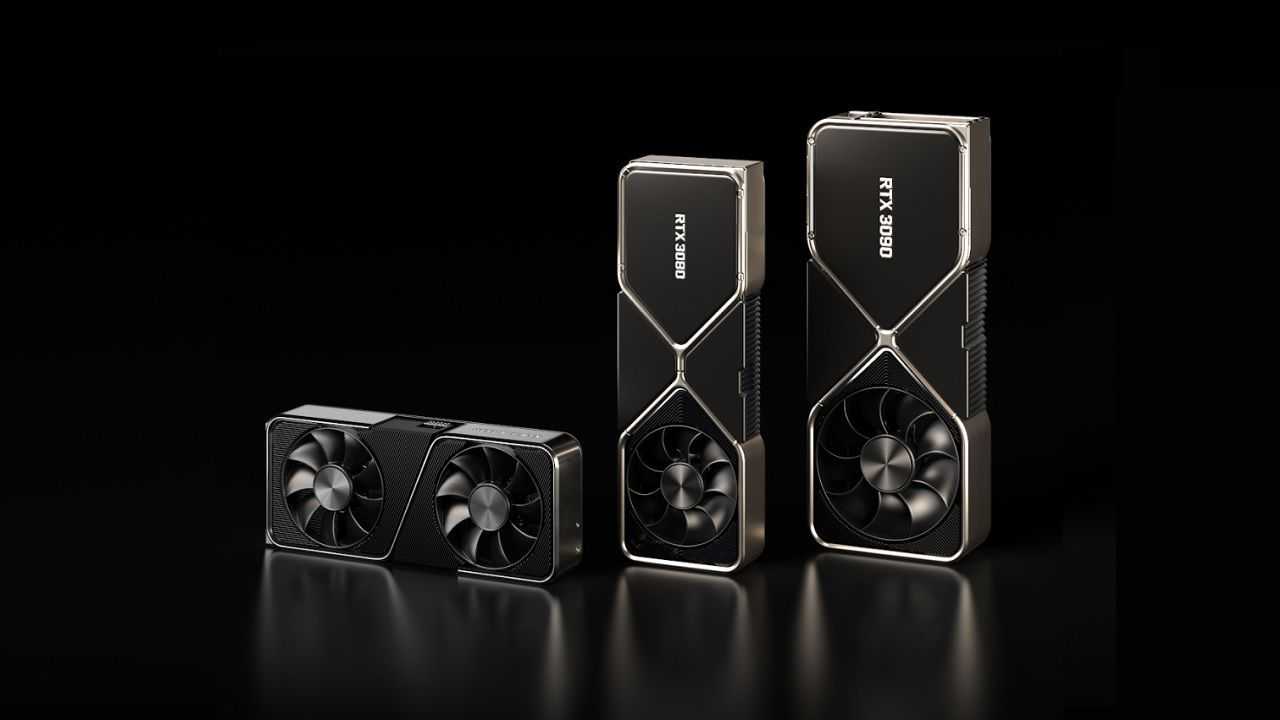 Impossible to buy RTX 3080: NVIDIA responds
In addition to the fight against bots already promised for the future, NVIDIA is attempting to cancel multiple orders from the same user because these are almost certainly the speculators, unless you use the RTX 3080 to heat the house. In any case, NVIDIA RTX 3080 is currently in full production – indeed it should have been for a while, in fact the partners would have started receiving GPUs as early as August – and availability should increase week by week, soon stabilizing the balance between supply and demand. We read directly the words of NVIDIA that we report below.
GeForce RTX 3080 Launch: What Happened? You asked, we answered.

Last week's launch of the GeForce RTX 3080 was at the same time best GPU launch ever and most frustrating. The welcome given to our NVIDIA Ampere architecture GPUs was out of the ordinary and pushed interest to levels never experienced before. Some examples from our previous launch – 4 times the number of unique visitors to our website, 10 times the peak of web requests per second and more than 15 times the number of clicks to partner pages.

We expected a high demand for the RTX 30 series, but the excitement was overwhelming. We weren't prepared for this pressure, nor were our partners. We apologize for this. Our community has been asking questions in the past few days since launch. Jensen's personal email was flooded with requests for help. He wants everyone to know that he is working with the team.

What happened? I was very excited about the GeForce RTX 3080, but buying at launch was almost impossible to find one and that was really disappointing.

The demand for the GeForce RTX 3080 was truly unprecedented. We and our partners have underestimated it. More than 50 major global retailers had stock on launch day. Our retail partners have reported record traffic to their sites, in many cases higher than Black Friday. This has caused accidents, delays and other problems for their customers. We knew the GeForce RTX 3080 was going to be popular, but none of us expected that much traffic on the first day.

What is the general stock situation of the GeForce RTX 3080?

The GeForce RTX 3080 is in full production. We started shipping GPUs to our partners in August, and we increased the supply weekly. Partners are also increasing the ability to meet demand with unprecedented effort. We realize that many gamers are unable to purchase a GeForce RTX 3080 right now and are doing everything we can to quickly catch up. Keep contacting your preferred retailer to be informed of availability. You can use the GeForce RTX 3080 product finder to find cards available at local retailers.

Why did availability start with such low stock? Why not wait for more cards to be produced?

We have a great supply – just not for this level of demand. It is typical for initial demand to exceed supply for our new GPUs. Our global network of partners is expanding as much as possible to bring new GPUs to more than 100 million GeForce gamers around the world. Our philosophy has always been to put the latest technology in the hands of the players as fast as possible. As we rush to build more GeForce RTX 3080s, we suggest not buying from opportunistic dealers seeking to take advantage of the current situation.

What changes are you making to the NVIDIA Store to move forward?

As with many other retailers, too the NVIDIA Store has been overrun by malicious bots and resellers. To combat this challenge we have made the following changes: We have moved our NVIDIA Store to a dedicated environment, with greater capacity and better protection for bots. We have updated the code to manage the server load more efficiently. We've integrated CAPTCHA into cash flow to help combat bot usage. We have implemented additional security protections to the store API. And further efforts are underway.

You said the NVIDIA store would have GeForce RTX 3080 at 6am on September 17th, why did the store immediately switch from "notify me" to "out of stock"?

At 6am Pacific we tried to push the NVIDIA store live. Immediately, the NVIDIA store was flooded with over 10 times the traffic compared to the previous generation launch, which led our internal systems to one of the failures that prevented sales from starting correctly at 6am Pacific. We were able to resolve issues and fulfill orders later than expected.

I've seen people using bots / scripts celebrate buying more GeForce RTX 3080 GPUs! Did the bots get all the available supply?

No. While individuals using the bots displayed images of email boxes filled with confirmed orders, NVIDIA canceled hundreds of orders manually before they can be shipped.

Why did the NVIDIA Store not have preventative measures to combat bots (e.g. CAPTCHA, etc.)?

The NVIDIA Store had a lot of behind-the-scenes security measures that proved sufficient for previous launches. This is the first time we've seen bots of this scale and sophistication. Since launch, we quickly worked on numerous security updates, including CAPTCHA. We will also continue to manually track purchases to ensure the cards get into the hands of legitimate consumers.

Why did NVIDIA send "Notify Me" email knowing that the RTX 3080 FE was out of stock?

We wanted the "Notify Me" emails to go out at 6:00 am upon availability. Due to extreme demand and site traffic, we were unable to fulfill orders on time. Land emails were held until the errors were resolved later in the morning. However, the inventory ran out very quickly, so the graphics cards were out of stock before most people could open the email. In retrospect, we shouldn't have sent the "Notify Me" emails.
In short, what to do now?
Perhaps smiling under his breath, NVIDIA apologizes for the problems caused by the low availability of RTX 3080 at launch, justifying itself by saying that the actual request was much higher than previous launches. So what should I do if I want to buy an RTX 3080? As production continues to increase from week to week, the most logical thing to do is to wait. Soon both the partners and NVIDIA itself will have restored the stocks and moreover the demand will no longer be concentrated in a single day, but diluted over time. In essence, the day one euphoria should already be exhausted and in the next few days we should see the RTX 3080 reappear to be bought in shops and distributors' stores. We just have to keep an eye on the reseller sites and Amazon with a little patience to be able to buy an RTX 3080. From the hardware section, that's all! Keep following us for other insights and news.