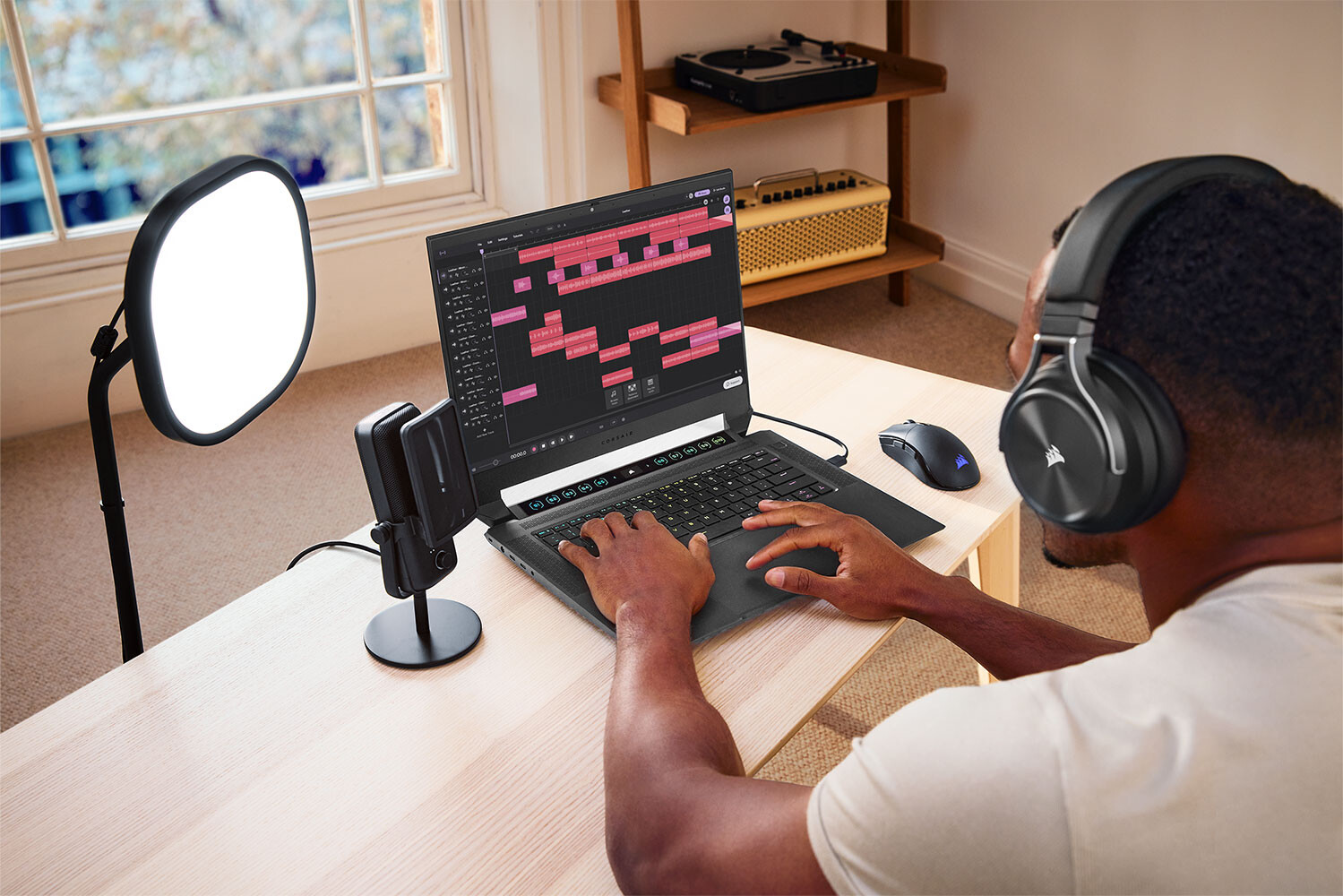 The CHERRY MX Ultra Low Profile Tactile keyboard was chosen to complement the new CORSAIR Voyager a1600 AMD Advantage Edition
CHERRY MX (click here for more info on the company), market leader and expert in mechanical switches for keyboards, was the first choice for the debut of the laptop CORSAIR. The leading manufacturer of high performance PC components and peripherals distributes its brand new high-end laptops from the series CORSAIR a1600 AMD Advantage Edition with the keys MX Ultra Low Profile Tactile. In this way, the US company relies on mechanical precision made in Germany to meet the high demands of gamers, content creators and other power users.
Details on the CORSAIR Voyager A1600
CORSAIR Voyager a1600 is equipped with state-of-the-art technology. However, it remains surprisingly subtle. Despite a height of only 19.8 millimeters, the mobile PC is equipped with the top processor AMD Ryzen 9 6900HS o Ryzen 7 6800HS and the dedicated graphics solution Radeon RX 6800M. With 16 gigabytes of DDR5 memory from CORSAIR's Vengeance series, games run smoothly in maximum graphical detail. And, resource-intensive applications, such as graphics or video editing software, can be used responsively. To adequately cool high-performance components, CORSAIR relies on an advanced vapor chamber cooling system. This distributes heat evenly, keeping temperatures low even in this slim format.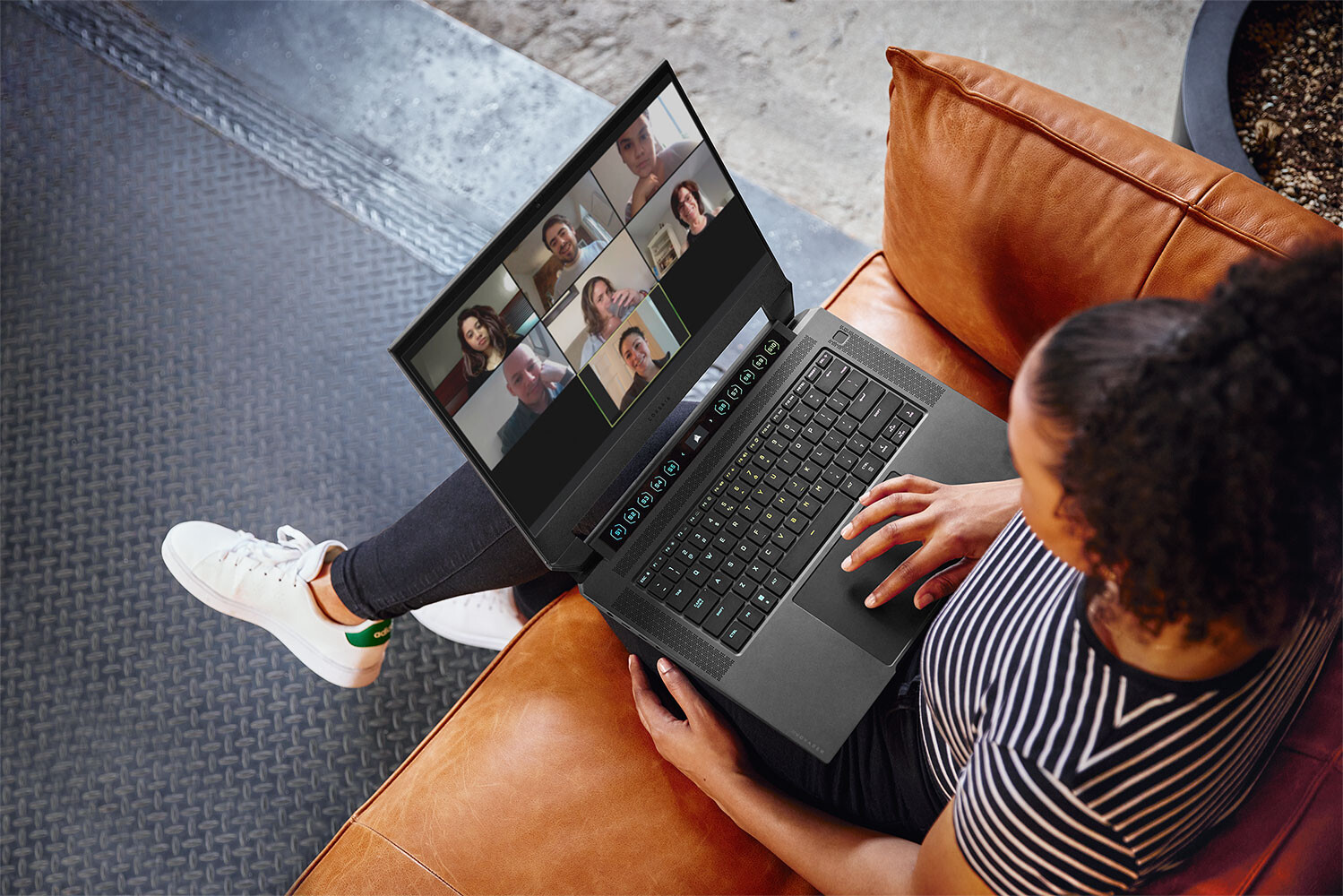 Responsive display and features exclusive to streamers
The screen from 16 inches of CORSAIR Voyager a1600 boasts a resolution QHD+ of 2560×1600 pixels and displays exceptionally rich and contrasting colors thanks to an IPS panel. We have the combination of an extremely high refresh rate of 240 hertz with synchronization technology AMD FreeSync Premium. These, added to the processing power of the Radeon RX 6800M, ensure high frame rates and smooth gameplay. Streamers, in particular, benefit from Elgato technology built into the CORSAIR Voyager a1600. Above the keyboard are present ten S-Key hot keys which can be programmed using the renowned software Stream Deck di Elgato. Thus allowing streaming control at the push of a button. Thanks to a webcam Full HD and an array of 4 microphones with ambient noise cancellation, the handset captures face and voice perfectly.
CHERRY MX Ultra Low Profile Tactile e CORSAIR Voyager A1600
CORSAIR Voyager a1600 is designed for gamers and content creators who always expect the most from their equipment. For this the company has chosen the new keyboard CHERRY MX Ultra Low Profile Tactile (ULP) for his laptop. The variant Tactile it is not characterized by an audible click, but by a noticeable feedback reminiscent of the famous MX Brown. Manufactured exclusively in Germany, the switches undergo rigorous internal quality control to ensure maximum accuracy and reliability. L'ULP Tactile it is activated already after a pre-travel of 0.8 millimeters and an actuation force of 65 centinewton. The total stroke amounts to 1.8 millimeters. As a result, the ultra-flat switches offer ergonomic 1mm travel and the familiar typing feel of a mechanical keyboard. The engineering effort and the fact that CHERRY MX has set a new keyboard standard with MX Ultra Low Profile even earned it the German Innovation Award 2022, Gold category.
Gold Crosspoint contact system
The unique and unrivaled contact system Gold Crosspoint inside the switches ensures the always reliable precision of the MX Ultra Low Profile Tactile. Thanks to an extra thick gold layer on the flawlessly welded contact points, the quality and accuracy of the drive remain unchanged even after years of intensive use. for this reason, more experienced users can always count on absolutely reliable keystrokes.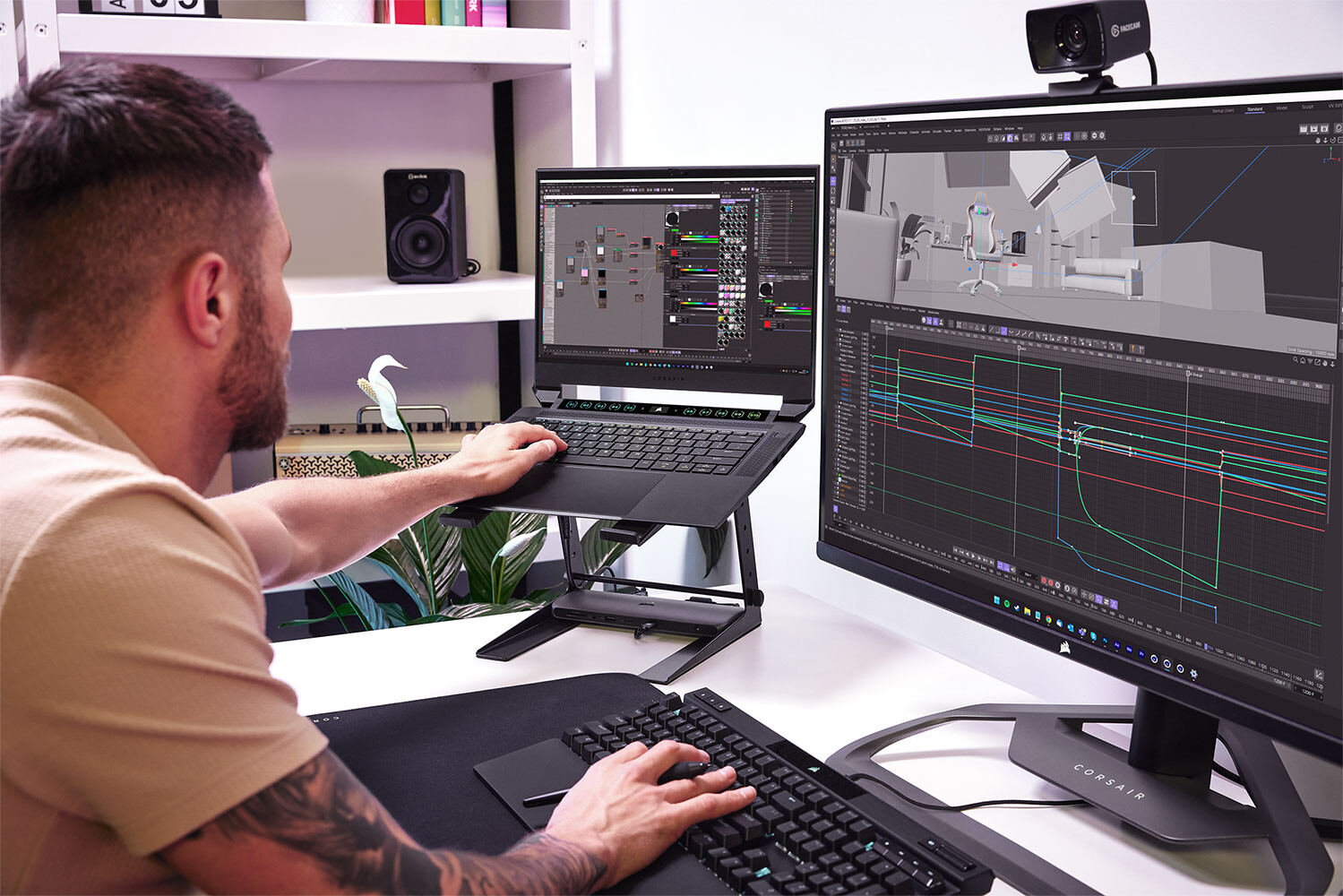 Powerful RGB lighting thanks to CORSAIR iCUE
Thanks to the structure of the MX Ultra Low Profile Tactile, the i LED SMD they can be placed directly under the switches. Since the polymeric components of ULP are translucent, i keys are illuminated intensely and evenly. CORSAIR uses the exceptionally bright CAPELLIX LEDs powered and controlled by the internal iCUE software. In this way, predefined lighting profiles or customized effects can be intuitively programmed and elaborately displayed.
Statements regarding the CHERRY MX and CORSAIR Voyager mix
The following are the first statements regarding the collaboration of CHERRY MX and CORSAIR.
With our particularly thin MX ULP mechanical switches, we have reached the limit of what is currently technically feasible and are setting a benchmark for the entire industry,
explains Rolf Unterberger, CEO of CHERRY. Which he then continued, stating that:
Especially the most modern and powerful gaming laptops, such as Corsair's Voyager a1600, become even more important thanks to this technology for professional gamers, esports gamers or video and streaming creators.
And you? What do you think of these new ones CORSAIR Voyager A1600 con CHERRY MX Ultra Low Profile Tactile ? Let us know with a comment below and stay tuned to TechGameWorld.com for more news and reviews from the world of technology (and more!).
The article CHERRY MX Ultra Low Profile Tactile for the new CORSAIR Voyager comes from TechGameWorld.com.