Also this year flew by and the Christmas is getting closer and closer. The houses and the streets in the center begin to light up with colored lights. With the holidays, however, also comes the gift panic. Each year we promise that the next year we will not get caught unprepared and then promptly we relapse. Except this year. The Christmas 2021 it will be easier because we are weighing ourselves on the gifts. In fact, we decided to collect proposals and advice for those present. Starting right from Christmas gifts for him.
Although the gender categories are now outdated, it seemed convenient to us to collect our advice under this label, for mere convenience. So that those looking for a traditionally "masculine" gift know where to look. Nothing prevents you from exploiting these ideas for giving gifts even to those who belong to a different genre or those who do not feel they belong to any label, indeed.
Christmas gifts for him: what to buy?
Having made the necessary premises, we can enter into the merits of Christmas gifts. To buy the perfect gift, the basis is to know the person to whom you want to give it well. Matching tastes and needs is the winning weapon to hit the mark. That said, here are our tips for gifting for men.
The accessory for the serial lighter ratchet
L'Asanmu USB lighter he has a thousand uses, it is economical and eco-friendly. It is a tool USB rechargeable, without using gas and liquids, which provides extra safety, as well as energy and plastic savings. Unlockable with Fingerprints and the LED indicator indicates the battery level. It is a flameless and windproof lighter, perfect to be used in any condition. In fact, it is suitable for camping, travel, barbecue, indoor or outdoor activities.
The action cam for the adventurous lover
We all know someone who does climbing, diving, mountain tours and quad biking in the desert and never gets tired. For the adventurer, the gift of life remains one action cam, like the GoPro. These small cameras are perfect for all situations where standing still, to capture the surrounding environment, is impossible. You can wear them or tie them to some instrument, they resist water and shocks, they are made to enjoy the moment without missing the opportunity to make videos.
Christmas gifts for him: the portable smart speaker
For music lovers we have thought of Sonos Roam, it portable smart speaker lightweight and compact size. You can put it in your backpack or bag or take it from room to room as needed. Guarantees a fantastic audio, resists water, falls, to dust and other bad weather. Connects via Wi-Fi o Bluetooth and already has integrated Amazon Alexa and Google Assistant to ask for anything or play music through the multiple streaming music services. Perfect for lovers of outdoor activities and to liven up parties.
Gift ideas for the sports fan: DAZN gift cards
This year, with DAZN it is possible to give a Christmas dedicated to sport. The best gift idea for all the fans who don't want to pause their psports thrill. Under the tree, the perfect idea are gift cards and prepaid codes with all the contents, live and on demand, of the streaming sports platform.
Christmas gifts for him: the Marvel mouse from Iron Man
Aspiring superheroes even in the office, Marvel fans are easy to please. The gift idea for this Christmas is the mouse wireless di Iron Man. The ergonomic design is reminiscent of the superhero armor helmet. With the technology of optical tracking offers greater sensitivity than standard mice.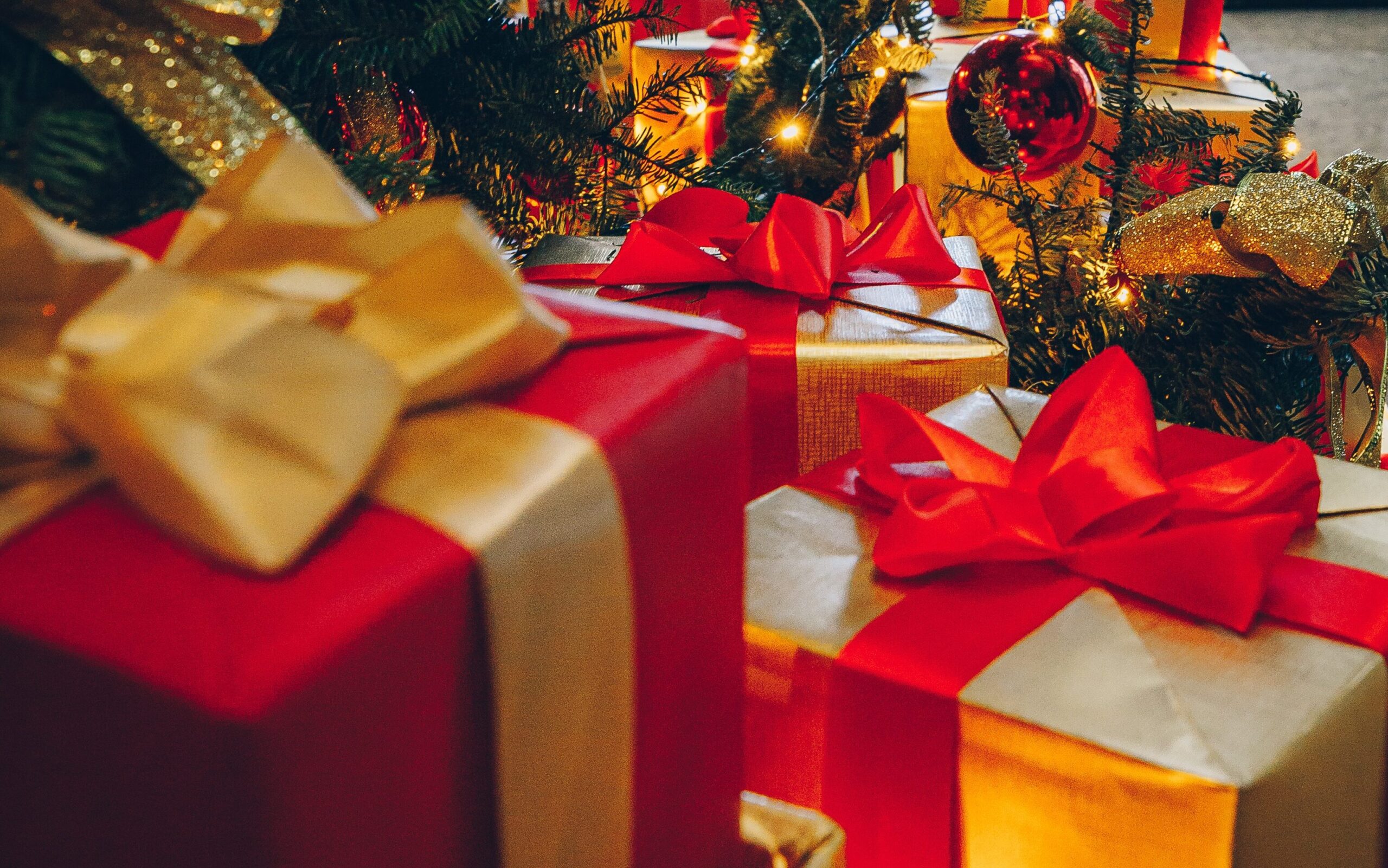 For the businessman: the credit card holder
Paying with credit cards is now a more common use than cash payments. For this we think it is an excellent idea to give a SLim Credit Card Holder. It is a small and slim wallet, designed by Italian designers to offer comfort in the smallest possible space. The SLim card holder is Anti-clone, thanks to its aluminum card holder it prevents access to personal data. Its RFID / NFC protection system blocks any reader meters away from unwanted scans. A beautiful and useful accessory at the same time.
Gift ideas for gamers: the Asus Rog Gladius 3 mouse
The mouse Asus Rog Sword 3 it can be connected in three different modes: 2.4 GHz Wireless, Bluetooth and USB for complete compatibility with devices. Among the gifts for men it is the most suitable for gamgin lovers and for all those who spend hours on the computer. With technology Bluetooth fast pairing to connect up to three devices
It features a 26,000 DPI and 400 ips optical sensor which, thanks also to the 1000 Hz polling frequency, ensures accuracy and speed. With Black Friday on Amazon it is discounted.
Samsung Galaxy S21
Ithe famous smartphone Samsung Galaxy S21 offers a 8K resolution cinematic-level, for stunning photos, even from your videos. With camera from 64MP, the fastest processor ever and a battery that accompanies you throughout the day.
Would you like to know more? Don't miss Fjona's video!
iPhone 13 Pro Max
For Apple lovers, however, there is none. Those accustomed to the iPhone will choose the new model. A display OLED super light in one design sturdy and resistant. Features for filming like in Hollywood, a lightning-fast chip and longer battery life. iPhone 13 Pro Max won't disappoint loyal apple fans.
Huawei tablets on sale, an excellent gift idea
Huawei MatePad 11 with M-pencil is discounted by 100 euros on Amazon, the perfect opportunity to impress, while saving. This tablet is ideal for friends who love the graphic design and creative works. Also perfect for edit videos or watch streaming TV series, the screen has a very high resolution and the audio is great. With 6 GB of RAM and 128 GB of ROM memory it offers great performance.
Gifts for men: Microsoft Xbox Series S on offer
Un regalo ever green: Xbox Series. The smallest and most elegant Xbox console ever, fast and with the latest generation performance, at a discounted price on Amazon. Xbox is all about digital, with one instant library 100+ high-quality games, including all new Xbox Game Studios titles, with Xbox Game Pass Ultimate (subscription sold separately). With Quick Resume you can jump from one game to another in a flash. At the heart of Series X is the Xbox Velocity Architecture, which pairs a custom SSD with embedded software for faster, simpler gameplay with significantly reduced load times. On sale a 284 euro.
And the controller?
A super original and fun idea is the custom Xbox wireless controller. There are several, colorful, handy and performing. They guarantee optimal functioning and make the gamgin even more stylish. It goes without saying that our favorite is the one from Space Jam 2 New Legacy Tune Squad. If you have to give a gift to a millennial, Space Jam is always a great idea.
A classic of Christmas gifts: LEGO sets
What a Christmas is without a set LEGO to be built all together? Construction kits, in addition to being a beautiful pastime, are real collector's items. Just choose the one that best suits the lucky one who will receive the gift. Are you a fan of Star Wars or maybe Harry Potter? Maybe you prefer the heroes of Marvel or the funny Super Mario? LEGO offers building sets for everyone.
The OPPO smartwatch
A beautiful tech gift is theOPPO Watch watch in 46mm version has one screen 1.91 "AMOLED with sharp image quality and colors that stand out. The curvature of the design makes the smartphone aesthetically pleasing. It allows you to better manage smart functions with Wear OS by Google: it monitors your health and training, checks the weather and allows you to get updates on the most important notifications. A truly precious gift.
To discover all our tips and Christmas gift ideas, we recommend that you also keep an eye on tehcprincess's Telegram channel. We hope we have been helpful with our gifts for men, more Christmas shopping tips are coming soon.