The Corsair K55 RGB PRO and K55 RGB PRO XT gaming keyboards were recently presented. Let's find out together in this article
Corsair, a leading company in the production of gaming accessories and components for gamers and content creators, has always been committed to offering peripherals that allow everyone to express themselves at their best. One of the latest examples are RAM banks Corsair Vengeance RGB Pro SL. To find out more about it, I invite you to read our review. Today the company announced the arrival of two gaming keyboards, namely the Corsair K55 RGB PRO and the Corsair K55 RGB PRO XT. Let's go and see them in more detail.
Here are the new Corsair K55 RGB PRO and K55 RGB PRO XT
The new keyboards ensure amazing light effects for each gaming station. The K55 RGB PRO model features five RGB lighting zones with six built-in preset effects, while the K55 RGB PRO XT model allows an additional level of customization thanks to the RGB backlighting for a single key; it also boasts ten built-in lighting effects and virtually unlimited customization possibilities using the software iCUE.
The software allows you to take full advantage of features such as RGB lighting customization, key remapping and programming of powerful macros with ease. This is made possible thanks to the new user interface recently redesigned. In addition, thanks to the iCUE ecosystem you will be able to synchronize RGB lighting on all compatible devices, and enjoy a completely immersive gaming experience with a series of selected games.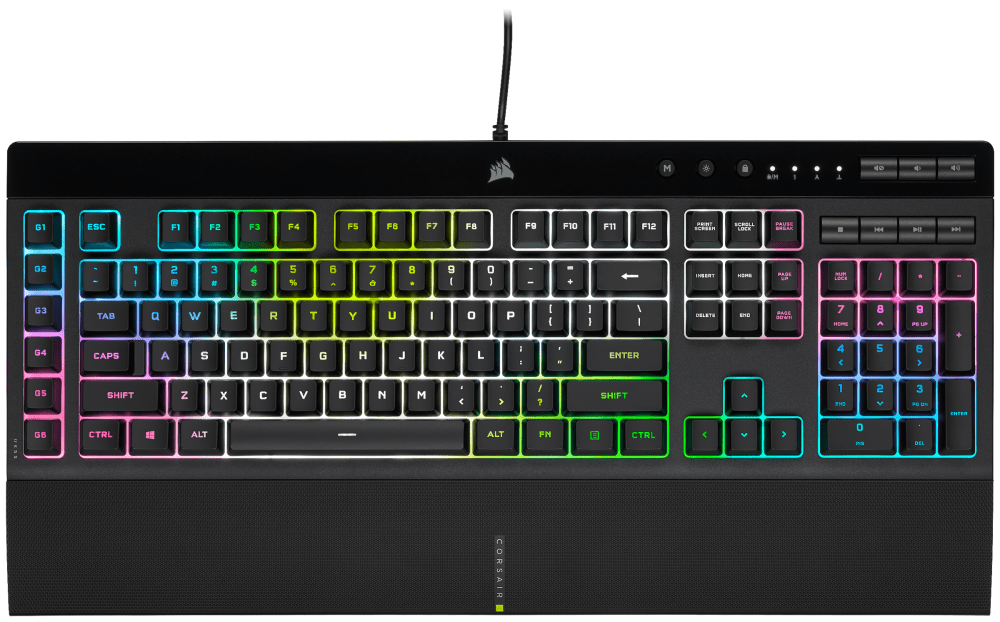 Both keyboards boast six dedicated macro keys, which allow you to easily activate and customize functions, hotkeys or actions with extreme simplicity. The macro keys can also be integrated with the Elgato Stream Deck software, to activate streaming commands and take your content to another level. Seven keys dedicated to multimedia controls and volume allow you to quickly and conveniently manage the playback of multimedia content and audio, so as to avoid distractions and stay focused on game actions.
Thanks to rating IP42 the keyboards are designed to offer maximum peace of mind thanks to the protection against dust and accidental contact with liquids. They can also boast a soft removable palm rest to always guarantee maximum comfort. Quiet and responsive keys allow you to enjoy a comfortable and quiet typing experience, with tactile feedback to give you maximum reliability in the most important moments.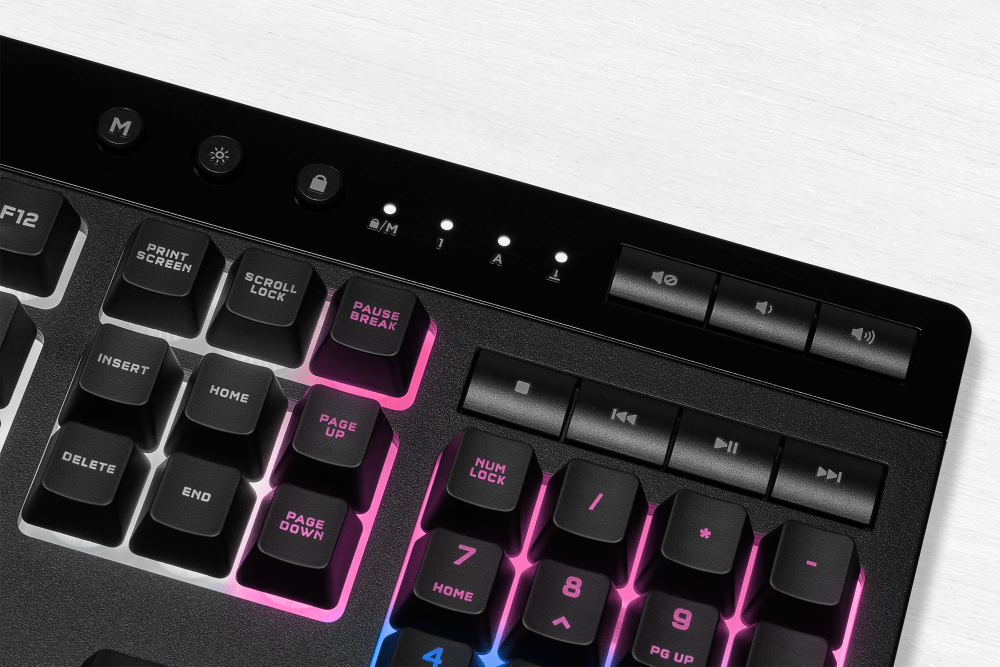 Anti-ghosting with selective rollover of the keys ensures the recording of every input even in the most frenetic actions of FPS and MOBA games, even when multiple keys are pressed at the same time. With the locking of the Windows button there will be no accidental interruptions in the most critical moments. The two models can be purchased directly on the online store and are covered by one two-year warranty.
For the The recommended Corsair K55 RGB PRO is € 59.99, while for the K55 RGB PRO XT the price goes up € 79.99. Prices are not too high, therefore, for keyboards that are highly competitive. What do you think of these two new peripherals? Let us know yours in the comments. In order not to miss further news regarding the hardware world, keep following the pages of tuttooteK!