Dell Technologies has decided to launch the new series of laptop Latitude 5000 just on the occasion of Earth Day, to emphasize the sustainability of your devices. Made with sustainable materials, with low environmental impact packaging. But always with the power and performance needed to enable a complete hybrid work experience.
Dell Latitude 5000, the most sustainable laptops the company has ever launched
The Serie Latitude 5000 has the largest volume within the offering of Dell. For this reason, investments in the sustainability of these products have an immediate effect on the environmental impact of the company. Dell has based the new products and materials on its own Concept Lunawhich ambitiously aims to create the sustainable design of the future.
The new Latitude 5000 line offers a laptop lid made of 71% recyclable materials. We are talking about bioplastics of plant origin recovered from the paper sector (21%), recovered carbon fiber (20%) and post-consumer recycled plastic (30%). There base instead Dell is made of recovered carbon fiber (20%), with feet made of rubber produced from castor oil (39%).
Latitude 9430
Also important is the use of oceanic plastics for housing the cooling fan (28%) as well as in the packaging. Which is al 100% made with recycled or renewable materials, as well as being totally recyclable. The recycled packaging covers both the Latitude, Precision mobile workstations and XPS devices.
Rahul TikooDell Technologies Senior Vice President Client Product Group explains, "Dell's mission has always been to create technology for human advancement. We are strongly oriented to change the future for the better for the new generations. This shines through in the way we design our products and their packaging: we want to help reduce environmental impact, CO2 emissions and waste. "
La Hybrid Work Experience
Another important step concerns support for the hybrid work, which allows to lower the environmental footprint of those who work. It also allows madded flexibility to those who worka, optimizing times and increasing productivity.
For this reason Dell announces the Dell Optimizer, software suite to improve the end-point experience through artificial intelligence. With new features Intelligent Privacy users can hide sensitive information when a stranger looks at the screen. But there are also connectivity features to connect users to two wired or wireless networks at the same time. They also allow you to intelligently cancel background noise when making video calls, for example.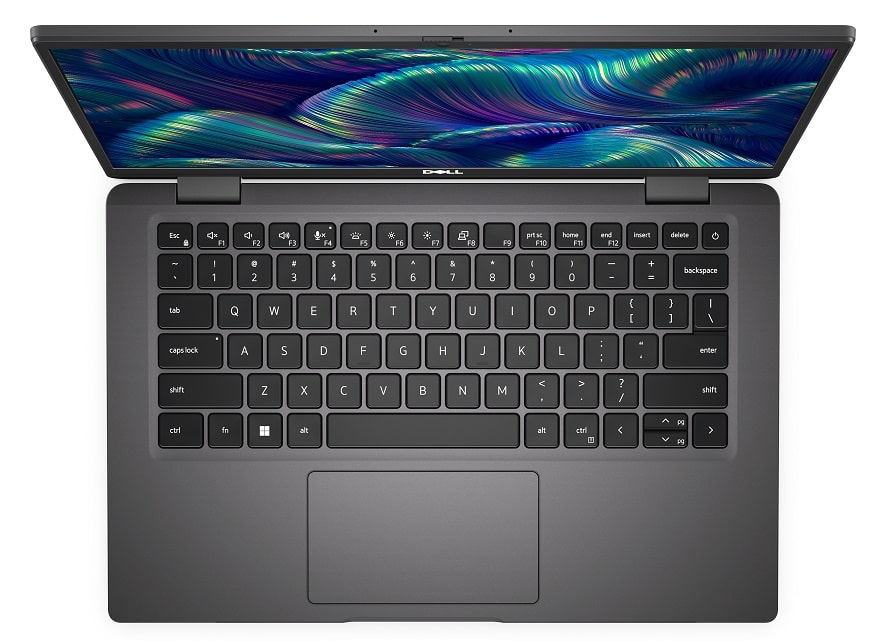 Dell Latitude, sustainable laptops
Dell has decided to announce many products that leverage processors 12th generation Intel Core, with options like the 5G and WiFi 6E. But at the same time they are intelligent and sustainable.
Among these there are Latitude 9430, the ultra-premium 14-inch screen. Then the laptop that weighs less than a kilo Latitude 7330 Ultralight. The 14-inch Precision 5470, or the 15-inch 5570 and 17-inch 5770, true workstations with graphics up to NVIDIA RTX ™ A1000 Graphics. Or monitor and hub solutions such as Dell UltraSharp 32 e 27 4K USB-C Hub Monitor. To which are obviously added the Latitude 5330, 5430, 5530Besides Latitude 5431 and 5531.
All products arrive between April and May 2022, although for the moment we only have American prices. We will update you when those for our country arrive, but to have an indicative value:
Latitude 9430available from April 2022 starting at $ 2,245. Latitude 7330 Ultralight configurationavailable April 2022 starting at $ 1,899. Latitude 7330, 7430, 7530available from April 2022 starting at $ 1,969, $ 1,969, $ 2,023, respectively.
Latitude 5330, 5430, 5530available from April 2022 starting at $ 1,562, $ 1,419, $ 1,442, respectively. Latitude 5431 and 5531available from April 2022 starting at $ 1,771 and $ 1,749 respectively. Latitude 3330 available from April 2022
Precision 5470, available from April 2022 and Precision 5570, 5770, available from April 2022.
Dell UltraSharp 32 e 27 4K USB-C Hub Monitor (U3223QE / U2723QE), already available at $ 724.99 and $ 1,149.9 respectively.
Dell UltraSharp 30 USB-C Hub Monitor (U3023E), available now for $ 1,049.99.
We refer you to the Dell website for more information.