Actor Stellan Skarsgård talks about his experience on the set of Dune, a science fiction film directed by Denis Villeneuve
Dune it is absolute one of the most anticipated films of the next cinematic season. The adaptation of the first part of the novel of the same name by Frank Herbert, by the Canadian director Denis Villeneuve, should see the light in October 2021. The science fiction film is one of the most talked about in recent times, and some curiosities are revealed to us by its own actors.
Within the cast of Dune we find for example Stellan Skarsgård. The Swedish actor revealed how many hours of makeup were needed to shoot the scenes in which he appears. Let's see the details together!
Dune: makeup and hair for Stellan Skarsgård
In Dune, Stellan Skarsgård plays the fearsome Baron Vladimir Harkonnen, described in the pages of the novel as "gross and immensely fat". This involved a really intense physical transformation for the actor, and well eight hours of makeup a day to be able to immerse yourself in his character. Judging from the first leaked images, it's not hard to understand why!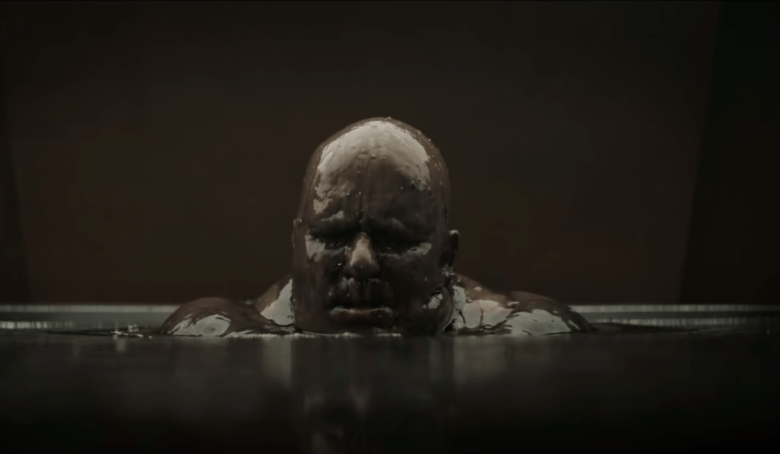 Skarsgård revealed:
I worked eight or ten days on the film, so my character doesn't appear much even though his presence is felt. It is a presence that can inspire fear even when it says nothing. I think you will be afraid of him. And I'm extremely fat. I spent eight hours every day sitting doing my makeup. And in some scenes I look really tall because I float in the air. You will have a lot of fun.
About his collaboration with Villeneuve, he was enthusiastic:
I can't wait to see this movie because it's Denis Villeneuve. Whatever it does creates an atmosphere that is like a dance, that you can touch and that draws you into it. You are never bored even if it takes long, slow shots. The atmosphere is growing and you are in its universe. I think it will be the same with this film. Working with him is lovely, he's a wonderful man.
In addition to the protagonist Timothée Chalamet in the role of Paul Atreides, also the rest of the cast it is truly stellar. In the film we will find Rebecca Ferguson, Oscar Isaac (who will play the young man's parents), Josh Brolin, Dave Bautista, Stephen McKinley Henderson, Zendaya Coleman, David Dastmalchian, Chang Chen, Sharon Duncan-Brewster, Charlotte Rampling, Jason Momoa and Javier Bardem.
Expectations are very high, and comparisons with the previous adaptation by David Lynch will be inevitable. To tell the truth, the 1984 Dune had quite disappointed the fans: we will see if instead Denis Villeneuve's version will be able to satisfy us! In the meantime, keep following us on this page so as not to miss all the news on cinema and TV series!