PlayStation 4 she is still a long way from retiring, given her heir's shortage of supplies, and this week she turns eight. It was precisely the November 29, 2013 that the then new consul of Sony has reached the European market, so what better time to celebrate its history, made up of still beloved exclusives and record sales.
PlayStation 4 turns eight
It has been eight intense years for the console, which during its life cycle has entered the homes of a very high number of fans. They are in fact more than 110 million copies of PlayStation 4 sold in total, according to data updated to this May, and for good reason. It is no mystery that Sony has dominated the last generation of consoles and it has done so thanks above all to a rich park of exclusive productions, which have made PlayStation 4 the object of desire of many.
PlayStation Studios exclusives
To make the fortune of the console were in the first place the PlayStation Studios, who have produced products that are still remembered today as the great excellences of the last generation. Let's talk about products like God of War, who came out of the forges of Santa Monica Studios and who has been able to reinvent a two-dimensional character like that of Kratos practically from scratch.
Or again The Last of Us Parte II, who deserves the credit for having told an exquisitely human story against the backdrop of a post-apocalyptic world in which there is very little human left, both conceptually and in practice. These two giants must also be joined Ghost of Tsushima, Horizon Zero Dawn, Days Gone and many other titles, relatively recent, but which have already created the conditions for long-lived sagas to say the least.
Space for third parties
Of course we also had noteworthy third-party exclusives, it's no surprise in this sense that much of the console's initial sales are due to the release of Bloodborne, one of the greatest expressions of the horror poetics of FromSoftware, which with this video game has been able to evolve the Souls formula, declining it into a video game strongly different from what was produced by the software house up to that moment.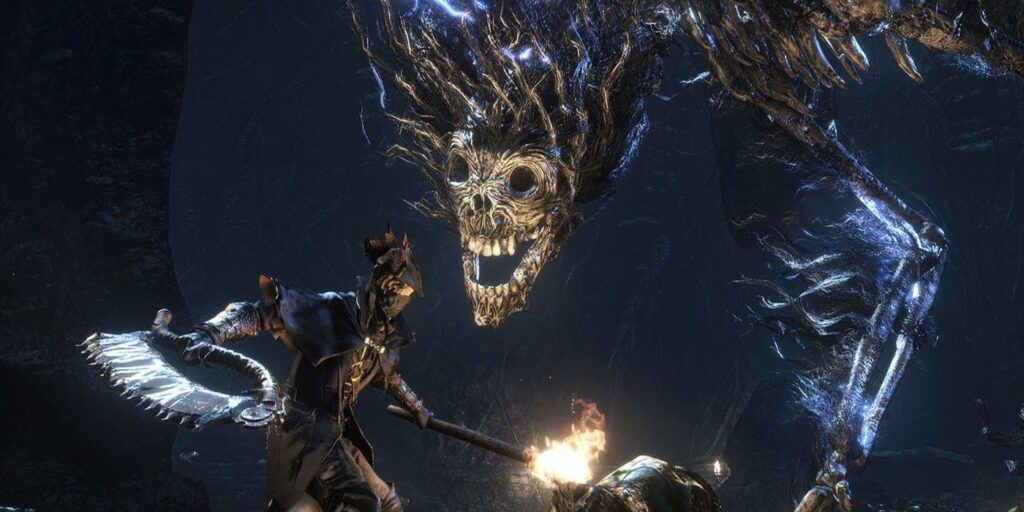 In more recent times it is impossible not to mention Final Fantasy VII Remake, which finally gave fans of the ultimate fantasy the reconstruction of one of the undisputed masterpieces in the history of Square Enix, net of an authorial drift not entirely appropriate.
From this point of view, Sony was not afraid to experiment with its PlayStation 4, giving the green light to titles capable of challenging the very concept of video games. Obviously in this case we are referring to Death Stranding, the new effort of Hideo Kojima, a product that seems to deliberately want to unhinge some key concepts of the videogame medium as such.
The end of an era
Now with the advent of PlayStation 5, PS4 is heading for its retirement, even if, as we said at the beginning, the rest days for the last generation of Sony they still appear quite distant. As we know, the semiconductor crisis forced the Japanese giant to a rather soft transition towards next gen, and many of the new exclusives will arrive on both platforms.
While this is good news for all those who have not yet managed to get their hands on PS5, on the other hand there remains the question of how these new exclusives will turn out on old gen consoles. One thing is certain though: the PlayStation 4 story isn't quite over yet.