We can't resist the joke: if with the transition from Facebook to Meta you thought that the group led by Mark Zuckerberg has changed its skin, you have not seen anything yet.
Because what the Meta researchers are working on is really a new artificial skin. Which will be entrusted with none other than the task of introducing touch into the metaverse.
The announcement was made by the same company. And now it stands out in a long post, complete with images and videos, published on the official blog on Monday 1 November.
Meta seems to really intend to marginalize Facebook, the social platform that has nearly three billion users, which has come under the eye of the storm due to the statements of Frances Haugen, which later resulted in the Facebook Papers.
What do we know about ReSkin? What does this new technology consist of, and at what point are the technicians working on the project?
Touch in artificial intelligence
Meta explains how, in the field of artificial intelligence, touch is a more difficult sense to develop than sight and hearing. But it is quite clear how, in order to have an experience that is as immersive and realistic as possible (even in the metaverse), the tactile exploration of the environment is fundamental.
ReSkin
An important result has now been achieved in what until now seemed a difficult research field, proudly announce the leaders of Meta. And his name is ReSkin.
It is, we read in the note, one open source artificial leather, developed by Meta AI researchers in collaboration with a staff of Carnegie Mellon University.
ReSkin will help researchers advance the tactile sensing capabilities of their AI systems with extreme speed and accuracy. How?
How ReSkin will work
ReSkin will leverage advances in machine learning and magnetic sensing. And it is presented as an economical, versatile, durable and replaceable solution, designed for long-term use. As well as being easy to wear for both robots and humans.
This new technology will be based on a learning algorithm that will allow the sensors to self-calibrate. All the data derived from the experience then pass to the system.
Specifically, this artificial leather (made of elastomer), less than three millimeters thick, will be crossed by magnetic particles. When ReSkin comes into contact with a surface, the material deforms and alters the magnetic field produced by the particles. Here is what data is sent to the artificial intelligence, which decides how to react to the stimulus according to the necessary force. In this way, artificial intelligence will be able not only to learn, but also to refine the sense of touch.
Meta will release basic documents, codes and models to researchers, who will be able to "use ReSkin without having to collect or train their own data sets".
According to Meta, the artificial leather must be replaced after 50 thousand uses.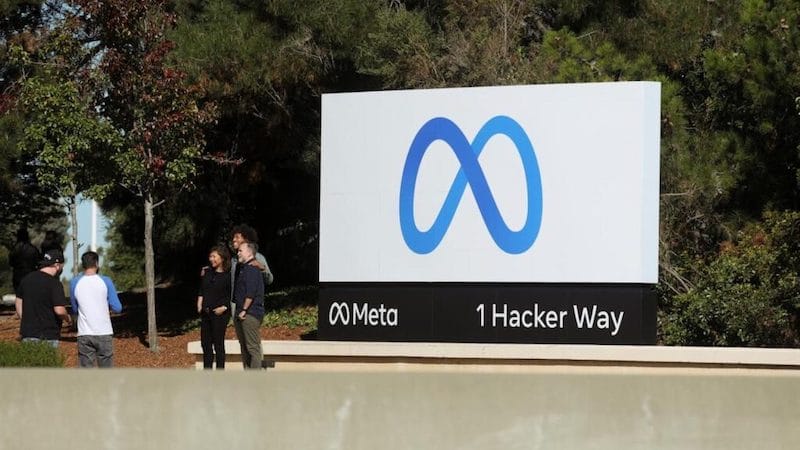 Areas of use
Self-learning and ultra-sensitive sensors will make ReSkin usable in a wide range of touch-based activities, including those that require great precision. Think for example of the health sector. But also to robotic grasp and proprioception (i.e. self-awareness in space).
Some experiments (also shown through short videos inserted in the Facebook blog post) show us how an artificial intelligence thanks to ReSkin can carefully manipulate grapes or berries. When applied to humans, ReSkin is able to measure the force expressed in any tactile experience. In this case the experiment was carried out by applying special insoles to the paws of a dog.
ReSkin and the metaverse
Beyond the professional areas of use, there are already many onlookers waiting how this new technology can be declined in the tactile experience within the metaverse. Although, it must be said, there are still no Meta declarations in this sense.
The boom of the metaverse
Meta was born a few days ago and it seems that a metaverse competition has already started.
If the Menlo Park group, with ReSkin, is working to add a realistic tactile experience to the metaverse, other companies (from Nike to Disney) are already thinking of branding it.
Zuckerberg has hired Khaby Lame, the social star of the moment, as a spokesperson for this new immersive universe.
E if any of you readers should have catastrophic thoughts, and fear a progressive abandonment of the real world, rest assured. Because Meta is opening new physical stores, where you can equip yourself with the devices necessary to access the metaverse.