With FUJIFILM GFX 100S another historic milestone is marked in this beautiful project that began a few years ago. The new medium format mirrorless is almost as compact as a Full Frame and above all costs like a Full Frame
Taking inspiration from the GFX 100, pioneering a new approach to shooting based on the combine the Large Format with mobility and portability, GFX 100S pushes the boundaries of what can be achieved in the creation of large format images and is the camera designed specifically to provide creatives with the opportunity to capture images of the highest quality, outside a studio, in different and dynamic contexts . The bold challenge of not sacrificing quality in favor of convenience and portability has allowed FUJIFILM to create one of the most compact and high-performance Large Format cameras in the world.
Until today, FUJIFILM GFX 100S is the most advanced of any other camera in the GFX system. It combines the best of Fujifilm's imaging technology into a 900g body. Similar in size to most full-frame cameras, but optimized and designed to accommodate a 102MP sensor, which is 1.7 times larger than a full frame sensor, FUJIFILM GFX 100S also offers up to 6-stop five-axis in-body image stabilization (IBIS), incredibly fast and accurate autofocus, and world-renowned, world-renowned color reproduction capability to encourage " image creators "to surpass themselves in their own flair. FUJIFILM GFX 100S will be on sale from March 2021 at the indicative and suggested retail price of € 6,185.00 including VAT.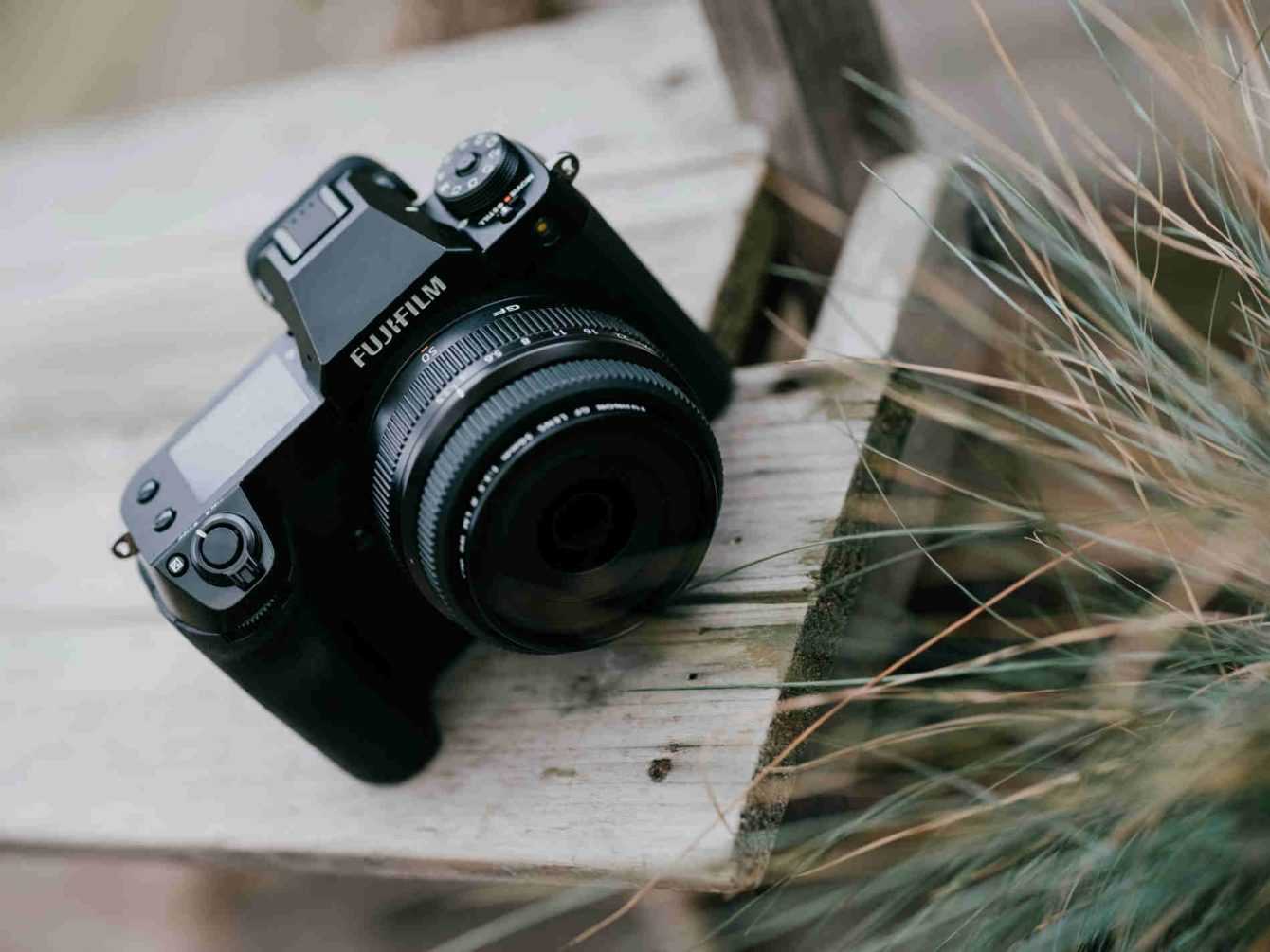 FUJIFILM GFX 100S: main features
102 MP images
Thanks to the high-performance CPU X-Processor 4 quad-core Fujifilm, GFX 100S leverages its own Large Format back-illuminated CMOS sensor 102 MP to deliver stunning quality images. Compared to the smaller, lower resolution sensors commonly found in traditional full-frame DSLR and mirrorless cameras, the GFX 100S's image sensor is approximately 1.7 times larger and has been enhanced to be incredibly sensitive to light. This provides a significant advantage over smaller sensors when it comes to producing images with an incredibly shallow depth of field, rich dynamic range, faithful color reproduction, and outstanding performance at high ISO.
Fujifilm's expertise in color science is renowned among industry insiders. For over 86 years, FUJIFILM has been complicit in some of the most iconic photography and films in the world. GFX 100S gives you access to this immense experience at the touch of a button, thanks to one of the world's most acclaimed digital color processing engines. With available a choice of 19 unique Film Simulation modes FUJIFILM, it's easy to get stunning colors right in the room. The GFX 100S includes Nostalgic Neg., A new undiscovered Film Simulation mode that will particularly tickle your creativity. Recalling American New Color Photography, which emerged in the 1970s, Nostalgic Neg. the legacy of this movement continues by expanding the boundaries of photographic creativity through the deliberate use of color. Its unique hue adds an amber tone to the highlights, for a softer look, and increases the saturation of the shadows, preserving details, to provide a lyrical touch to images.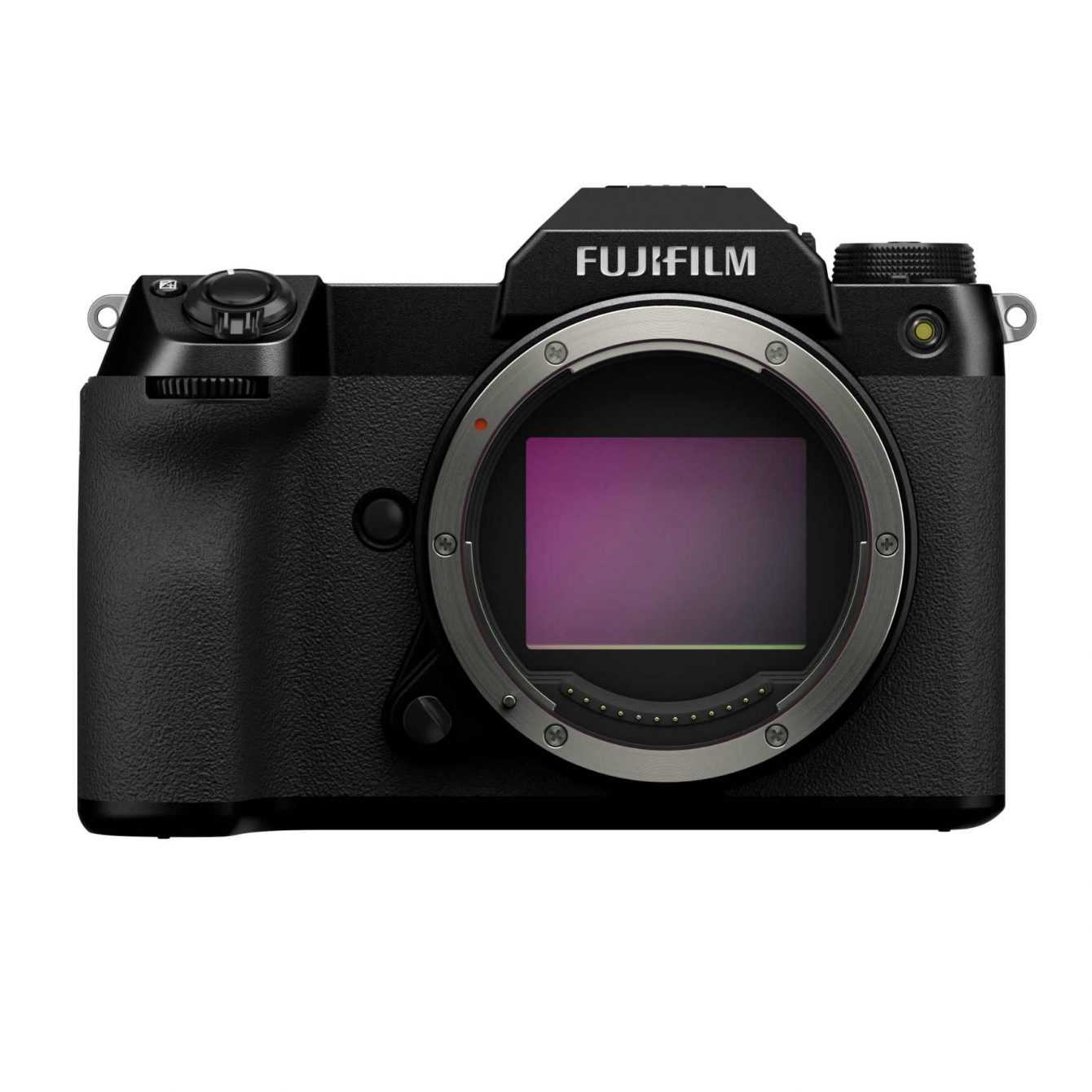 High Performance AF even in low light conditions
Unlike many other large and medium format cameras, the phase detection pixels on the FUJIFILM GFX 100S image sensor cover nearly 100% of the surface, for a level of autofocus performance never before seen in large format digital photography. This means the camera it can acquire focus in as little as 0.18 seconds, even at luminance levels down to -5.5EV, making it versatile, accurate and blazingly fast. Thanks to X-Processor 4, the GFX 100S efficiently uses an updated focus detection algorithm to keep subjects in focus via Tracking AF and Face / Eye AF.
Compact 5-axis In-Body Stabilizer offering up to 6 stops of vibration reduction
FUJIFILM GFX 100S is equipped with a newly developed In-Body Image Stabilization (IBIS) system, which greatly expands the possibility of creating freehand images in complete safety. Compared to the FUJIFILM GFX100 unit, the IBIS mechanism inside the GFX 100S is 20% smaller and 10% lighter. Despite this reduction in size, the five-axis system provides 6 stops of image stabilization (CIPA), so a 0.5 stop improvement over the GFX 100.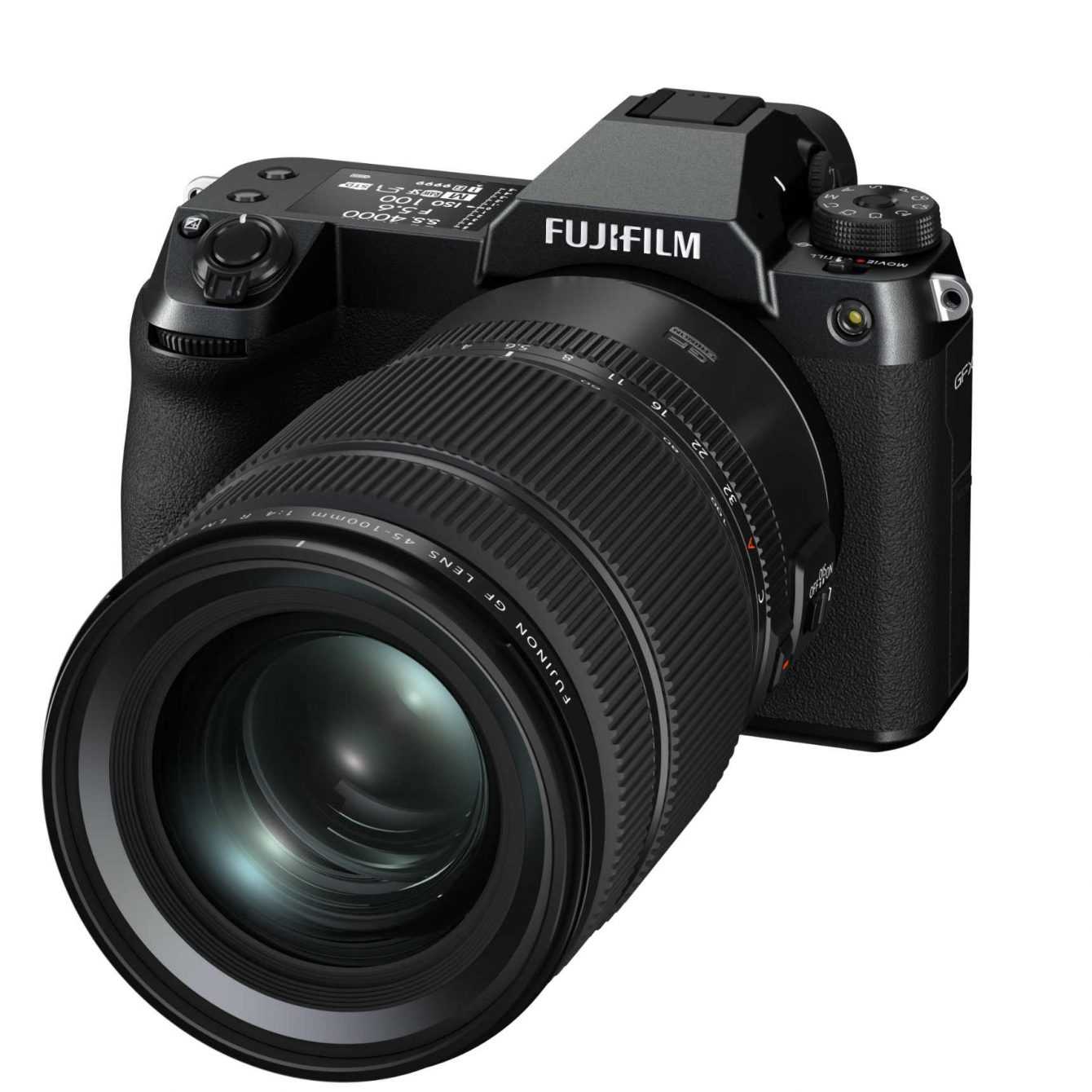 Designed for portability and durability
With a weight of 900g, a width of 15cm, a height of 10.4cm and a depth of 8.7cm, the compact body of the GFX 100S is the size comparable to many full-frame cameras. Even with this compact size, it packs a high-performance IBIS and a 102MP image sensor that's nearly double the physical size of a typical full-frame sensor. FUJIFILM GFX 100S features a redesigned shutter unit and an all-new IBIS unit, while leveraging a smaller, but highly efficient, lithium-ion battery. This results in a camera with a super compact body, about 6cm shorter and 500g lighter than the GFX 100, capable of maintaining the same level of photo quality and video performance. Furthermore, the reduction in physical size of the GFX 100S is well balanced by a very sturdy grip, which offers a comfortable feel in the hand and makes it possible to use the camera for extended periods of time.
In addition, it is possible to use an optional accessory, MHG-GFX S, a metal grip that improves ergonomics and allows a more stable grip of the camera even when large lenses are mounted. The lower part of the handle is also carefully machined, with a dovetail notch compatible with standard Arca-Swiss tripod heads, to allow a quick transition between the tripod and freehand grip.
FUJIFILM GFX 100S is designed to operate in temperatures down to -10 ° C (14 ° F) and to be resistant to dust and moisture. It is also built with a magnesium alloy frame that is purposefully 1mm thicker than the GFX 100 near the lens flange, to provide additional support for larger G Mount lenses.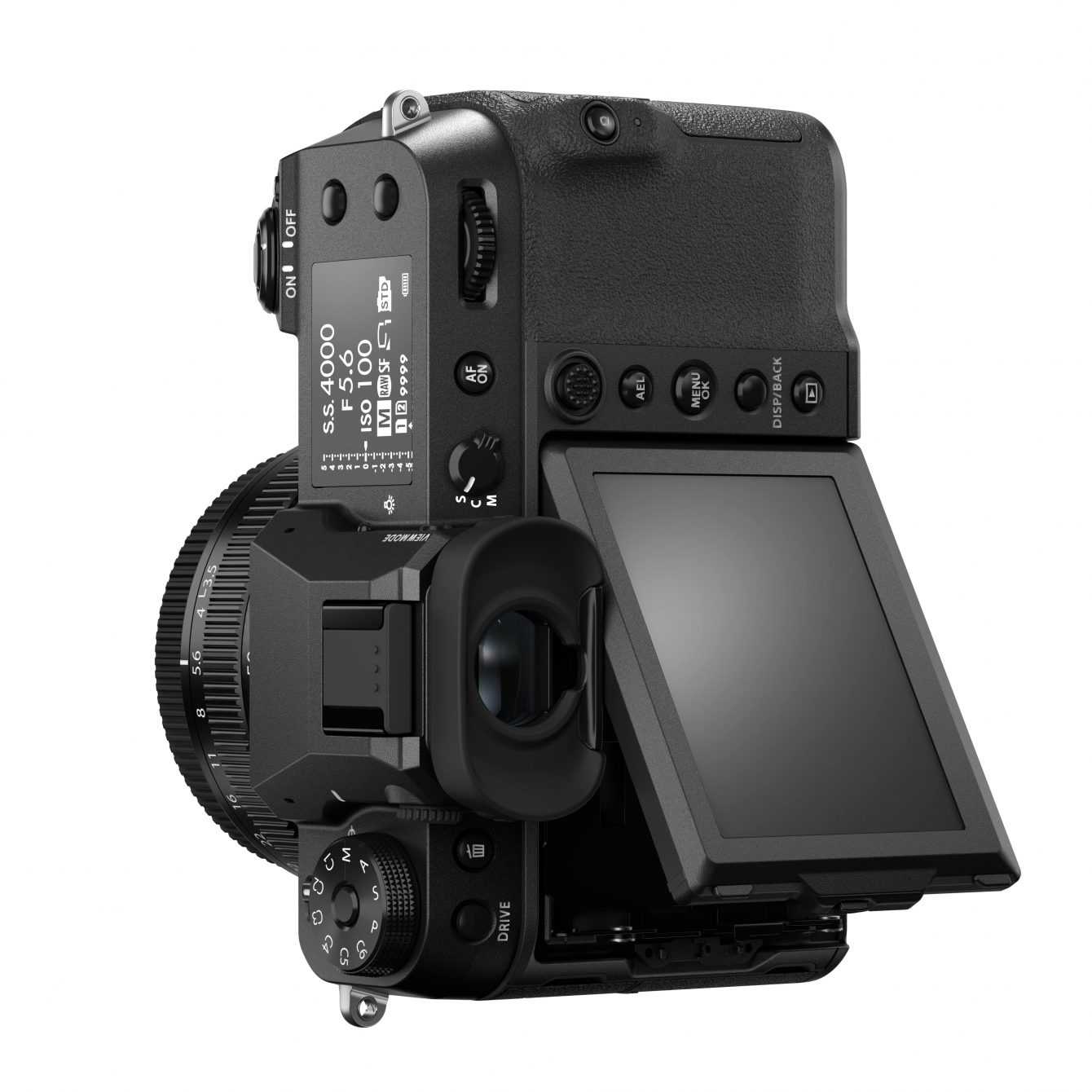 Intuitive controls for easy use
FUJIFILM GFX 100S offers controls that will be simple to both those already familiar with the GFX system and new users. For example, a PASM selector, with six programmable custom options, provides quick and direct access to frequently used settings, while a switch, conveniently located next to the mode dial, allows users to quickly switch between photo and movie modes. An ergonomic upgrade to the focus lever also makes AF point selection easier and smoother.
The camera is equipped with a 3.2 "LCD monitor on the back and a secondary 1.8" LCD monitor on the top plate, which can be customized to show the main EXIF ​​settings, such as shutter speed, aperture, ISO sensitivity and exposure compensation, and to view the status of the main functions or the capacity available on the storage media. The 3.2 "LCD touch display has a resolution of 2.36 million pixels with 100% coverage and can be tilted in three directions (90 ° up, 45 ° down and 60 ° to the right).
A large format system to produce 4K 30P movies
With its large format image sensor, the GFX 100S is capable of record 4K / 30p movies cinematic impact with an incredibly shallow depth of field, high performance at high ISO and wide tonal gradation for unmatched overall image quality. Movies can be recorded in different quality levels, from F-log 10-bit 4: 2: 0 with bit rate of 400 Mbps on SD card, up to 10-bit 4: 2: 2 and 12-bit ProRes RAW formats via the HDMI port. In addition to being able to record 4K movies in 16: 9 aspect ratio, the GFX 100S also supports 17: 9 aspect ratio, which is frequently used in digital cinema. The most commonly used compression codecs, such as H.264 and H.265, are also available. In addition, you can select professional standards such as REC.2100, which support Hybrid Gamma Log (HLG) and F-Log for complete creative control. Compared to using commonly available compression codecs, such as H.264, recording movies in F-Log or HLG offers filmmakers much more flexibility in post-production, as, through the editing and color grading process, it is possible to make adjustments to luminance and saturation, or any other image attribute, to the shot.
For maximum flexibility in image adjustments and color grading, the GFX 100S can also record 4K / 30P movies in 12-bit RAW format, via HDMI, directly to the Atomos Ninja V external recording device, in the Apple ProRes RAW recording format. This allows you to define the look of the image in post-production, avoiding in-camera processing. Simultaneous output of RAW format and F-Log or Hybrid Log Gamma (HLG) format with a film simulation mode applied is also possible.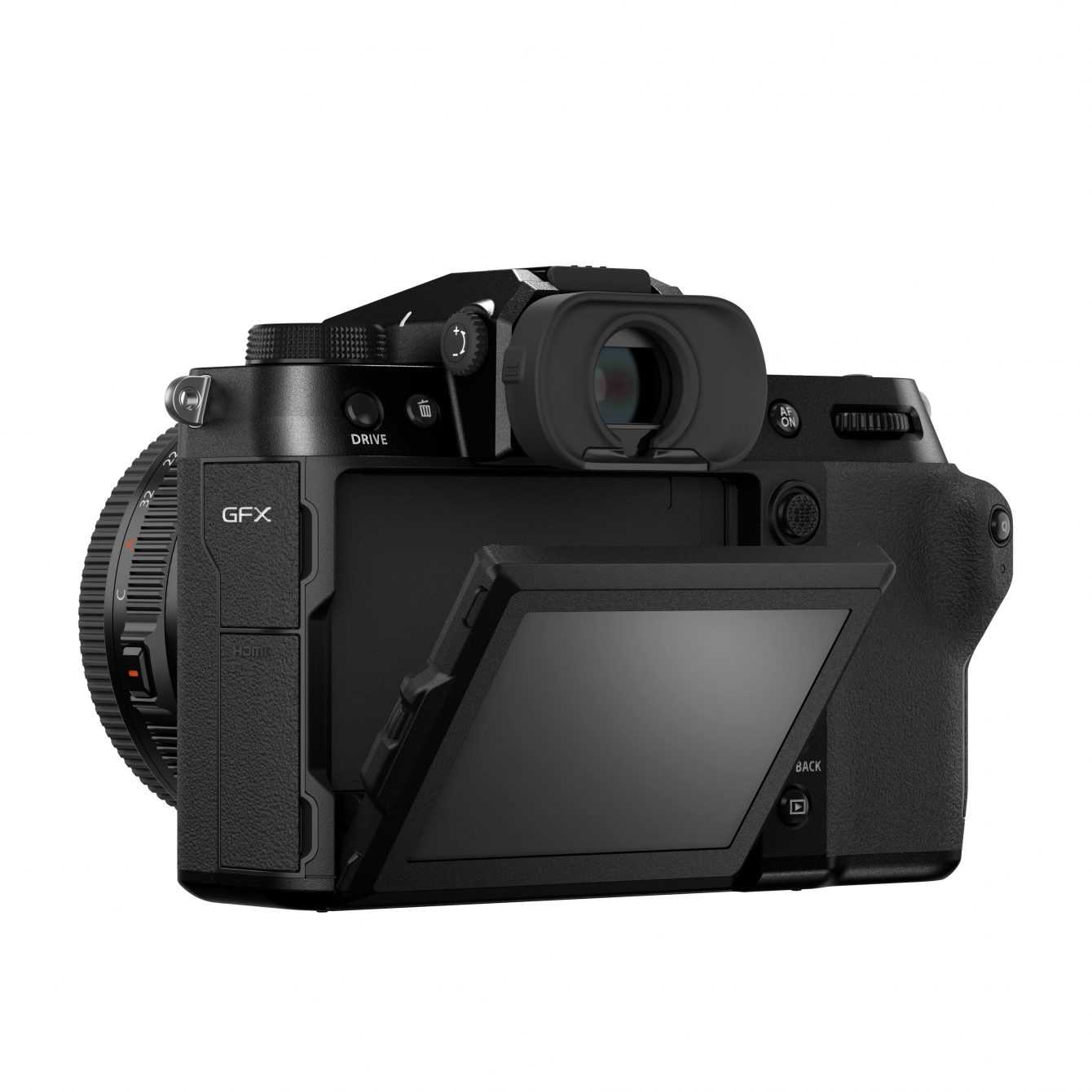 FUJIFILM GFX 100S: congratulations again
Even the newcomer in the GFX line amazes and continues to innovate a segment practically monopolized by FUJIFILM, but which nevertheless does not stop and continues to work. The new FUJIFILM GFX 100S it has in itself the quality of a medium format sensor and the convenience of a Full Frame mirrorless, but above all finally the price is no longer a problem. What can I say … Great job Fujifilm! That's all from the photography section, keep following us!