Funko expands its boundless collection with a new Captain America figure, you can admire it in our article
The role of Captain America has been passed recently, but will the new chosen one be able to handle the cumbersome title in question? The Falcon and the Winter solider it was a blast in Avengers: Endgame. Steve Rogers has stepped down from his pressing Captain America post, and now the torch must be picked up because the world needs some hope. John F. Walker he is about to take the shield, but something is wrong with him and only time will tell if the character will remain faithful to the values ​​of the role.
Marvel fans will know more while The Falcon and the Winter Solider continues, but until then, it's time for the new superhero to shine! So here he thinks about it Funko with its new themed figures Captain America to give prestige to the new hero. Let's see all the details about it in the next lines of this article.
Funko POP: still little news on the figure of Captain America, here is what is known so far
The new Captain America has been completely recreated in Funko POP with his outfit making it a fantastic collector's item for fans of the Marvel Comics Universe. This is the first time we've seen a different character in this iconic role, and it's a big step for the whole MCU. Falcon and The Winter Soldier fans won't want to miss adding this POP to their collection.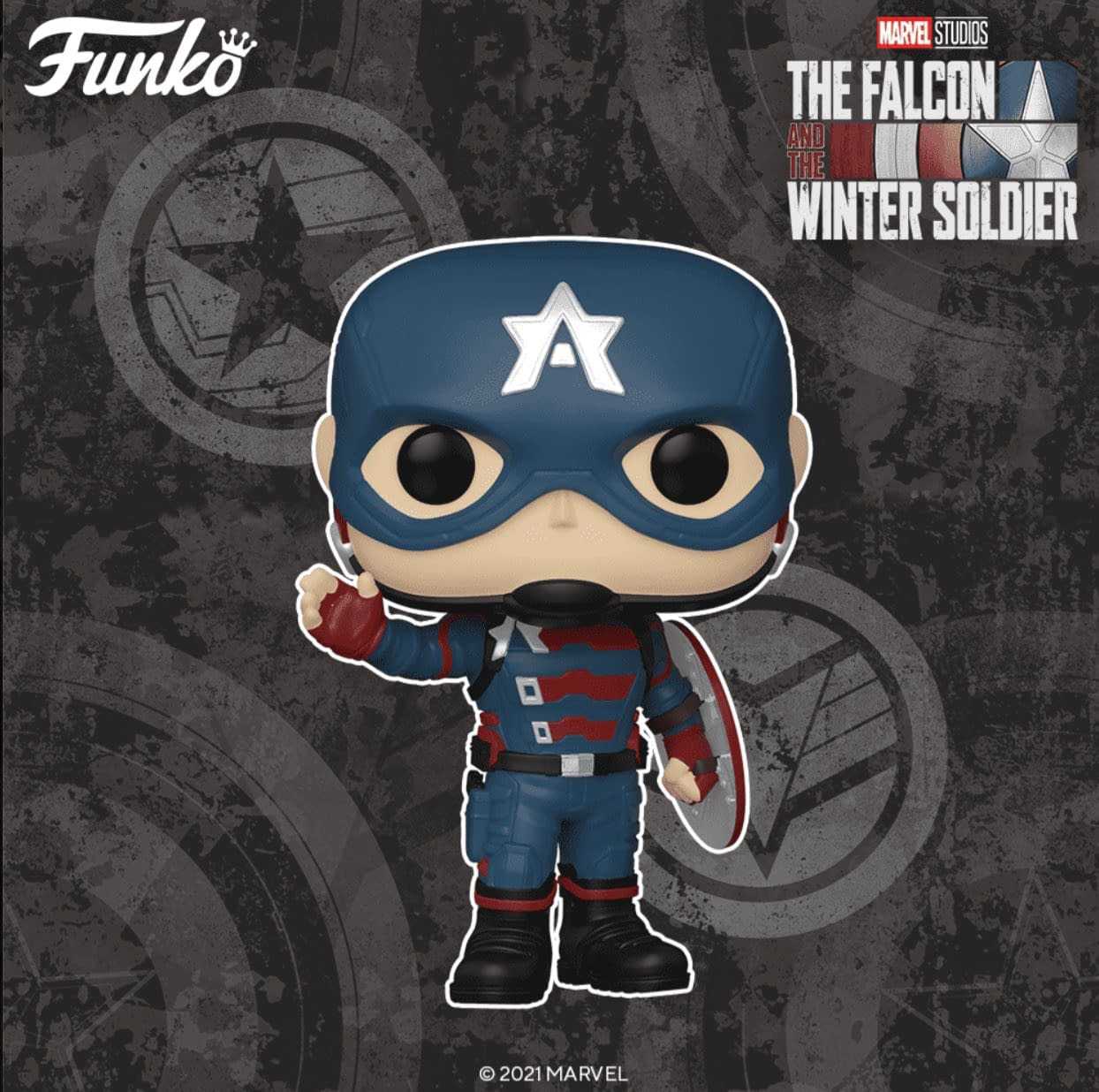 It should be added, then, that the community is still waiting for the second POP of Sam Wilson, so we can probably expect John F. Walker Captain America to come out this summer. Pre-orders aren't open yet, but it's quite possible to see them popping up on the usual resale chains at any moment. Fans can expect more POPs from the series in question to be revealed as we continue to see the adventure of our new favorite dynamic duo. Who knows, maybe one of them will wear the Captain America title when all is said and done. By the way, have you taken a look at the new POPs for WonderCon 2021?
We will keep you updated on future developments regarding the figures of the well-known American manufacturer. Stay tuned to TechGameWorld.com for all the news and curiosities from the bewitching world of figures and more. Lastly, for the Funko POP, i prodotti LEGO, Star Wars, Disney, Marvel, Nintendo and gadgets of all kinds a discounted prices we invite you to take a look at the Zavvi.it store.