In this year and a half the world of work has changed a lot and everyone has learned at least two new words in English: smart working. Working flexibility, whether in hours or in the workplace, can be a great asset for some workers. But you need to be organized to make the most of it. Because of this Google Calendar has made some changes that make it easier to organize smart working.
Google Calendar simplifies smart working
From August 30 , Google Calendar allows you to highlight the place and time you work. Google has implemented this possibility in its settings for online calendar appointments. When you set aside time for a meeting, you can choose where to hold it. You can select the your office, your home or "another place" and add an additional address.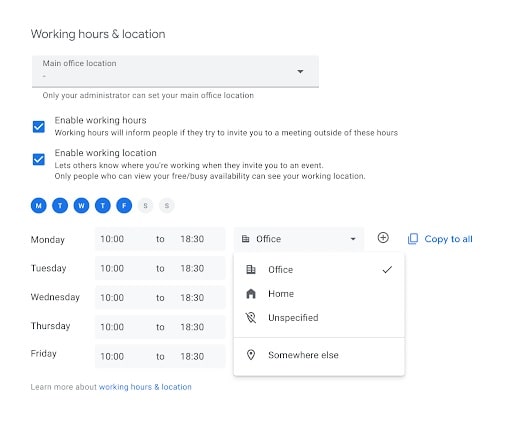 This allows you to manage yourself well during the days (We will certainly use it to easily distinguish between face-to-face press conferences and those on Zoom or Meet). But it becomes very useful if you use Calendar as an office diary. This way your colleagues will know whether to wait for the project review meeting or to turn on the webcam in the conference room. These functions intended for Google Workplace they are not available to all accounts at launch. But they allow you to better manage the day when the office becomes more and more hybrid, a reality that many companies are facing.
Only administrator accounts will be able to select the main address of the office. But otherwise you can customize the experience even in corporate accounts. In the settings menu you will find all the options but the main ones will also be marked directly in the context menus. And organize yourself to be as productive as possible, effortlessly.
If you want a more detailed view of the changes, you can check out the blog post from Google itself.