Hisense back to win to EISA Award also in 2022. For the second consecutive year the company has triumphed thanks to the TV 65U8HQ for the categoria EISA Premium LCD TV 2022-2023 (also awarded in 2021) and the Soundbar U5120GW for the EISA Home Theatre Soundbar 2022-2023.
Hisense returns to win at the 2022 EISA Awards
Sixty of the most influential electronics magazines in the world come together to judge the best technology in theExpert Imaging and Sound Association (EISA), evaluating the best products internationally.
Among the winners this year is the Expert TV 65U8HQ of Hisense, who impressed for his 4K Mini-LED technology. According to the jury, "the images show superb brightness, top-notch movement and a wide viewing angle". With peak brightness from 1000 nit and technology Quantum Dot Colour which allows you to view over 1 billion shades of colors, we can understand the very positive judgment of EISA.
Hisense TV has a surround sound system multichannel 2.1.2 integrated con front speakers that support Dolby Atmos. But the brand also has award-winning solutions in the audio sector, for those who want the best.
Hisense U5120GW soundbar offers 5.1.2 channel sound, with crisp, clear audio. You find integrated in fact up to 11 multidimensional speakers and also a subwoofer wireless da 180 wattfor a total of 510 watts of power.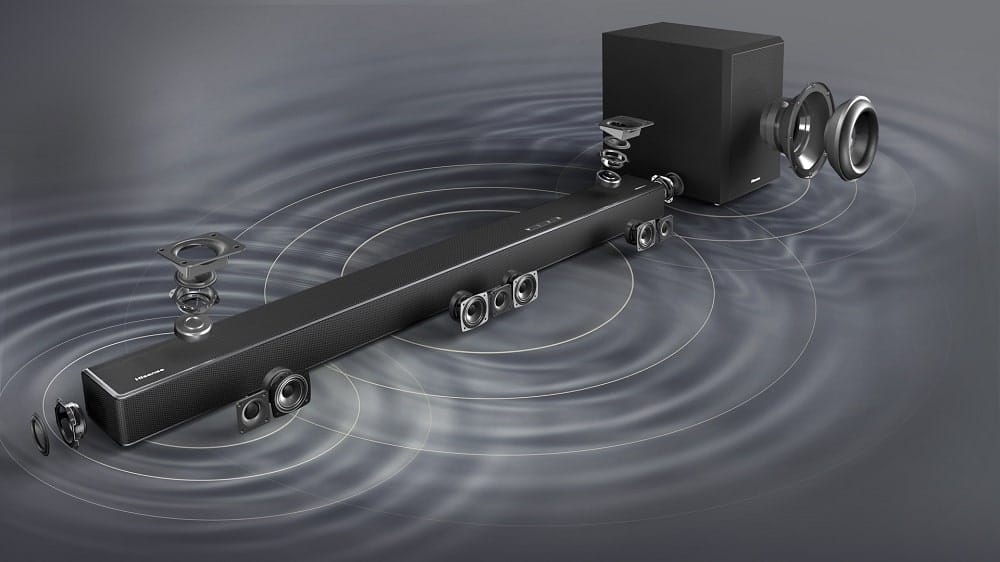 Equipped with technologies such as Dolby Atmos, DTS:X e Hi-Res, this soundbar transforms your home into a theater and delivers world-class audio. As evidenced by its triumph in the Best Product 2022-2023 award in the Home Theater Soundbar category of the EISA Awards.
A demonstration of quality not to be underestimated: Hisense products are winning more and more critics for quality, as well as the public for the quality-price ratio. More information on the official website.