Returning to the usual routine is difficult and you don't know how to counter the grayness of everyday life? We'll take care of it with our advice dedicated to discovering new indie video games, as always on the way or just released. The news is always present in this small, big world and does not leave us after the summer when we discovered the indie titles of August. Now is the time to welcome the fall season with the best indie video games of September. Let's see together the main news that the various development teams give us this time too, thanks to our monthly selection!
5 September Indie Video Games
Let's find out which are the best independent games chosen for this month.
Daedalic Entertainment – Glitchpunk
origamihero games – Heart Chain Kitty
Team17 – Sheltered 2
Error 300 – Mosaic Chronicles
Panda Arcade – Pico Tanks: Multiplayer Mayhem
1. Daedalic Entertainment – Glitchpunk
Enter the chaotic streets of New Baltia and the unbridled pace of the new title launched by Daedalic Entertainment and Dark Lord, Glitchpunk. As the title suggests, it is a cyberpunk-themed game with a modern take on the old school of GTA 2, available since August 11 on Steam. Let's find out together this version available in early access what it has reserved for us.
Glitchpunk is an action game where all we have to do is none other than shoot, get into fights and drive at insane speed in a world of fluo and neon colors, but that's not all.This game also tells a compelling story of transhumanism, xenophobia and religion, where we can change the world around us. Between bonds of friendship and numerous enemies to face, we visited cities such as New Baltia, Neo Tokyo and Moscow, already present at the time of the Early Access of this title. Each city has its own gangs and characters as the protagonist's gripping story continues.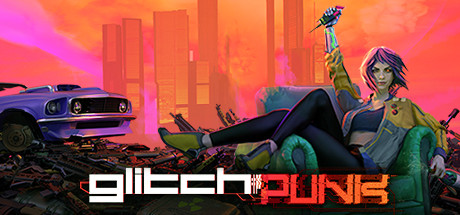 Developer:
Dark Lord
Price:
19,99 €
Last but not least, we will have to immerse ourselves in shoes of an android which goes against its own programming and challenges the tyrannical governments and megacorporations of a potential dystopian future. The aim of the game is therefore to realize our personal path, crossing the different cities we go to meet, full of gangs of drug addicts, aggressive cops and irresponsible drivers. Finally, let's take a last look at the technical and graphic sector of the title in question. From a performance point of view of the game engine, we did not encounter any particular technical problems, while the graphics would need some improvement to make the title even more captivating and enjoyable, at least from an aesthetic point of view. A title perhaps not among the best of its kind, but which still knows how to give us one engaging story.
2. origamihero games – Heart Chain Kitty
We continue our selection of September indie video games with another very particular title, this time available on Steam e Nintendo Switch, where we tried the game in question. It is about Heart Chain Kitty, a 3D platformer in which a cute little creature named Kittey embarks on aepic adventure in search of his parents, learning new skills along the way. We can find strong similarities between Heart Chain Kitty and the freeware series A Game with a Kitty, as the game now available is the official sequel to the first work of the only developer origamihero games. Will this experience be worth it? Let's find out together.
When a heart-shaped stranger arrives on Kitty Island with news, Kittey begins her search. In the depths of the world, the Darkside awaits him, and maybe even some nightmares, but Kittey will have to find more of these mysterious hearts. Heart Chain Kitty follows in the footsteps of the great platformers, including Super Mario Sunshine and Banjo-Kazooie, to deliver a thrilling and captivating storytelling, filled with old-school style challenges and fascinating and memorable characters.
In Heart Chain Kitty, troviamo 40 surreal levels which contain unique secrets and power-ups, in which enemies are difficult to defeat and the areas you explore are often large and labyrinthine. There are some problems related to the conception of the game itself: for example, a map is viewable in a corner of the screen, but it has icons that are never explained and it is very small, especially in portable mode.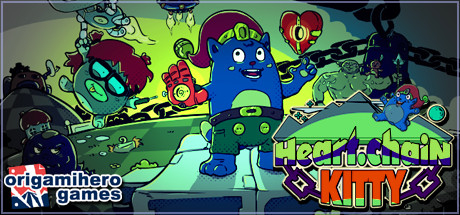 Developer:
origamihero games
Price:
8,19 €
The graphic sector it doesn't help, as the rendering on the console screen is quite blurry. The core mechanics of Heart Chain Kitty are also not very engaging, compared to the average of the titles in this category. Finally, the art design of this game means that the various elements on the screen are very poorly defined, a choice partly intentional, partly due to a poor job. Heart Chain Kitty is ultimately a porting to a poorly maintained Switch in various technical aspects, although it is technically a fully functional 3D platform.
3. Team17 – Sheltered 2
Team17 and Unicube Studios launched the management survival on September 21st Sheltered 2 on Steam and GOG. Boasting revamped combat systems, a new 3D art style and punishing challenges, the title builds on the original game, bringing new challenges, deeper strategic gameplay, and the everlasting threat of the end of the world. Let's take a closer look at what awaits you in this new release.
The wasteland it's a dangerous and unforgiving place to go it alone, and as the faction leader you'll need to make sure resources are well managed, survivors are healthy, and relationships with rival factions are maintained. All of this will be the key to surviving the punitive world of Sheltered 2. Easy to say, not so easy to say. The danger of bitter rivalry is not far off, and the potential catastrophic consequences can indeed materialize. How to avoid all this? Balance is the solution, but it risks being really precarious, challenging us in an engaging and admirable way.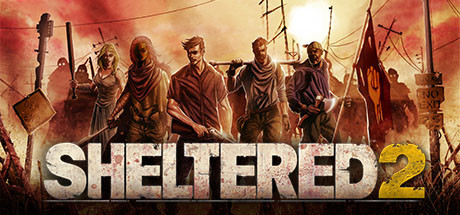 Developer:
Unicube
Price:
17,99 €
A title definitely recommended for lovers of management and post-apocalyptic themed games, Sheltered 2 presents awide range of options and customizations that allow us to immerse ourselves in history properly. Starting from an underground bunker, we will immediately have to deal with the management of indispensable resources, making sure that the bunker is habitable for a long time. Although Sheltered 2 boasts a longevity of no small importance, it is also true that not all aspects of the game mechanics have been fully taken care of, resulting in incomplete and sometimes frustrating. However, there are numerous achievements and secrets to discover, making this title appetizing and enjoyable.
Ultimately, Sheltered 2 is a good title, cumbersome and well thought-out, but with a shaky technical sector. The audio is not of great quality and the graphics are equally weak. In particular, the character texture is not well detailed, without too bright and bold colors. A quid less that does not allow this title to be perfect, but in any case worthy of attention.
4. Error 300 – Mosaic Chronicles
We continue our selection of indie video games with a title with a truly unique and very enjoyable graphic style. Mosaic Chronicles is a story-driven puzzle game in which players move and rotate pieces of colored glass to complete mosaics, as the title suggests. Available from last August 25 on Steam, the development team Error 300 He was inspired by the stories of the Belarusian author Olga Gromyko. Does this name mean anything to you? A good reason to find out with us what Mosaic Chronicles is about.
This game features two separate stories to play, "A Bit of Horoscoping" and "The Lucky Knot". As we complete each of the 50 mosaics in the game, each tale can be enjoyed in the Gallery, story book style. With three different levels of difficulty to choose from, the title actually presents a screen to be filled with sometimes complex mosaic pieces and more unusual forms. Once the work is completed, you can see the preview of the work. There are also the most useful functions for the purpose of the game, such as displaying all the pieces that we will need, which lock only if positioned correctly.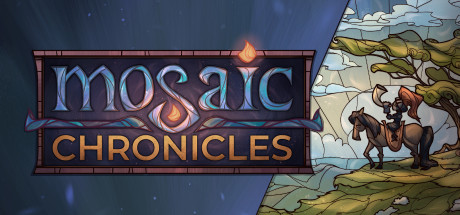 Developer:
Error 300
Price:
5,69 €
We have particularly appreciated this title since also the technical sector of Mosaic Chronicles, although it is very basic in its mechanics, manages to work very well and to involve us above all thanks to its graphics sector. The mosaics are rich in small details, but very pleasant and satisfying. A title that could also live in a mobile version, especially to better display the smallest mosaic pieces. In any case, a highly recommended title that deserves your attention.
5. Panda Arcade – Pico Tanks: Multiplayer Mayhem
A title that lives instead only on mobile, to end our September indie video game roundup, is Pico Tanks: Multiplayer Mayhem, developed by Panda Arcade. You will have to involve your friends though, as it comes to a 3v3 game with a focus on team strategy, in order to design unique and achievable tanks thanks to many combinations that will change the game every time. Let's find out how this title works for Android, at the end of our column.
As anticipated, we need to team up with our friends and compete in different 3v3 battles across multiple maps and game modes. Communicate with the team, beat the enemies and win in this one real-time PvP arena focused on the team. A rather short game, the one in question, as it focuses on challenges and battles, without being able to develop in other directions, also due to the concept design of the game and the platform on which it is available.
We warn you however: the size of …