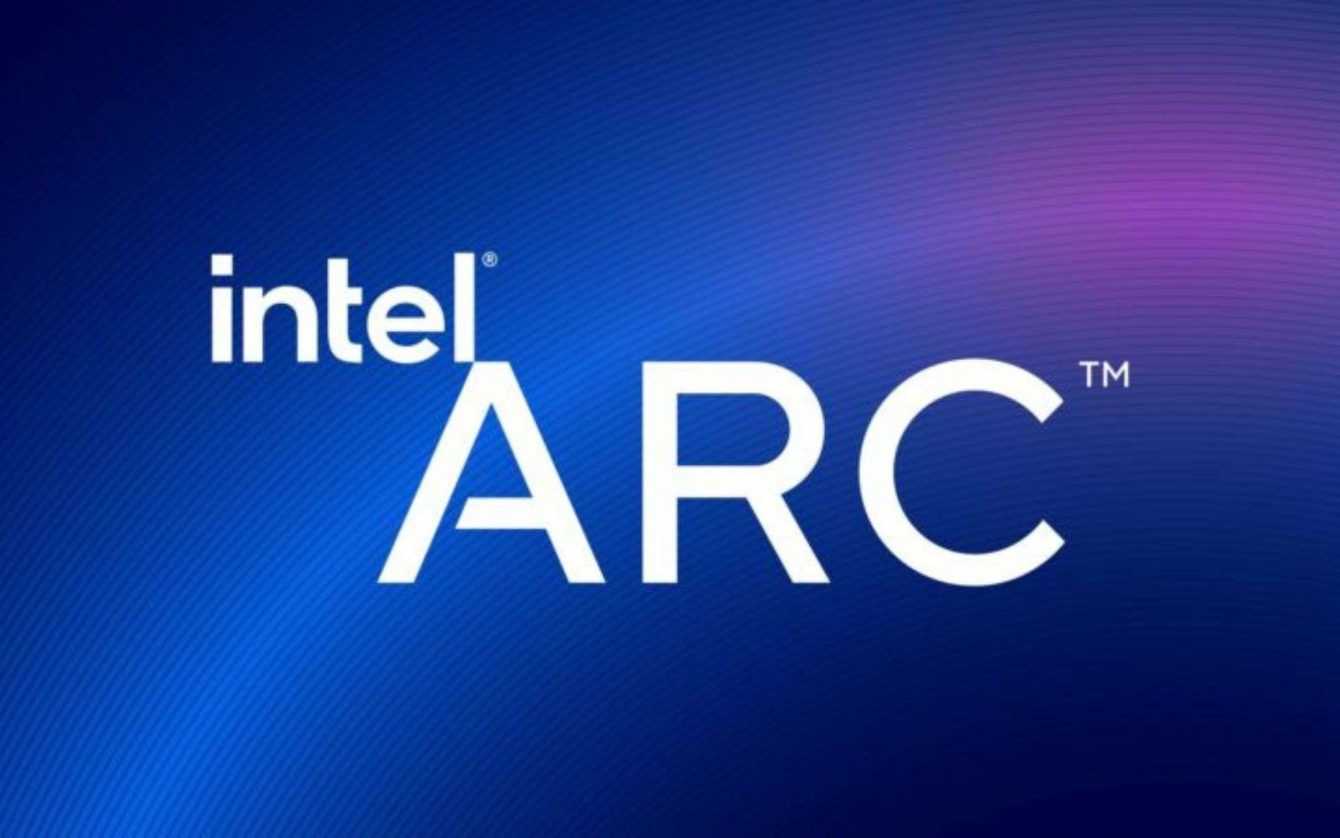 Intel introduces the Arc A-Series dedicated graphics family for laptops
Intel today unveiled the family of Intel Arc graphics products for PCs portable. These are the first GPU dedicated to the market belonging to the family Arc A-Serieswhich this year will include products for laptop, desktop e workstation. The curtain opens on the first Intel Arc-based laptops and the hardwareArc software and services that will enable high-performance graphics experiences for players e creators of content around the world.
Many of the first courses laptops with Intel Arc will be certified products Intel Evo, with the latest Intel Core processors from twelfth generation. They will allow users to get the most out of thin and light machines with connectivity Wi-Fi 6 and the remarkable responsiveness and battery life. The added power of graphics will make new and improved gaming and content creation capabilities available on devices furnishings.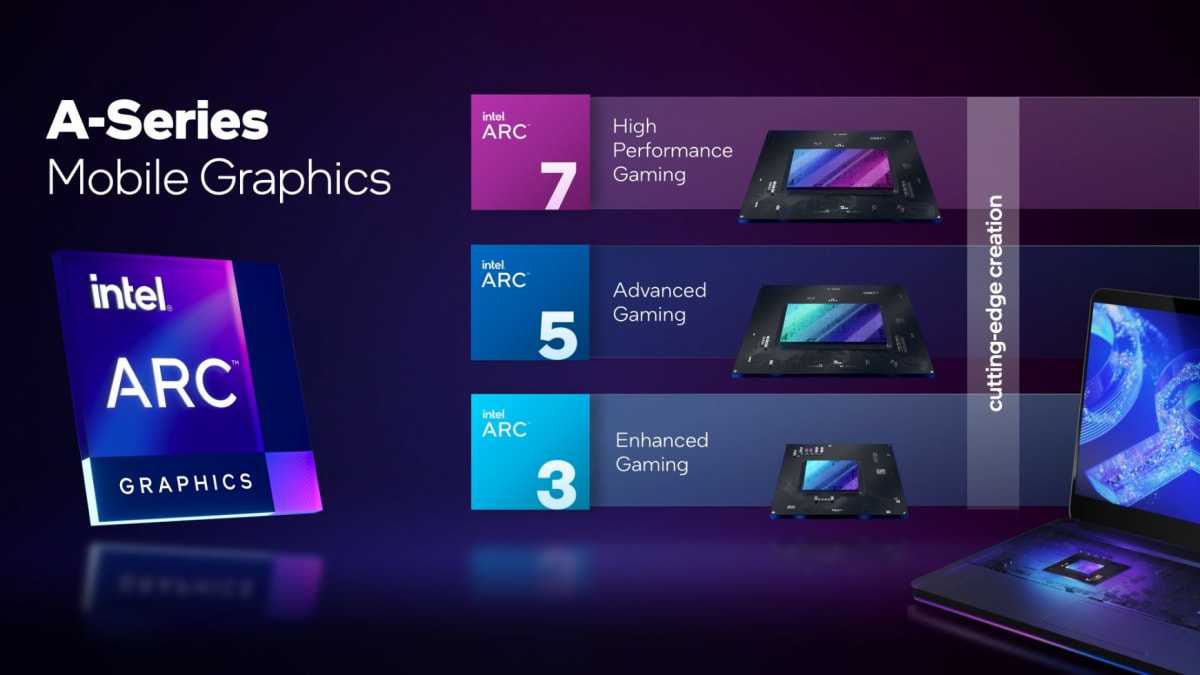 Microarchitettura: Xe High Performance Graphics
All Arc A-Series products are based on the new microarchitettura Intel Xe High Performance Graphics, designed specifically for gamers and creators. X and HPG technologies enable the Arc platform to deliver exceptional performance, efficiency and scalability. Features Include
Powerful Xe cores, with integrated Intel Xe Matrix Extensions artificial intelligence engines, providing a 16x increase in processing capacity over traditional GPU vector units to complete inference operations. The increased computing power can contribute to better performance in productivity, gaming and content creation workloads.
Xe's Media Engine supports acceleration for the broadest set of video codecs and standards and includes the industry's first hardware-accelerated AV1 encoding and decoding. AV1 is up to 50% more efficient than the most popular codec, H.264, and 30% more efficient than H.265
The Xe Display Engine is ready for high resolution, refresh rate HDR displays with support for the latest standards including Display Port 2.0 10G for 4K at 120Hz uncompressed.
Gaming technologies and partnerships
Every GPUfrom Intel Arc 3 a Intel Arc 7will fully support DirectX 12 Ultimate and advanced gaming technologies such as the ray-tracing with hardware acceleration, Xe Super Sampling.
DirectX 12 Ultimate technologies include ray tracing, variable rate shading, mesh shading and sampler feedback.
The AI-based XeSS image upscaling technology will be used to significantly increase gaming performance, for example by enabling a video game to run in 4K resolution while maintaining performance comparable to use with native 1080p resolution.
Committed to delivering day 0 drivers, game-ready drivers, and partnering with development studios around the world to ensure next-generation titles are optimized for Arc GPUs and technologies like XeSS.
XeSS will be launched this summer, supported by more than 20 games. Intel plans to make the XeSS SDK and tools available to anyone who wants to implement them, ensuring their adoption across a wide range of software and hardware.
Intel: Deep Link
Any platform mobile Arc supports Intel Deep Link Technology which allows Arc GPUs to work seamlessly with Intel's CPUs and integrated graphics to improve performance. performance Of game, creation content and streaming with the following features:
Hyper Encodecombines media engines from across the platform to accelerate video encoding workloads by up to 60% compared to the performance of a single Iris X GPU
Hyper Computeuses the combined power of the compute and AI engines found across the entire Intel platform, such as Intel Core processors, Iris Xe graphics, and Intel Arc GPUs, to accelerate several new workloads.
Dynamic Power Shareintelligently and automatically prioritizes engine performance based on workload, sending more power to the Intel Core processor or Intel Arc graphics product as needed, increasing performance by up to 30% in building and high-performance applications calculation intensity.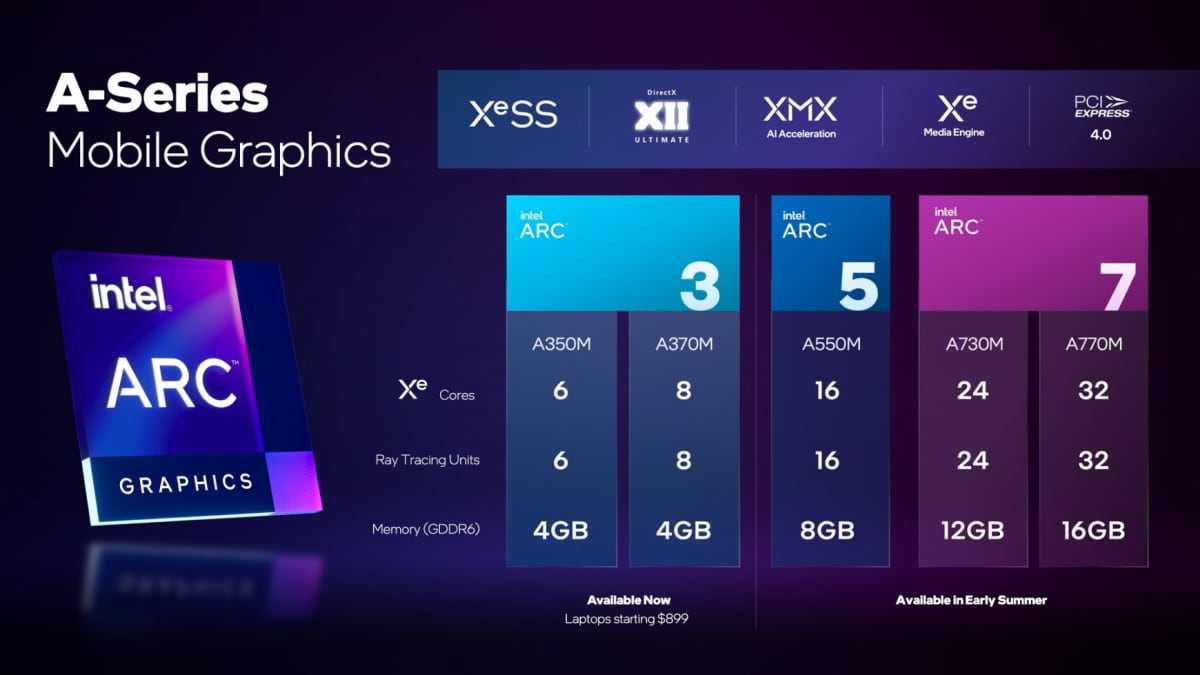 Intel Arc Graphics: Community Experience
Intel collaborates with the community and their own partner to create an increasingly larger portfolio of video games e applications optimized multimedia, made available to users of Intel Arc graphics in special launch bundles.
Bundles vary by system and geographic region, but the first will be introduced in April with the launch of the A-Series mobile products.
Intel will offer the Arc community a steady stream of contests and promotions such as monthly loot drops and play-to-win events.
Intel also offers the Arc Control app, a single interface and an all-in-one hub that gives users full control of the gaming experience. It features custom performance profiles, integrated streaming, a virtual camera, integrated Game ON driver download, automatic game capture, and much more. Intel Arc Control supports Intel Iris Xe, Intel Iris Xe MAX, and Arc GPUs for a unified software experience.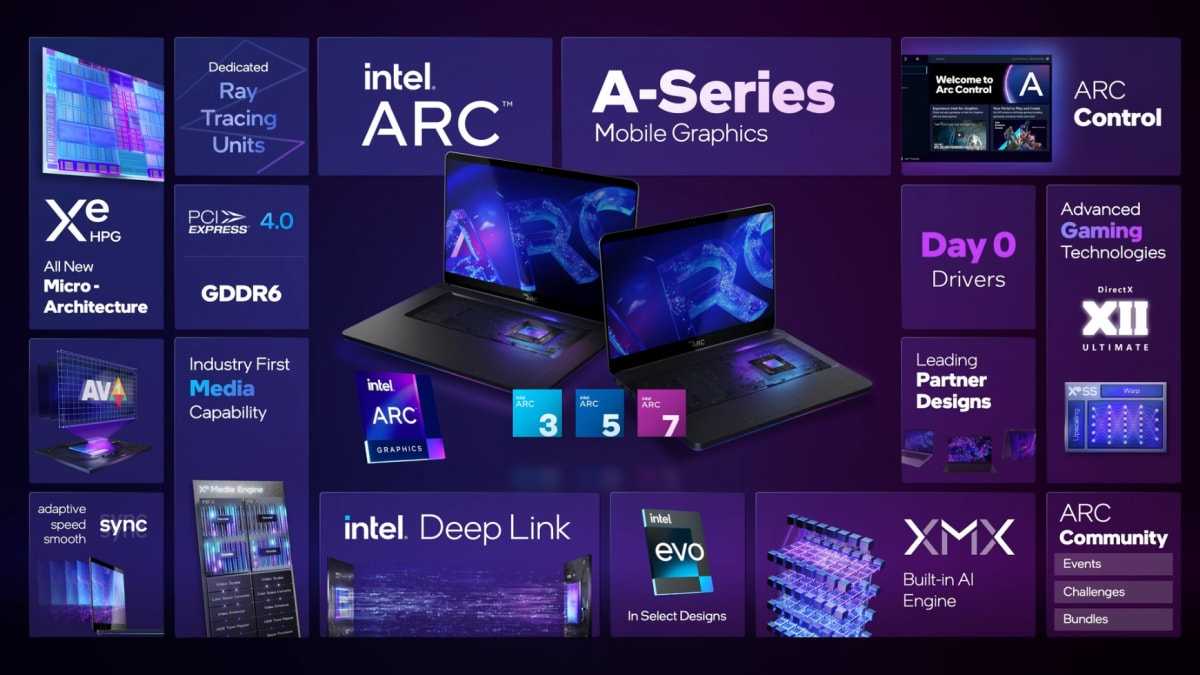 Resources for developers
Intel provides advanced tools oneAPI cross-architecture to help game developers and content creators make the most of the unique capabilities of CPU Intel and the GPU Arcand to optimize applications for maximum visual performance.
Analyze and optimize graphics bottlenecks. You can use the Intel Graphics Performance Analyzer to profile graphics and gaming applications and increase profiling capabilities with ray-tracing, system-level profiling and functionality XeSS.
Accelerate media processing and game streaming in the cloud. The oneAPI Video Processing Library, enables hardware AV encoding and decoding, and enables APIs via Hyper Encode APIs, providing fast transcoding when using multiple Intel accelerators in one platform.
Accelerate compute-intensive work. With Intel VTune Profiler Developers can identify CPU and GPU code parts that take the most time, view thread behaviors to find problems concurrencyand much more.
Integrate AI and machine learning into video games. Intel Game Dev AI Toolkit offers a spectrum of features based on TO THEfrom the creation of worlds immersive to the views of transfers game-object-style in real time.
What do you think of this new Arc A-Series graphics family from Intel? Let us know below in the comments. Don't forget to follow us on our Instagram page, on our YouTube channel and stay connected on TechGameWorld.com.it.
The Intel article: Introducing the Arc A-Series dedicated graphics family comes from TechGameWorld.com.