Forget the laser guns, the frenzy of fighting and the discussions of competitive video games, because Lake is here. Lake is a narrative adventure by Gamious who wants to transport gamers to a place of peace, of stories, of letters… In the role of a young postwoman, Lake wants to immerse us (pass us the pun) in the placid life of an American citizen with its inhabitants and their lives. Let's discover Lake's stories and his original way of telling them in this review.
Our Lake review
In this adventure we will wear the clothes, or rather, the uniform of Meredith Weiss a young girl in her thirties who is experiencing a momentary personal crisis. In the throes of that, she returned to Providence Oaks, his hometown that stands on the banks of a lake. Here, aided by her father, she embarks on a career like postina and will have to deliver mail and parcels to citizens every day, getting to know them and discovering their stories. These will also include Meredith's childhood friends and acquaintances who will make her remember the really important things in life. In fact, it begins for Meredith not only a new career but also a journey with itself, to find its way in the world.
His path will often cross with that of the inhabitants of Providence Oaks not only because of the mail, we will in fact decide with which characters to interact more deeply and with which to maintain a more detached relationship. Among these we find Robert, a lonely lumberjack with some troubles coming up, Lori, an enterprising young mechanic who just wants to escape the city, Meredith's parents, always traveling but always present and many other characters.
They are the beating heart of Providence Oak and Lake. Under the pretext of mail delivery, we will be able to discover many stories in one of the most original narrative adventures of recent years.
More than a Postman-Simulator
Being a video game based on storytelling, the gameplay takes a back seat. Our postman job is done every morning and each game section is divided into days. We will start the day ready next to our inevitable mail van thanks to which we will be able to move around the game area to deliver letters and postal packages. The game map it is very small and can be walked from top to bottom in minutes. Thanks to it we will be able to orient ourselves easily to understand what to deliver and to whom. During our deliveries we will have the opportunity to talk to the inhabitants through dialogue sequences during which we will be able to choose certain answers or questions to ask our interlocutors.
The choice of narration it will change the perception of the inhabitants towards us and allow us to get to know them better. We will decide whether or not to care about their lives and the days to come will take our choices into account. Obviously forget about options like "life or death" of a character, Lake is a peaceful, drama-free game (perhaps).
The pace of play, calm and relaxed, is also visible in the gameplay. Our van, in fact, will never reach unprecedented speeds, cannot damage fences and plants and cannot run over passers-by. With a relaxed and pleasant drive (even automatic if necessary), we will be able to achieve our goals. Similarly, Meredith does not run and does not jump, we can only walk calmly or at least accelerate the pace to reach the next letterbox. Between one and the other, some locals may even ask you for a favor and it will be up to you to decide whether to please them or not.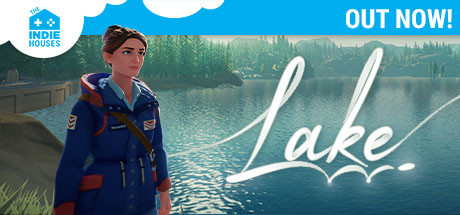 Developer: Gamious
Price:
19,99 €
The tales on the shore of the lake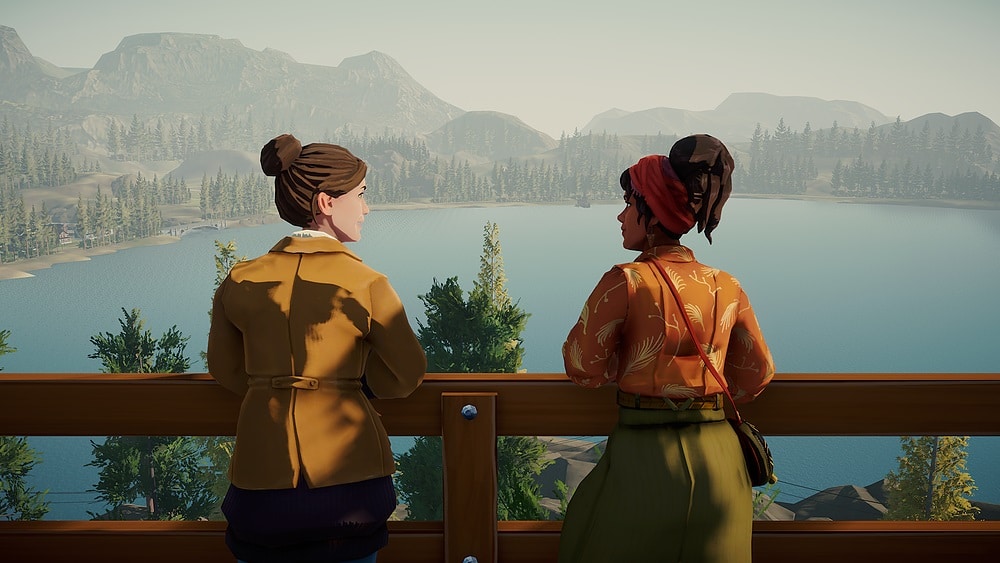 To support the relaxed climate of Lake, there is also one very good quality cartoon graphic style in spite of everything. We remember in fact that Gamious is an independent software house, but despite this Lake manages to defend itself very well with a personal style, one great fluidity and a noteworthy play of light and shadow. The graphical glitches present are many and require an important filing, but none of them altered our experience with the game.
Also there soundtrack has been carefully chosen to fit in well with the game scenario. Both the ambient music and the songs played on the local radio contribute to making Lake a special place.
Unfortunately, there is a serious lack of localization in the Italian language, extremely important in a game where storytelling is king. This could alienate those who do not know English very well, we hope for a future addition.
The Lake review in a nutshell
Lake is "being under a soft blanket with a cup of hot tea in your hand while it's raining and cold outside". A more than interesting narrative adventure that distorts the normal mechanics of the genre, giving us a pleasant journey into the life of the characters in the game, all set in a quiet rural village in North America where the sun and nature are the masters. A game that will give us a few hours (about 5) of peace and tranquility in the chaos of everyday life. Isn't that what video games are for?