Thanks to the new Lavazza A Modo Mio Voicy machine it is possible to ask Amazon Alexa to prepare your favorite espresso, set the preparation in a routine, monitor the supply of capsules, buy them back as well as request your own playlist and curiosity about the machine itself.
Italian espresso becomes smart. Amazon and Lavazza present the innovative Lavazza A Modo Mio Voicy coffee machine, available on Amazon.it, on the Lavazza online store and at the main retail brands. Thanks to the new Lavazza A Modo Mio Voicy, the world's first coffee maker with built-in Alexa, you can ask Amazon's voice assistant to prepare our favorite espresso, long or short, more or less hot. It is also possible to insert the activity into a routine, for a personalized coffee moment in which to taste the real Italian espresso, at home or at the bar.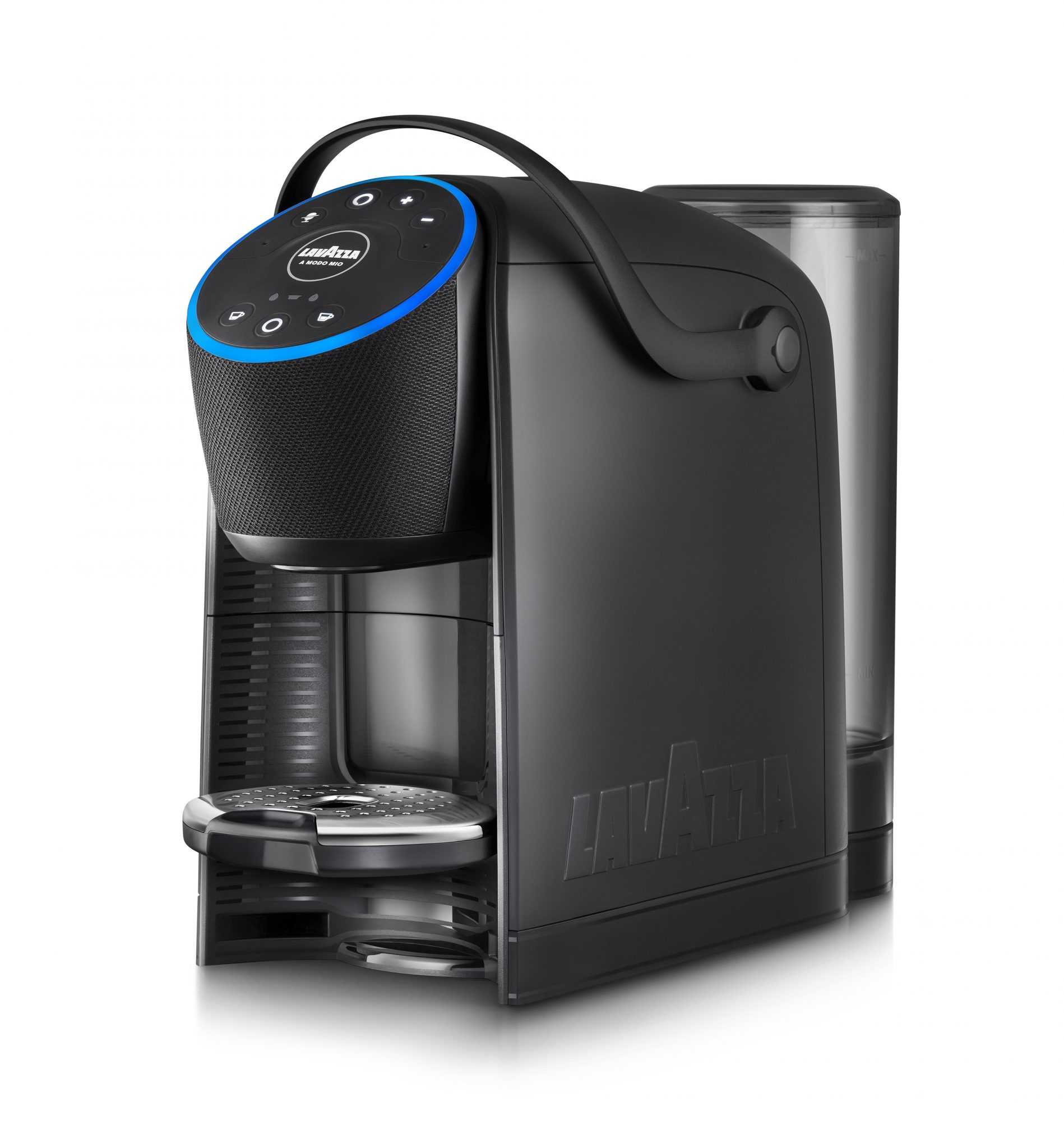 Lavazza A Modo Mio Voicy: Amazon Alexa makes coffee
But not only that, through the Alexa app or the Lavazza Piacere app it will be possible monitor the supply of original Lavazza A Modo Mio capsules, buy them back and count your daily coffee consumption, or ask for instructions on how to use the machine and perform descaling. The Lavazza Pleasure app will also allow you to save the tastes and preferences of friends and family. Eric King, Alexa Director EU, says:
We are extremely proud of this collaboration with Lavazza. We are convinced that Voicy is the right product to delight our customers with a fantastic experience: the highest quality Lavazza coffee together with the thousands of Alexa features, all in a single device with an enchanting and technologically innovative design.
Pietro Cacace, Portfolio Strategy Director of the Lavazza Group, comments:
The launch of the new Lavazza A Modo Mio Voicy with Alexa built-in confirms the brand's vocation in the search for high-tech solutions to place the Lavazza brand at the center of innovative and high-quality coffee experiences even at home. It is the result of an important collaboration with Amazon and will allow our consumers a coffee experience with infinite possibilities via "voice" and via the App.
The integration of Alexa in the new Lavazza A Modo Mio Voicy machine allows you to interact with Amazon's voice assistant directly through the coffee machine. In addition to requesting your favorite type of espresso, you can make and receive calls and messages to and from other Echo devices, play music from Amazon Music, Spotify and Deezer also with Multi Room Music support, and control compatible smart home devices, just like with an Echo device.
Here are some of them the things you can ask for to Lavazza A Modo Mio Voicy:
"Alexa, make me an espresso"
"Alexa, play my playlist"
"Alexa, tell me a curiosity about Voicy"
Furthermore, by registering Lavazza A Modo Mio Voicy, customers will be able to register for the Amazon Music Unlimited subscription service and obtain a free 3-month period of use. Lavazza A Modo Mio Voicy is available on Amazon.it and on the Lavazza online store at price of 249 €. That's all from the electronic section, keep following us!