In this guide we will reveal many useful tricks and tips to better face Monster Hunter Rise, the next Capcom title
Now there is only a week left until the release of Monster Hunter Rise, the new hunting game by brand Capcom. At this moment, many Nintendo Switch owners are eagerly waiting to get their hands on the title and among them there are also many people who they have never come close to the series before.
Approaching a Monster Hunter for the first time though it's not easy at all, as many players may have a hard time getting through the game's first missions. To help newbies we have therefore decided to write this guide, where we will reveal you many tricks and useful tips to better face Monster Hunter Rise.
Online o offline?
Before starting to tell you about the various tricks and tips that will help you tackle the game, we would like to make a brief parenthesis on multiplayer by Monster Hunter Rise. Usually when a player is in trouble they tend to seek help from others online, but in this title we advise against it.
While multiplayer is an important part of Monster Hunter, we suggest you avoid it until you have acquired some familiarity. This is because playing online the other more experienced players would end up doing almost everything by themselves and this way you will never really learn the basics of the game. Plus the difficulty of Monster Hunter Rise's multiplayer missions increases with the number of hunters, so your presence could slow down your teammates a lot.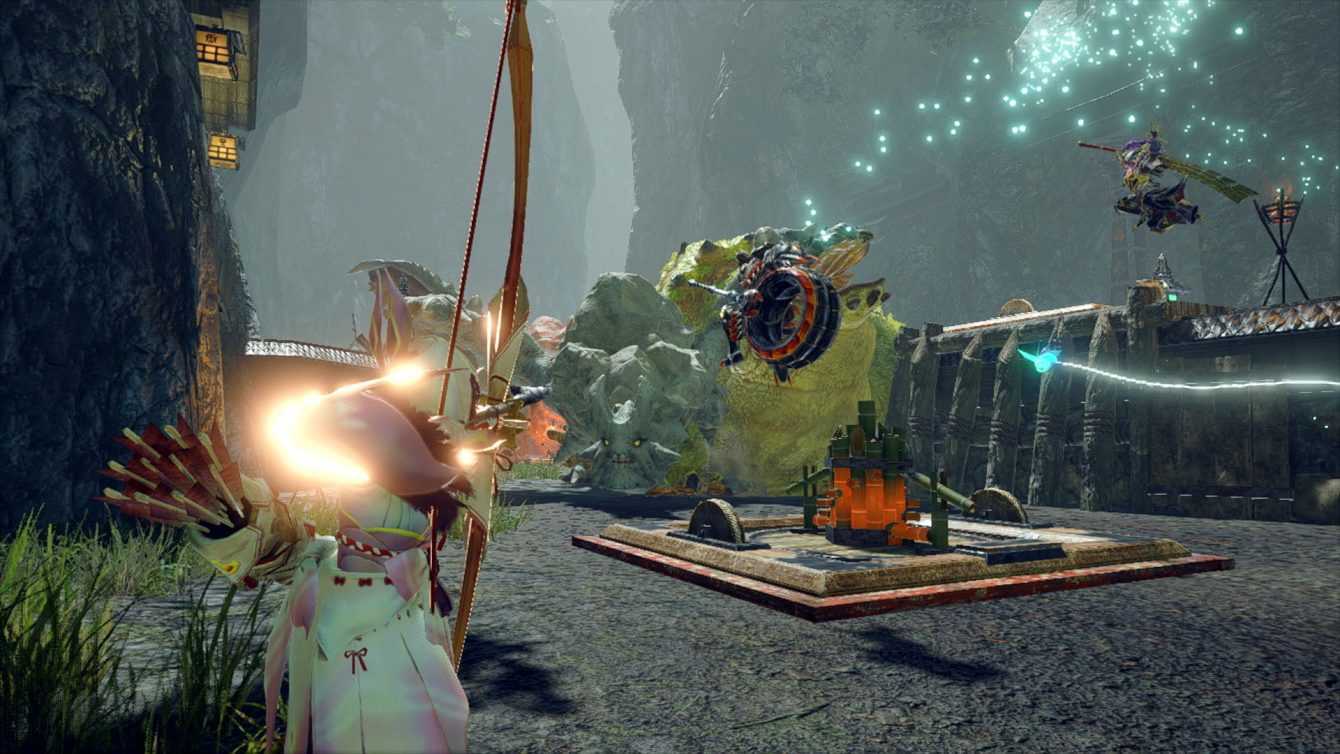 Studying the Enemy – Monster Hunter Rise: Tips and Tricks for Better Hunting
In Monster Hunter it is important to quickly master the basics of the gameplay to be able to better face the first monsters, but do not underestimate the power of knowledge. You may also be highly respected hunters, but if you don't know the attacks and behavior of your prey then you will hardly be able to defeat it.
For this reason, in case you have difficulty in eliminating a certain monster, we suggest you take advantage of some attempts to carefully study his movements. Defeating a prey never seen before is not easy for anyone, therefore there is no reason to worry about a couple of losses. It is also impossible to be able to eliminate a creature for the first time while getting a good time, so act calmly and try to memorize his behavior. In this way, after a few attempts you will be able to face any monster without too much difficulty and you will also be very advantaged in all future clashes with its peers.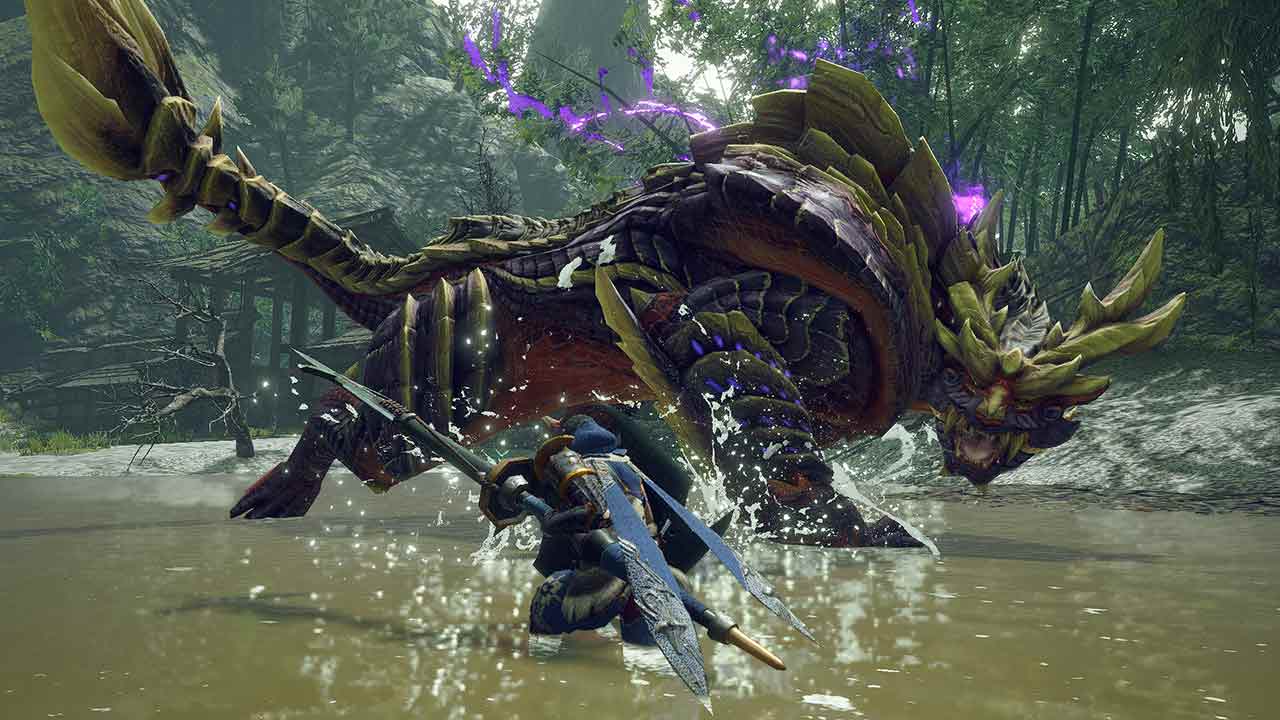 Get ready – Monster Hunter Rise: tips and tricks to hunt better
Regardless of the strength of the monster you are about to face, before every hunt it is essential to prepare well. In Monster Hunter Rise there are many tips or tricks that could make your life easier, but nothing beats good preparation.
At the beginning of the game, certainly many of you will not give much weight to the objects and will limit themselves to using the contents of the supply box, but it is essential to immediately lose this bad habit. Before starting a mission it is important to put it in your hunter's inventory everything you will need while hunting.
To get started, we recommend that you include some of the most useful basic items in your bag, such as potions, megapozioni (obtained by combining potion + honey) e antidotes. Later, as soon as you have earned some money and materials, you may start thinking about bringing more advanced tools with you as well. Specifically, we suggest you always have on hand covered traps, shock traps, sleep bombs, big barrel bombs and lightning bombs.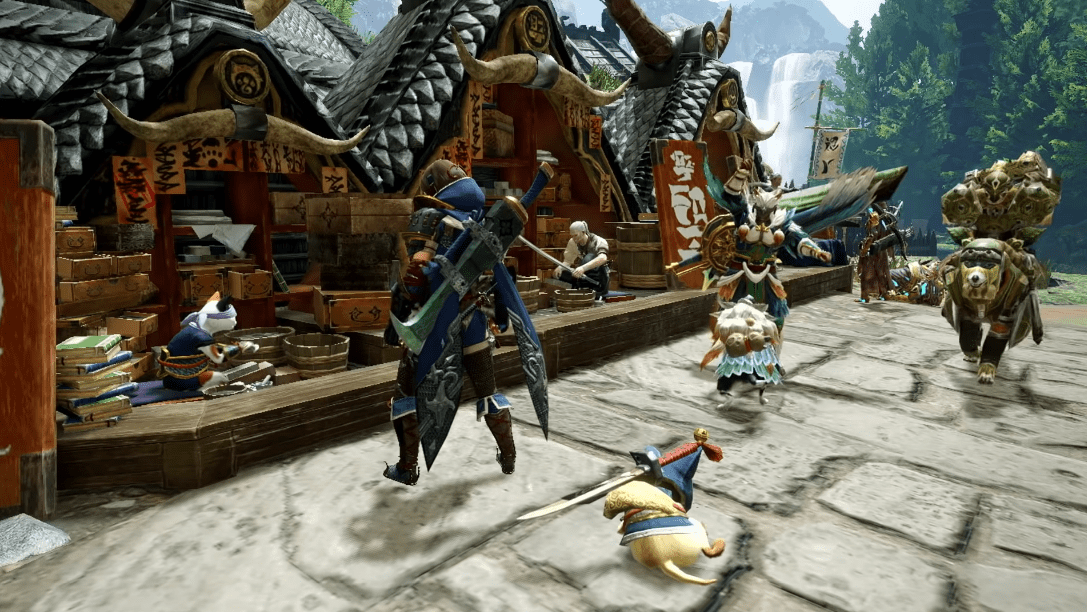 Animal Power – Monster Hunter Rise: Tips and Tricks for Better Hunting
In this new chapter of the series the Canyne (or Palamute), a new animal companion that will accompany your hunter. This splendid creature from Monster Hunter Rise knows several tricks that will be very useful to you during the hunt and we have two tips to give you: always carry it with you e do not underestimate the ride.
In Rise playing offline you can take any combination of Felyne and Canyne with you, but we suggest you to never leave your canine friend at home. This is because, in addition to being very skilled in combat, the Palamute can be ridden.
Jumping on the back of your furry companion will allow you to move much faster than normal, but that's not all. During the ride you can in fact use potions, rations and other items without slowing down. In addition, you can even use the cote to sharpen the weapon without having to stop on the spot. In short, thanks to the Canyne your hunts will become much faster and more comfortable than in the past.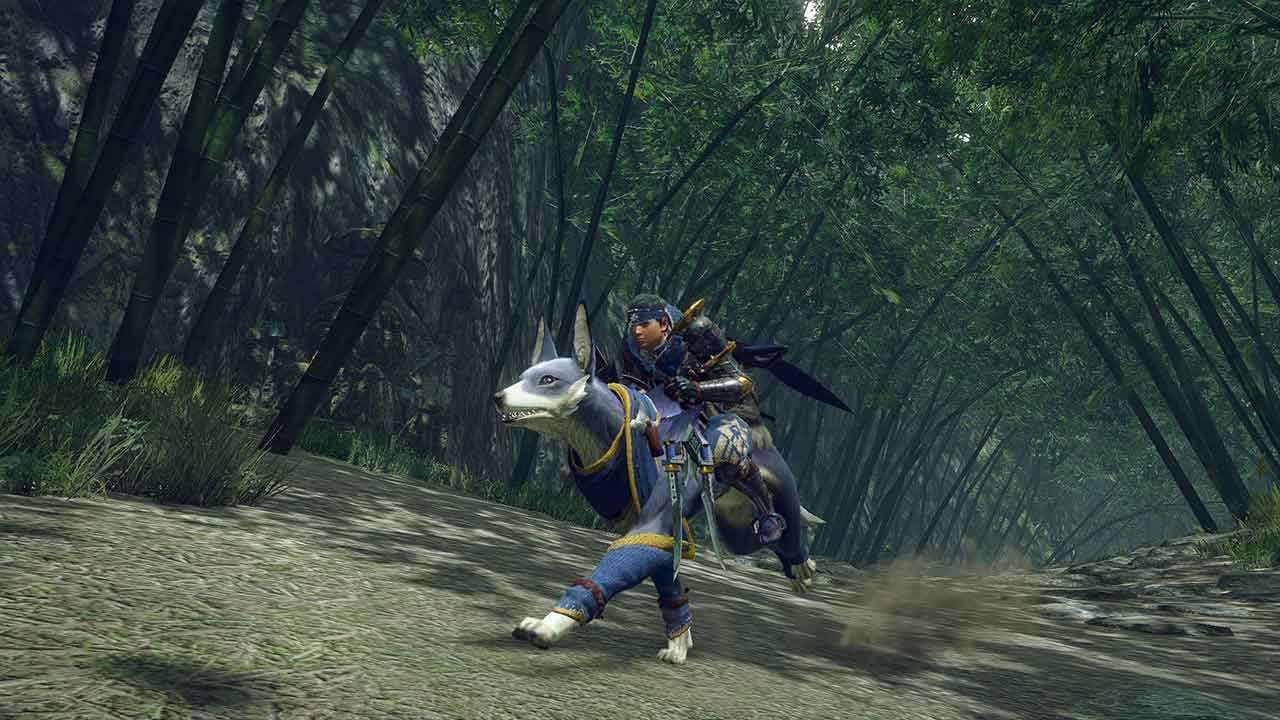 Rodeo – Monster Hunter Rise: tips and tricks to hunt better
Now the point of our list of tips and tricks for Monster Hunter Rise has finally arrived in which we will tell you about the cavalcata wyvern. The wyvern ride is one new mechanics first introduced in this chapter which will allow you to control monsters like puppets. There are several ways to ride a creature but the most effective are two: make two monsters fight each other or land many silkworm attacks.
Once you get on the back of a monster you will be able to control it freely for some time and use it to inflict severe damage on other creatures. Each time your mount lands its own attack ride bar it will fill up and, once it is complete, you will have a few seconds for perform a powerful special attack before being forced to disassemble.
In this situation our advice is to continue to chain normal attacks and dodges even when the indicator is totally full. This way you can deal additional damage to monsters and then use the special attack at the last second to deliver a lethal coup de grace.
If, on the other hand, your goal is not to damage other creatures but rather the monster you are riding, then we suggest you take a different approach. In this case the best thing to do is throw your mount at another wyvern, so he can control too. Also, if you have enough thread insect fillers, you can even try to throw your prey first against a wall and then immediately against another creature.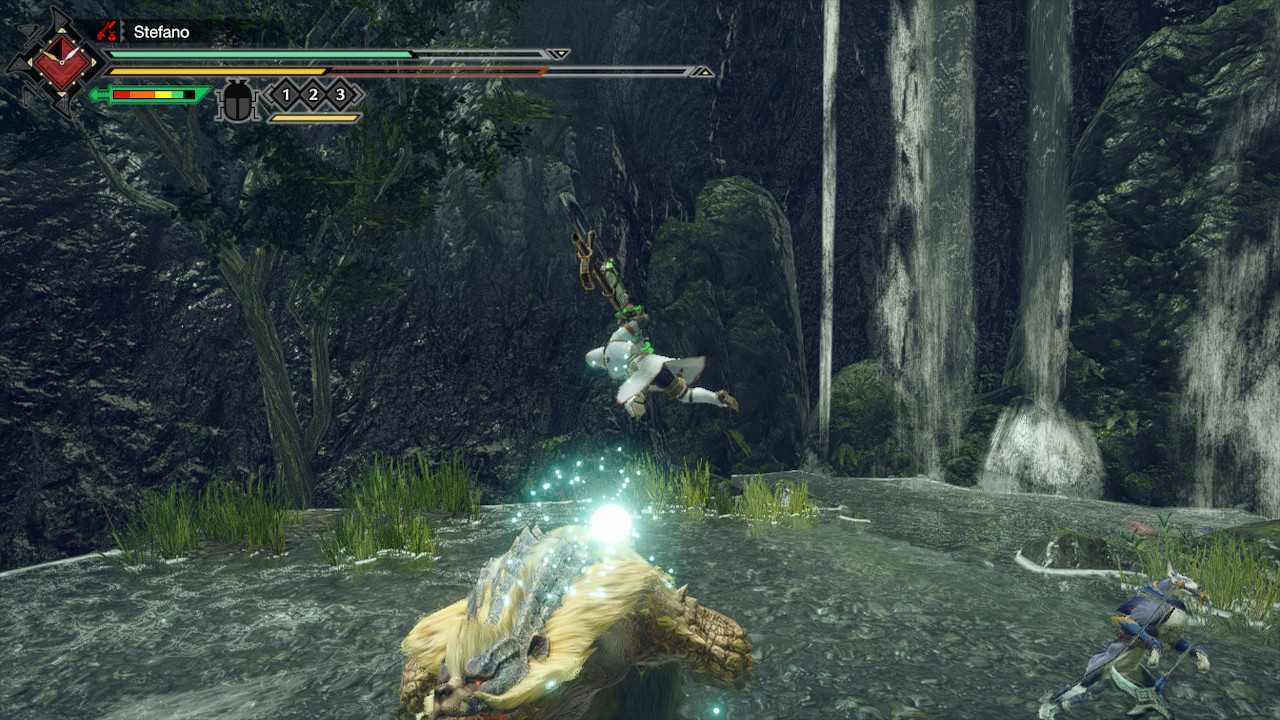 Expert hunters
Here ends our list of tips and tricks to better face Monster Hunter Rise. If this guide was helpful to you, we suggest you also take a look at the other articles dedicated to the game on our site:
Monster Hunter Rise sarà available from March 26 for Nintendo Switch. If you are interested in staying up to date with all the news on the world of video games and much more, then continue to follow us here on TechGameWorld.com. Furthermore, in case you want to buy some games at an advantageous price, we suggest you take a look at the many offers on Instant Gaming.
(currently on offer) Don't miss it!