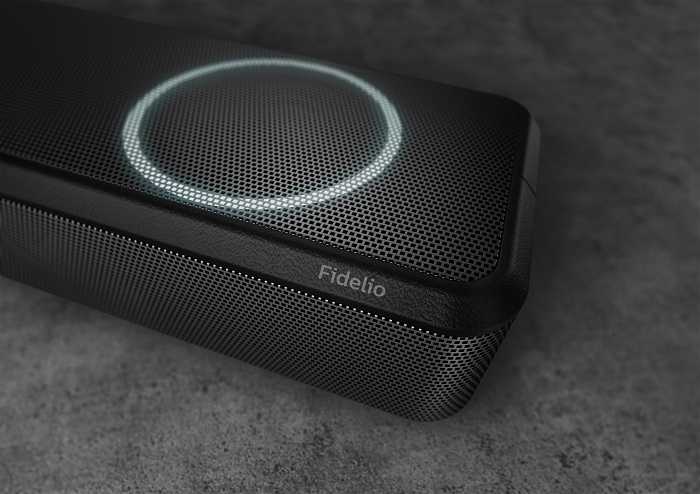 Exceptional performance quality and great flexibility make the new Philips Sound product line the simplest choice
TP Vision features a wide range of headphones, soundbars and speakers Philips Sound (here for more info on the company). This new range of products now offers a wider choice and excellent performance while ensuring ease of use. Premium performance that also offers simple control and installation via the app Philips Sound.
New audio products include four new Philips soundbars eh new versatile speakers Fidelio FS1. Furthermore, the range is enriched with three new models of headphones, each aimed at a specific audience. A new bone conduction sports model, a bone conduction model for children and high quality headphones perfect for use at home, at work, for play and in your free time.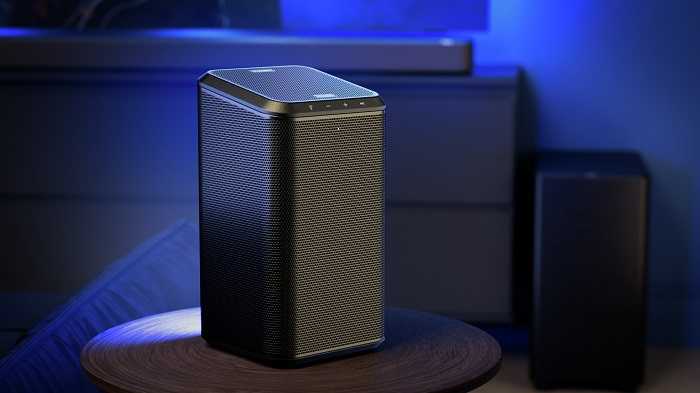 A broad overview of the new Philips Sound products
Home Sound Made Easy: Simple installation of the system and creation of the AV system on all ranges of TV e AV di Philips. Based on the connettività multi-room DTS Play-Fi a 24 bit/192 khz and control via the intuitive Philips Sound app.
The unique speaker Faithful to FS1 recently launched joins the FB1 soundbar (EISA Award winner) and the FW1 subwoofer, and can be used as a three-way mono speaker, or paired in stereo or as a altoparlante satellite Dolby Atmos. The FS1 speaker can also function as an extension of the left and right channels when connected to a compatible Ambilight TV serving as the center audio channel.
The luci LED integrate allow the FSI speaker to spread the immersive effect of Ambilight throughout the room. The new line of four Philips soundbars, TAB8907/8507/7807 e 7207it all offers extraordinary performance and features to suit a wide range of AV options.
The cuffie open-ear bone conduction A7607 are the second sports model made with the suggestions of the athletes of Team Jumbo Visma. Bone conduction technology has been extended to the innovative K4607 children's headphones, so that little ones remain attentive to their surroundings while they learn. The high quality H8507 headphones are perfect for use at work as well as for gaming, at home or on the go.
Philips Fidelio: the TOP of the new Philips Sound products
The new Fidelio Home Sound System has already garnered critical acclaim, from both film buffs and music lovers alike, with the model FB1 7.1.2 which recently won the EISA 2022/23 Integrated Soundbar Award. The FS1 speaker joins the FB1 soundbar and FW1 subwoofer offering the same perfect combination of design, materials and premium performance. Always with a simple installation and the most complete flexibility for system configuration.
FS1 speaker specifications include a 1″ tweeterand 2.5 ″ angled driver top mounted, a woofer yes 3.5″with two passive radiators, plus led illumination for Ambilight. All within its compact structure.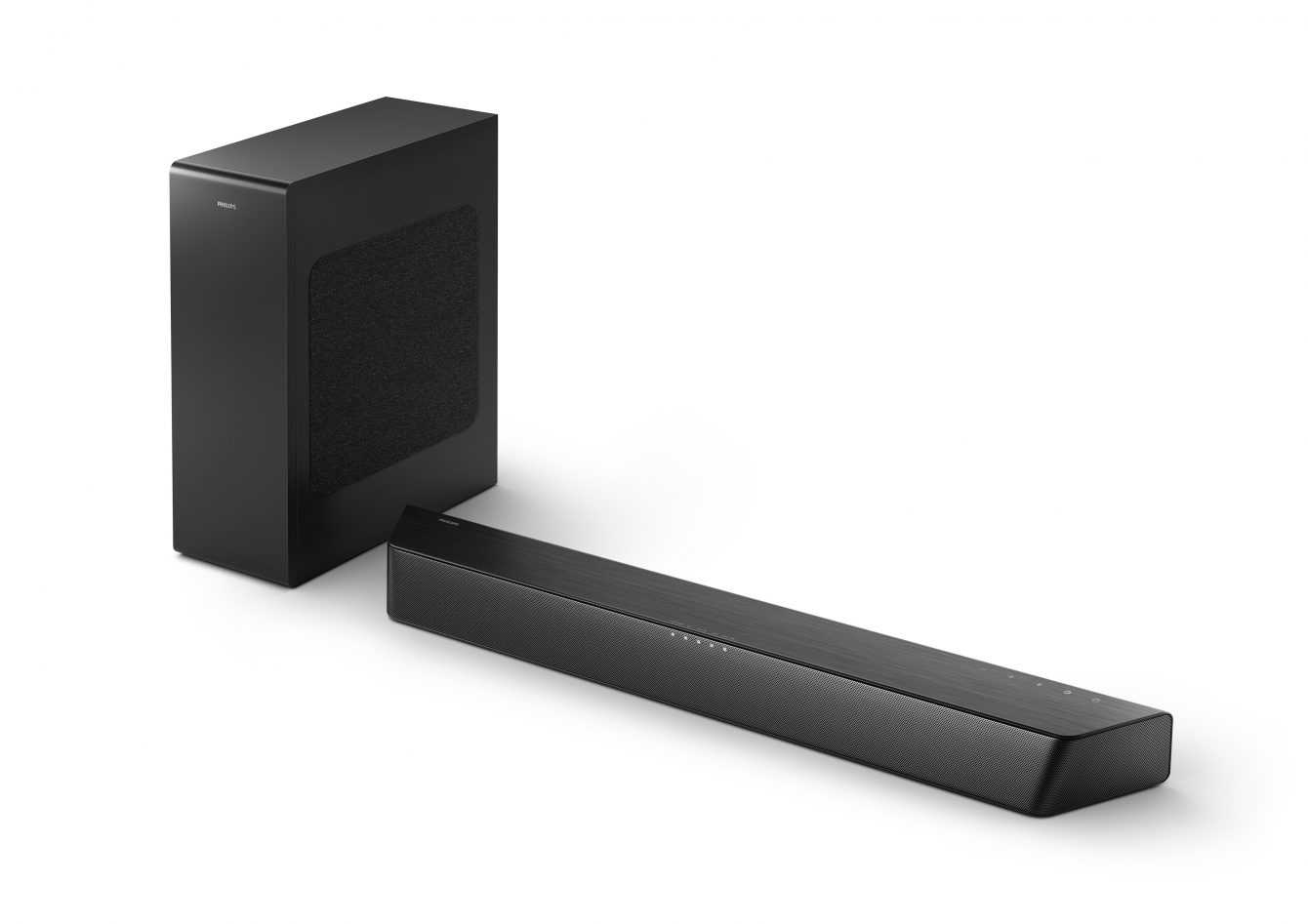 Multiple possibilities of use
Uniquely, the FS1 can be used as a three-way speaker, either as a single unit or as a stereo pair. This, thanks to the integration of a tweeter, a midrange driver and a bass driver. Or, automatically switching to two-way mode, plus a dedicated Dolby Atmos driver when used as an AV system satellite.
The FS1 loudspeaker can also be used as extension of channels left and right audio when paired with a TV Ambilight compatible that acts as a center channel. Always keeping the dialogue accurate and extending the sound field considerably.
Based on the award-winning DTS Play-Fi multi-room technology, the Fidelio AV system offers multiple possible variants of the FB1 soundbar, FW1 subwoofer and FS1 loudspeaker. Up to a combination that offers performance 7.2.4. The system always automatically detects i
products included and optimizes their performance.
Availability and prices
Products Fidelio will be available starting Q4 2022 at the following recommended retail prices:
Soundbar FB1: 899,99 euro;
Speaker FSI: 329,99 euro;
Subwoofer FW1: 549,99 euro.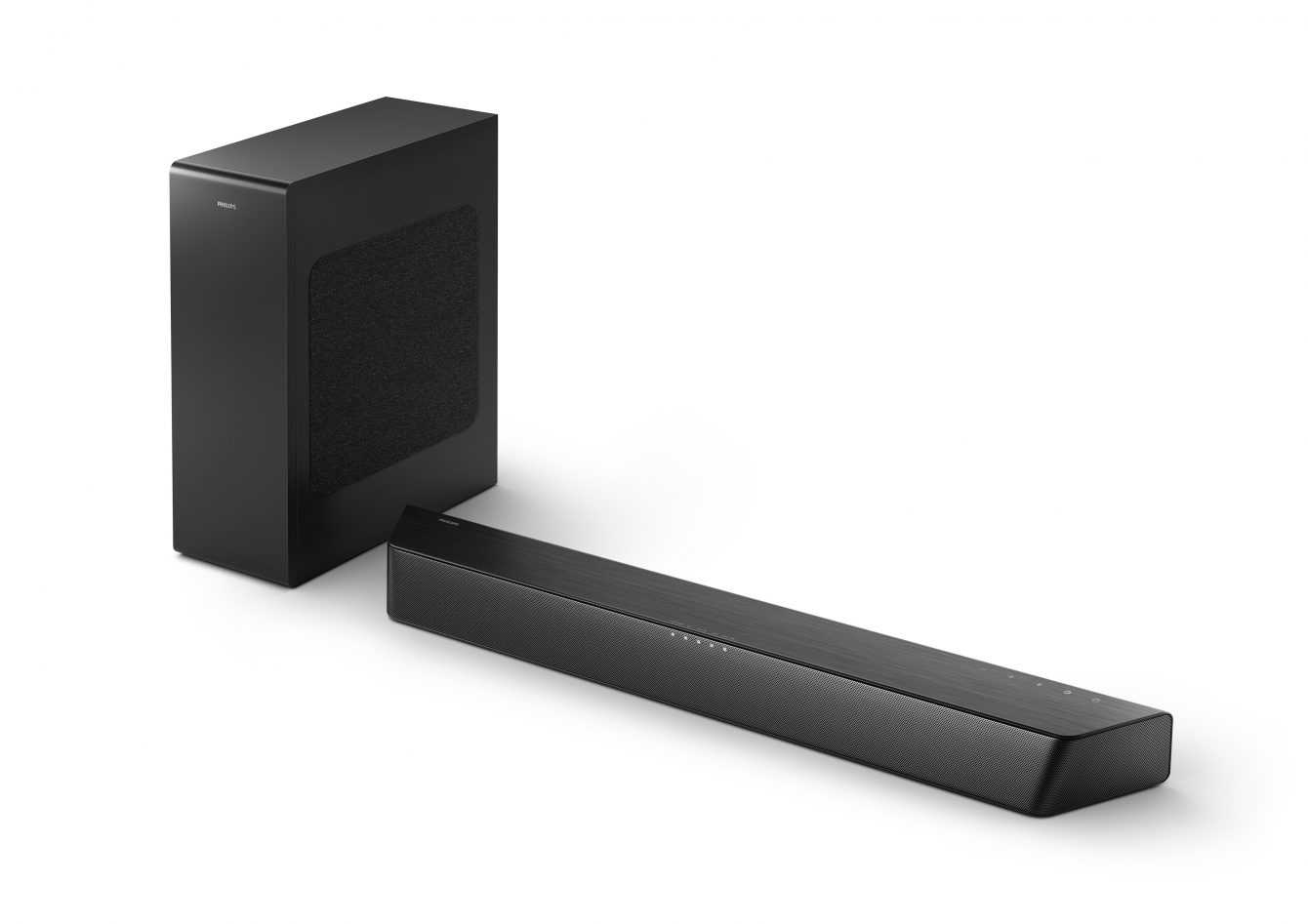 A soundbar suitable for all contexts
The new range of Philips Sound Soundbar includes four models from B7207 based on 2.1 at B8907 based on 3.1.2, giving you the widest possible options to enhance your TV sound. All new soundbars offer high power outputs, subwoofer wirelessthe possibility of wall mounting and include for the first time a side focus tweeter added to the left and right channels.
The top three soundbars in the range include a dedicated central channel, to keep dialogue clear and at the same time create an extra wide sound field. Also, they include Dolby Atmos compatibility e HDMI eARC connectivity con pass through 4K.
Soundbar B8907 e B8507
The flagship model of the new range of soundbars is the B8907which offers an impressive power of 720W. It has dedicated elevation drivers Dolby Atmos to create truly cinematic immersive sound. While connectivity DTS Play-Fi allows you to extend 3.1.2 performance to authentic 5.1.2 by adding DTS Play-Fi compatible rear speakers.
The second novelty of the range is the soundbar B8507, an ideal complement to the Philips TV "The One", which follows a similar concept. All essential functions and connectivity combined with excellent sound performance and at a very competitive price. The B8507 includes compatibility with Dolby Atmos e DTS Play-Fiplus an output power of 600 Watt.
Soundbar  B7807 e B7207
The third novelty of the Soundbar 3.1 is the B7807, always equipped with a dedicated center channel, additional side tweeters, an 8 ″ wireless subwoofer. Dolby Atmos compatibility, control Philips Easylink and an impressive power of 620 Watt.
The latest model in the new range is the B7207based on 2.1, which offers 520 Watt of maximum power. Dolby Digital compatibility, connectivity HDMI ARC and additional side tweeters making it the ideal introduction to greatly improved TV sound.
Soundbar availability and pricing
The new soundbars will be available from Q4 2022. The B8907 will be available at a price of 649.99 euros, while the B8507 at the price of 499.99 euros. B7807 will be available at a price of 399.99 euros while the soundbar B7207 at the price of 299.99 euros.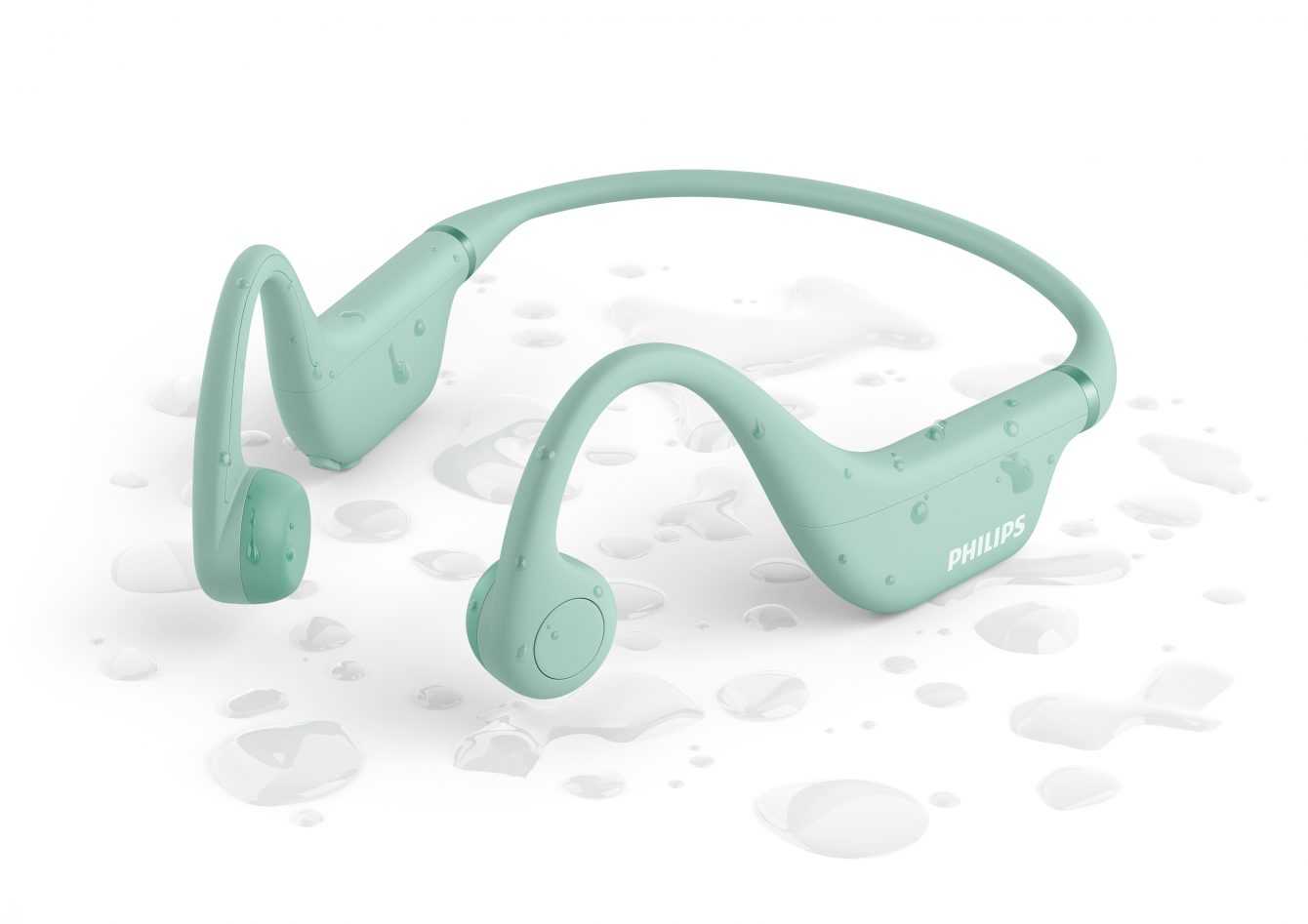 New headphones to join the team
The new Bone Conduction Wireless Sports Open Ear A7607 they are already the second model, after the ANC hybrid TWS model already announced A7507 soon to be launched, to benefit from the collaboration of Philips Sound with the Jumbo Visma Team. With a final design inspired by the insights of athletes from the world's leading cycling and skating team. The A760 is dust and water resistant with degree of protection IP66.
It is the first model open-ear from Philips that includes a bone conduction microphone to virtually eliminate wind and other annoying background noise. Making calls on the go always crystal clear. The playing time is considerable: nine hours with an extra hour available after just 15 minutes of charging via the moisture-proof magnetic charging port. The open-ear design offers both excellent musical performance and the confidence of being able to hear your surroundings. While a red LED strip integrated into the neck strap gives the user the added security of being more visible at night.
Availability and pricing of the A7607 headphones
The new A7607 headphones will be available from Q4 2022. They will be released to the market at a recommended retail price of 199,99 euro.
Even for children
Philips Sound is already a major supporter of open-ear bone conduction headphones and with the launch of the new model K4607 is recognizing that the technology is also perfect for headphones dedicated to children. The design completely open-ear of the K4607 headphones protects sensitive ears from high volumes. And at the same time, it allows children to both listen to their surroundings and converse. Allowing them to continue listening, which can include distance learning thanks to a built-in microphone.
Il Bluetooth 5.2 ensures excellent connectivity and ensures good sound quality and good battery life with over five hours of playback. The open-ear design and adjustable neck band also combine to offer a good, secure fit without the usual risk of headphones getting lost or falling out as babies move. A volume limiter and the app control ensure safe use with remote monitoring of how the product is used. The K4607 headphones will be available from Q4 2022. The recommended retail price is 99,99 euro.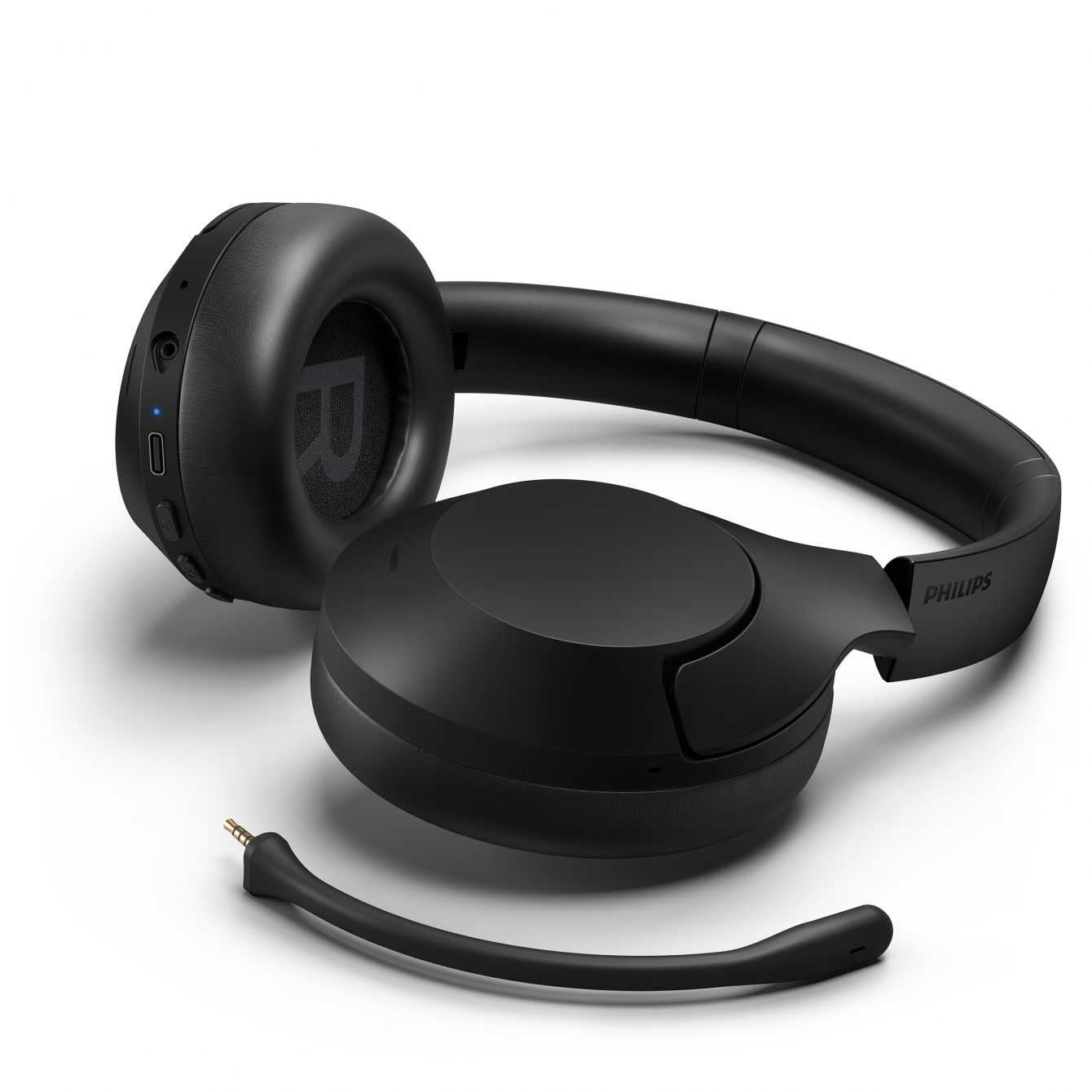 Hybrid: work & relax
Headphones H8507 they were designed for the many people who seem to have gotten used to a new hybrid way of working. Both for commuters and for those who work from home, and who want a headset to be perfect for work as well as for leisure. Exceptional sound quality – warm, full and clear – is available for both calls and music or movies. Thanks to the custom made 40mm drivers and the noise system Cancelling Pro.
Il removable boom microphone allows you to be heard with maximum clarity by others. A dongle Bluetooth pre-connected allows you to easily switch between computers. While the multipoint allows you to connect to your computer and phone at the same time, so you can easily switch between music and calls without having to reconnect. Battery life is well 55 ore and an optional red light lets family members or colleagues know you are on a call.
Availability and pricing of H8507 headphones
The H8507 headphones will be available starting Q4 2022 at a recommended retail price of 229,99 euro.
And you? What do you think of these new Philips Sound products ? Let us know with a comment below and stay tuned to TechGameWorld.com for more news and reviews from the world of technology (and more!).
The article Available the new line of Philips Sound products comes from TechGameWorld.com.