H2x1 NintendoLogo Red image1280w
Nintendo announced that it has acquired a new area for the construction of a new one studio of development. According to an official PR, the big N bought this land near the headquarters of Kyoto for about 5 billion yen. The area will host a new development studio from the company and the software house expects to complete the works by 2027.
Nintendo will build a new studio
"In addition to conventional investments in research and development and capital investments, we have positioned the site to be acquired in such a way as to guarantee an important role in strengthening research and development". This is what we read in the official press release published by Nintendowhich shows the company's willingness to expand its workforce as a function of the development of new games.
Here is some additional information on the site where the new Nintendo headquarters will be built: the total area of ​​the area purchased by the large N measures approximately 38.000㎡while this juncture should arise a steel structure of 12 ° floors and about 72m.
We posted the News Release "The Acquisition of the City Owned Land Adjacent to Nintendo Headquarters".https://t.co/iOKsJrbPka

— Nintendo Co., Ltd. (Corporate Public Relations / IR) (@NintendoCo Ltd) April 12, 2022
For now, this is all the information released by Nintendo, but surely we will have more news over the next few months, when the new study takes shape.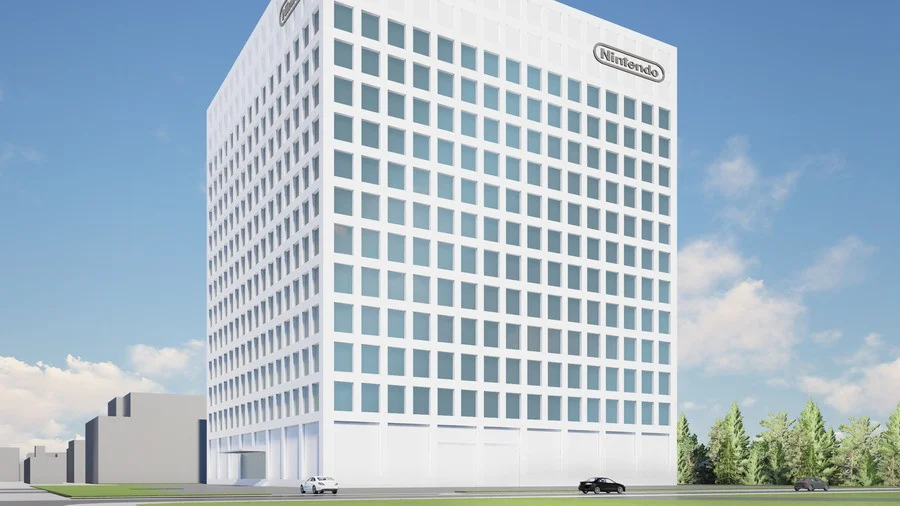 However, the company has also published a render depicting how this new building should look once completed, even if this image does not actually leave much room for imagination, since it is a rather traditional office building. In Nintendo's plans, therefore, a simple but functional workplace seems to emerge and that we do not doubt will be used by the company to improve the video game development process.