In the "Wonderland" special, Not The End was announced as the winner of the 2020 RPG of the Year
A special "Wonderland" dedicated to the Lucca Comics & Games Awards was held on Rai4, on this occasion Lucca Crea (the organizing company of Lucca Comics & Games – Changes edition) and the Game of the Year Jury announced Not The End as winner of the Role Playing Game of the Year 2020.
Not The End
Claudio Pustorino is the Fumble Gdr game designer who created Not The End, an Italian-made role-playing game. The game leaves full freedom for players and masters to choose what the background of their adventure will be, because it doesn't have a setting. There risk management is the basis of the game mechanism: the characters are voluntarily exposed to risky situations, because in this way they obtain important benefits. From these situations, however, our heroes will emerge profoundly changed both in personality and in the values ​​in which they believe. As a game system, Pustorino has chosen tokens randomly extracted from a bag, instead of the usual dice.
The reasons for the award ceremony
The Role Play of the Year Jury, chaired by Paolo Cupola, and with Mirella Vicini acting as vice president, also composed of Giovanni Bacaro, Michele Bellone, Luca Bonora, Marzia Possenti and Daniele Prisco, has decided to award this GDR because:
It was appreciated for the originality of the game system, for its elegant immediacy, which makes it suitable even for novice players, and for its ability to build – with great freedom on the part of the participants – deep and intense stories. .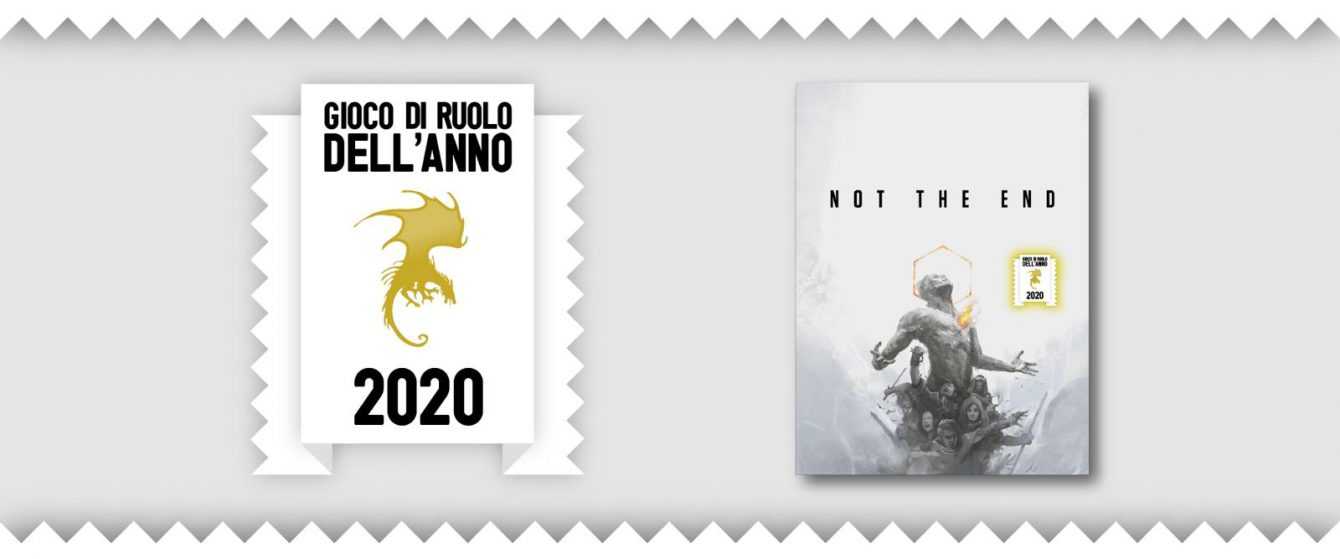 Events
There are two events that have had this game as protagonist. The first was held on Sunday 1st November at 5pm, during which the guys from D20 Nation participated in a special online session led by Claudio Pustorino, author of the game. The live streaming was broadcast on the Lucca Comics & Games YouTube channel and on the Lucca Changes website. In second event this game was the protagonist of an episode of the Summer Tales show, during which some members of the Jury and Andrea Lucca (the speaker of the La Locanda del Drago Rosso program) played a session that was conducted by the publisher himself.
Game of the Year 2020
Who won the award like Game of the Year 2020? He was crowned Kill the Unicorns and the announcement always took place in the "Wonderland" special. Kill The Unicorns is a board game created by Cyril Besnard, Loïc Chorvot and Alain Fondrille, in which you have to catch as many unicorns as possible, but be careful not to run into a Smelly Unicorn or a Pigicorn.