OPPO presents the company's first smartbands, OPPO Band Sport and Oppo Band Style. Let's see together their features and their prices
The new accessories of the wearable line aim at enrich the ecosystem and to conquer the fans of the brand, thanks to the numerous smart functionality, a design sporty ed Elegant it's a'unrivaled autonomy.
OPPO Band Sport and OPPO Band Style are equipped with different features as the monitoring saturation ofoxygen in blood (SpO2), also active during the sleep, 12 modality of work out and other useful features, perfect for anyone who wants to lead one healthy lifestyle e active. Both versions have a display full-color AMOLED 1.1-inch and an attention to the extraordinary design: model Sport is sporty e casual, while the counterpart Style is Elegant e trendy. Furthermore, in the packaging sales model Style they are included two straps, users will be able to to choose everyday What to wear.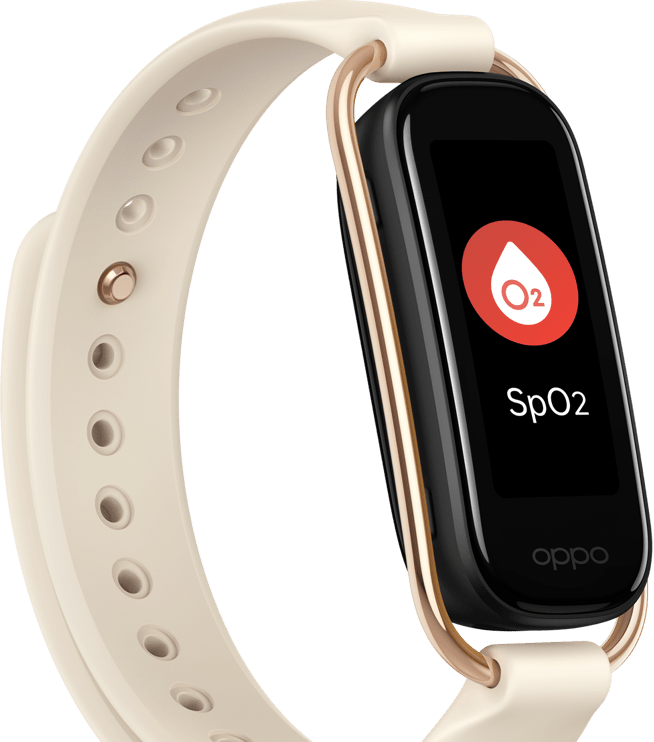 Oppo Band: Continuous SpO2 monitoring
Nowadays more and more people suffer of problems related to sleep, a disturbance caused mainly from the stress and from a style of hectic life. The Oppo home smartband, thanks to dedicated functions to psychophysical well-being such as monitoring accurate of sleep, of the heart rate and the monitoring continuous of SpO2, they specialize in detect i problems of sleep and provide registrations e complete analyzes.
The monitoring continuous of SpO2 is rendered possible thanks al optical sensor of blood oxygen incorporated inside of smartband. This component allows you to to monitor continuously the saturation of oxygen in the blood with a frequency performed once per second per all the duration of sleep. During a cycle of sleep lasting for 8 ore, the smart bands monitor non-stop of the SpO2 for 28,800 times, fully measuring the saturation of oxygen of the physical of the user. Thanks to monitoring continuous of SpO2 and that professional of the sleep, devices can to help to develop a proper routine for a night's rest.
OPPO Band come with heart rate monitor, which thanks to an integrated sensor can to monitor the heart rate user throughout the day. If the frequency cardiac becomes too high, smart bands emit a vibration thus warning the user of the irregular heartbeat. OPPO Band measure heart rate also during workouts and exercise, this way users can to avoid the overtraining and learn a to maintain the rhythm better so from to reach the targets in a correct and healthy way.
Active lifestyle thanks to 12 training modes
Not only sleep, but also physical exercise it's a lot important for anyone who wants to lead one healthy lifestyle. In fact, thanks to OPPO Band, the workout becomes an activity easy, fun and yes practice consistently. The new smartbands have 12 training modes integrated, including corsa, walking, cycling, I swim, badminton, cricket, yoga e many others yet. Also, OPPO Band record i data of workouts and thanks to the HeyTap Health app users can to check their progress: a double technological support who is high motivation and helps to conduct a routine of training active and constant.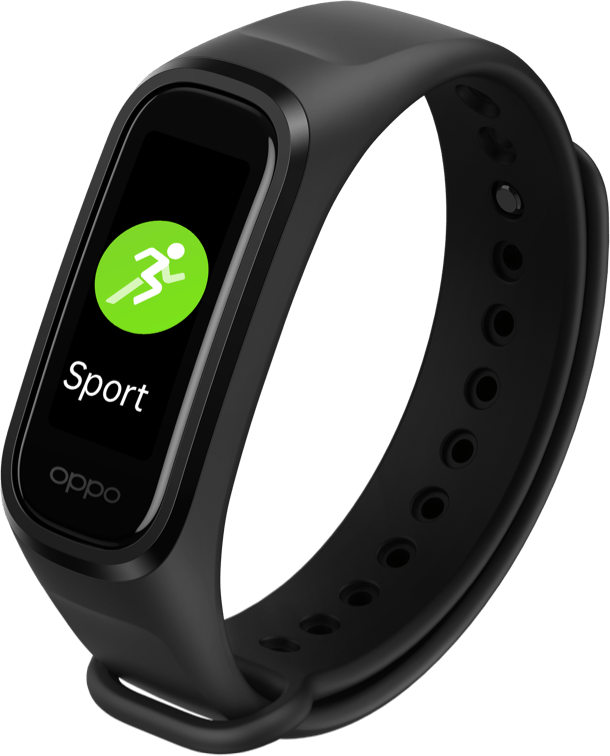 Versatile design, perfect for any style
A wearable device not only does it have to be smart, it also has to squeeze the eye al design. The new ones smartband OPPO Band Sport and OPPO Band Style have a comfortable design, light and practical, a look sporty and elegant and respond exactly to needs of young people generations than through accessories communicate one's personal and distinctive style. For this, OPPO has also worked on the dials of the OPPO Band, offering the user more than 40 different designs e styles for the customization of their smartbands. Furthermore, thanks to the convenient design of the OPPO Bands, the strap of fitness trackers is adjustable according to the your needs and for a maximum comfort.
Multitasking and performing
OPPO Band also work as extension of the smartphone. Users, in fact, can receive the notifications of messages e calls, check the reproduction of the music and even use the "find smartphone": real allies in busy life and relentlessly today. On the level of the battery, OPPO Band use a processor ad High performance it's at low consumption. Made with a powerful battery from 100mAh, smart bands can be fully loaded in solo an hour and a half.
Oppo Band: availability and prices
Wearable devices will be available in Italy in next days, purchasable on Amazon.it and in shops of electronics. Model Sport will be available in color Black at the price of 49,90€. The variant Style will be available in the colors Black e Vanilla at the price of 79,90€.
Will you buy the new Oppo home smartbands? Let us know your opinion in the comments section, then I invite you to follow our mobile section so as not to miss any news or video-reviews.