On the occasion of IFA 2022Signify, world leader in lighting, unveils the new range of Philips Hue smart lighting products not new features of the dedicated app. The news coming are different and will guarantee users the possibility of accessing increasingly complete and interesting features.
Philips Hue news unveiled at IFA 2022
On the occasion of IFA 2022 the new bulbs make their debut Philips Hue Lightguidewith a particular contemporary design, the debut of the new one is also worth noting Philips Hue Play gradient lightstrip per PC, a gradient LED strip capable of reproducing multiple colors of light at the same time and creating a unique atmosphere for your workstation. Note that this product can be used in conjunction with CORSAIR iCUE to set the lighting scenes of your gaming desk.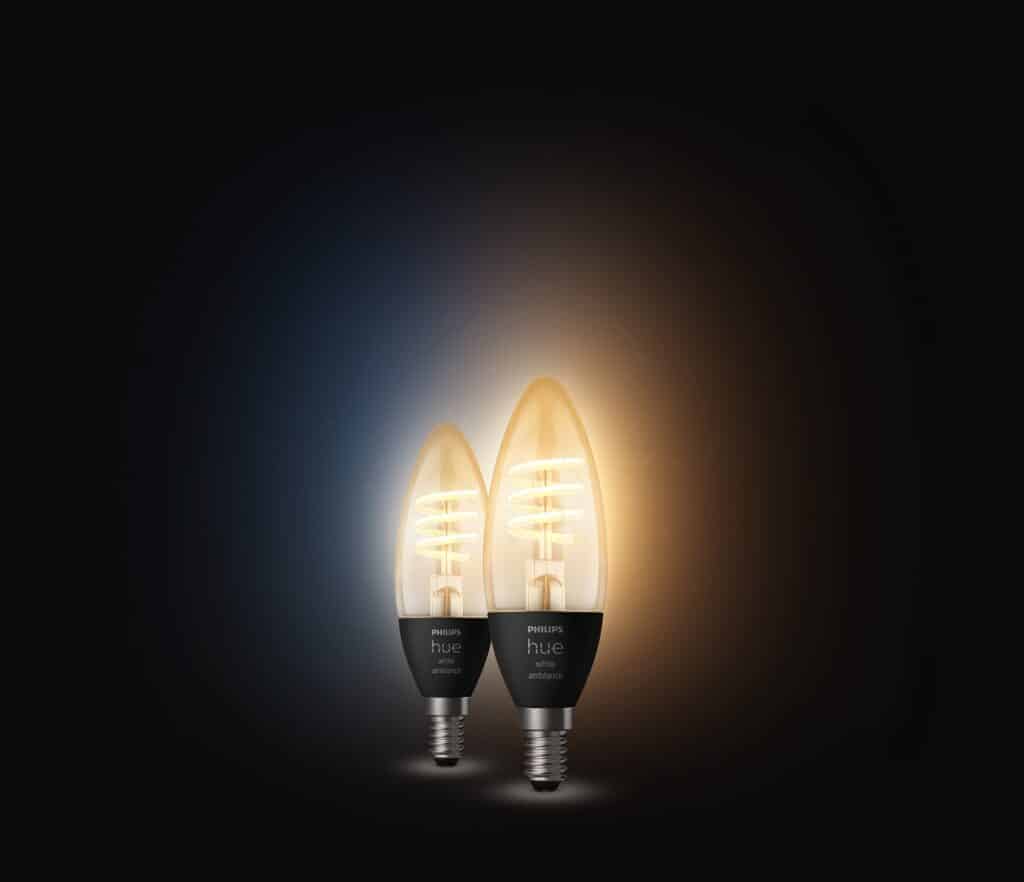 Among the novelties ofapp Philips Hueinstead, the new functionality is registered Mimic, able to simulate the presence of someone in the house, protecting the house with light when you are away from home. The function is able to turn the light on and off automatically, ensuring maximum customization for the user. For all the details about the news presented at IFA 2022, you can refer to the official Philips Hue website.
The prices of the news announced
Here are the prices and availability date of all the new products announced:
Lampadine Philips Hue Lightguide (available by the end of 2022): 84.90 – 99.90 euros
Philips Hue Lightguide suspension cable black or white (available by the end of 2022): 49.90 euros
Lampadina a candela Philips Hue Filament White ambiance (available from 13 September 2022):

pack of one light bulb: 44.90 euros
pack of two bulbs: 64.90 euros

Philips Hue Play gradient lightstrip per PC (available from 13 September 2022)

24/27 inch model: 149.90 euros
32/34 inch model: 169.90 euros
model for 3 24/27 inch screens: 259.90 euros

Starter kit Philips Hue Play gradient lightstrip per PC (available from 13 September 2022):

24/27 inch model: 199.90 euros
32/34 inch model: 219.90 euros
model with 3 screens of 24/27 inches: 299.90 euros