Introducing the new Philips Touch monitors: Desktop Advanced In-Cell Touch for a more responsive work experience, Open Frames for information points and self-services
I display they have now become part of ours everyday life, at home, in offices and even in public spaces, but each of them satisfies different needs, has unique requirements and different applications. This prominent use is a constant inspiration for the creation of new and increasingly performing technologies, capable of satisfying any expectation.
Per a touch experience comfortable, fast and responsive is coming linea touch in-cell di Philips Monitors (B1TC series), ready to increase the productivity of anyone who uses these monitors. But there are some uses that require highly specific, durable and versatile displays: information points, kiosks, and in-store applications. The answer to their needs are i nuovi monitor touch Open Frame (B1TFL series), interactive displays designed for public display and for different scenarios.
Slim and fast desktop touch experience
The new B1TC series consists of two models: the 23.8 "242B1TC and the 21.5" 222B1TC. They are based on technology Advanced In-Cell and on that Projected Capacitive which ensures better transmission and exceptional response speed, for a smoother touch experience up to a maximum of 10 simultaneous touch points.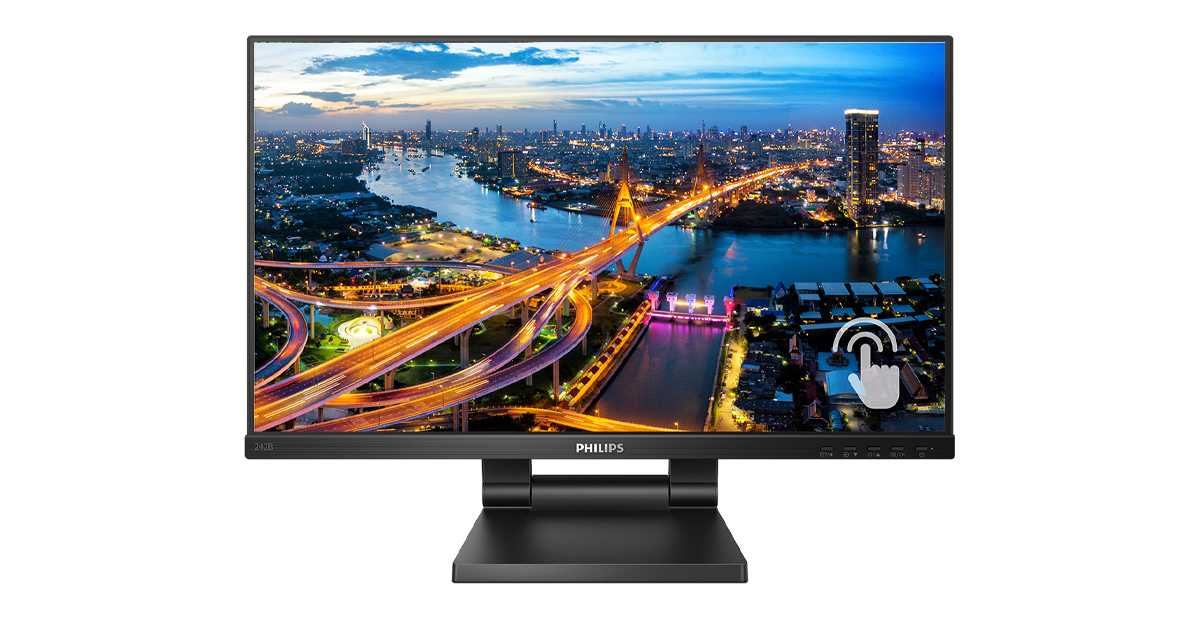 In-cell touch technology allows for a slim design, without frame on 3 sides e IPS panel that ensure you wide viewing angles. The display is equipped with a anti-reflective panel with 3H resistance which, combined with the resolution Full HD, always offers an exceptional graphic rendering. The most natural, fluid and fast touch responsiveness satisfies the needs and desires of any home, office or educational application, also thanks to the compatibilità plug&play with Windows 10 and with different Android and Linux versions.
Touch excellence 24/7
The new series B1TFL It's composed by four models: 23.8 "242B1TFL, 21.5" 222B1TFL, 17 "172B1TFL, 15" 152B1TFL. All are equipped with the tecnologia Projected Capacitive Touch (P-Cap) for smooth responsiveness that can easily detect 10 fingers at the same time. This technology works with both fingers and i gloves, making it exceptionally versatile and suitable for public places.
Another specific feature is the superimposed glass edge-to-edge with scratch resistance 7H, essential for a safe and long-lasting touch experience and easy to clean and disinfect both indoors and outdoors.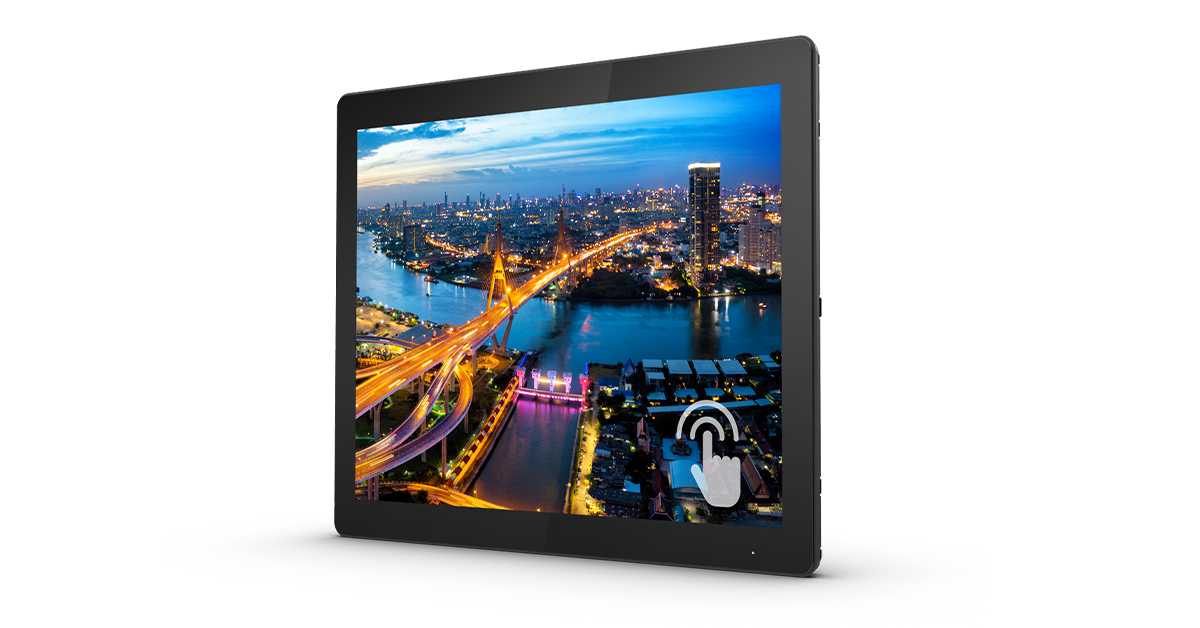 The displays also feature a brightness of 350 nit (Philips 242B1TFL) a 450 nights (Philips 152B1TFL) and anti-reflective coating for comfortable use under any type of light. Since each need is different in terms of use and setting, all four models are equipped with IP65 (front only) and side seals in order to be protected against water and dust. The operational duration is also an added value: these monitors are able to work at their best 24 hours a day, 7 days a week, so that users can work or interact with them day and night.
Simple and complete connectivity
In a general approach to the solution, the connection is designed to be as comfortable as possible, without neglecting specific uses and needs. These touch monitors offer cross-platform compatibility with various versions of Windows, Android and Linux. The B1TC series is equipped with an input VGA, HDMI e DisplayPortas well as three USB-A 3.1 (one with fast charging). On the other hand, the B1TFL series is equipped with VGA, DVI, HDMI and DisplayPort input, as well as an integrated USB hub (2x USB-A 3.1) to connect additional hardware and power devices.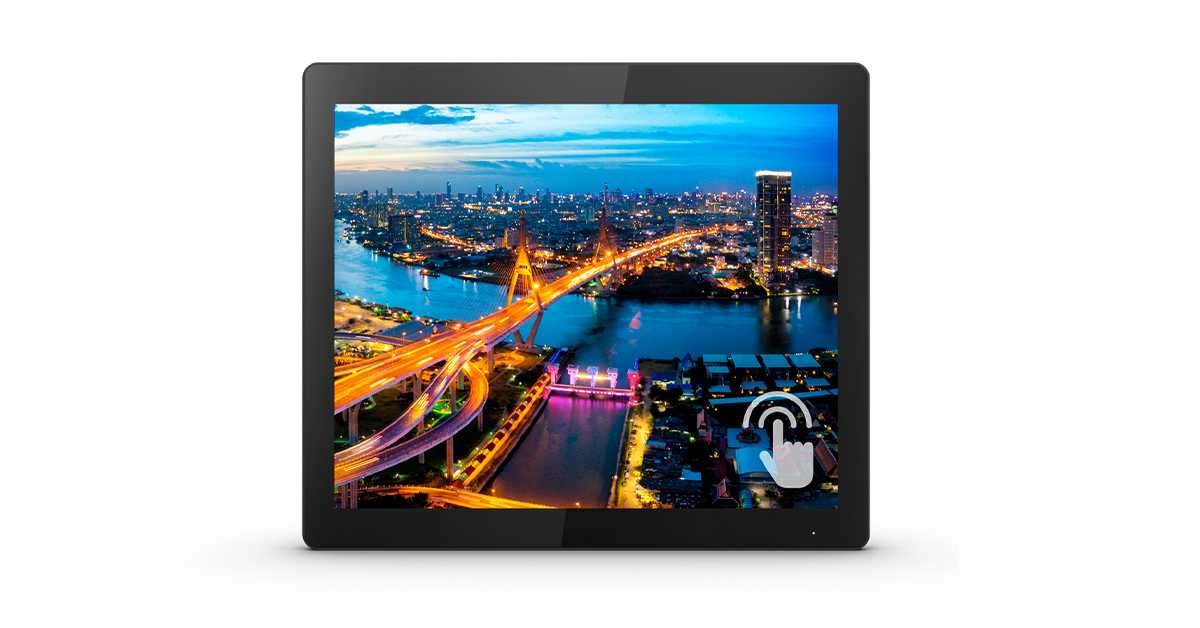 The models Open Frame they can be used horizontally, vertically and with orientation face-up. The mounting system allows both VESA options both an L-Brackets system (included in the box), covering most installations, while a wired remote controls the OSD, ensuring easy accessibility even after the monitor is installed.
The advanced in-cell models are designed to meet various standards and feature a slim, bezel-less design a 3 sides with SmartStand, a Z-design with double zipper holder that adapts to your needs and increases your productivity and comfort. VESA mounting is also available.
Certified for comfort and durability
Certifications play an important role in choosing the right monitor, especially if used in open spaces: they guarantee the level of quality and protection necessary for such installations, often characterized by frequent and sometimes abrupt use. The Philips B1TFL series features the fundamental certifications in terms of safety and electronic dangers. Furthermore, are EMI Class B certified.
A corporate, private and educational use is no exception, which is why the B1TC series offers LowBlue Mode, technology Flicker-Free e EasyRead for comfortable viewing. In addition, it features certifications ES, TCO, EPEAT, TUV e TUV Eye Comfort, for a safe and quality experience and productivity.
Prices and availability
Model 152B1TFL, availability May 2021 and price 399 euros.
Model 172B1TFL, availability May 2021 and price 449 euros.
Model 222B1TFL, availability April 2021 and price 459 euros.
Model 242B1TFL, availability May 2021 and price 469 euros.
Model 242B1TC, availability April 2021 and price 309 euros.
Model 222B1TC, availability June 2021 and price 279 euros.
What do you think of these results? Let us know in the comments and keep following us on the TechGameWorld.com pages where you can find the latest news and more.