Pokémon-themed games have been experiencing a second spring for a few years now and, in addition to the titles of the main series, there is a rich undergrowth made up of spin-offs and side projects. The pocket monsters in fact have not failed to colonize even mobile devices and in particular on iOS we are faced with a fair selection. So let's take a look at the best Pokémon video games available on iPhone.
The best Pokémon video games for iPhone
Browsing the Apple App Store it is possible to come across a large number of Pokémon-themed games, some of which are well known by fans, others much less, although equally valid. From card games to augmented reality, you are literally spoiled for choice.
Pokémon TCG Online
The first title of our roundup is Pokémon TCG Online, a must for all card game lovers. Those who have experienced the first years of Pokémon mania firsthand will undoubtedly remember the hours spent with friends exchanging cards and organizing games and this game aims to translate those same emotions of the past into digital form.
It is also a historical application, given that it is the very first mobile game developed and published by Game Freak. In Pokémon TCG Online you collect cards, build your deck and fight against other players; in addition there is also a useful option to redeem a real card in game if we were in possession of its physical version.
Pokémon Go
Virtually everyone by now knows, even if only by hearsay, Pokémon GO. This augmented reality game published by Niantic in collaboration with Game Freak became a real mass phenomenon in 2016, the year in which it came out, and even today, five years later, it can boast a solid community of enthusiasts.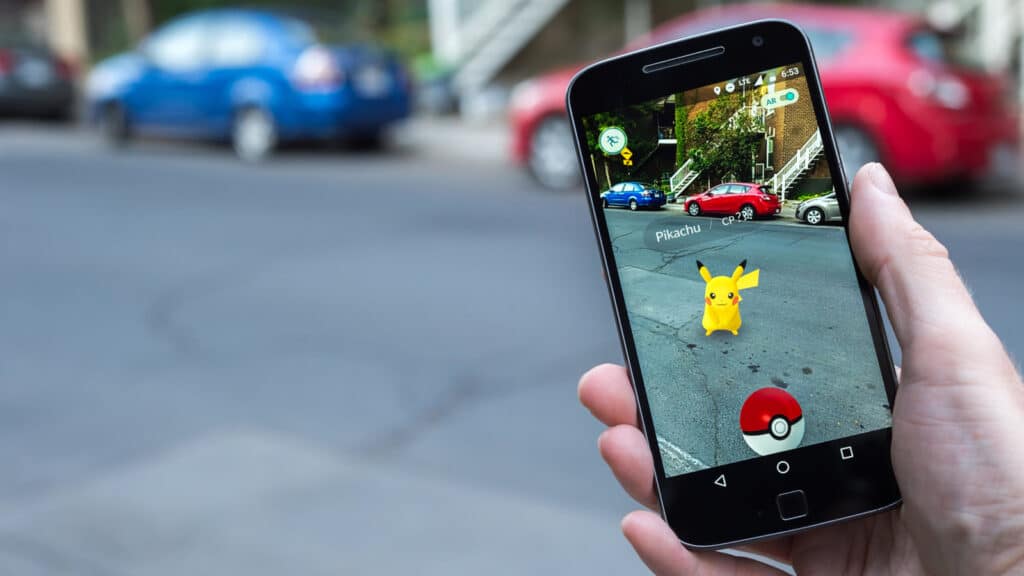 The game puts us in the shoes of a Pokémon trainer, with the difference that here the pocket creatures will be everywhere in the city we live in, thanks to the geolocation technology which provides a complete mapping of the whole world, complete with nests, gyms and battles against legendary Pokémon. GO has received many updates in its five years of life and has recently introduced the sixth generation of Pokémon.
Pokémon Shuffle Mobile
Released a year before Pokémon GO, in 2015, Pokémon Shuffle is the franchise's answer to the success of Candy Crush. The title in fact offers a gameplay typical of puzzle games based on aligning the same figures on a grid, with the difference that in this case we will have to do it to win various battles against Pokémon.
The title had its last update in 2018 and no new content has been added since. That said, Shuffle is still available for download and is the ideal game to keep you company during the down times of the day.
Pokémon Quest
Pokémon Quest is a unique role-playing game, which at first glance can only remind you of Minecraft, which will allow us to embark on a long adventure together with a team of three pocket creatures. The game features real-time combat and a focus on catching new Pokémon by setting up special bases.
During our exploratory sessions Pokémon will move on their own and we players will be assigned the task of choosing which move to make them use to face enemies that we will meet on our way. The title also offers a fair possibility of customization, which happens by level or special objects.
Pokémon Masters EX
In the wake of the many mobile RPGs with gatcha elements, it is born Pokémon Masters EX, a title that allows you to recruit trainers who have become the most iconic in the history of Pokémon accompanied by their most beloved creatures. The game is structured on several levels and also has a rather in-depth storyline to follow as you progress battle after battle. Also present the PvP battles.
We will be able to add managers to our team both by progressing in the game, and through the classic lottery present in many titles of this genre, which can be accessed via a special in-game currency. This currency can be obtained either by spending real money or by completing tasks in the game and, fortunately, Masters does not abuse the paid component.
It is undoubtedly one of the Pokémon video games for iPhone that is most faithful to the original atmosphere of the series.
Pokémon Unite
We close this list of video games with Pokémon Unite, the new Pokémon-themed MOBA which sees players face off as a team of 5 in different match types. The game is already out on Nintendo Switch, and will arrive on Android and iOS devices in September. On the Nintendo console, the game has already enjoyed considerable success, thanks in part to the great media coverage it has received.
Unite makes immediacy its watchword, which combined with the game's speed of action makes this title a one-of-a-kind MOBA and a must for all lovers of the Pokémon franchise.