In a press release, Sony pointed out that the packaging of all PS5s is totally recyclable and with very little plastic: let's see together Sony's "Road to Zero"
For the past 50 years The use of plastics around the world has increased about twenty times, but unfortunately recycling rates remain quite low, around 9%. This has helped to increase the pollution of the world's oceans, a matter of growing and urgent concern. With these two sentences begins the statement from Sony Interactive Entertainment, in which it states that in recent years numerous progress has been made with the aim of eliminating the use of plastic for small packaging by 2025. To this pro, it has been done note that the packaging of all PS5s was created to be completely recyclable. Let's see below how.
The ideas made to make PS5 packaging recyclable
The materials used to make the PS5's packaging recyclable together with that of the accessories have been, according to Sony, selected and designed with that goal. In fact, the packaging of each PS5 item has a percentage plastic free between 93 and 99% (depending on the product). They have been applied various tricks in order to obtain such a high percentage, such as the elimination of expanded polystyrene and plastic trays, in favor of paper inserts and paper pulp trays instead. We also replaced the plastic bands with those made of paper, eliminated the plastic protective bags used for cables and instruction manuals where possible, replaced the plastic packaging for the PS5 accessory boxes and, finally, incorporated folding tabs, rather than glued, on the outer packaging.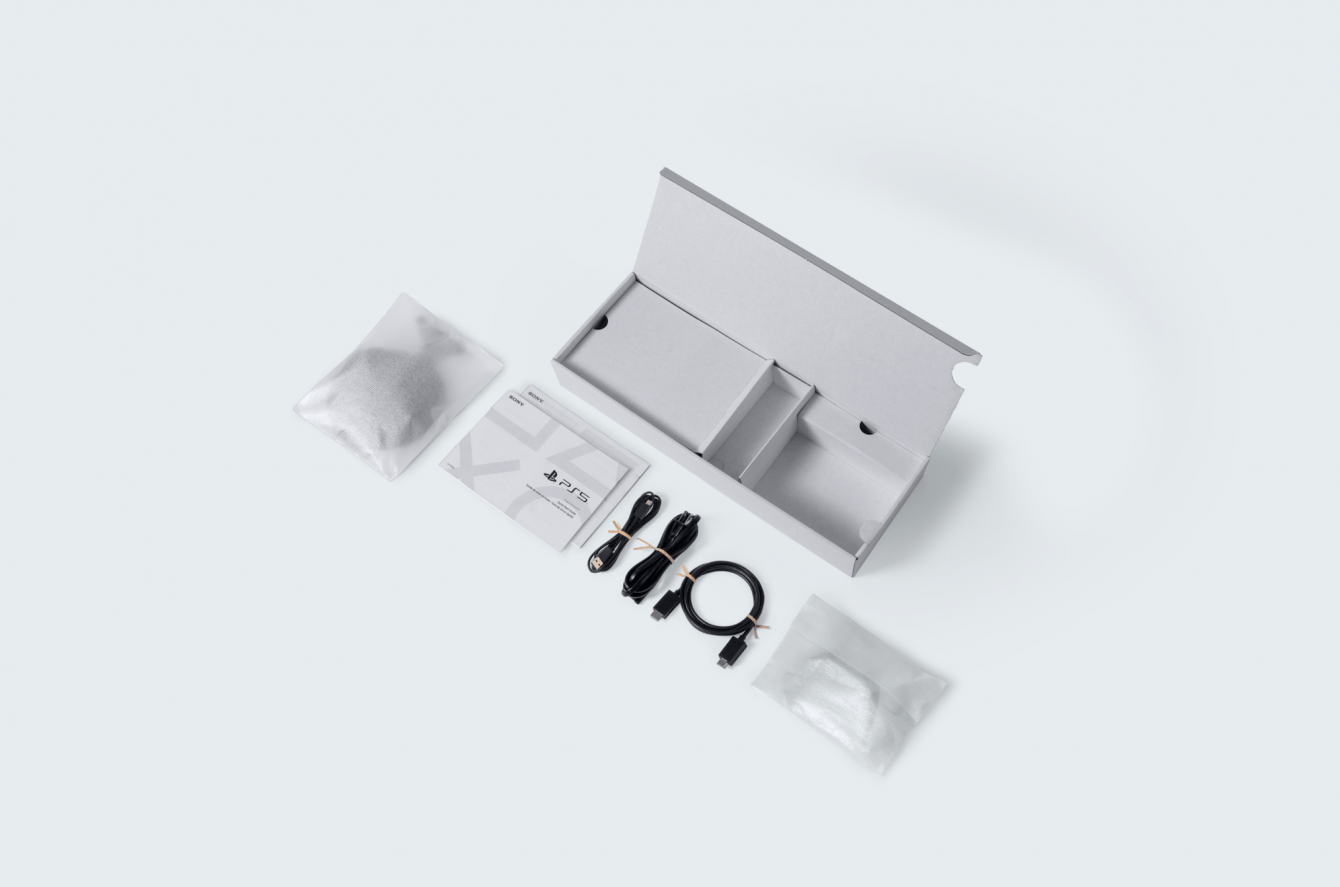 As has been pointed out, this initiative by Sony dates back to the days of PS4. For example, in the European and North / South American markets, where recycled materials are available, about 70% recycled PET plastic was used for the packaging of peripherals such as the DUALSHOCK 4 wireless controller. product and for hooks used to hang products in stores. It was also added that, in 2021, the use of recycled polypropylene from post-industrial waste in the packaging of physical copies of the games.
If you want to stay up to date on all the most important news regarding the videogame world, stay tuned to TechGameWorld.com. If, on the other hand, you want to buy game keys at very discounted prices, you can do so through our link to Instant Gaming.