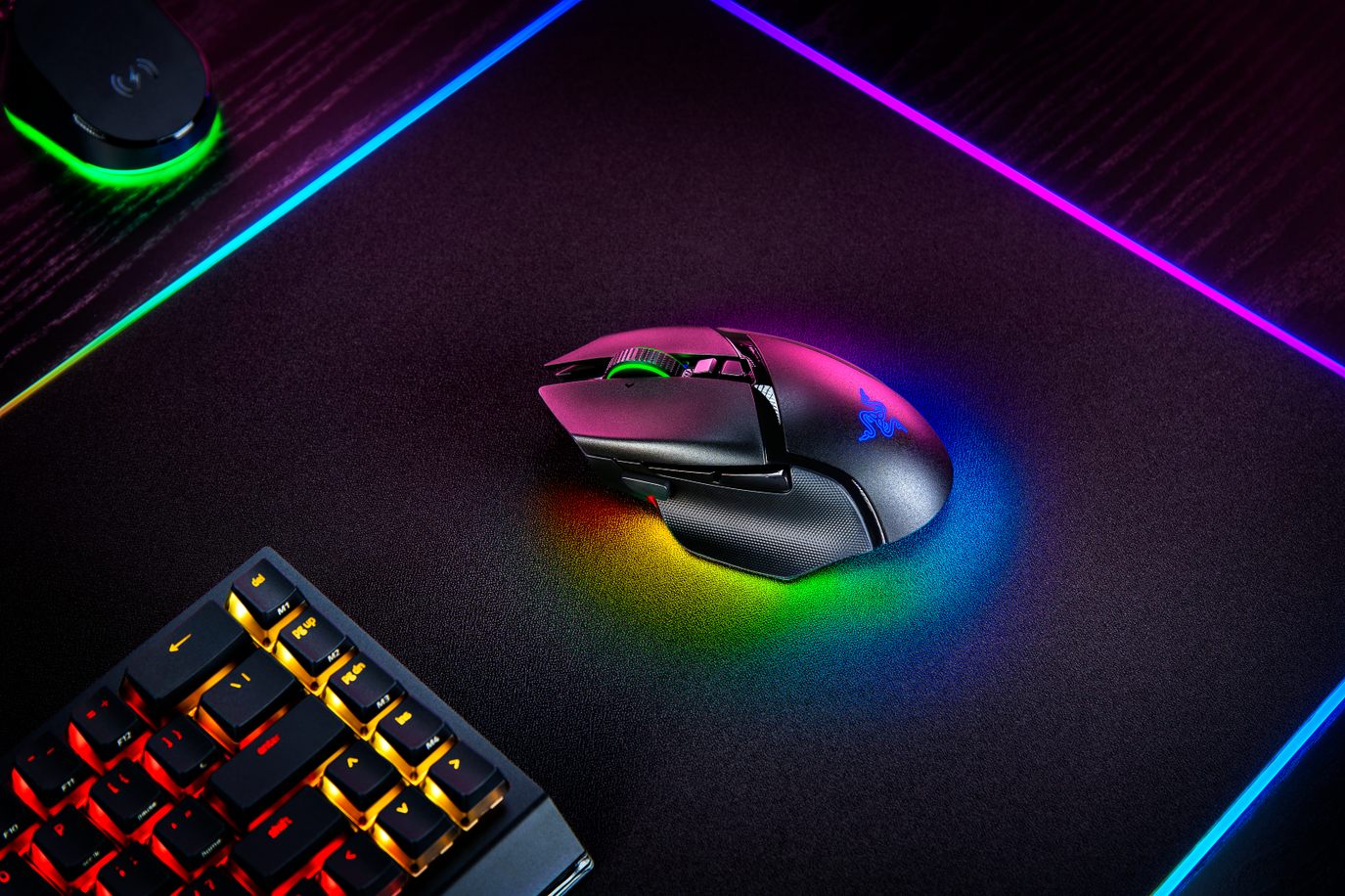 With Razer HyperScroll Tilt Wheel, 13-zone Chroma lighting with Full Underglow, 3rd generation Razer Optical Switch, 90 million click lifecycle, Focus Pro 30K sensor and more, the Basilisk V3 Pro is a powerhouse of technology.
Razerthe global leader in lifestyle gaming, announces Basilisk V3 Proa next-generation customizable wireless gaming mouse, created for performance and complete customization.
As the most advanced gaming mouse to date, Basilisk V3 Pro sets a new standard for the enthusiast community with the tilt wheel Razer HyperScrolli Razer Optical Mouse Switch third generation, 10 + 1 programmable buttonsoptical sensor Focus Pro 30K, wireless charging with Mouse Dock Pro e Wireless Charging Puck (both sold separately) and more.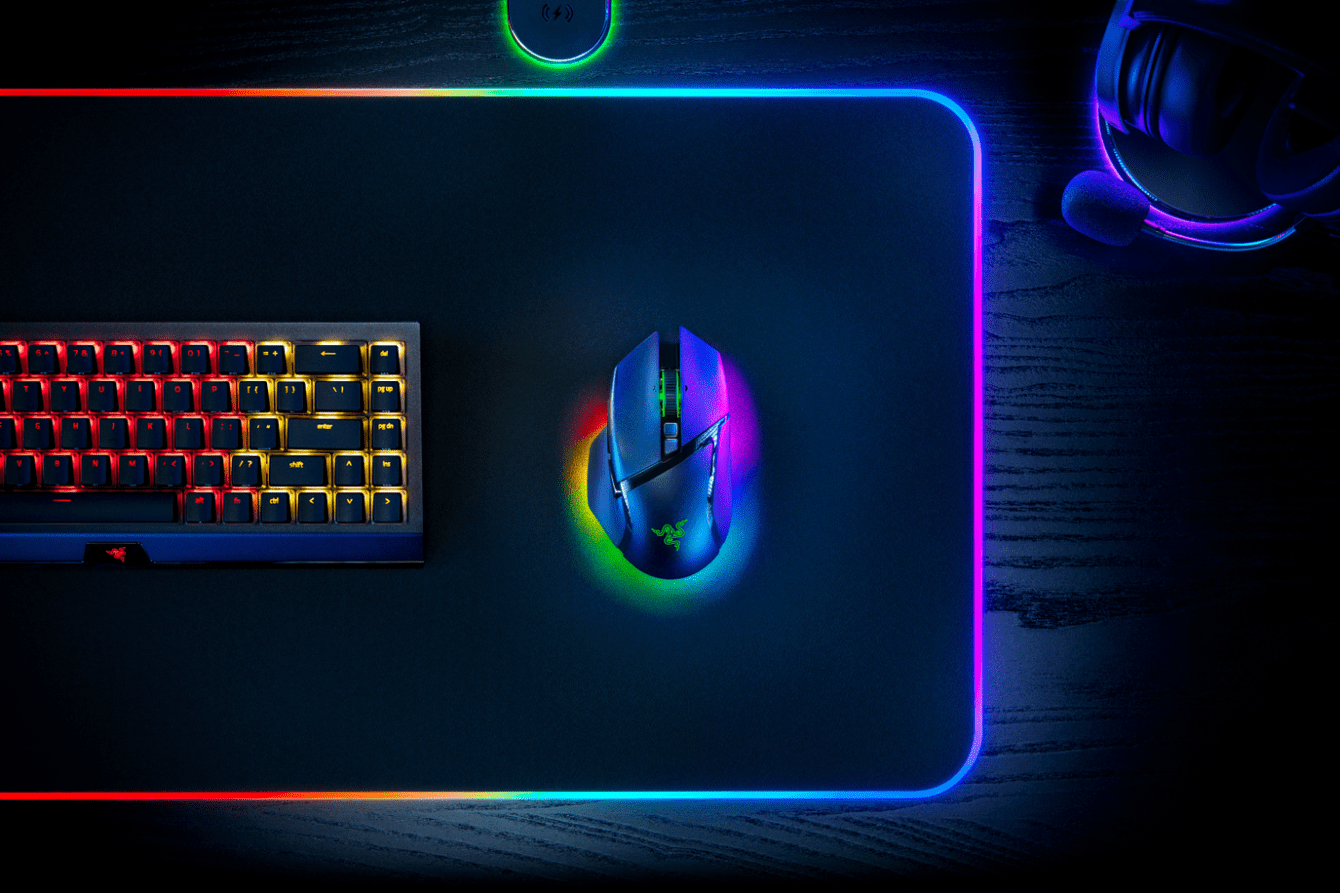 The words of Chris Mitchel
Chris MitchelHead of the PC Gaming Division di Razer, dichiara:
The Basilisk V3 Pro is our most advanced mouse, with all the details and features you need to outperform the competition. In essence, the Basilisk V3 Pro gives gamers everything they could want and more customization options than ever.
Personalization to a new level
Powered by Chroma RGBBasilisk V3 Pro has lighting Chroma a 13 zone con Full Underglowwhich offers the possibility to customize each zone with over 16.8 million colors and countless light effectswhile experiencing greater immersion thanks to dynamic reaction with over 200 compatible games.
Thanks to the use of the HyperScroll Tilt Wheelplayers can whiz through content in a free spin, or switch to haptic mode for greater accuracy and satisfying feedback, ideal for scrolling through weapons or skills.
Appreciated by millions of gamers around the world, the characteristic and iconic shape of the mouse with 10 + 1 programmable buttons fits neatly into a variety of handles, while numerous easy-to-access buttons allow for an infinite combination of commands and macros for state-of-the-art ergonomics and control.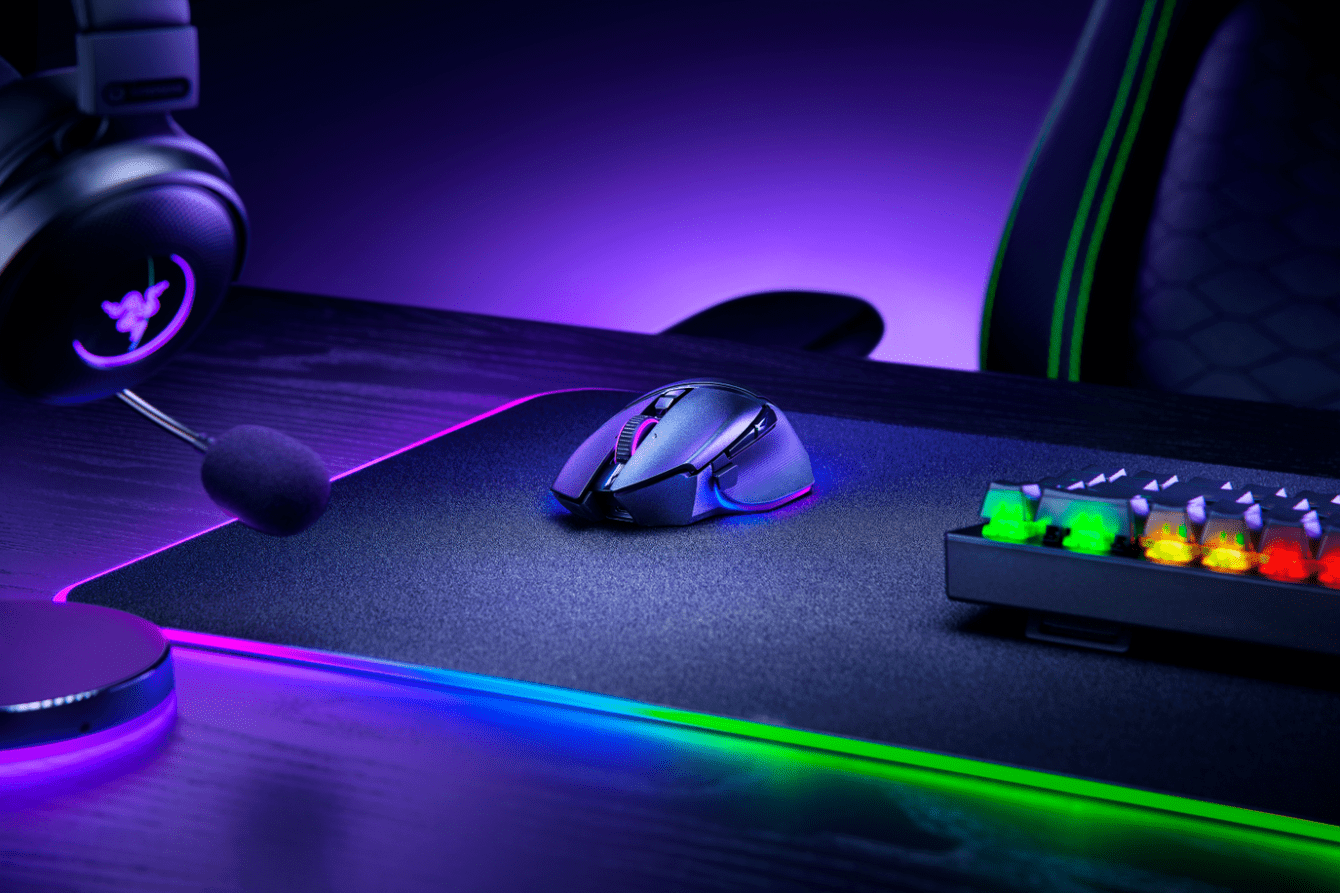 Unmatched performance
Accuracy ai highest levelshigh intensity games and low latencygreater durability and speed are all characteristics that perfectly summarize the capabilities'next-gen'of the Basilisk V3 Pro. With a resolution accuracy of 99,8%the optical sensor Focus Pro 30K offers a powerful solution with features based on AI come Smart Tracking, Motion Sync e Asymmetric Cut-offfor optimal performance at the highest levels of play.
Thanks to the Smart Tracking feature, Basilisk V3 Pro yes auto-calibrate on different surfaces so that a constant lifting distance is maintained regardless of the surface it is used on, allowing for greater control and precision, even on glass.
In addition, the Basilisk V3 Pro is equipped with the new ones Razer Optical Mouse Switch third generation, which create no double-click problems and have no 'debounce delay', while offering a more tactile feel and an even longer click duration. These switches have a life span of up to 90 million clickswith an increase of over 25% compared to the previous generation.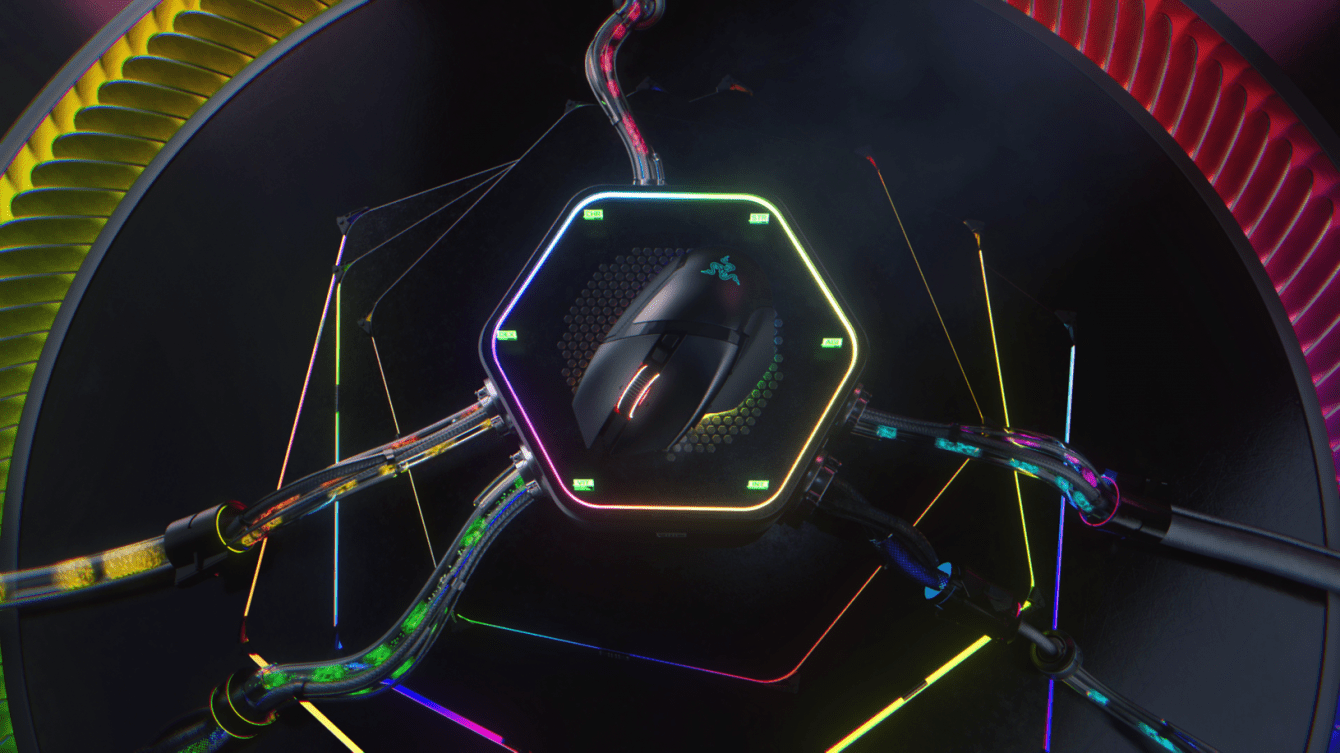 Wireless connectivity with support for multiple devices
Razer Basilisk V3 Pro integra anche HyperSpeed Wireless for a connection to 2,4 GHzso that gamers can enjoy an ultra-responsive experience with higher speeds than the 25% compared to other wireless technologies.
Thanks to the support multi-devicethey can optimize their configuration and free a port USB connecting both a compatible Razer wireless keyboard and Basilisk V3 Pro to a single dongle. Thanks to connectivity Bluetooth and the connection of type Cthe Basilisk V3 Pro offers greater versatility and the ability to seamlessly switch between devices.
The mouse is also compatible with the new one HyperPolling Wireless Dongle 4K Hzwhich gives you absolute control with a wireless polling rate of 4000 Hz.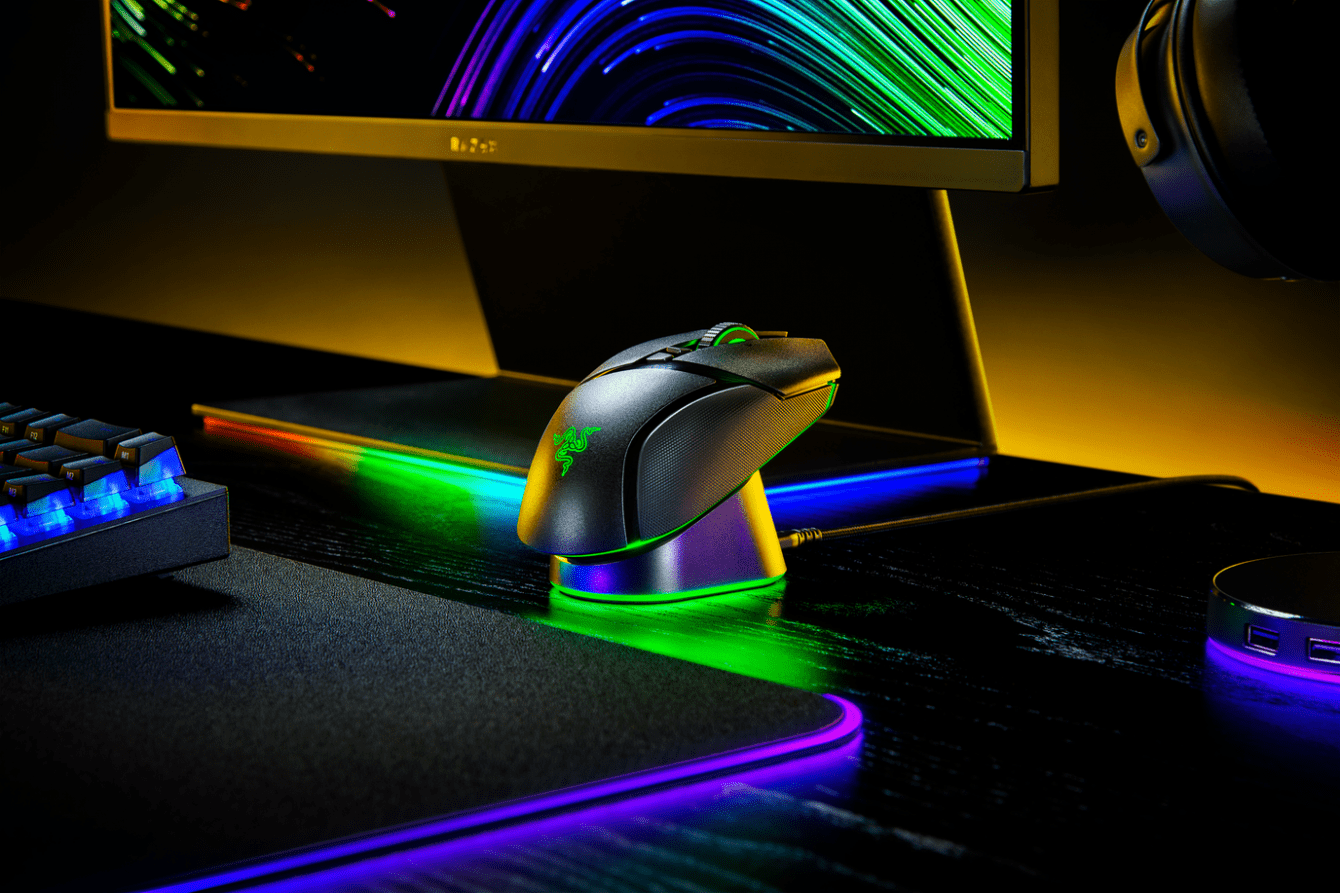 Upgrade to next generation wireless charging
In addition to the Basilisk V3 Pro with certification Qi (when the Wireless Charging Puck is plugged in), Razer today announced the new one as well Razer Mouse Dock Pro with transceiver 4K Hz integrated. With magnetic wireless charging for a convenient, seamless experience, charging has never been so intuitive.
Gamers can replace the regular mouse cover disc with the wireless charging disc (included in the Mouse Dock Pro) in a compatible Razer mouse and charge the device by placing it on the dockwhich has a magnetic hook that remains secure during charging.
Il Mouse Dock Pro it is also equipped with an H transceiveryperPolling 4K Hz integrated for a wireless polling rate of 4K Hz e you 8 zone lighting Chroma RGBwith the possibility to choose between 16.8 million colors for a customizable style and greater immersion in the game. For more information on the Basilisk V3 Pro mouse and the Mouse Dock Pro charging base, visit the dedicated pages.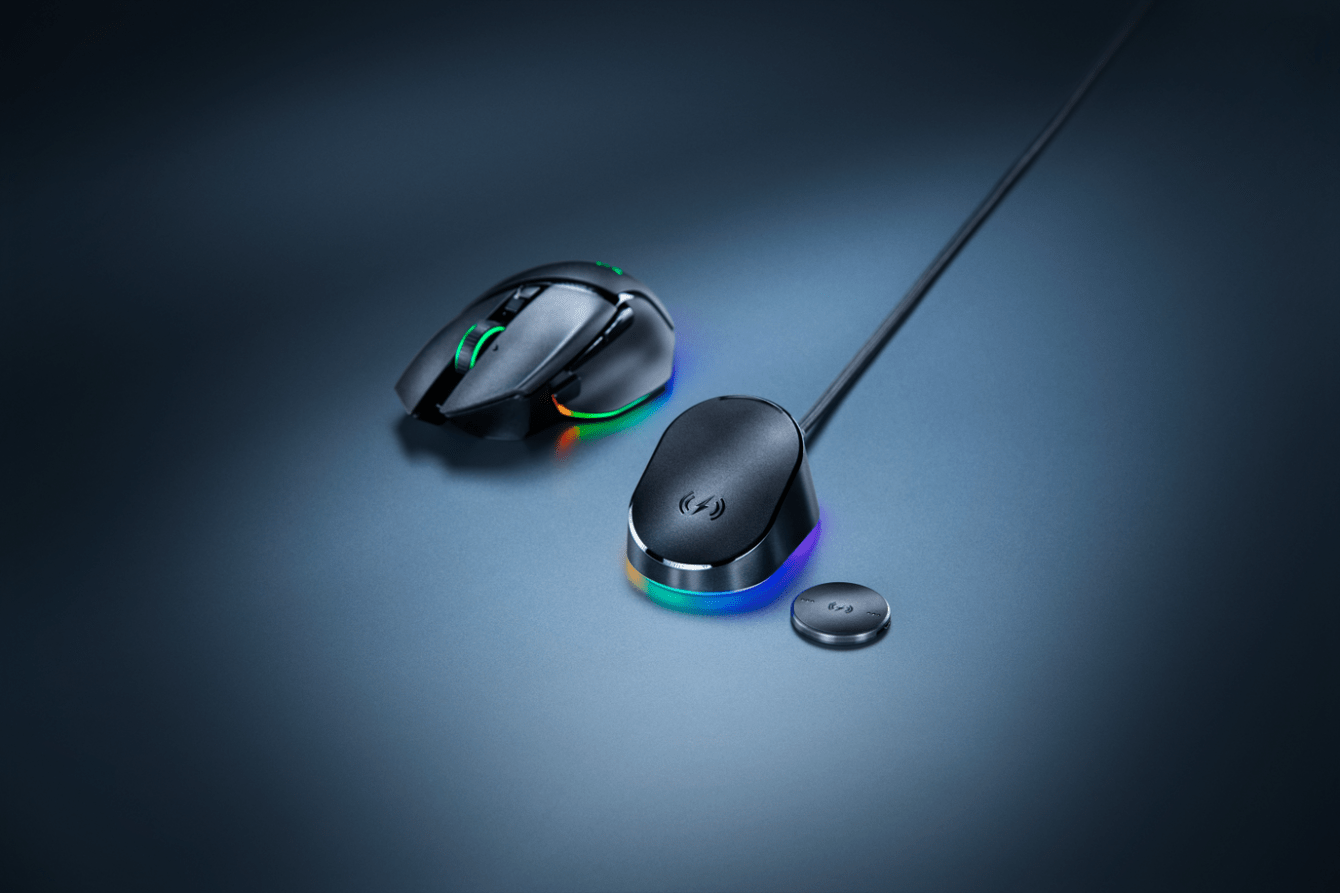 Prices and availability
Basilisk V3 Proat a price of 179.99€. Il Mouse Dock Pro, at the price of 99.99€. While the Wireless Charging Puck at a price of 24.99€. All these products are available at the official website ei authorized dealers.
There are also two bundles available: Basilisk V3 Pro + Wireless Charging Puck at a price of 193.99 €. Or Basilisk V3 Pro + Mouse Dock Pro at the price of 242.99 €. Available only on the official website.
What do you think of this new mouse, Razer's most advanced to date? Let us know below in the comments. Don't forget to follow us on our Instagram page, on all our other social networks and to stay connected on TechGameWorld.com.
Razer article: introducing its most advanced mouse the Basilisk V3 Pro comes from allotek.