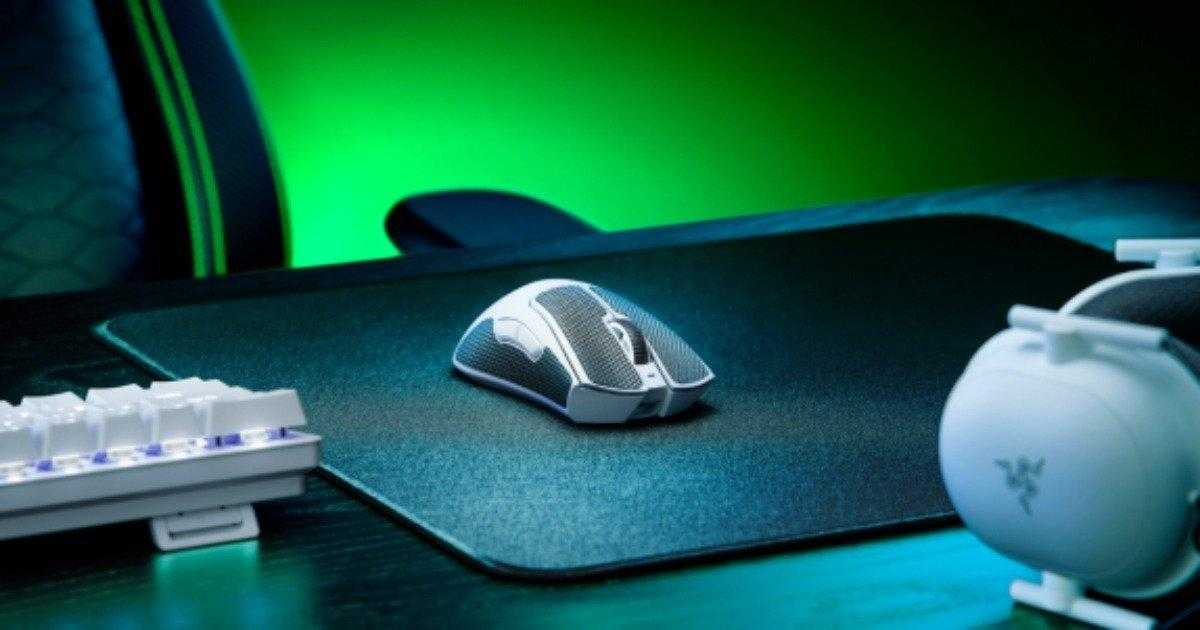 The iconic Razer DeathAdder lineup has been updated to include the Focus Pro 30K optical sensor, Razer HyperSpeed ​​Wireless and best-in-class reliability in an ergonomically designed next-generation chassis at just 63g
Razerthe global leader in lifestyle gamingannounces the new Razer DeathAdder V3 Pro, the latest version of its best-selling mouse line. Thanks to proprietary technologies, such as HyperSpeed and the new one HyperPollingcombined with a renewed ergonomic and ultralight design, the DeathAdder V3 Pro is the best ally of gamers to achieve maximum performance in competitive games.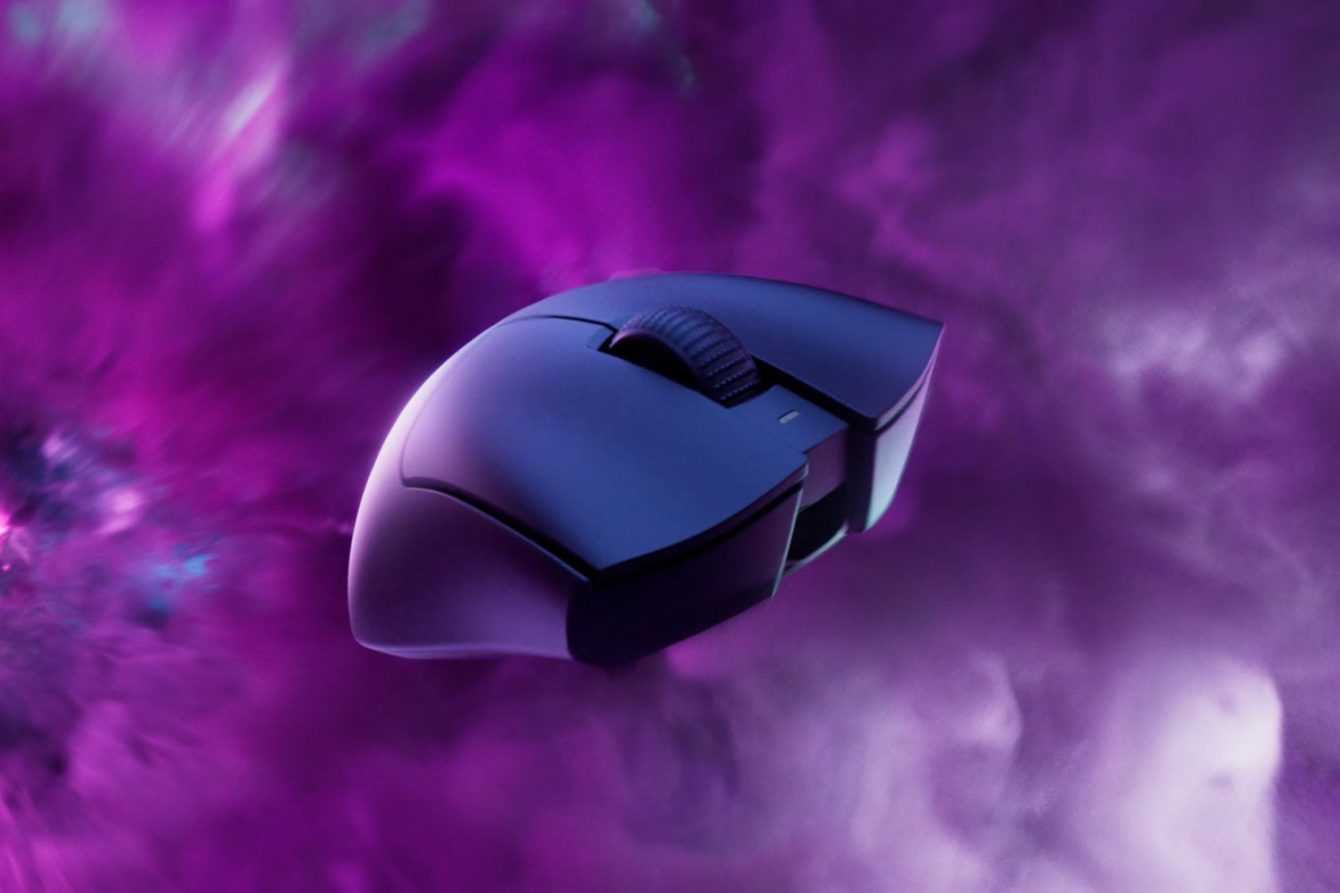 Iconic ergonomics, further perfected
Launched in 2006with over 15 million of mice sold worldwide, the acclaimed DeathAdder is Razer's most popular gaming mouse, loved by athletes from sport world-class.
With the DeathAdder V3 Pro, victory takes on a new form. Convenient grooves and reduced flaring on the sides provide better grip and support for the hand and are paired with an improved ergonomic shape to ensure comfort, tactility and lightness. In addition, the scroll wheel, buttons and palm rest have been raised for greater accessibility.
Further perfected thanks to feedback from the best professionals in the world of sport, the ergonomic, iconic and minimal shape is now available in black and white, with a weight of only 63 and 64 grams.
Flo Gutierrez's statements
Flo GutierrezRazer's Director of Global Esports states:
Since its launch, Razer has partnered with esports professionals to perfect the DeathAdder and turn it into a truly formidable competition mouse. With the DeathAdder V3 Pro, we have produced the most advanced, ultralight and ergonomic version ever, keeping faith with the reputation of the DeathAdder, a device capable of offering an unparalleled advantage over the opponents.
Iconic and reliable as per tradition, the DeathAdder V3 Pro is lighter than the 25% compared to its predecessor, it boasts a battery life of up to 90 ore and is easily rechargeable via USB Type-C with the charging cable Razer Speedflex Supplied.
Best-in-class technologies, with a focus on performance
Soul of the DeathAdder V3 Pro is the optical sensor Focus Pro 30K, with a resolution accuracy of 99,8%. This powerful new sensor is equipped with a number of features based on AI come Smart Tracking, Motion Sync e Asymmetric Cut-off, to ensure maximum performance at the highest levels of play. The DeathAdder V3 Pro is also equipped with the third generation Optical Mouse Switch, which eliminates the risk of inadvertent double clicks and resets the 'debounce delay'. Ultra-fast and reliablethese optical switches have a life cycle of 90 million clicks.
HyperSpeed ​​Wireless: Razer's technology up to 25% faster
Equipped with the HyperSpeed WirelessRazer's proprietary technology up to 25% faster than other similar technologies, the DeathAdder V3 Pro is also compatible with the new one HyperPolling Wireless. Natively, it supports a 1000 Hz polling ratewith polling intervals of 1 ms. With the addition of the Razer HyperPolling Wireless Dongle, the DeathAdder V3 Pro polls wirelessly at intervals of 0,25 mswith a frequency 4 times higherand compared to the past, four times faster than standard polling rates.
By combining these two technologies'best-in-class', gamers will experience smoother tracking, more consistent updates, and the lowest wireless click latency, so they can defeat any opponent in competitive matches, where every millisecond counts.
The Razer DeathAdder V3 Pro represents the latest in Razer technologies designed for gaming, combining esports ergonomics with the best sensor in the category, the Optical Mouse Switch third generation and industry-leading wireless technologies, in one ultralight design. A new chapter of a legendary story is about to begin.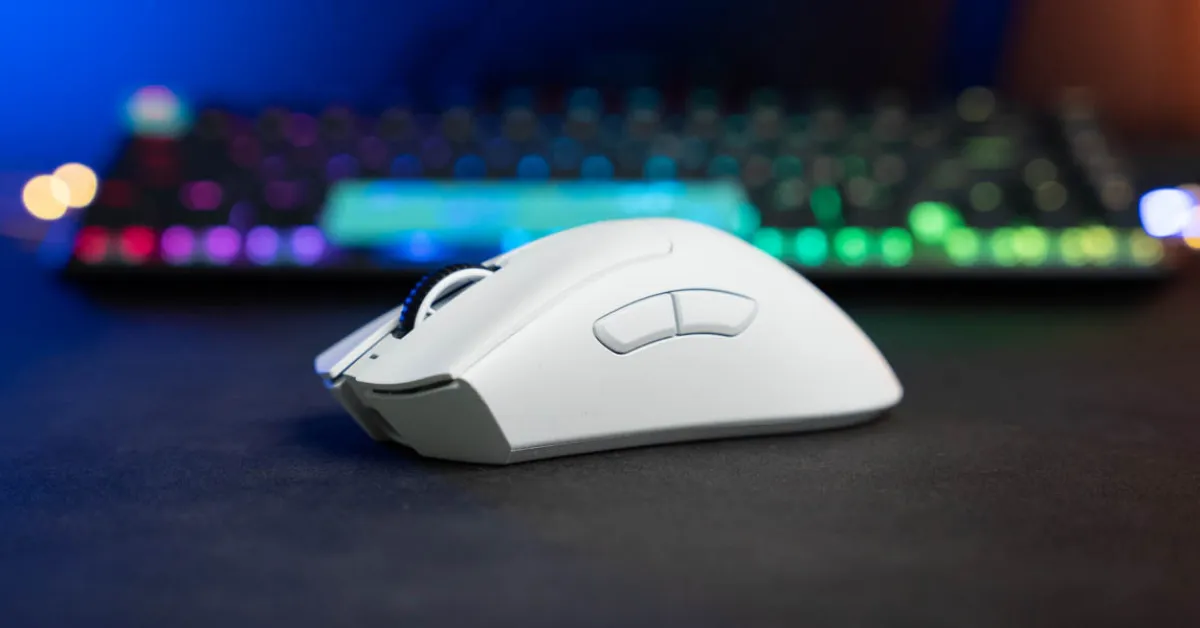 HyperPolling Wireless Dongle
Launched on July 22ndil dongle wireless HyperPolling is the first to achieve a wireless polling rate of 4000Hz. Designed for ultra-responsive competitive gaming, it allows gamers to experience a higher standard of wireless performance with the perfect upgrade to Razer's latest mice.
Placed on the desk, to receive wireless signals without obstacles, theHyperPolling Wireless Dongle is capable of automatically switching the polling rate for a more performing competitive gaming experience. Supporting both the DeathAdder V3 Pro and the Viper V2 Proas well as future compatible mice, is handled via Razer Synapse to simplify the use and configuration of game profiles.
Price and availability
DeathAdder V3 Prois available at a price of 159.99€l'HyperPolling Wireless Dongle available at the price of 34.99€. While if you want to buy them together, the bundle at the price of 177.50€ available for pre-order only on Razer.com. What do you think of this new gaming mouse from RAzer? Let us know below in the comments. Don't forget to follow us on our Instagram page, on all our other social networks and to stay connected on TechGameWorld.com.
The Razer article: presents the very light DeathAdder V3 Pro comes from TechGameWorld.com.